Video game violence is all about the flourish. If there's just gibs bouncing around while blood artlessly sprays onto the ground, nothing interesting is actually happening. When game creators get creative, when they get silly, that's when the real magic happens. I'd like to celebrate not only the brutal violence, but also those moments that can pop a crowd of players with their extravagance or humor even sans blood and gore, in today's list honoring amazing finishing moves.
Mortal Kombat X-Rays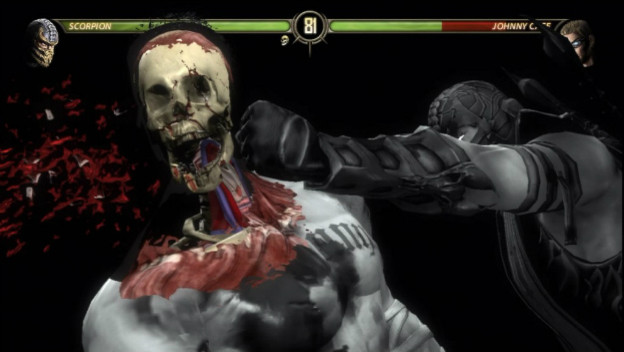 Let's get the obvious finsher out of the way first. Sure, Mortal Kombat is most famous for its goofy fatalities. But when the X-Ray moves were introduced in the 2011 game, the carnage and spectacle became much more accessible. Sure, you could still memorize the unique fatalities and bust those out if you were good, but X-Rays brought the over the top nonsense to quick, casual play.
DOOM Glory Kills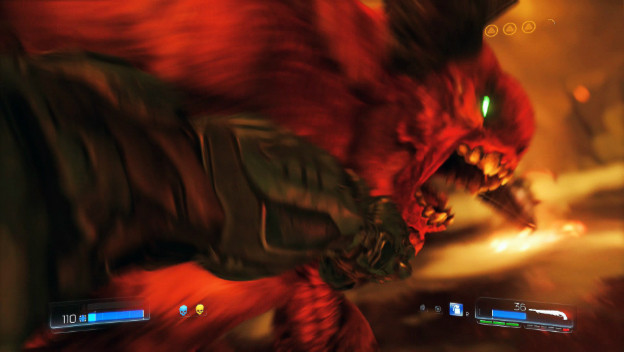 DOOM finally made FPS finishers good. Instead of breaking the action down, glory kills enhanced it, giving the player brutal, creative, but most importantly fast animations to break up the shooting. Not only that, but glory kills give health, meaning if you get into the flow of DOOM properly, you'll spend much less time hunting for health packs in the middle of a firefight.
Golden Axe: The Revenge of Death Adder Piledriver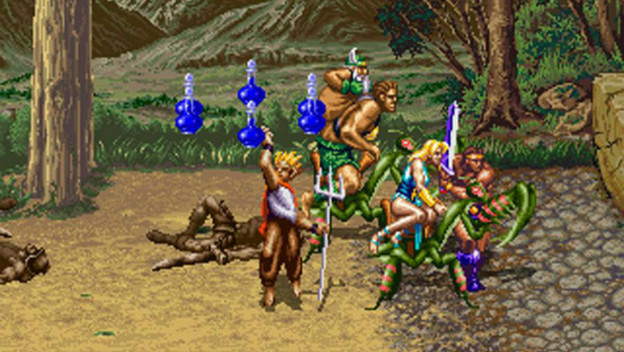 Golden Axe: The Revenge of Death Adder was the true second Golden Axe game, and it inexplicably never left arcades. I have no idea why, as it's home to one of the dopest videogame maneuvers of all time. This was a four-player brawler and, if all four players grabbed an enemy Final Fight- style, they could execute the most insane spinning piledriver ever conceived by mankind. It's an all-time favorite.
Persona All-Out Attacks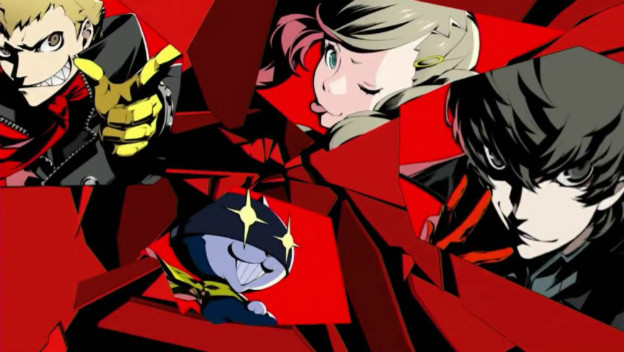 The Shin Megami Tensei games are all about the push and pull of its combat. You get extra turns if you do well, but so does the enemy. Game Over is just one mistake away, and the thrill of being on the brink of failure at any given moment is part of the appeal. The Persona spinoffs take things a little more delicately, and the All-Out Attack is a fun result. If you knock all your enemies down, your whole party gets to bum-rush the opposition in a Looney Tunes -style cloud of dust, cartoon words, and goofy sound effects. Then there's a skull-shaped mushroom cloud at the end and a big smile on your face.
Pokemon Pulverizing Pancake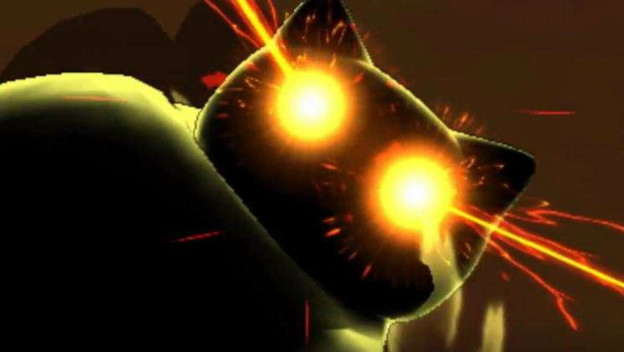 In Pokemon Sun and Moon , Pokemon finally got cool special moves in the form of their Z-Moves. They're all over the top and elaborate in that wonderful Japanese fashion, but nothing compares to Snorlax's finisher. With some Snorlium Z, Snorlax can use Pulverizing Pancake and goes completely berserk. It's terrifying and hilarious all at the same time.
Street Fighter Shun Goku Satsu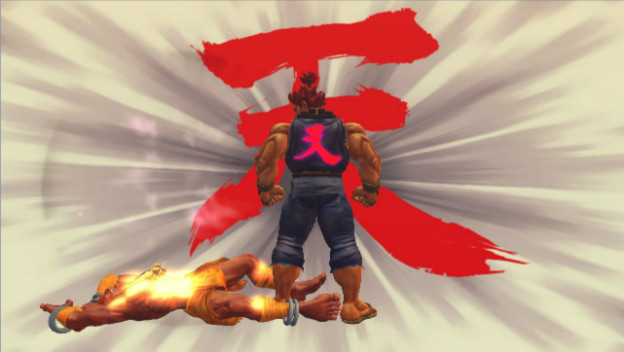 Street Fighter is the originator of super moves, and the most legendary and violent one comes from Akuma, the evil, purple version of Ryu. I won't delve into the silliness of Street Fighter lore, but Akuma is all about being a glass cannon. He hits harder than anyone else, but he can't take much punishment in return. His special super move, Shun Goku Satsu, is also the most complicated to execute and land effectively. It's all worth it, as the screen blacks out and the game lets your imagination fill in the blanks.
Battletoads Combo-enders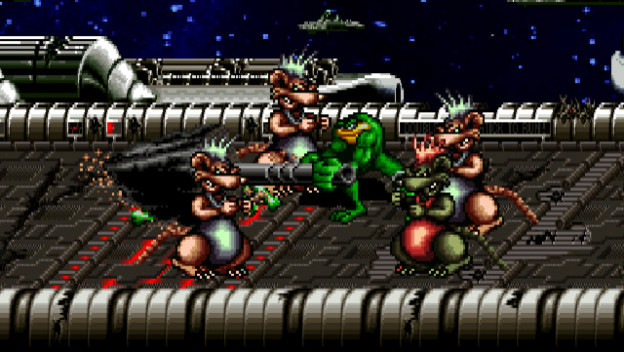 Battletoads is great, yo. Okay, it's kind of terrible actually, but whatever. It offers some of the earliest examples of Rare's oddball humor, and the Battletoads arcade game especially showed off what the game was intended to be. Get enough hits in a combo, and your Battletoad of choice would transform one of their extremities into one of several comically large objects, such as a football helmet or uh, giant cleat. The blood would splatter and the poor, farting rat or whatever enemy you hit would go flying.
Assassin's Creed Multi-kills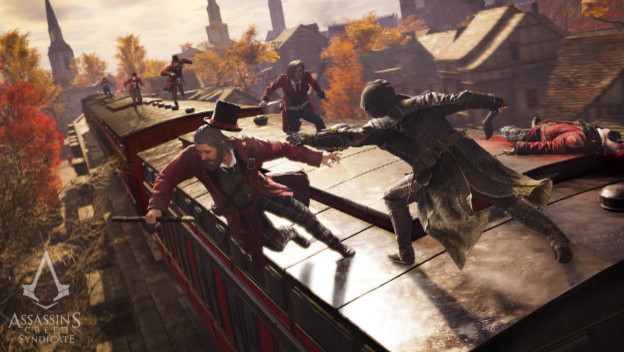 Stealth games usually aren't known for cool action moments. That said, Assasin's Creed games are terrible stealth games, so they have to have something in there to make up for gaping holes in its mechanical competence. When in the middle of a scrap, in different contexts depending on the game, the player will get to activate some pretty exciting, usually slow-motion, multi-person takedowns. They're almost always the most exciting parts of those games.
Puyo Puyo's Chain Combos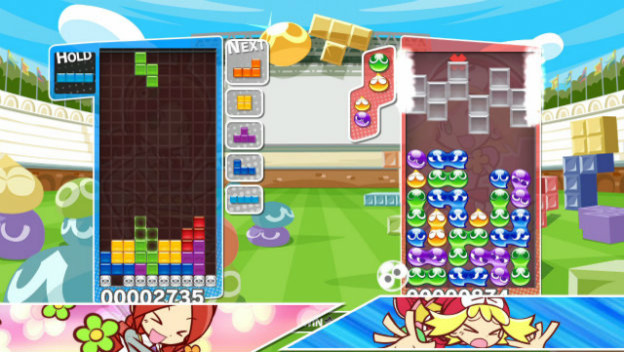 Look, I've been playing a lot of Puyo Puyo Tetris since the Switch launched. Yeah, it's only the demo, but you can play it as much as you can and with up to four players. I've noticed something. Puyo Puyo sucks. I mean, it is a fun game, but trying to play Tetris competitively against a Puyo Puyo player is like trying to outrun a giant boulder that's just fast enough to inevitably crush you, but make you feel like you have a chance. All it takes is one good combo and your screen is instantly full of horrible garbage. Then you lose.
WWE 2K Stone Cold Stunner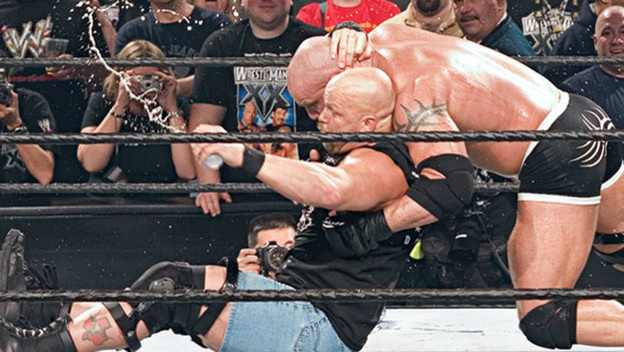 Steve Austin's Stone Cold Stunner is maybe the most famous wrestling finisher of all time, and the WWE 2K games continue to place it on that pedestal. People like The Rock are partially known for selling the Stone Cold Stunner like a cannon blast, and that eventually translated to literally anyone in the 2K games who ends up on the receiving end behaving in the same way. It's poetry in motion and the bottom line.