2019 is a big year for fighting games. Evo 2019 is totally shaken up, with multiple new games and Super Smash Bros. Melee being removed from the list. A big part of that is the latest entry in NetherRealm's long-running splatterfest, Mortal Kombat . As Mortal Kombat 11 is set to launch in Apriil 2019, now is the time to get hype. As part of that hype, we decided to look at the extremely long roster of characters introduced over the years and pick our favorites. Well, they're my favorites, anyway.
Baraka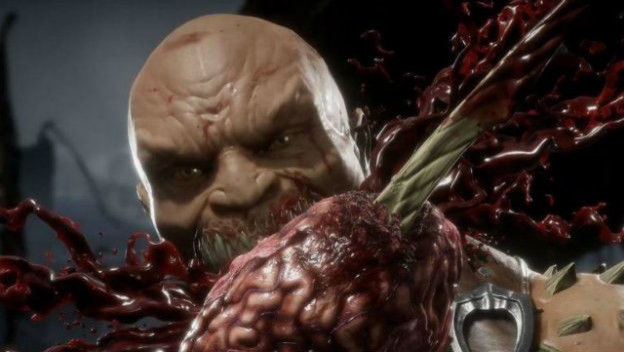 Baraka is one of the best Mortal Kombat characters, because he's the most outwardly nasty-looking character on the whole roster. He has claws for hands, which is an easy route to some particularly gruesome fatalities as well. Plus, he's generally really good to play as and, as a fan-favorite, he's appeared in roles in other games, such as Shaolin Monks . Baraka is all around solid, for such a creep.
Johnny Cage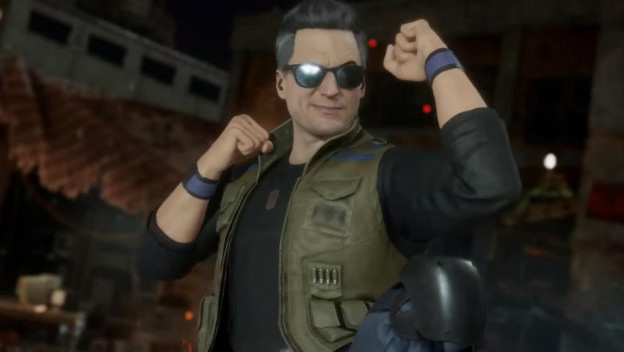 Johnny Cage is awesome, because he's based on Jean-Claude Van Damme and is even sort of a replacement for what was originally supposed to be a video game starring the actor. He's also one of the sillier characters in the game, with his goofy Hollywood personality bleeding into his moveset.
Honorable Mention – Geras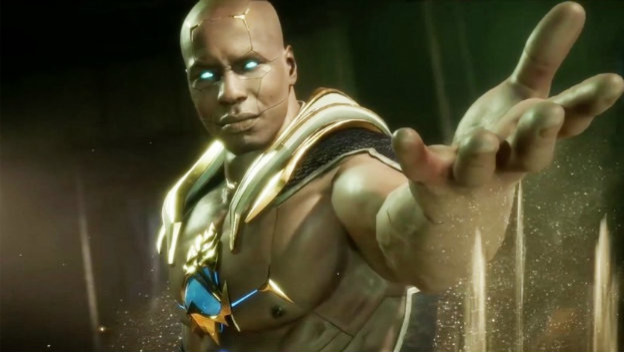 Geras is a new character for Mortal Kombat 11 , so we don't know a whole lot about him yet. But we do know he's related to the time shenanigans going on in the story and has some sand-based powers. Sand powers are frankly underrated in the greater superpower-y media world, so I'm definitely stoked to see how bloody violence and sand come together.
Goro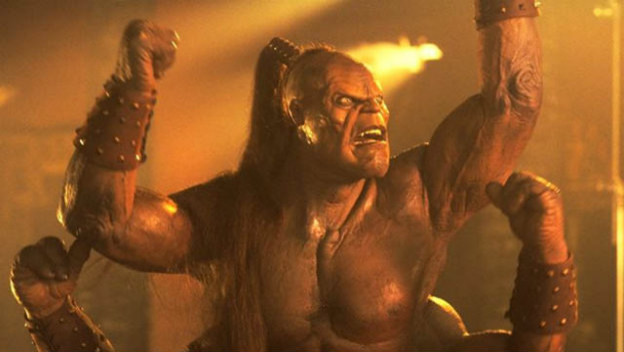 Goro is great, because as one of the early boss characters in the series, he helped established a trend that sees boss characters flipping the script. These characters did not play by the same rules as the rest of the roster, and that made them terrifying. The Goro scene in the Mortal Kombat movie is also one of the best parts of the flick, thanks to all of its cheesy glory.
Jax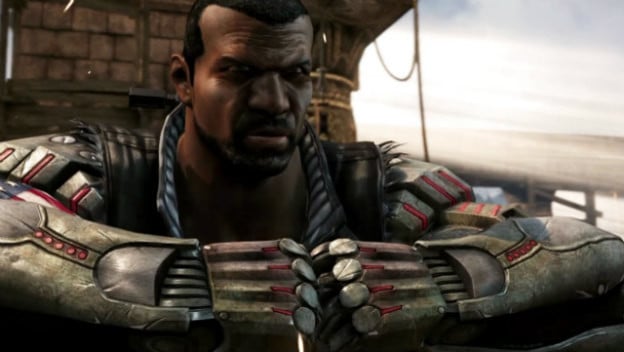 Jax isn't the most interesting character in the world of Mortal Kombat . He's a military guy, an American, and a normal human. He isn't really a martial arts character and generally doesn't have much of a personality. But man alive, are those metal arms one of the most badass thing in a 90s fighting game series. There was just something about those gleaming, chrome appendages that made Jax stand out in a crowd of more goofy characters.
Kabal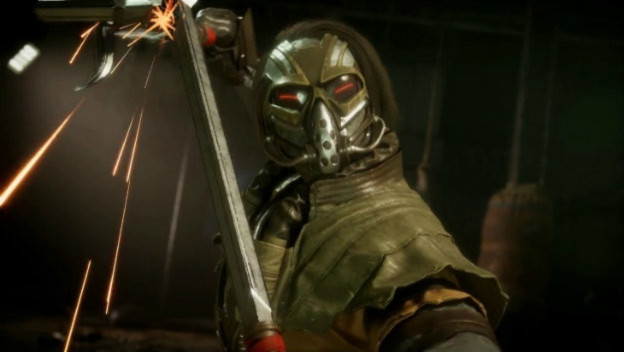 Kabal is definitely one of the best characters in the Mortal Kombat series. Much like Baraka, Kabal has an accessory that's super sharp, meaning the whole gore thing Mortal Kombat has going for it has a baked in assist from his design that helps ramp up the nastiness. Plus, Kabal is just weird, his signature move being a super speed dash that makes his opponent comically spin around in place. Not only is it silly as hell, but it's practical, as landing it basically opens up for a free combo.
Skarlet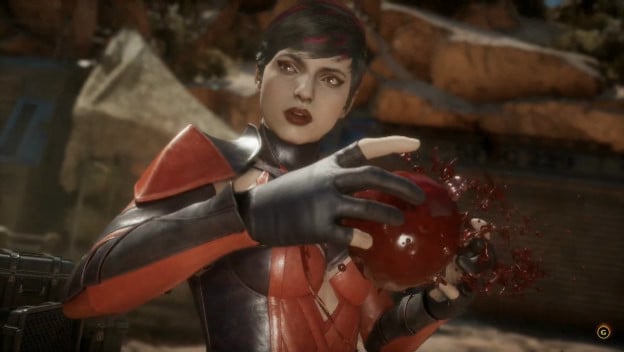 Here's another newer character. Skarlet was only introduced for the "reboot" of the series that appeared last gen, and she quickly became a new fan-favorite. After all, Mortal Kombat being the gorehound-friendly series it is, it only makes sens that a character who uses blood as an attacking mechanism would have an easy time getting over with the fanbase. It's good to see her back in Mortal Kombat 11 .
Scorpion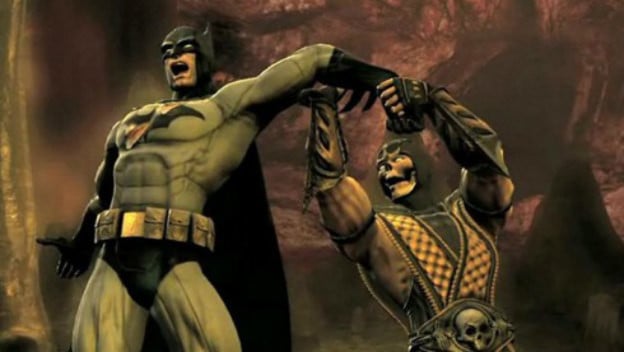 The Ken to Sub-Zero's Ryu, Scorpion is often the most popular character in Mortal Kombat , period. Of course, the Sub-Zero camp would suggest otherwise, but that's the never-ending battle between these two supernatural ninjas summed up. Scorpion is famous for his grappling ability, and the goofy "GET OVER HERE" that accompanies it. Also, there's the whole fire-breathing skeleton thing. And the cyborg thing. And, yeah, he has a sword too!
Sub-Zero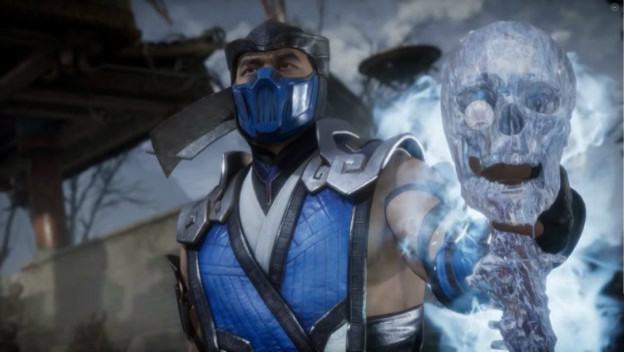 And here's the Ryu to Scorpion's Ken. There's not a lot to say about this guy that is needed to justify his "protagonist" position. He's the focus of several plot threads and even has his own spinoff game. It's trash, but you know, at least the developers tried something new to tap into the strength of their main boy. What made Sub-Zero rise to the top was the fact that he was the easy Ryu parallel, with the fireball and all. But his fireball froze people, making for a low barrier of entry into Mortal Kombat 's combo mechanics.
The Mortal Kombat Horror Krew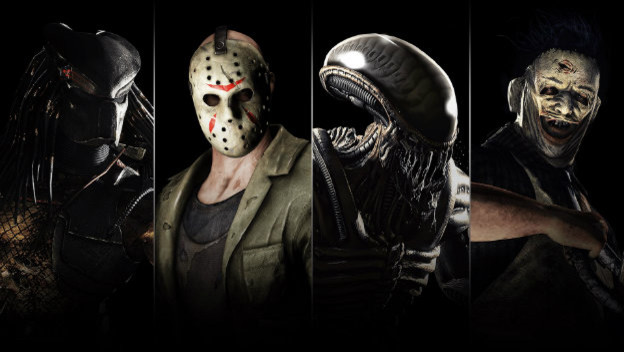 This is a silly pick, but if there's anything I like about the modern era of Mortal Kombat , it's the wild array of classic horror villains that have joined the ranks. It's so cool to see so many iconic characters from some of the most celebrarted genre film history represented in this series, and in a way that shows them tearing people apart in HD, video game glory.