Even with flagship representatives like Resident Evil and Silent Hill , survival horror has never been the most popular genre, and publishers know it. Many will complain that the most recent survival horror games are more action-adventure games, and there's a good reason for it. Despite receiving mixed critical reception for its action-oriented gameplay, Resident Evil 6 sold the second most units in the series (according to Gearnuke in 2013), and even Dead Space , a franchise that's considerably new for the genre, made the conversion to action with the third game. As much as we complain, publishers only see the profits behind their action-oriented strategy.
However, every now and then a game like Shinji Mikami's The Evil Within comes along and promises to bring back classic survival horror. While I respect occasional attempts such as these, I think it's important to point out one thing: survival horror never left. In fact, apart from the recent trend of hopeful titles like P.T., Alien Isolation and The Evil Within , survival horror continues to thrive in the indie scene.
While developing the first Silent Hill game for the PlayStation, Team Silent faced technical limitations, so, they drenched the city in thick fog to not only cover their graphical blemishes but also create a haunting setting that players would revere across generations of consoles. Without publisher support, Indie developers must deal with similar technical limitations in exchange for total creative control. Graphical power is important, but the most effective survival horror games usually drench the entire setting in darkness and give players enough light to see their own feet (or the monster that appears suddenly in front of them).
Not all indie survival horror games are burdened by graphical limitations, and they manage to create new visual treats that hide agony and despair. Neverending Nightmares , for instance, offers a similar narrative appeal to Silent Hill 2 ; however, it's a unique, beautiful game that looks as if it were drawn in pen, and it's just as capable of creating a tense atmosphere. With its whimsical art style, Year Walk looks like it could have been a children's fairy tale book; however, the woods in which its protagonist explores always changes for the worse, and it uses audio for effective scares that could compete with any mainstream title. Both of these games may look different from normal survival horror games, but they're just as terrifying.
Indie developers are also free to create survival horror games that emulate the classics as much or as little as desired. Jasper Byrne's Lone Survivor , for instance, looks like it could belong on the SNES, but it plays frighteningly similar to Silent Hill 2 . Other titles, like Slender and Amnesia The Dark Descent , are not afraid to ditch the cumbersome combat and puzzle mechanics of Resident Evil and Silent Hill and instead provide a few places to hide in order to impose a new and improved sense of helplessness upon players.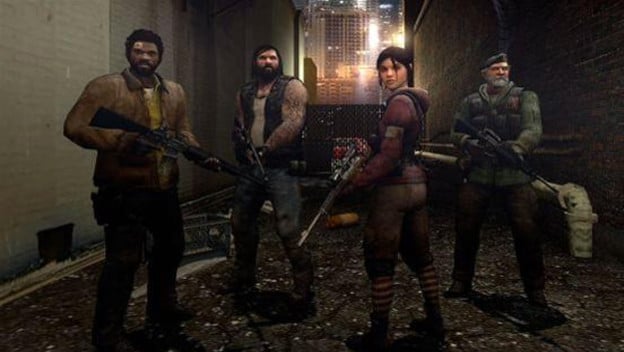 While the indie scene serves as an excellent breeding ground for interesting survival horror games, it also has the same problems the genre faces in the mainstream. AAA developers try to create the next game to outperform Call of Duty in terms of sales, leading to a slew of first-person shooters. On the indie scene, Minecraft is the dominant game, and it's no surprise that most games tend to offer crafting mechanics (even some survival horror games have adapted to this trend). The only advantage survival horror has in the indie scene is that there's likely to be more games for survival horror fans.
And yet, the recent releases of The Evil Within, Alien Isolation and even P.T. leave me hopeful for the genre on the mainstream front. The Evil Within is noticeably the most "old-school" of the three, designed similarly to Resident Evil 4 , but even it has embraced more modern tendencies such as stealth and environmental mechanics. Alien Isolation gives players plenty of lockers to hide in like other games, yet it also tries new things such as pitting players against one alien and a bunch of violent, paranoid humans who are that way because of said creature. And although it is essentially an advertisement for the Kojima's upcoming Silent Hills, P.T. is one of the most terrifying demos I've ever played, and it doesn't even focus on the series' fog. These games don't suffer the limitations developers faced during the PS1 era, but they also aren't afraid to use the current generation's power to create new scares.
I doubt that the recent trend of action-horror titles will wane any time soon. At the same time, survival horror is too niche of a genre to overcome the likes of first person shooters and crafting simulators. However, the indie scene boasts a plethora of great indie titles, and the most recent console releases leave me hopeful that there will always be AAA developers who are willing to take the risk. Now is a great time to be a fan of survival horror, and I'm not just saying that because it's almost Halloween.