Ever since the survival horror genre first emerged onto the scene during the early 1980's, fans everywhere have been treated to a wide array of interesting titles from one console life cycle to the next. Notable franchises like Resident Evil and Dead Space started out promising, but quickly declined in both quality and context as the years went on. Luckily for us all, this trend may change in 2014 thanks to several high profile horror games that are being designed specifically to keep us all cringing at the edge of our seats. To illustrate this point further, I decided to create a list of 10 Survival Horror Games You Have To Play In 2014. Feel free to have a look at my choices and let me know if you agree or disagree with any of them in the comments section below.
Daylight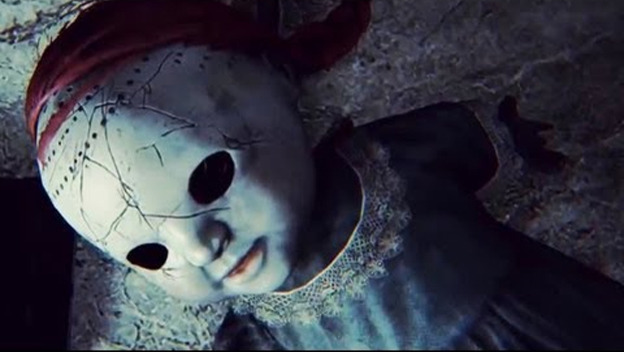 Atlus and Zombie Studios team up to bring us a compelling first-person perspective survival horror title where the player's only weapon is a cell phone that also functions as a light source. In an effort to raise the intensity level even more, the developers also focused on creating levels that are procedurally generated to keep each enemy encounter as horrifying and unexpected as the next. The premise of Daylight revolves around the trials and tribulations of a woman who regains consciousness inside an abandoned hospital and is tasked with retracing her steps to find out how she ended up there. While it is currently unknown when this game will actually ship, we can confirm that it is slated to appear on both the PC and PlayStation 4 sometime later this year.
The Forest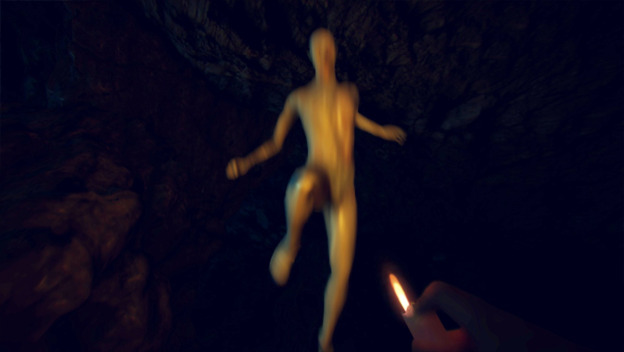 Endnight Games' ambitious open world survival horror title could very well be the scariest game out this year. The Forest has been described as a living, breathing world where the player is stranded on a remote island and must scavenge for food during the day, while facing off against cannibalistic enemies at night. This PC only title has the distinct privilege of also being compatible with the Oculus Rift and promises to deliver an immersive experience unlike anything ever played before. While there is no firm release date set yet, an alpha is underway and will be readily available to the public any day now.
Fortnite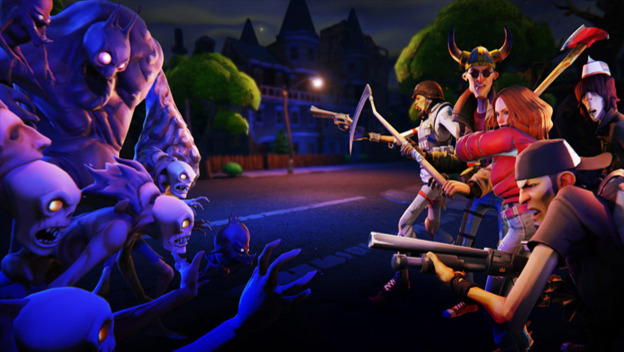 Epic Games is poised to explore the survival horror genre later this year when they finally release Fortnite to the masses. This co-op sandbox survival game allows teams to collect gear and buildup fortified structures to defend them against waves of monsters on a nightly basis. Fortnite was first revealed to the public by Epic way back in December of 2011. While there is no confirmed release date yet, my best guess is that we will finally learn more about this game as the year goes on.
Routine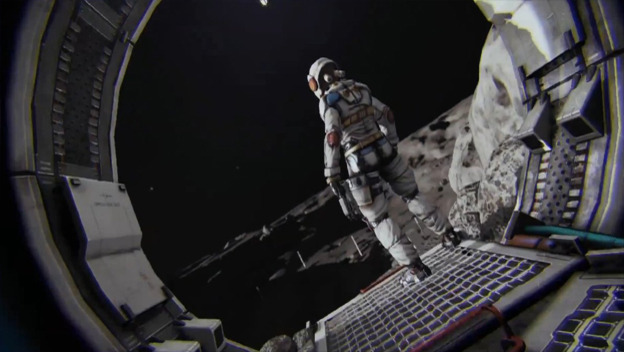 Routine is a unique first-person survival horror exploration game that takes place on an abandoned Moon base. The player's sole mission is to survive long enough to uncover the truth behind the crew's mysterious disappearance. One of the most interesting aspects about this game is that it has a brutal Perma Death system, aimed at making your life or death choices even more meaningful. On top of all this, there will be no health packs readily available throughout the duration of the game. Implementing challenging features such as these make Routine not only the most difficult game to play, but also the most exhilarating. Expect to hear more about this game and a firm release date in the months ahead.
Outlast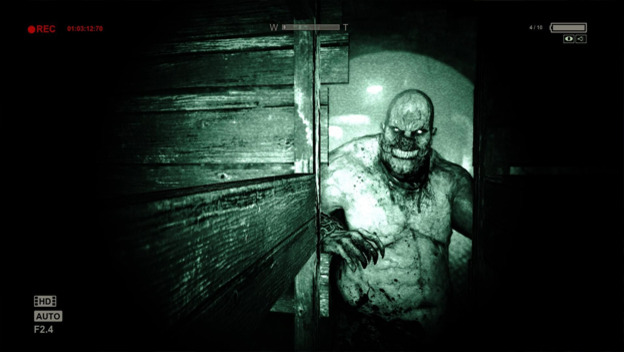 Independent game studio Red Barrels struck gold when they released Outlast on the PC last year. This first-person survival horror game takes place within an insane asylum and follows the exploits of a reporter who uses his night vision enabled video camera to explore his surroundings. Outlast will receive new life when it launches exclusively on the PlayStation 4 later today. If you are a PlayStation Plus subscriber, then you owe it to yourself to download this game right now.
Alien: Isolation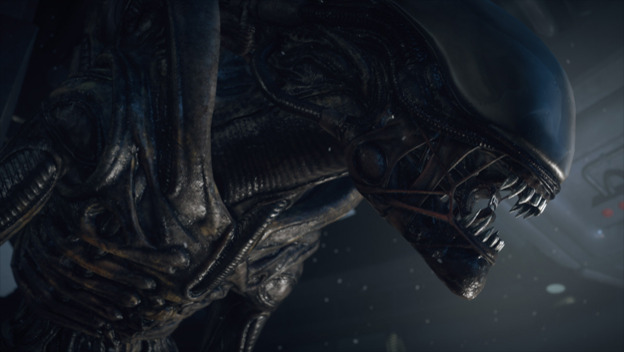 Shortly after Alien: Isolation was revealed last month, many fans walked away impressed by just how promising the game looked. This Creative Assembly developed title is set 42 years before the events of the Aliens film and puts players in control of Ellen Ripley's daughter Amanda as she boards a Xenomorph-infested space station. Truth be told, Aliens: Colonial Marines left a really bad taste in the mouth of virtually every Alien fan on the planet. Alien: Isolation has an opportunity to get the series back on track for good when it officially launches on the PC, Xbox 360, PlayStation 4, Xbox One, and PlayStation 3 later this year.
7 Days To Die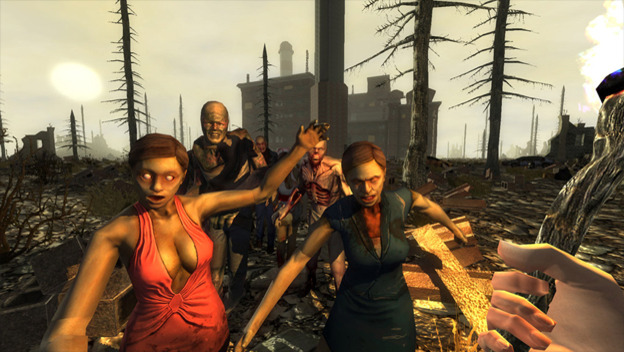 This Kickstarter funded open world, voxel-based sandbox game also doubles as a mash up of several different genres combined as one. The premise of 7 Days To Die revolves around the player being trapped within a zombie-infested world and having to survive long enough to find out what's causing the outbreak. 7 Days To Die originally released on both the PC and Mac platforms through Steam Early Access on December 13th. The finalized version of the game is expected to launch sometime in May. If you're a fan of Minecraft and zombie games, then you owe it to yourself to see what this title has to offer.
Until Dawn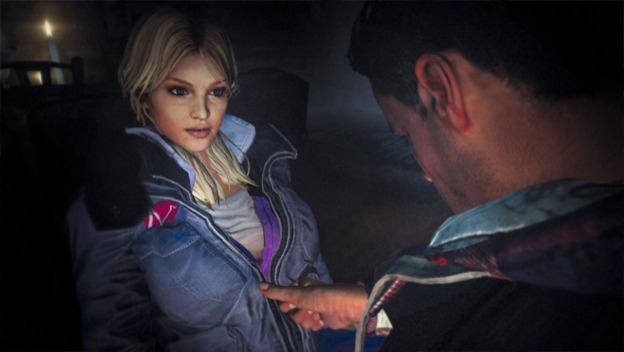 Supermassive Games mysterious PlayStation 3 exclusive is still in development and rumored to finally be hitting stores later this year. Until Dawn is a survival horror game that follows a group of teenagers who spend a night in a secluded log cabin, remaining unaware of a serial killer who is hot on their trails. Sony originally announced this title way back in 2012 and has given no indication that this game is anywhere close to being cancelled. Perhaps we will hear more about it as the year goes on.
Dying Light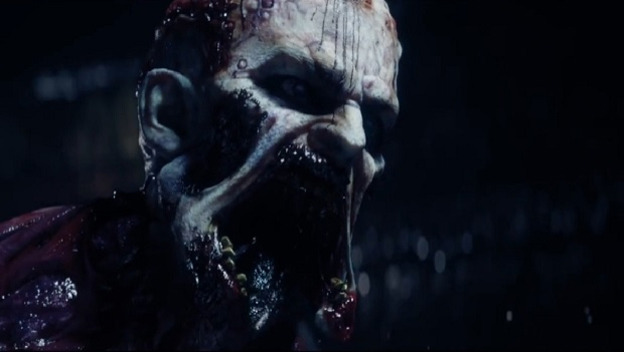 Techland and Warner Bros. Interactive Entertainment join forces to create the open world zombie apocalypse game that Dead Island was supposed to be. Dying Light has been described as a first-person survival horror game that pits players against both zombie and human adversaries that become even more lethal and desperate at nightfall. Having had an opportunity to see this game at E3 2013, I can honestly say that Dying Light looks absolutely nothing short of remarkable and is an absolute must play for any fan of zombie massacring games. The highly anticipated survival horror game will launch on the Xbox One, PlayStation 3, Xbox 360, PlayStation 4, and PC on August 26th.
The Evil Within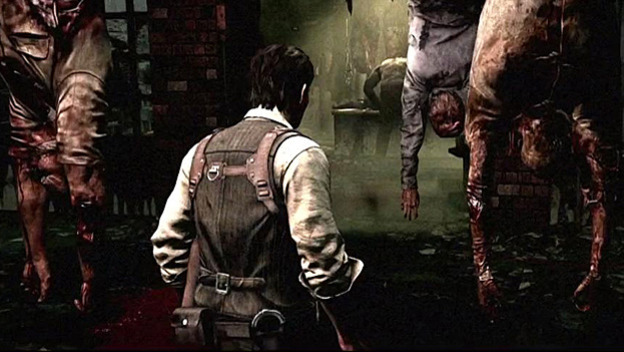 Resident Evil 4 Director Shinji Mikami returns to the forefront of survival horror with his highly anticipated new IP. The Evil Within is a psychological thriller that takes all the classic pillars of old survival horror games and creates an unforgettable survival horror experience that many fans will be talking about all year long. Next to Dying Light , I would say that this game truly has the best chance of redefining the survival horror genre as a whole. The Evil Within will debut on the Xbox One, PlayStation 3, PC, Xbox 360, and PlayStation 4 later this year.