Destiny has been collecting dust on my games shelf for quite a long time now. Never have I ever hated Destiny or claimed that it was an awful game, I just feel like it's always been a little lacking in compelling content. Part of that is on me, since I play the game alone. Most of the people I see who love Destiny love the social aspects: getting together with friends for a round in The Crucible, a Strike or two, or grouping up for a raid. Raids especially are a major focus of the Destiny end-game, but more on that in a second.
Bungie and Activision have spaced out the content for Destiny quite expertly, I think. Their roadmap for content was not adhered to as originally planned, but every time I feel like I can leave the game behind for good, some new event or update comes along and compels me to blow of that dust, pop in that disc, and kill a few more hours in orbit. Carrots on sticks, all of it. The latest carrot, Rise of Iron , is promoting a lot of new features that I don't particularly care about. A rocket launcher and sparrow as pre-order bonuses, new weapon and armor sets, a new crucible mode with new maps, and, of course, a new campaign and social hub.
I'm sure all of that stuff will be great, but I'm not sure it's enough to suck me back in. As a solo player, there's something else that I want – something I need, rather. This something was mentioned during an interview between Metro's GameCentral and Destiny world design lead Steve Cotton at this year's Gamescom. During the interview, Cotton was asked whether or not Bungie was actually listening to the requests of fans, and whether or not their requests were being considered.
"Now, talking to the developers one of the favourite phrases is that they're 'listening to the fans,'" GameCentral's journalist stated. "But there are still a lot of things in Destiny – matchmaking in Raids, for example – that they've been asking for for years and they still haven't got." Cotton responded, rather dismissively, "We are absolutely listening, and we're absolutely thinking about stuff, and we are also absolutely prioritising the things that we want to do…" He goes on to talk around the question. Our tenacious journalist brings him back 'round. "So matchmaking for Raids is not off the cards?" "No, no," Cotton responds, "We've been thinking about that a lot."
This is the one feature that would bring me back to Destiny in a heartbeat, and keep me there. I have needed matchmaking for Raids ever since The Taken King was released. So much of Destiny's potential and promise of adventure lay locked within its raids. I've never run a single raid since I owned the game. I've spent hundreds of hours playing Destiny , and not once have I attempted Vault of Glass or King's Fall. I've tried, mind you. I've tried to run around the tower asking random people to join me, or to otherwise let me join them. I've joined PS4 communities and tried to hook up with groups, but it always falls apart.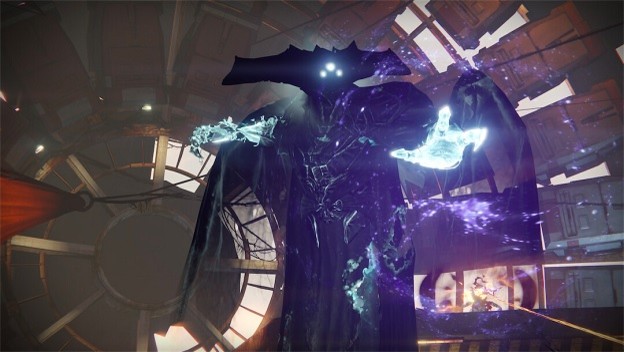 If it doesn't fall apart, I have to bail out because it ends up taking too much time. Not the raid itself, but just the getting going. I know that King's Fall takes about one-to-two hours with a good group, so as an adult with a busy schedule, you have to plan for that. The fact that it can take up to an hour to gather a full, competent group is just silly. Unless you have no work to do or you're a kid on summer vacation, it's really difficult to plan an entire evening around finding a group to run a two-hour raid.
Bungie: I want to experience these raids that you've worked so hard on, and truly finish the campaigns that you've crafted. I want the awesome loot that I can only attain by defeating raid bosses. Please don't punish solo players by forcing us to run around like beggars looking for someone to play with. Matchmaking is something you're really good at, so please implement a matchmaking system for raids. I guarantee your community will come back and stick around – at least, I know I would.