Destiny 2 is a 2017 online first-person shooter developed and published by Bungie. Originally a paid release, the game later moved to a free-to-play model in 2019, expanding it to a massive new audience. Nowadays, Destiny 2 thrives by releasing a constant stream of DLC to players, which is exactly what we're here to discuss!
In Destiny 2, you take on the role of a Guardian, a protector of humanity against a variety of alien races. The game offers tons of ways to play, but there's no right or wrong way. You can tackle the main story, completing it solo or with friends. Alternatively, you can take part in Strikes, Dungeons, or Raids, PvE encounters that are intended to help improve your gear along the way. While all the PvE game modes can be played with other players, there are dedicated PvP game modes too! The Crucible is where most PvP combat occurs, with both objective and deathmatch modes available for play.
Destiny 2 DLC
As a live service game, DLC is core to Destiny 2's plan for player retention. Since its release, it has moved to a yearly model, with fresh content being rolled out every year to bring players back into the fold. It has been a successful model for Bungie, even if the DLC hasn't always hit the mark.
Curse of Osiris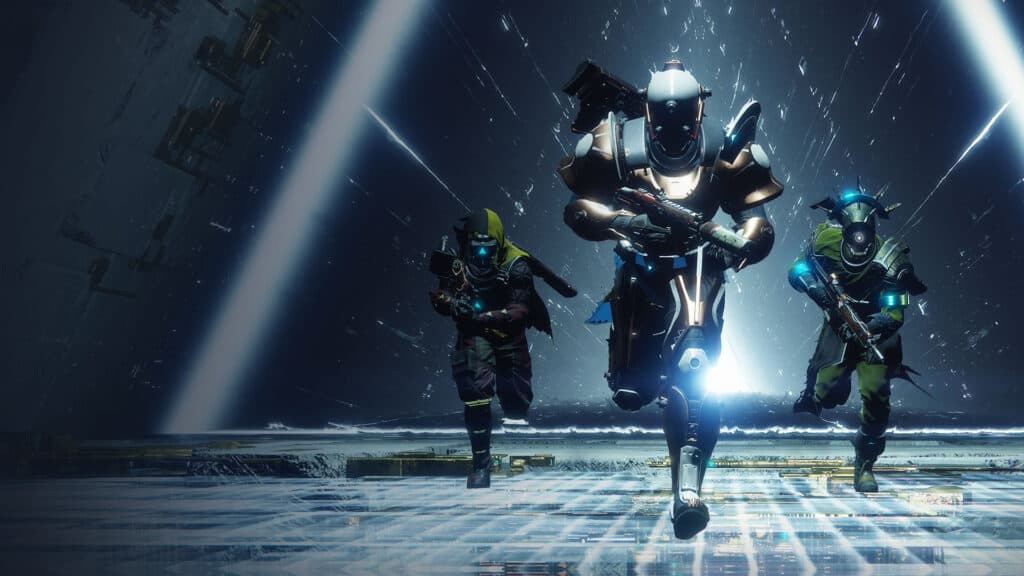 Released in December 2017, Curse of Osiris was the first major DLC expansion for Destiny 2. In this pack, you're summoned to the planet Mercury by the legendary Guardian Osiris to save them from the Vex.
Upon release, Destiny 2's Call of Osiris received criticism for its short length, with just eight new missions to complete. It only introduces one new location, the Fields of Glass on Mercury. With two Strikes, one Raid Lair, and three Crucible multiplayer maps, it's understandable that people weren't too pleased with the first piece of Destiny 2 DLC.
As of November 2020, the content of Curse of Osiris has been Vaulted, therefore is no longer available for purchase or use. According to Bungie, Destiny 2 had grown since its release to a point where removing old DLC was necessary to introduce new content. This is everything you could expect to find in Curse of Osiris.
Eight new story missions to complete
Two new Strikes
One new Raid Lair
Three new Crucible maps
New weapons and gear
Warmind
The second DLC expansion for Destiny 2 was Warmind, released soon after Curse of Osiris in May 2018. In this pack, you're to help scientist Anastasia Bray as she attempts to find the Warmind Rasputin. Meanwhile, only the Hive Worm god Xol stands in your way.
Warmind is similar to Curse of Osiris, in that it's very much more of the same. One new Strike, a couple of new Crucible maps, one new Raid Lair. Only the few story missions really feel fresh in Warmind. Considering how large and game-changing some of the later DLCs are, Warmind almost feels like a relic at this point.
Warmind was Vaulted at the same time as Curse of Osiris. The content has never made its way back into the game, and sadly it seems to be gone for good. Here's everything it had to offer during its lifespan:
Five new story missions
One Exotic mission
Three World Quests
One new Strike
Two new Crucible maps
One new Raid Lair
New weapons and gear
Forsaken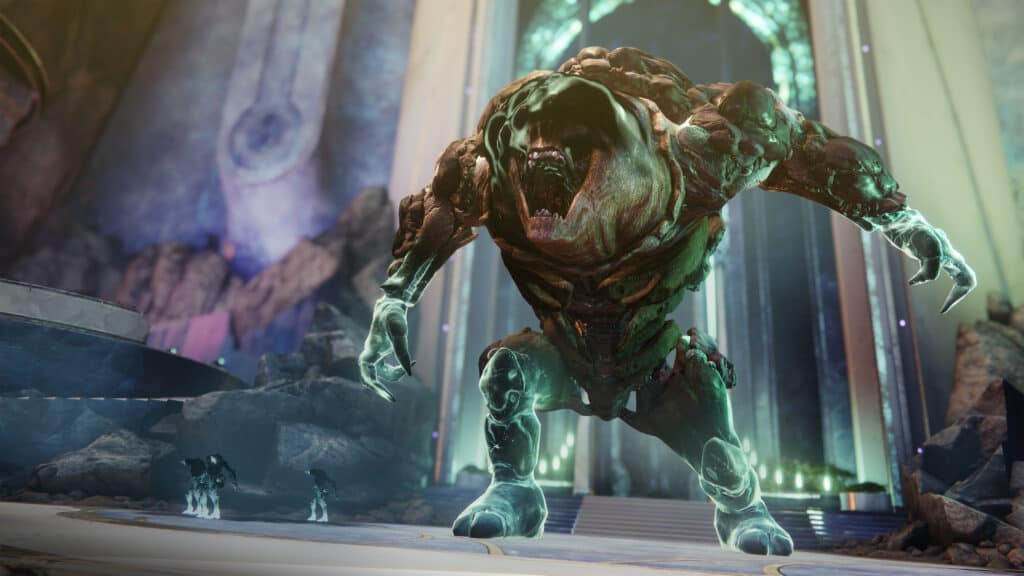 Destiny 2's Forsaken DLC was a September 2018 release, representing the third major expansion for the game. This pack sees you on the hunt for vengeance after Cayde-6 is murdered prior to its start. Throughout the story, you're seeking out Uldren Sov and the Barons of the Scorn, a new race that provides a new gameplay challenge.
Forsaken was well-received upon release, and was praised for both the quality and quantity of its content. The ten new story missions provide plenty of narratives to unravel, with six Baron Hunt Adventures to top it off. Four new Strikes, as well as the Last Wish Raid gives you a great way to earn new loot. Meanwhile, Forsaken also introduces Dungeons, a three-player activity designed to be played as endgame content. Multiplayer remains a focus throughout, the highlight being the new Gambit game mode with four maps to complement it. Crucible hasn't been forgotten, though – that also received four fresh maps. Considering the lack of content in Curse of Osiris and Warmind, Forsaken is a great change of pace.
Like the previous two Destiny 2 DLCs, Forsaken has also been Vaulted. This pack remained in the game until February 2022, when it made way for The Witch Queen expansion. Here's a full list of the content included:
Ten new story missions to complete
Six new Baron Hunt Adventures
Four new Strikes
One new Raid
The Tangled Shore and the Dreaming City – two new huge locations to explore
Introduction of Dungeons, with The Shattered Throne being the first
Four new Crucible maps
Gambit multiplayer mode, with four maps
The Scorn – one new race to defeat
New weapons and gear
Shadowkeep
Destiny 2's Shadowkeep DLC was released in October 2019 for $24.99, at the same time as the New Light update which made the game free-to-play. The move was a game-changer for DLC in Destiny 2, as it allowed Bungie to make the packs bigger and better to justify the price tags.
The story of Shadowkeep brings players back to the Moon from the original Destiny. This time around, Bungie massively expanded the Moon with new areas and enemies. Here, the Hive has returned, an old enemy of the Guardians. You're sent to investigate the threat emerging from beneath the Moon's surface, where you'll encounter the Nightmares, a new enemy type borne from a cosmic force known as the Darkness.
In terms of gameplay, Shadowkeep brings lots to the table. There's a massive new storyline to complete, dwarfing anything released prior. There are also Nightmare Hunts, which revive many of the biggest bosses from Destiny's past, allowing you to face them in a challenging battle for amazing loot. A new game mode called Vex Offensive was released, bringing a horde mode to Destiny 2. Finishers arrived to combat, making defeating enemies a more cinematic experience. Armor 2.0 was brought in, changing the way armor mods worked and adding elemental types. On top of this, there were two new Strikes, one new Dungeon, and one new Raid with three new Crucible maps. But that's not all!
One of the bigger changes was the introduction of Seasonal content. As opposed to one big drop, Destiny 2's Shadowkeep brought Seasonal additions, introducing waves of new content every ten weeks across four Seasons. This meant that players were frequently returning for more. In terms of total content, Shadowkeep is an impressive addition.
Huge new storyline to complete
The Moon – return to an iconic Destiny location
Introduces Nightmare Hunts
Adds the Vex Offensive mode
Adds Finishers to combat
Armor 2.0 – a revamped armor system
Two new Strikes
One new Dungeon
One new Raid
Three new Crucible maps
Introduction of Seasonal content
The Nightmares – a new spectral race
New weapons and gear
Beyond Light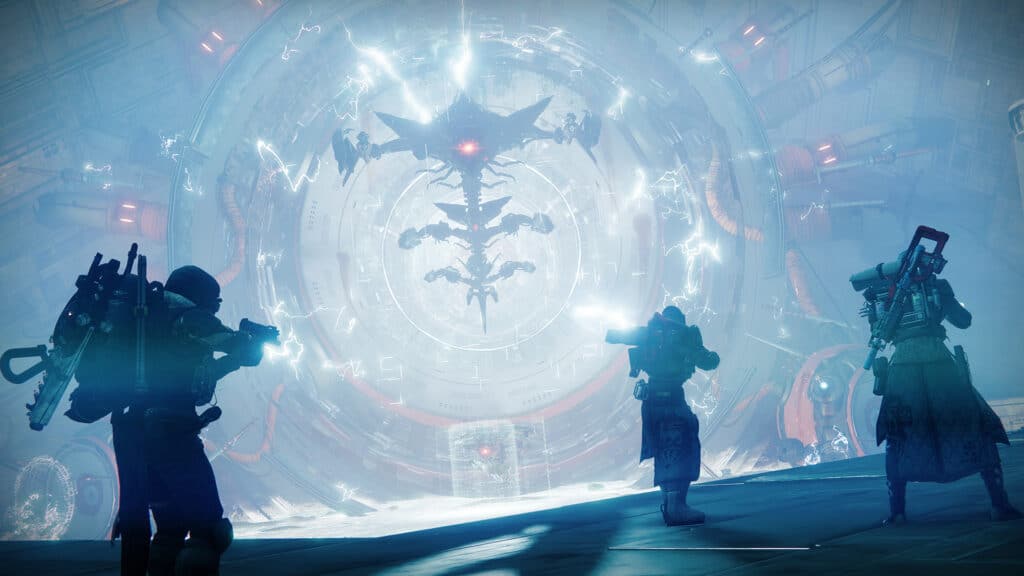 Upon its release in November 2020, Destiny 2's Beyond Light DLC was available for $39.99, a steep price tag. Like its predecessor, Shadowkeep, Beyond Light continues the Darkness storyline, exploring the theme further for the first time with any Destiny 2 expansion.
The gameplay of Destiny 2's Beyond Light is solid, even if it doesn't quite shake up the formula like Shadowkeep. It introduces Europa, a new planet with plenty to offer. Empire Hunts were brought in, offering the same content as Nightmare Hunts with different enemies. Meanwhile, two new Strikes and one new Raid continue the standard Destiny 2 DLC plan. Transmog arrived in Beyond Light, which allows players to change their visual appearance without affecting their stats. However, the biggest change was the addition of Statis, a new elemental power that changed the balance of the whole game. It was the first new element ever added to the series, so balance was always going to be tough from the off.
Here's everything you can expect to find while picking up Destiny 2: Beyond Light.
Continuation of the Darkness storyline
Europa – a new location to explore
Adds Stasis – a new elemental power
Introduces Empire Hunts
Two new Strikes
One new Raid
Transmog – change your appearance without affecting your stats
New weapons and gear
Bungie 30th Anniversary Pack
Released in December 2021, the Bungie 30th Anniversary Pack is a mostly cosmetic DLC for Destiny 2. Intended to celebrate the 30th anniversary of developer Bungie, the DLC takes a bunch of iconic items from the studio's past and pays homage to them in-game, but with a Destiny spin.
Inside, you'll even find references to Halo, for which Bungie is perhaps best known during the early Xbox days. There's even one new Dungeon here, so it's not all weapons and dress-up. Ultimately, most players felt that the Bungie 30th Anniversary Pack didn't represent great value for money. The studio faced plenty of criticism as a result, but Destiny 2 superfans will likely find something to enjoy in picking up this DLC.
Grasp of Avarice – one new dungeon
Gjallarhorn Exotic Rocket Launcher
Thorn armor set
A bunch more miscellaneous weapons and armor to collect in-game
New ornament set and emotes
The Witch Queen
Destiny 2's The Witch Queen DLC made its way into the game in February 2022 for $39.99. The expansion's plot focuses on Savathûn, the sister of Oryx who was the antagonist of Destiny's The Taken King expansion back in 2015. Here, you must enter Savathûn's Throne World, a new location where you must solve the mystery of how The Witch Queen stole the Light.
The Witch Queen is overall a strong addition to Destiny 2's gameplay. On top of all the new quests, it introduces The Wellspring, a six-player PvE activity with great loot. Weapon crafting makes its debut, known as Shaping in-universe. This brought a bunch of new weapon customization options, meaning you didn't have to constantly look for the next best thing while playing. The Witch Queen also introduced the glaive, a new class of melee weapons that allowed for powerful combos. It was ultimately a good refresh to a system that was long overdue for some changes. Interestingly, we also got a returning Raid from the original Destiny: King's Fall. While the story is the same as in the original, it received a slight redesign accounting for the gameplay changes in Destiny 2.
While The Witch Queen wasn't perfect, it was a solid addition to Destiny 2's selection of DLCs. Here's everything the pack has to offer:
New storyline to complete
The Wellspring – a new six-player activity
Savathûn's Throne World – a new location to explore
Weapon crafting
New Legendary difficulty
Glaive – a new weapon type
Two new Dungeons
One new Raid, and one returning from Destiny 1
Lucent Brood – a new enemy faction
New weapons and gear
Lightfall
Lightfall is the most recently released piece of Destiny 2 DLC, arriving in February 2023 for $49.99. The Witness has arrived on Neptune's Neomuna, with his army of Shadow Legion Cabal looking to bring about a second collapse. It's up to you to stop that from happening.
Fan reception to Lightfall wasn't pretty. Many criticized the story, as well as the amount of content for the price point. The new story missions were fun, but ultimately the lack of other content didn't quite make up for it. There were a few good quality-of-life changes, though. For example, in-game Loadouts were brought into the game, rendering many third-party tools useless after many years. On top of this, the weapon crafting mechanic introduced in The Witch Queen was simplified, making it more accessible, especially for the average player. Overall though, Lightfall did not impress most Destiny 2 players at all.
It should be noted that because of the ongoing Seasonal content approach, there could still be yet more to come from Destiny 2: Lightfall.
New storyline to complete
Neomuna – a new location on Neptune to explore
One new Raid
Two new Dungeons
In-game Loadouts
Simplified weapon crafting mechanics
Continuation of Seasonal approach
New weapons and gear
The Final Shape
The Final Shape is set to be the eighth expansion for Destiny 2, finally concluding what has been billed as The Light and Darkness Saga. Currently billed for a February 2024 release, The Final Shape will see the events of all the DLC packs already available come to a head.
Little is known about how the story and gameplay of The Final Shape will look. Given its status of seeing out The Light and Darkness Saga, it's presumed that it will be a particularly massive release. Especially after the fan reception toward Lightfall, which was negative, to say the least. It would be a shame to see this phase of Destiny 2 go out with a whimper, and it isn't too long until we know for sure.
Is Destiny 2 DLC Worth The Money?
While not all of Destiny 2's DLC remains in the game, the ones that do come at a pretty hefty price tag. Buying them all would certainly set you back a pretty penny. However, the nature of these packs means that if you play a lot of Destiny 2, it could actually be worth grabbing them. At this point, much of the game's worthwhile content comes via DLC, so you're missing out by not picking them up.
At full price, you might feel aggrieved with the amount of content some of these DLCs have to offer. Destiny 2's DLC packs go on sale at a hefty discount regularly, so if you are considering getting them, we recommend you wait until this is the case. You certainly shouldn't be waiting too long for them to pop up on sale.