Something important happened, when Activision and Bungie decided to celebrate Destiny 2' s first anniversary and BlizzCon 2018 began. The PC version of the game was given away. From November 2-18, 2018, people could log into Battle.net and get a full, free copy of the game. This is a big deal, because it shows a continuing trend. Back in September 2018, Destiny 2 was made a free PlayStation Plus game for just over a month. Maybe this could be a sign of shifting winds.
Let's be honest here: Destiny 2 is an MMO. The updates, the missions, the expansions, and everything about it speaks to it as a living ecosystem where players help keep it alive and shifting. Those who hop into it and love it don't leave. Instead, they flourish and hopefully keep picking up expansions. It stands to reason that now could also be a good time, or maybe even the perfect time, for Activision and Bungie to start thinking about a shift for the game. Maybe it is time for strategies to change and the base game to be free.
Think about the marketing strategy. When Forsaken, the third Destiny 2 expansion, launched in September 2018, that's when it was made a PlayStation Plus game. Activision and Bungie realized the importance of getting more people into the game a year after its launch and invested in the new content. It offered a big boost to the audience. It must have worked, since the same stunt is being pulled on PCs. Maybe this could lead to a Games with Gold appearance too, covering all three platforms. Already, we have seen the base game be temporarily free as part of various promotions. It wouldn't be too great a step to make it permanent.
Especially since another move suggested that now might be a good time to reconsider things. When Forsaken originally launched, people needed to have the base game, Warmind, and Curse of Osiris to actually access the third expansion's content. People weren't exactly pleased. Which was why as of October 16, 2018, Forsaken expansion purchases also included Warmind and Curse of Osiris. That meant for $39.99, people who already own the game are completely set. If someone doesn't have Destiny 2 , it is $59.99 for the full bundle that has all content so far. Which seems fine, but let's look at things a little closer.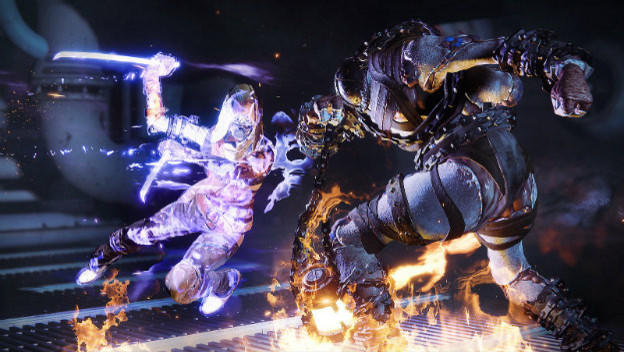 Do you know how much it costs to buy Destiny 2 outside of that bundle now? It is about $9.99 new on consoles. Though, if you check for used copies, you can find it for under $10. The base game has dropped to a bargain basement price. The profit margin on it alone has to be negligible. It would be a great show of goodwill to make it free, then rely on Forsaken sales and other add-ons to drive profits. It would definitely boost the audience. Granted, Activision and Bungie would loose that chunk of change on the $59.99 digital bundle that jacks up the price on the base game, but still.
Destiny 2 is a game that does a lot of things people enjoy. Now that it has so many elaborate add-ons and has established itself, maybe it is time for Activision and Bungie to shift focus. We have seen the base game appear as a temporarily free promotional item. Now could be the perfect time to go ahead and make it completely free, have the $39.99 Forsaken package with other add-ons be the paid product, and focus on keeping people coming in, participating, and perhaps buying additional updates.