If you have seen the Mel Brooks epic, Spaceballs, then you know the scene where Rick Moranis' character finds himself surrounded by shipmates, all of whom have the last name Asshole. Then he says, "I knew it. I'm surrounded by Assholes!" Well today, you are playing the part of Dark Helmet and we are surrounding you with nothing but the top ten biggest a-holes I've seen in video gaming history.
Marcus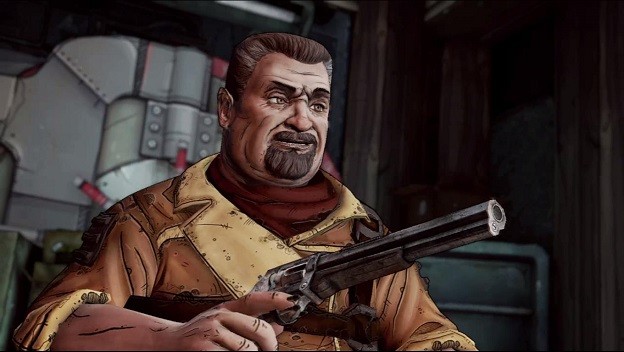 The owner/operator of Marcus Munitions in the Borderlands series of games is one big old a-hole. Why? Think about how many times he sends you on a suicide mission to get something for him that will ultimately make him money and cost you money and time. Then think about all those times he tells you to be sure to spend money at his shop. Even when he cautions you not to die, it's just so you can spend money at his shop.
Dog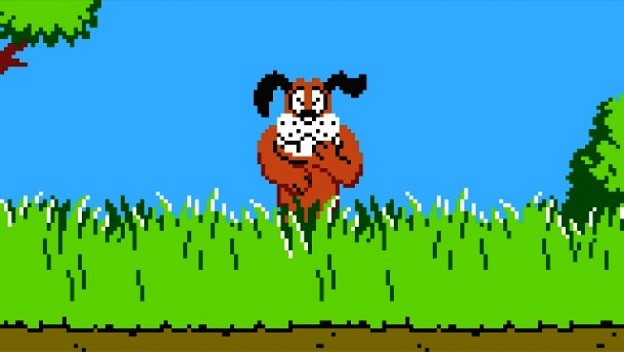 I love dogs. I have raised many different dogs over the years and they are indeed a man's best friend. Unless, of course, you are talking about the dog from Duck Hunt . From the earliest days of playing my NES to the overpowered version of him in the new Super Smash Bros ., that damned dog with his obnoxious giggle has always been the worst when it comes to making you feel like sh*t for missing a duck or losing a match.
Pretty Much All of the NPCs in Skyrim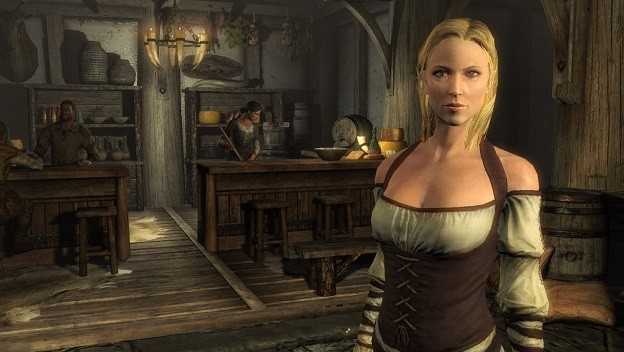 I don't know your style of play when it comes to RPGs, but I like to try and get the full experience out of it. I talk to a lot of NPCs throughout most of the games I play. But as I walked through the lands of Skyrim, I started to notice a trend. Those people are a-holes. For reals, man. Walk around and talk to the vast majority of them and they make you want to kill them in unforgiving ways, from the guy who thinks he's better than you because he loiters in the Cloud District to the anti-elf racists in Windhelm… and don't even get me started on the Thalmor. Wanted level be damned, these terrible excuses for people need to go.
Gary Oak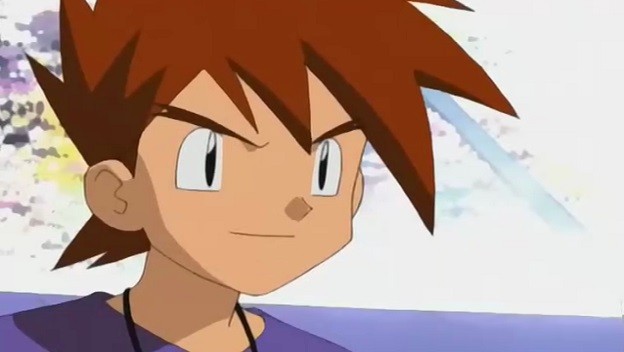 This guy is a total jerk. In fact, he may be the jerkiest of the jerks that populate Jerkopolis. Seriously, this guy is always berating you and your Pokemon for being weak or underpowered or some other crap that makes me freakin' angry. He doesn't even care if you beat him in every battle. He still acts like he's the best there ever was. Seriously, I got so mad at this dude that I fought with all I had not to throw my GameBoy at the wall to hit him in his stupid face.
Toad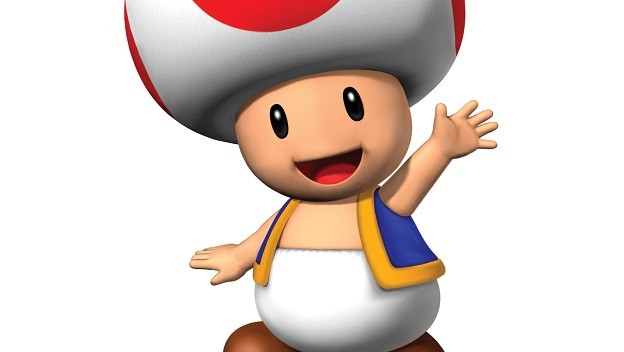 You fight your way through level after level of dungeons, beasties, fireballs and pitfalls – all in search of your one true love, the princess. But instead, who do you find standing there waiting for you once your labors are completed? Toad, telling you that the princess is in another castle. Why couldn't Toad just save her to begin with? The fact that he makes you do all the work when he was clearly there before you makes him a huge a-hole.
Tim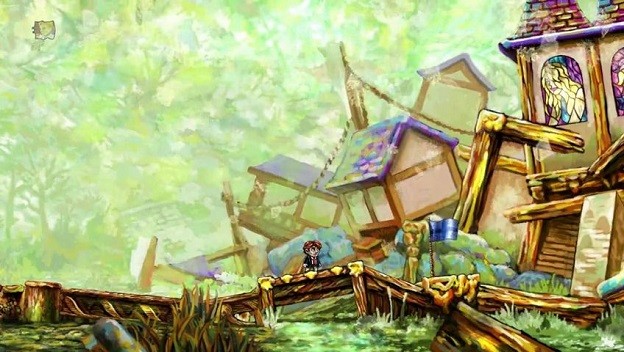 If you have played this game, then you already know what I am about to say. If you don't, then there is a serious spoiler coming. Tim is an a-hole. The whole game you think that he is on a quest to save the object of his affection. But later you find out that it's actually Tim that has kidnapped her and is trying to "save" her from being rescued by someone who clearly loves her and would do anything to try and save her from, you guessed it, you…er, Tim.
Mido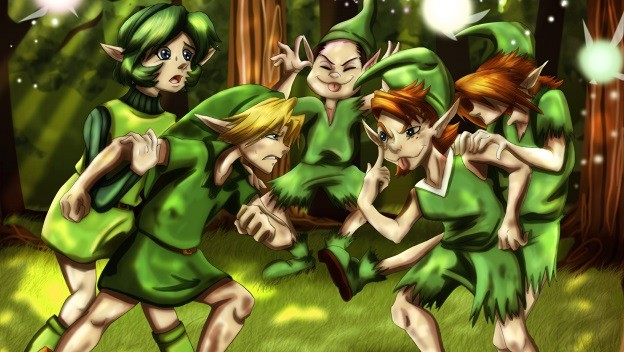 It's widely known that this little bastard imp is one of the crappiest characters you run into (out of the myriad a-holes found in the series). He's a jerk just because he feels like it. He won't let you get out of your starting town until you have fulfilled all of his criteria, which he pretty much cooks up to watch you suffer. Honestly, beating his challenges and watching him concede is almost as satisfying as beating the whole game.
Dante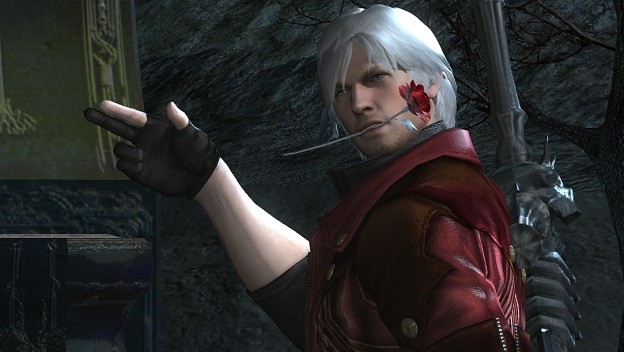 Sure, he's the protagonist. And yes, we actually really like this guy. Oh, not the new Dante, the old one. But there is no denying the blatant fact that he is just nasty. He's mean to everyone, even people he supposedly cares about. This self-serving pariah carves a swath of death and destruction through the world, all while being a complete and total bastard to everyone he meets, be they friend or foe.
Vincent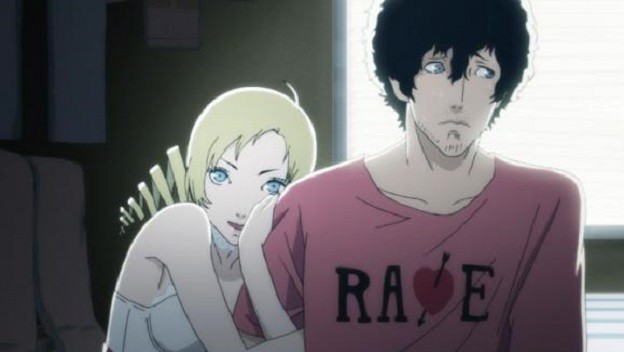 Ladies, this one's for you. This a**-clown is nothing more than a womanizing scumbag. The entire game revolves around whether or not he wants to be non-committal and selfish, or if he actually wants to settle down with a woman he has spent a large amount of time dating. Now, I am familiar with this dilemma. However, if I chose one path or the other, there would be no other path. It would be the way I chose. This dude strings both women along the whole time. Fortunately, he pays for it in the end.
Handsome Jack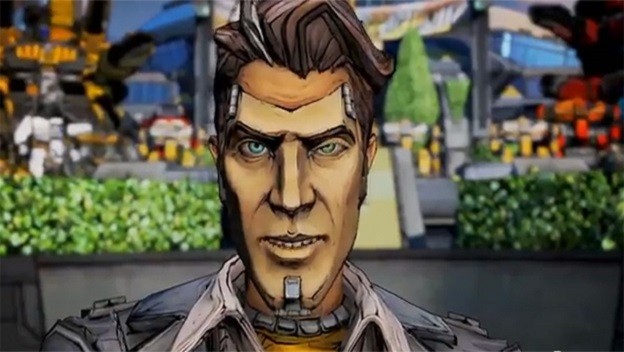 Now, I realize that this spot should generally be reserved for the nastiest of the nasty. But when you think about it, Jack really fits that bill. Oh sure, he may be just a little lovable in his insanity, but even so he is a cold-hearted a-hole. Maybe the biggest of them all. His specialty is spouting craziness and waxing poetic about his murderous exploits in so casual a manner that you have to laugh so that you don't feel uncomfortable. So congrats, Handsome Jack – you win my vote as the biggest a-hole in video games ever.