Ace Attorney is a visual novel series focusing on criminal court cases and legal dramas. The franchise has been a critical and commercial success, selling over 10 million copies in its lifetime. It has also spawned multiple spin-offs, anime series, movies, and more. Ace Attorney has been credited as one of the most influential visual novels of all time and inspired countless series. Today, we will break down the series chronologically and see how the games have evolved over time.
Phoenix Wright: Ace Attorney (2001)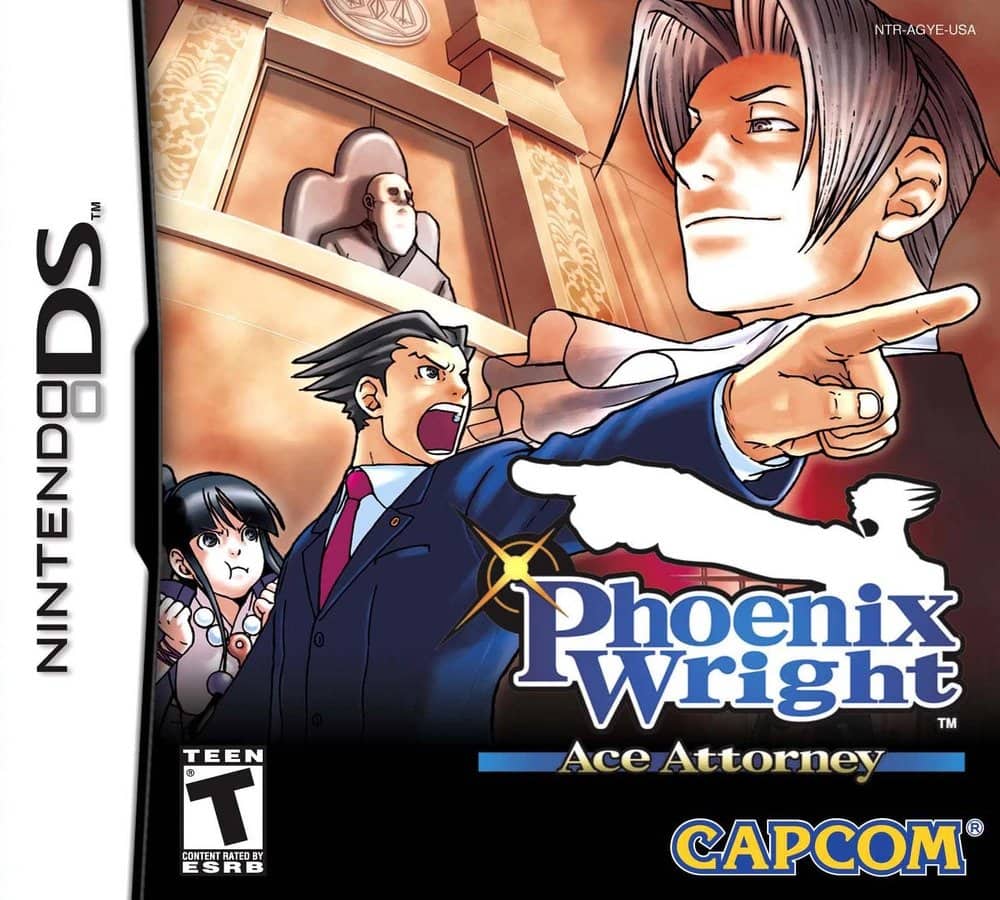 The first game in the franchise, Phoenix Wright: Ace Attorney, introduces players to the key gameplay elements that would later become series staples. Players control rookie defense attorney Phoenix "Nick" Wright as he builds defenses for five court cases. Each case is broken down into its own episode and features a new client and story. After players watch the opening cutscene, usually depicting a murder, they will then return to Phoenix Wright.
Phoenix will investigate the crime scene, looking for clues and evidence while talking with NPCs. Once completed, the trial will begin, and Phoenix will have to cross-examine witnesses, looking for holes in their story. It's up to the player to navigate the court cases and prove their client's innocence.
At release, the game was a critical and commercial success. While some critics felt the game was too linear and lacked replayability, they also enjoyed the unique concept of playing as a defense attorney. The idea was innovative for its time but lacked challenge for many players.
To the surprise of the company, it was also a big hit in the United States and is credited with popularizing visual novels in the West. Danganronpa creator Kazutaka Kodaka praised the game for its mechanics and later was inspired by them to help create his own game.
Phoenix Wright: Ace Attorney – Justice for All (2002)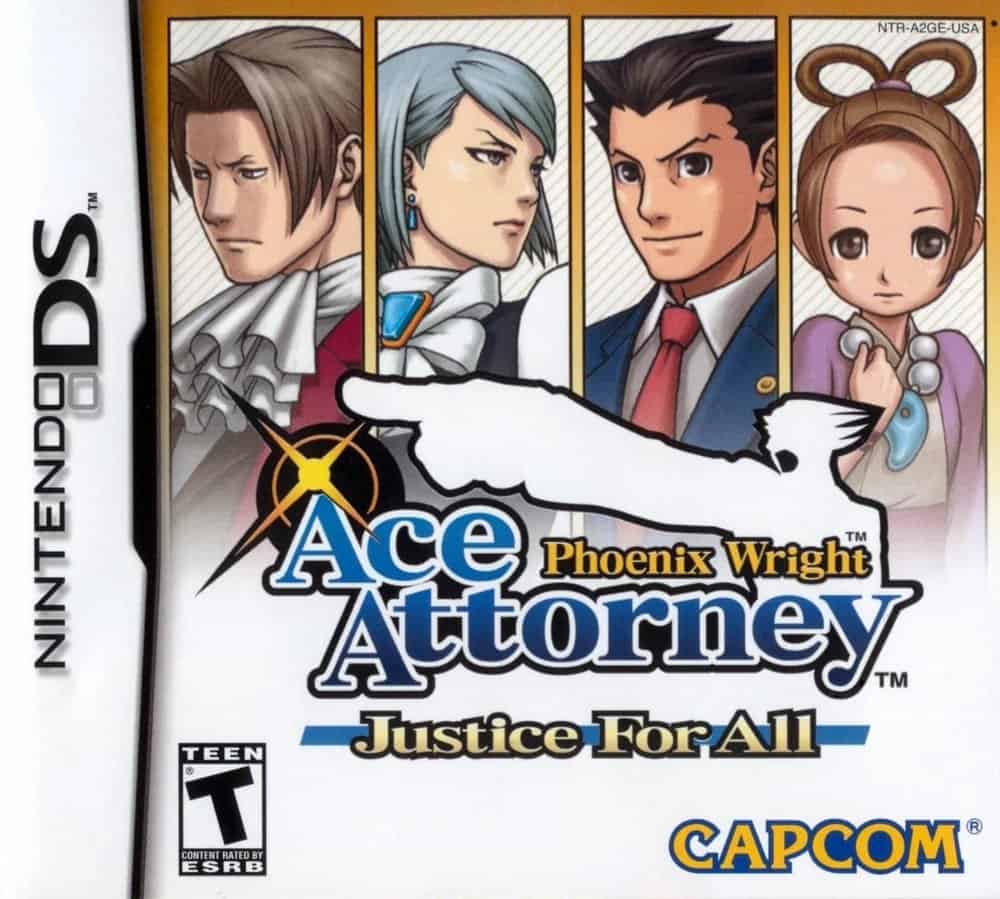 Releasing just one year later, Justice for All brings back the formula created by its predecessor. Players still follow Phoenix Wright as he investigates crime scenes, gathers evidence, and defends his clients in trial. However, to the disappointment of fans and critics, the game lacks innovation. It plays relatively the same as the first game, only featuring one new mechanic in the form of magatamas.
When Phoenix is examining witnesses, there will be some topics they will not wish to discuss. By using a magatama, Phoenix will know which topics characters are open to. In order to talk about forbidden topics, players will need to show evidence to the witness that proves they are lying.
The reviews were positive, praising the games' characters, story, and dialogue, but felt it was a step backward. Too many elements from the original game appeared, and with only one new mechanic, it played almost the exact same. It also had one less episode than the original game, making it feel shorter.
Phoenix Wright: Ace Attorney – Trials and Tribulations (2004)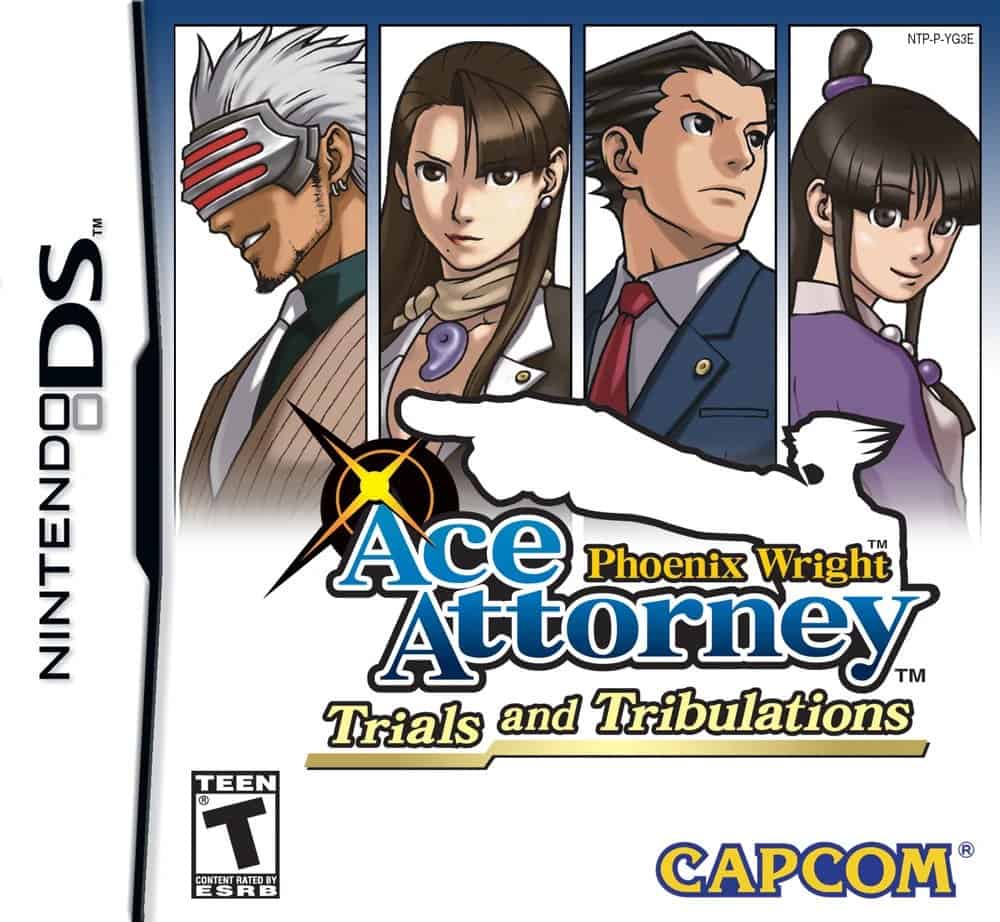 Trials and Tribulations is the final game in the Ace Attorney trilogy and is considered by many fans as one of the best. However, to the disappointment of many, the game lacks new mechanics, only featuring the magatama from Justice for All. But the game does more than makeup for it with its polish and refinement over previous titles.
Players follow Phoenix again as he takes on cases in five separate episodes. While it may seem small, considering the first game had five episodes, the content featured is twice as big. It was initially going to be the end of the series entirely, as the creator felt that he had explored the concept enough.
Takumi wouldn't direct another Ace Attorney game for 11 years until The Great Ace Attorney: Adventures was released. The trilogy also received an HD remastered version titled Phoenix Wright: Ace Attorney Trilogy. The collection features the original three games with updated visuals and more language translations.
Apollo Justice: Ace Attorney (2007)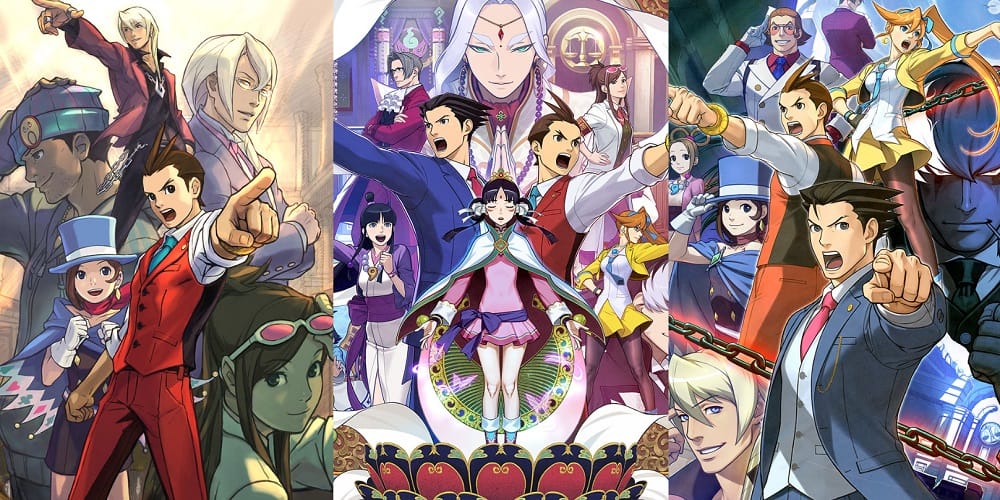 Taking place several years after Trials and Tribulations, Phoenix Wright is no longer a defense attorney. Wright was disbarred after he presented evidence to the court that turned out to be forged. Instead, players follow an up-and-coming attorney, Apollo Justice, as he works with Trucy Wright on four cases.
New mechanics, such as the Perceive System and Crime Recreation Mode, were added. Perceive allows Apollo to examine witnesses' actions and emotions, while Crime Recreation creates a crime scene model for players to go back and explore.
It received mixed reviews at launch, with players upset about the direction of Phoenix's character. Some of the storylines and cases feel rushed and unfinished, causing pacing issues throughout the game.
Ace Attorney Investigations: Miles Edgeworth (2009)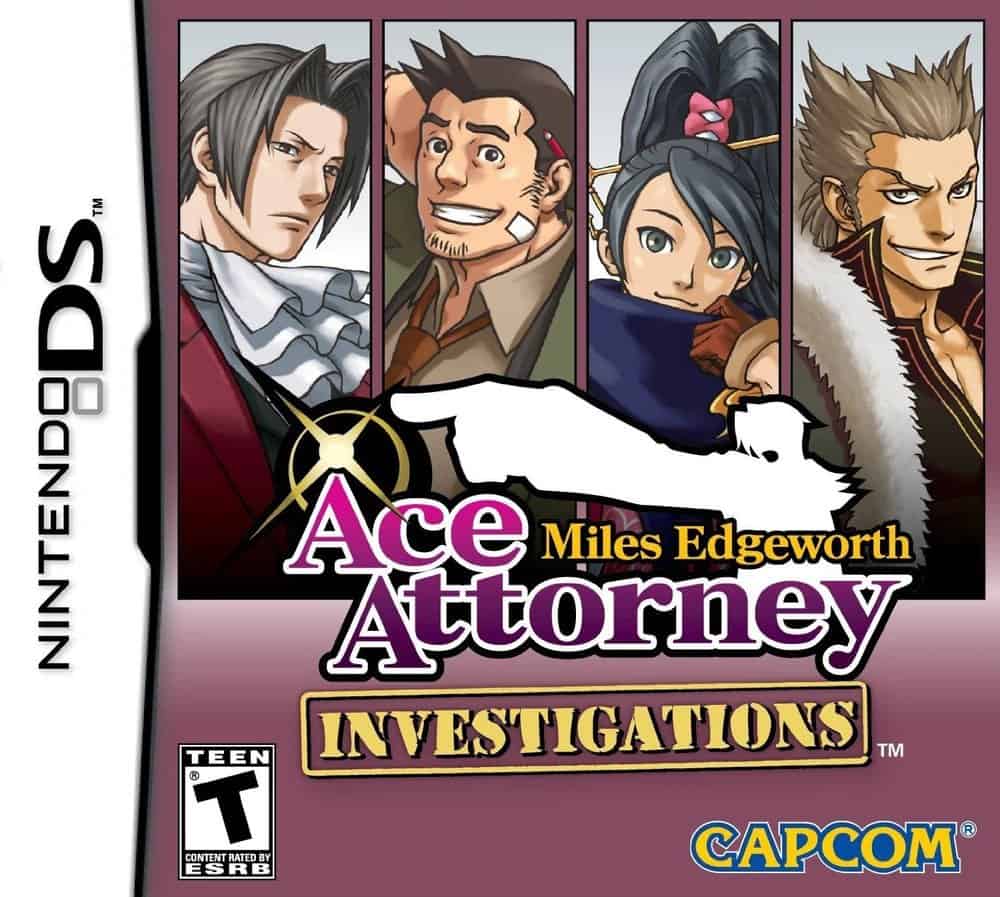 Investigations: Miles Edgeworth flips the Ace Attorney formula by following the prosecutor, Miles Edgeworth. Miles is a fan-favorite character that can be seen throughout the franchise. The game was created to test players' deduction skills and to bring a different perspective to the series.
Players can control Edgeworth's movements around crime scenes and have to deduct clues and witness testimonies to make their case. While it was well-received by critics and a top-selling title in Asia, the sales in the United States were disappointing.
Ace Attorney Investigations 2 (2011)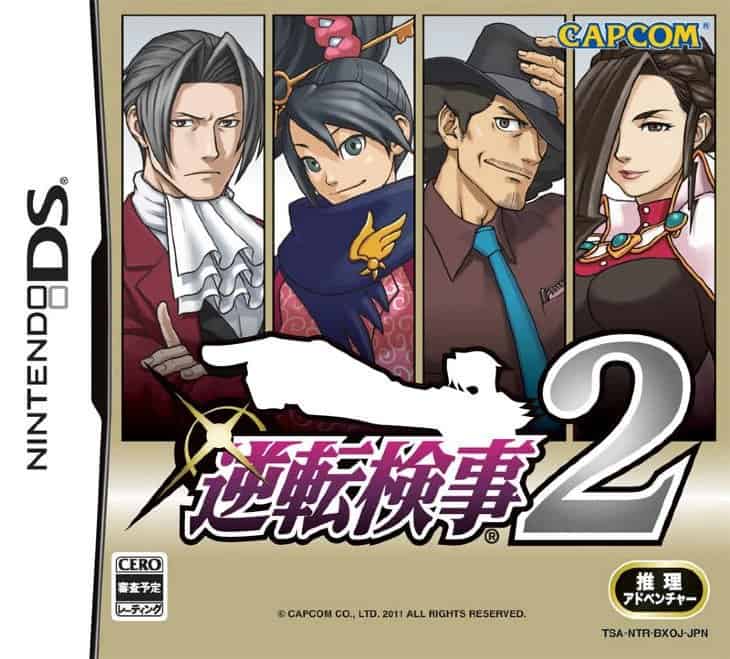 Investigations 2 is the direct sequel to Investigations: Miles Edgeworth and uses the game as a foundation. The developers could focus more on storylines and criminal cases using the same engine and sprites. A new mechanic was introduced, Logic Chess, for when interrogating characters. Players will have to speak and listen to characters, building up their advantage to destroy their chess pieces.
At release, fans noticed the improvements from the first game, which suffered pacing issues and emotional connections. By focusing more on the plot and characters, fans and critics took to the game. It was one of the best-selling games in Japan but hasn't received an English translation. Players can find fan translations online, but the lack of localization may be due to the poor sales of its predecessor.
Professor Layton vs. Phoenix Wright: Ace Attorney (2012)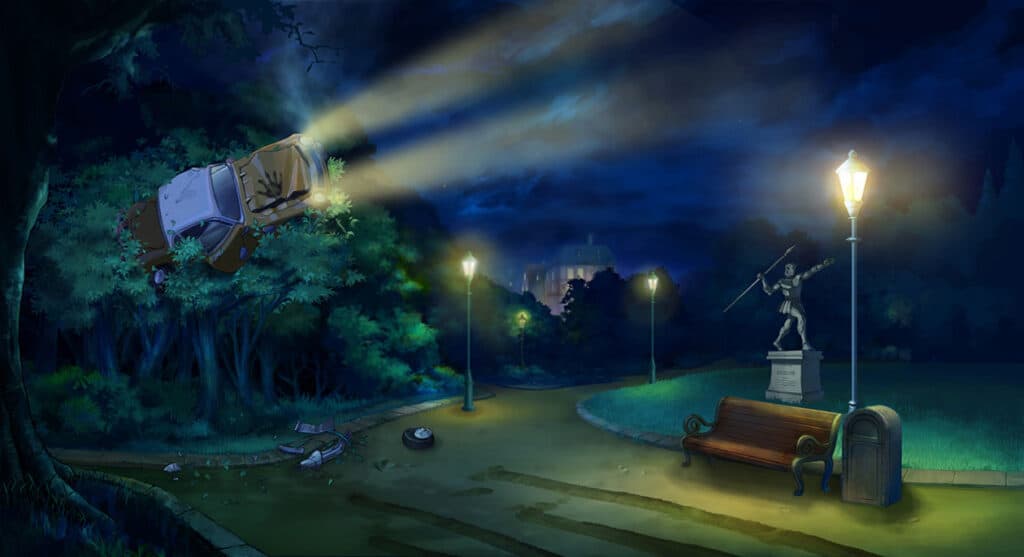 The series's first and only crossover game follows the protagonists, Professor Layton and Phoenix Wright. The plot revolves around Espella Cantabella, who seeks out the help of Professor Layton. Events begin to unfold as witches attack her, Layton, and his assistant, Luke. Espella eventually gets arrested for assault and theft and is defended by Phoenix Wright. The game combines puzzles from Professor Layton's games and defense trials from Ace Attorney.
The game received positive reviews at launch and was nominated for multiple industry awards. Fans enjoyed how the game took the best parts of the respected franchises but criticized the addition of new and "uninteresting" characters.
Phoenix Wright: Ace Attorney – Dual Destinies (2013)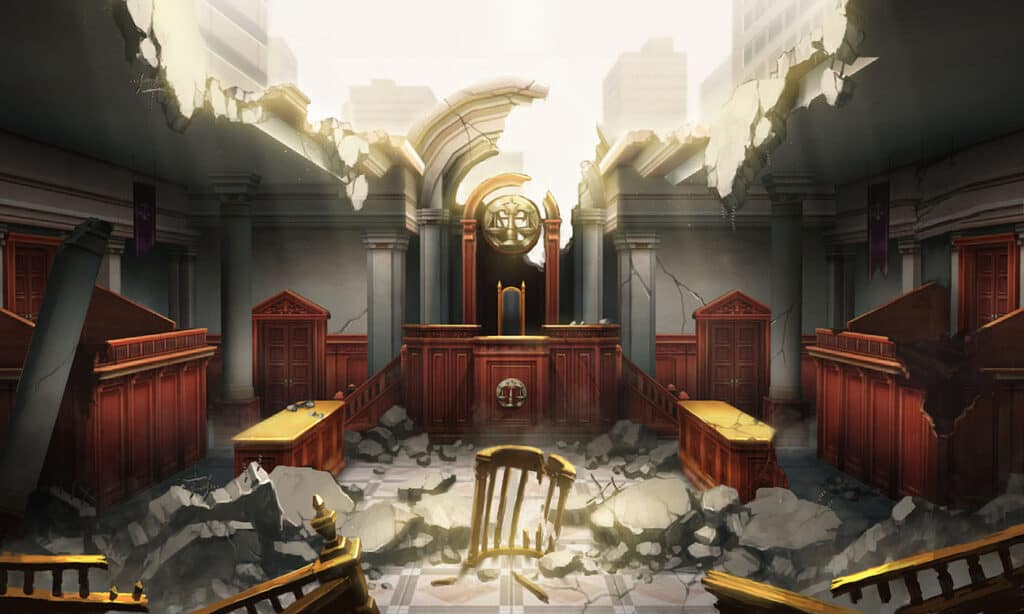 One year after Apollo Justice: Ace Attorney Phoenix Wright was reinstated after being unjustly disbarred. The story follows Wright, Apollo, and Athena Cykes, a new attorney. Each character can use special mechanics like the magatamas, Perceive System, and Atehna's conflicting emotions ability, Mood Matrix. The game features six episodes and takes place during a corrupted time in the court system.
Players follow the standard gameplay loop of investigating crime scenes and cross-examining witnesses. It was also the first game to feature animated cutscenes and 3D character models. It was met with positive reviews for its story, diverse trials, and characters but received some backlash for its poor English translation. The game won multiple awards, including IGN's Best 3DS Adventure Game for that year.
The Great Ace Attorney: Adventures (2015)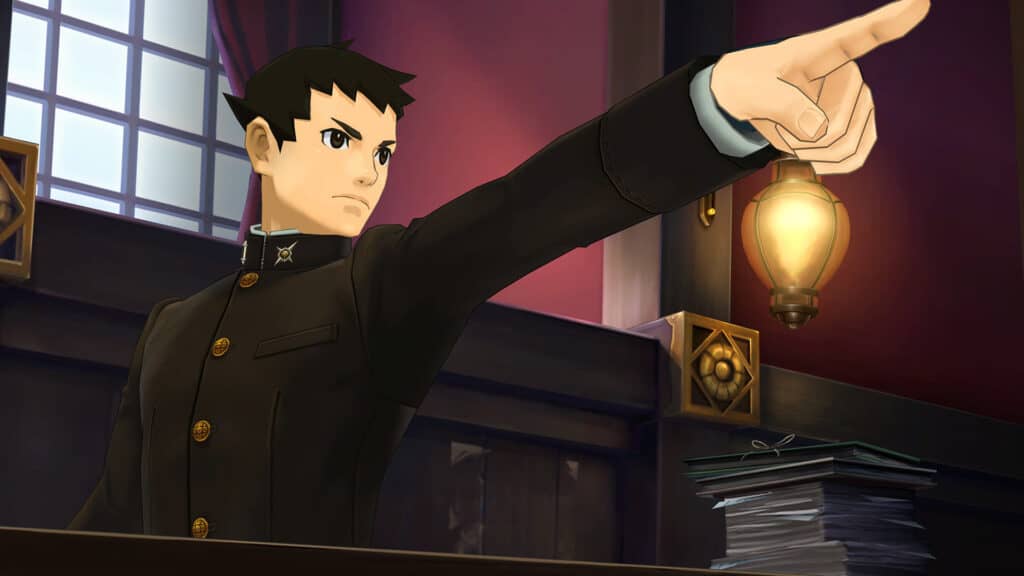 Following Phoenix Wright's ancestor, Ryunosuke Naruhodo, who defended himself after being put on trial for murder. The story takes place in the early 20th century and features a wide range of characters. Naruhodo, along with his friends Asogi, Susato, and Herlock Sholmes, seeks to change the legal system in Japan and gain defense experience by studying in Great Britain.
The game introduces a new mechanic by having Detective Sholmes make incorrect deductions that the player will have to correct. It also features a Summation Examination, which prevents trials from ending too soon by pointing out flaws in the jury's reasoning. The game received positive reviews and features elements from Dual Destinies, like 3D models and animated cutscenes.
Phoenix Wright: Ace Attorney – Spirit of Justice (2016)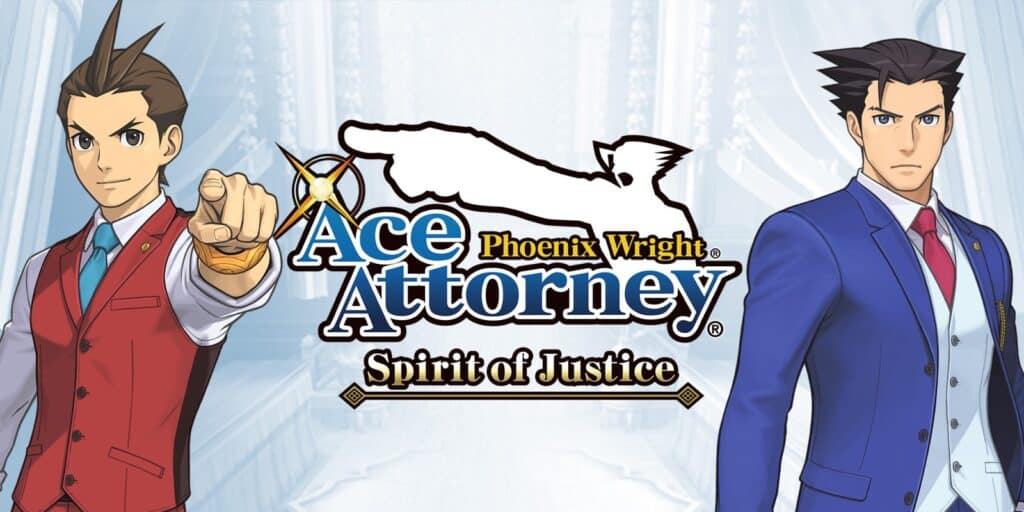 Spirit of Justice expands on the plot of Dual Destinies, bringing back the iconic trio. The game follows two different storylines: Wright travels to the kingdom Khura'in while Apollo and Athena stay behind in Los Angeles to run the agency.
Wright must deal with the legal system in Khura'in, as it's a religious country that forgoes defense attorneys and relies on Divination Séance. Divination Séance shows the final moments before the victim's death and requires a priestess to perform the ceremony. It received positive reviews at launch and is considered by many fans as one of the best games in the franchise.
Apollo Justice games will receive a trilogy collection, including Dual Destinies, Spirit of Justice, and Apollo Justice: Ace Attorney. The collection is set to be released sometime in 2024 but will not feature new content.
The Great Ace Attorney 2: Resolve (2017)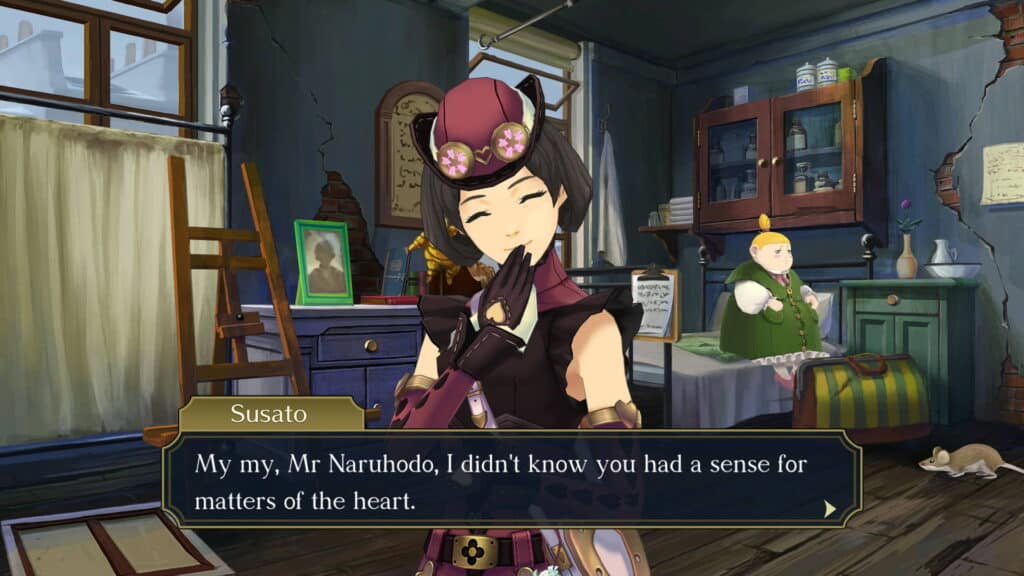 Following the first game's events, The Great Ace Attorney 2: Resolve takes place four months later. The game returns fan-favorite characters but doesn't introduce any new mechanics. However, the story and plotlines for each episode were expanded upon and seen as some of the best in the franchise.
The Dance of Deduction and Summation Examination returns as well as the 3D courtroom environments. Resolve is seen as better than its predecessor and has fans hoping for a third game, making the spin-off a trilogy. While no game has been officially announced, it has not been entirely ruled out.
The Great Ace Attorney Adventures and Resolve were packaged together and released as The Great Ace Attorney Chronicles in 2021. It does not feature new content and simply combines the two games into one experience.