This week's top ten retro-flavored list comes at you courtesy of two dudes standing in line at the local grocery store earlier this week. Two of my fellow gamer nerds were having the most epic discussion about the greatest video game consoles of all time. These dedicated controller bums were hardcore nerding out just a few feet from the checkout counter. Guy 1 argued that the original Nintendo was the best system ever while Guy 2 argued that the N64 was king over all. After checking out, the two briefly paused their discussion to grab their bags from the bagger. I took full advantage of this opportunity and chimed in with the assurance of a Bigfoot spotter, "The Sega Genesis was certainly the best of all time." Thus, In honor of my two fellow gamers, I give you the ten best games to hit the greatest video game system of all time – enjoy!
ToeJam and Earl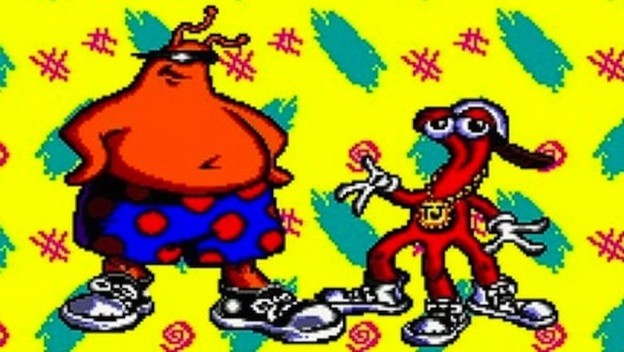 ToeJam and Earl is perhaps one of the great pieces of living art to ever be produced. The concept was great, the satire was beautifully done, the characters were lovable, the gameplay was intriguing, and the soundtrack was sheer genius. ToeJam and his rapping partner in crime Earl set the stage for what would be a string of games that would forever cement the platform of gaming as a legitimate form of interactive art. Besides, you got to open presents and strap on a sweet pair of those rock shoes.
Altered Beast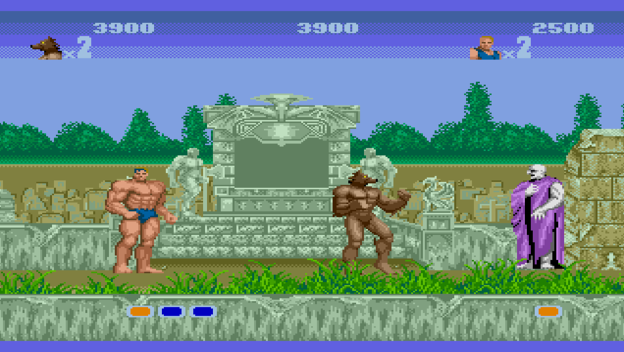 I'm convinced the concept for Altered Beast was taken directly from an LSD trip or the product of consuming a whole truckload of hallucinogens. Regardless of its origin, this wild Ancient Greece-infused journey is unlike anything gamers had ever experienced during the late '80s. The main character gets resurrected by Zeus, who provides him with the ability to literally alter into various forms of beasts so he can find Zeus' lost daughter. After all these years, I'm still not sure what the heck I was playing back then, but I do know that it was good and engaging.
Desert Strike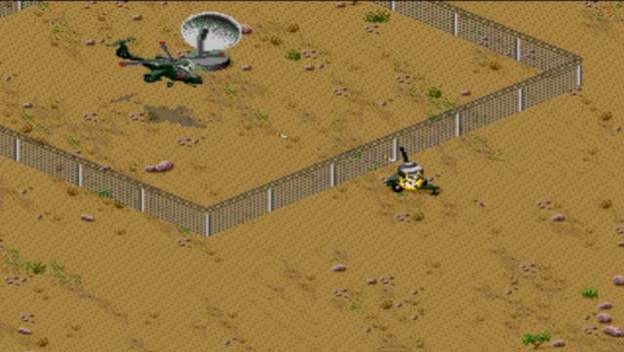 This 1992 classic put players right into the cockpit of an Apache helicopter inspired by the Gulf War conflict. The gameplay was simple and the mechanics were smooth for its time. Blowing stuff up and mowing down enemies were just as good on the Sega Genisis as they were within the arcade. Fueling up to avoid a deadly stallout and rescuing naked refugees never felt more satisfying.
Super Monaco GP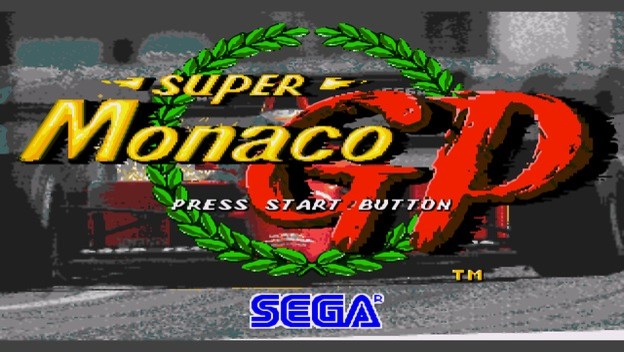 Super Monico GP lands on this list simply because it revolutionized the racing genre. The title was one of the first ports of a cockpit-view arcade racer to a home console. Without this glorious game, which was highly reviewed at the time but now seems largely forgotten, racing games may have never seen the light of day on the modern console and been forever trapped on the floors of arcades everwhere.
Disney's Aladdin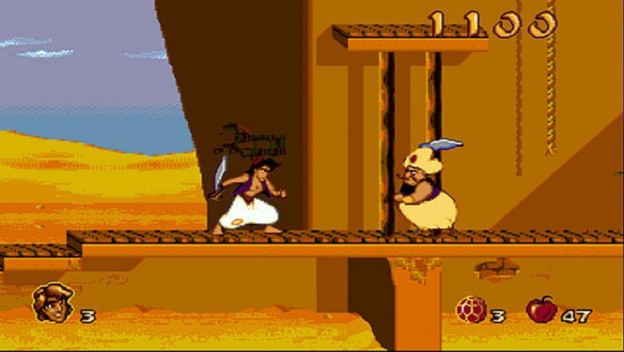 I can't believe I'm saying this, but Disney's Aladdin was a totally boss game when it debuted on the Sega Genesis. I fondly remember the day I was first exposed to this hidden gem after a morning of thrashing my buddy's little brother for him owning a Disney game. I instantly feel in love with the mechanics of the platformer and the overall storyline. Needless to say, I still catch heat about being the biggest video game hypocrite of all time.
Street Fighter II: Champion Edition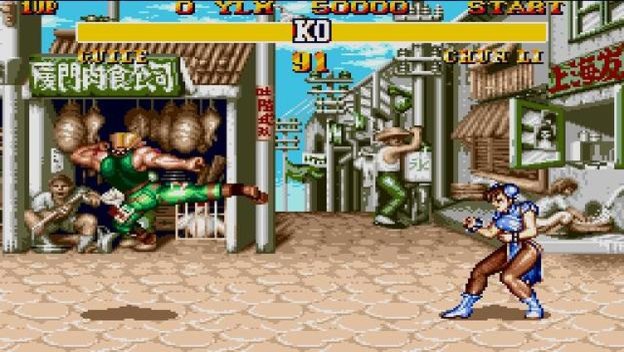 Without Street Fighter II , there literally is no fighting genre within video games. The same can be said for Mortal Kombat, but the fact of the matter is that fighting games were a foreign concept to all gamers and developers during this time. If it hadn't been for the near flawlessness of this title, sold as Street Fighter II: Champion Edition on the Genesis, we might be talking about chess simulators rather than roundhouse kicks of beauty.
Road Rash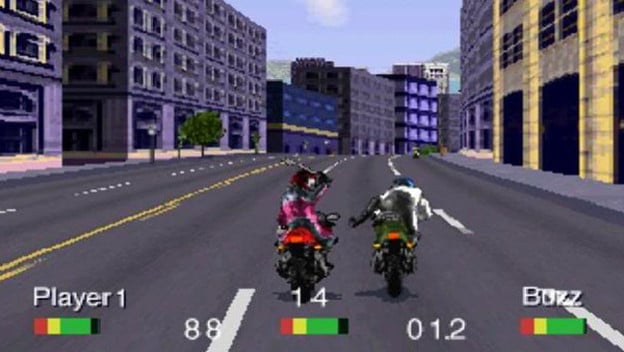 Road Rash was a totally unique concept when gamers were first exposed to it within the arcade setting. It wasn't truly perfected until EA brought the epic title to the Sega Genesis. When people think of the great motorcycle racing games of all time, they always come back to Road Rash and only Road Rash . Here's to kicking that dork Buzz square in the jaw at 200 miles per hour.
Streets of Rage 2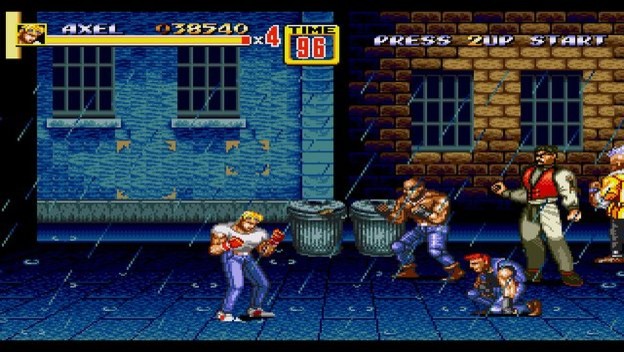 Streets of Rage 2 was a perfect complement to a successful initial launch with the original Streets of Rage . The side-scrolling brawler was both fun and highly addictive. I can remember delivering sweet chin music from Axel with a room of friends crowded around a tiny 13″ television back in the day. This game was definitely another groundbreaking design for its unique take on the side-scrolling genre.
Sonic the Hedgehog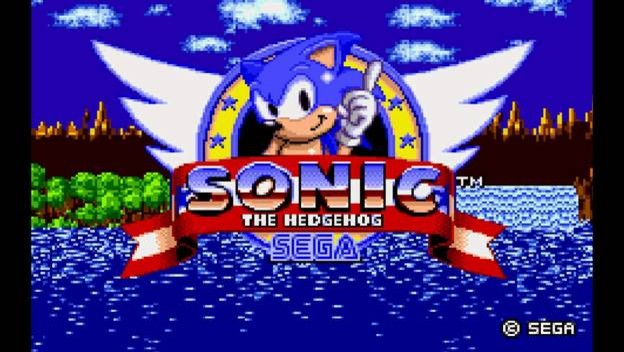 Sega's version of Nintendo's Mario, the original Sonic the Hedgehog was an instant classic when it debuted in 1993. The unique concept was something the platforming genre had never before experienced. Group that with the fact that Sonic was highly challenging and even more addictive and you've got yourself one instant money-printing classic. The soundtrack is the main piece that still sticks with me after all these years.
NHL '94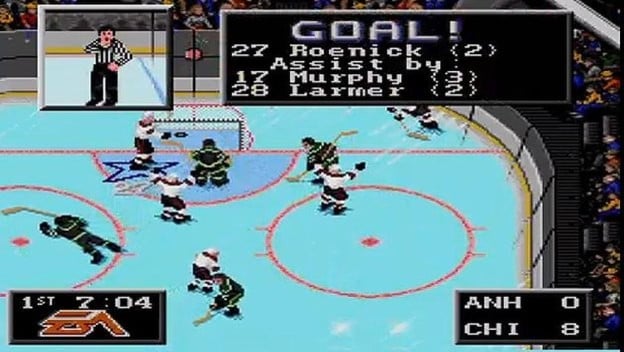 I know I'll catch some major flack for this one, but at this point I don't care – NHL '94 belongs at the top of our list. This game was, and still might very well be, the most exhilarating three button game ever created. My non-hockey friends were even diehard NHL '94 players back in the day. Simply put, NHL '94 was exactly what developers should shoot for when designing games. Now go knock some early '90s teeth out.