Video game streamers are all over the place and the biggest of them are basically household names at this point. Every day, new people flock to sites like Amazon's Twitch with the hopes of cultivating an audience of their own. Communities grow around channels, too. And it seems that a lot of news comes out of this part of the industry, some of which is concerning. But, on the whole, are video game streamers good for the industry?
My first inclination is to say yes, definitely. And the reasons are many. For starters, they make some games more accessible. Despite their interactive nature, not everything great about video gaming has to do with actually playing them. They've had a social component for a long time in the form of multiplayer, and there's a history of people experiencing single player games side by side on a couch. So why not experience games alongside others without even picking up a controller? It's cheaper and people can experience the story with a tour guide of sorts. Some Twitch setups even allow viewers to interact with the game to some extent.
The other side of this is that Twitch streamers are often called influencers because of the power they have over an audience. They can bring eyes to things that might have gone unnoticed or under appreciated before. Sometimes part of their business model is to showcase sponsored content, and that has to be made clear by them. But other times, they are just participating in an emerging trend or sharing something they are passionate about. One outcome of this is that younger viewers might develop a knowledge and interest in retro gaming.
Another outcome could be that old games get rediscovered. That was the case with Among Us which actually released in June of 2018. It's not super common for a game to have a community around it for over two years. It's far less common for a game to suddenly develop a community over two years after its launch. Over 60 million users play the game a day now, which is quite a few more than around launch when approximately 30 people could be found playing it at any given time.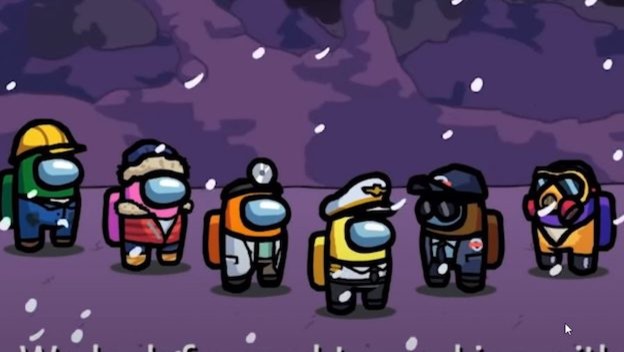 One of the game's designers, Marcus Bromander, has told Kotaku that he believes the game started developing small communities in Mexico and Brazil. Then some influential streamers picked it up and popularity surged. This has been good because the game, which is easy to understand and available across multiple devices, fulfills a need during a global pandemic thanks to its social and dynamic nature. Bromander also admits that they aren't all that good at marketing, which highlights how important streamers can be.
So it doesn't matter if the content is sponsored or not, streamers can help others find good games. Sure, many stick to a few popular titles, but variety streamers often seem willing to take a look at new games. If something is good, maybe they'll become a fan and that enthusiasm can spread. Streamers get people talking about games, and that means games without huge marketing budgets, contemporary followings, or competitive multiplayer scenes can have a moment in the spotlight.