Tony Hawk's Pro Skater 1 + 2 Premise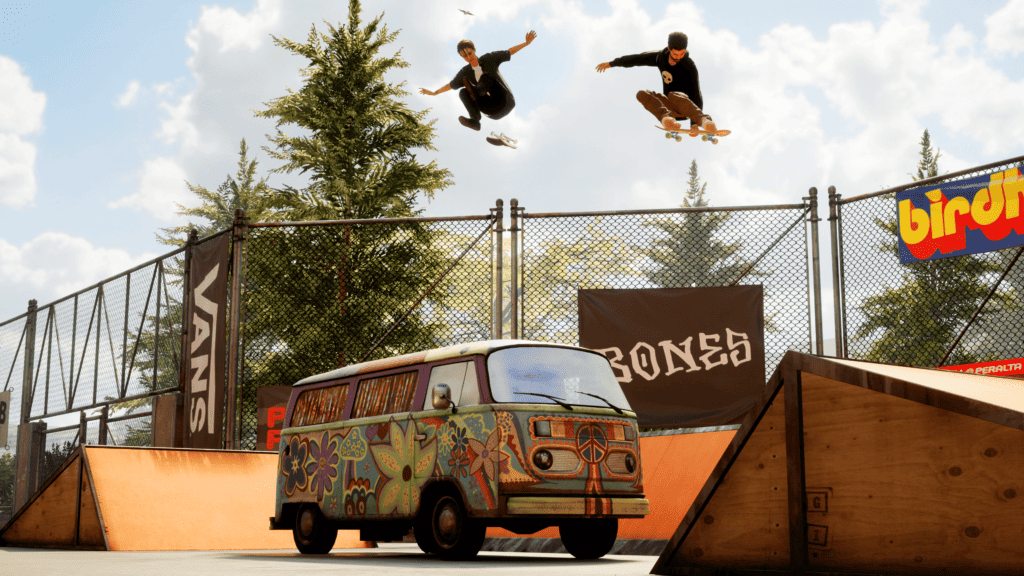 The world-famous Tony Hawk game franchise started taking off when Neversoft launched Tony Hawk's Pro Skater in 1999. Subsequently, Neversoft followed up with an equally stimulating sequel just over one year later named Tony Hawk's Pro Skater 2. Additionally, going down as one of the most iconic franchises in the history of extreme sports, Activision surprised the community with a gift in 2020, re-releasing the original two games in one package: Tony Hawk's Pro Skater 1 + 2.
One of the driving forces behind the original series was the use of cheat codes, and we will cover which ones made it into the final product. But first, the talented roster returning to the skate park.
Tony Hawk's Pro Skater 1 + 2 Main Characters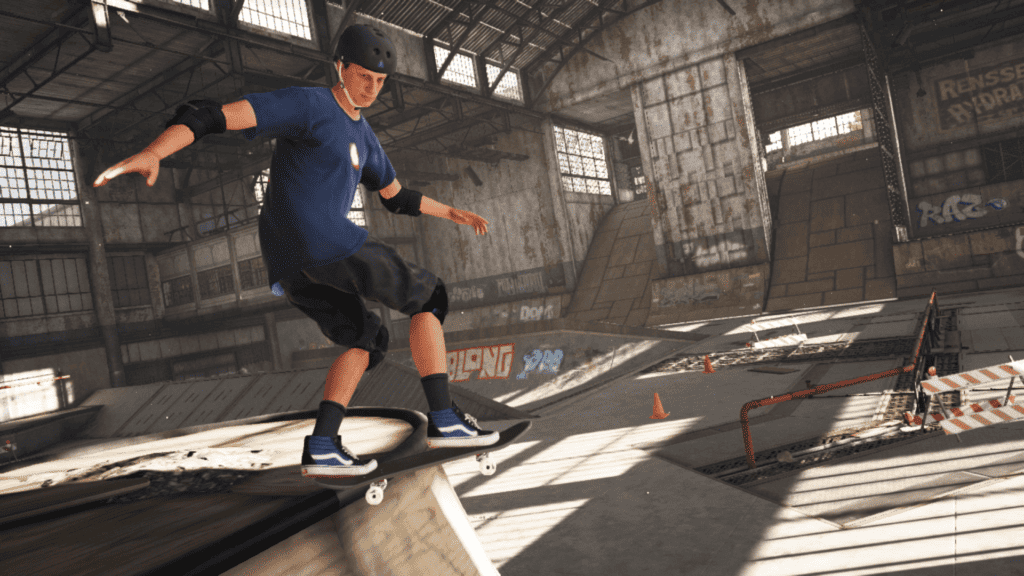 Here is a list of notable skaters playable in the remake:
Tony Hawk: This one has to be obvious. It's his series, after all. Besides acting as the main "protagonist" of the series, Tony Hawk is the face of skating in general. Ask any casual on the street about a professional skater, and I bet you will hear Tony Hawk. He's known for his exceptional skill and groundbreaking trick arsenal. He helped make skating mainstream, and so did this game.
Rodney Mullen: Mullen embodies smooth and fluid skating while representing his brand, Mullen Clothing Company. He performs tricks with precise and controlled movements, avoiding abrupt or noisy actions. If you seek the epitome of technical prowess in skateboarding, Mullen is the skater to play.
Bob Burnquist: A Brazilian-American skateboarder, Burnquist is known for his fearless approach to skateboarding. In addition, he is often seen wearing his iconic helmet and is known for attempting and landing jaw-dropping tricks on massive ramps and structures.
Chad Muska: Muska is all about street culture. He's proud of his heritage and where he's from, and his skateboarding style follows through. While he may not be as technical as other skaters, he's full of style and flavor. You may also see him with his colorful shoes, another trademark.
Elissa Steamer: Elissa Steamer is a trailblazing female skateboarder and one of the first women to gain recognition in the male-dominated industry. Furthermore, she is known for her assertive and aggressive skating style, breaking barriers and inspiring a new generation of female skaters.
Tony Hawk's Pro Skater 1 + 2 Titles in Series
Tony Hawk's Pro Skater (1999)
Tony Hawk's Pro Skater 2 (2000)
Tony Hawk's Pro Skater 3 (2001)
Tony Hawk's Pro Skater 4 (2002)
Tony Hawk's Underground (2003)
Tony Hawk's Underground 2 (2004)
Tony Hawk's American Wasteland (2005)
Tony Hawk's Project 8 (2006)
Tony Hawk's Proving Ground (2007)
Tony Hawk's Pro Skater HD (2012)
Tony Hawk's Pro Skater 5 (2015)
Tony Hawk's Pro Skater 1 + 2 Cheat Codes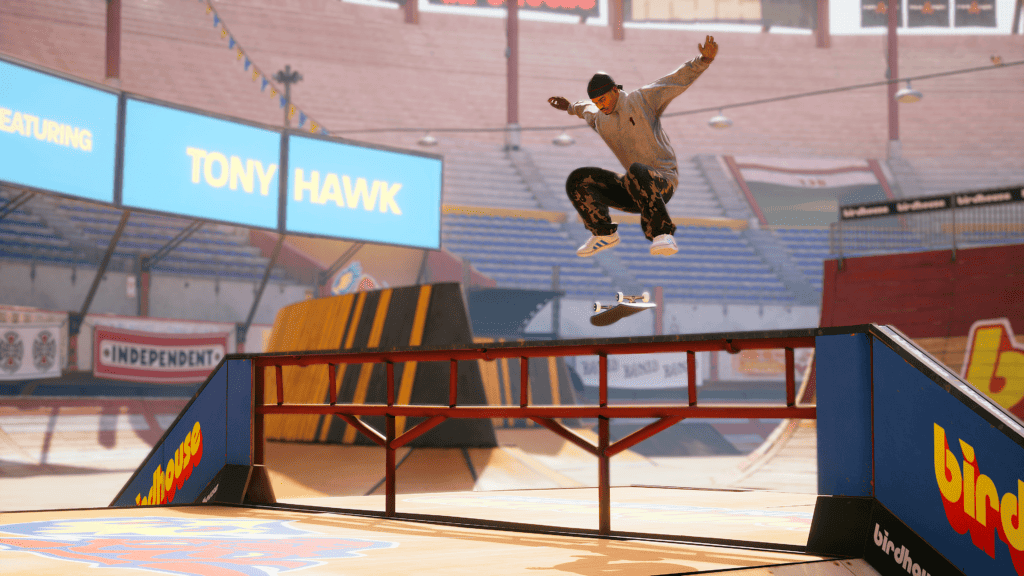 While Tony Hawk's Pro Skater 1 + 2 is a re-release of the original two games, there is no guarantee that Activision updated the game with the original cheats. However, several unlockable and secret characters can still be obtained through gameplay progression. Albeit, based on our research, here are five popular cheat codes and their inputs for the original two games.
Perfect Balance: This cheat code grants the skater perfect balance, allowing them to maintain equilibrium on rails and ledges. It is often entered as "BALANCEISKEY" or "LETSGOSKATE" depending on the game.
Moon Physics: Activating this cheat code increases the gravity-defying capabilities of the skater, resulting in higher jumps and longer hang times. It can be entered as "MOON" or "FLYBOY" in some versions.
Unlock All Levels: This cheat code unlocks all levels and skate parks from the start, allowing players to freely explore and skate in any environment. It is commonly entered as "WATCH_ME_Xplode" or "ROADTRIP" in different games.
Perfect Grind: By entering this cheat code, the skater can perform flawless grinds without the need for balancing or manual adjustments. It is often inputted as "LETSGOTOTHEBEACH" or "RAILS2RAILS."
Unlock Secret Characters: Some games in the Tony Hawk's Pro Skater series featured cheat codes to unlock secret playable characters, such as Spider-Man or Darth Maul. These codes vary depending on the game and platform.
Tony Hawk's Pro Skater 1 + 2 Cheat Code FAQs
Tony Hawk's Pro Skater 1 + 2: Do the Old Cheat Codes Work?
So far, none of the old cheats work in the remake, but Activision added new cheats to the mix. There are a total of four unlockable cheats in the game.
Skater Size: You can switch between Default size, Tiny Skater, and Giant Skater. To unlock this cheat, you'll need to complete 100% of the Tony Hawk's Pro Skater tour.
Stats: Players can adjust their stats seamlessly with this particular cheat. Once this cheat is unlocked, you can move between Default, Expert, and Super stats. This can be opened by completing 100% of Tony Hawk's Pro Skater 2 tour.
Double Base Score: No surprise here, you can double your base score with this cheat code. to unlock this feature, players need to complete 100% of the Tony Hawk's Pro Skater 2 tour.
Graphics: If you want to play on the original graphics or in black and white, the game has a feature only unlocked by completing 100% of the Tony Hawk's Pro Skater 2 tour.
How Do I Unlock Cheats in Tony Hawk Pro Skater PS2?
If you want to unlock all the cheat codes simultaneously, go to the cheats menu in the game's options menu. Type in "backdoor," and you'll unlock every cheat in the game. To toggle the cheats on while playing, pause the game during gameplay and toggle the cheats by pressing the "x" button.
The image featured at the top of this post is ©THPS_SS_XSX_Reveal_Screenshots_Reveal_4.png.