Throughout the years, cartoon shows have made for some fun games. And sadly, some have made for some seriously lame gaming. However, in this top ten, we are going to look at some of the more fun cartoon show-inspired games. Some of them you may know and some you may not. But regardless of whether or not you were aware of the existence of such silliness in gaming, we are going to leave you (hopefully) wanting to give some of these games a go. The nominees are…
Ed, Edd N Eddy: The Mis-Edventures (GameCube, PS2)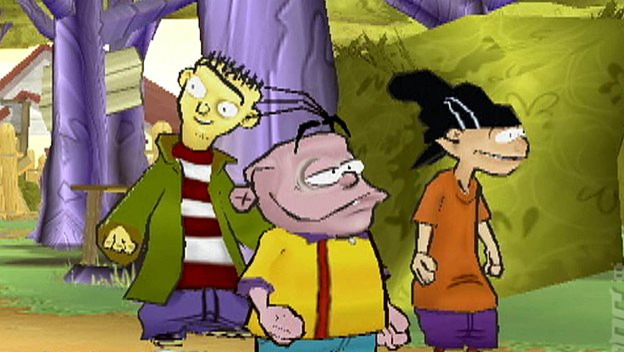 This cartoon show was not only pretty dang funny, but it spawned a pretty fun game as well. This misadventure features all three Eds trying to complete a series of stories that range from surmounting obstacles to make snow cones to sell, all the way to eating jaw breakers covered in foot powder and trying to avoid your friends with your green face. This game also offers some cool gameplay aspects such as the tag-team system of using each of the Ed's attributes to further the story. The game also features the ability to combine the talents all three Eds into things like the Tower of Eddy and the Trampol-Edd.
The Fairly OddParents: Shadow Showdown (PS2, Gamecube)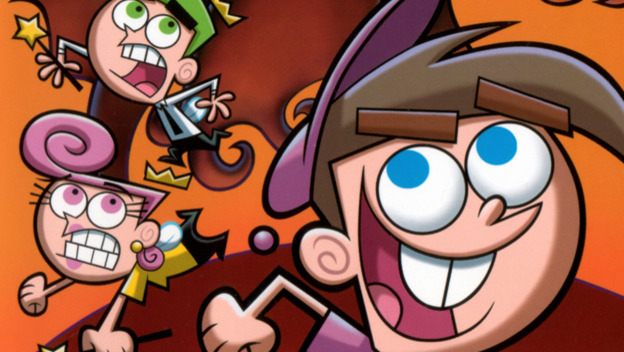 Deep down, what kid has not ever wished to have someone to grant their wishes and let them do whatever they imagine? Well, Timmy Turner gets to do just that with the aid of Cosmo and Wanda, his fairly godparents, and in this adventure, he needs their help to find and bring back the Royal Jewel to restore all fairy magic…all in time to wish your TV to work, so you can see the season finale of your favorite show, Crash Nebula. Whew, that's a mouthful. Anyway, You get to use jet packs, freeze rays, and gamma suits to take on a horde of baddies. What more could you wish for, really?
Looney Tunes: Acme Arsenal (XB360, Wii, PS2)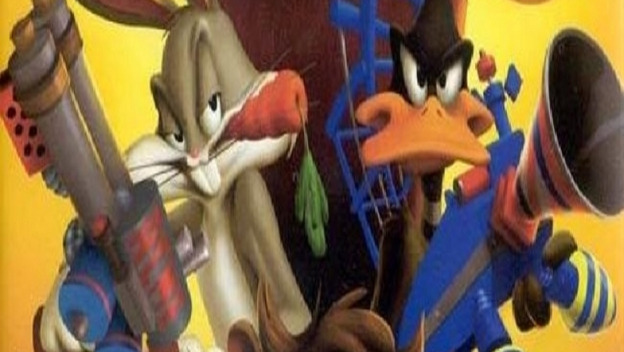 This game has all of my favorite Looney Tunes characters in it, and they do what they do best: wreck everything. Marvin the Martian and Bugs Bunny rocket into the past using a time machine to stop Dr. Frankenbeans from destroying the Looney Tunes characters in the past. If the tunes die in the past, they won't exist in the future. You get to use characters like Foghorn Leghorn, Bugs and Daffy, The Tasmanian Devil, and even Wile E. Coyote. You can outfit them in different costumes and equip them with all sorts of crazy weapons to defeat Dr. Frankenbeans in this third-person adventure.
The Simpsons Game (PS3, XB360, Wii)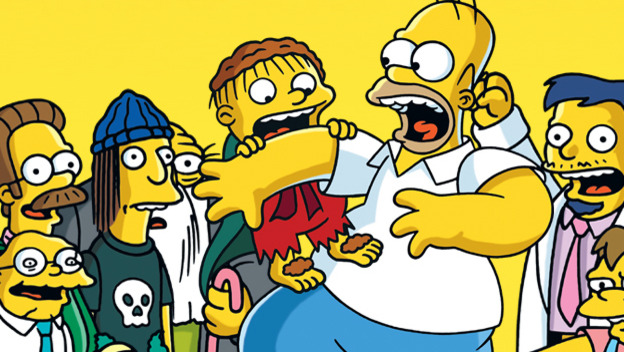 This game is every bit as ridiculous as the show, which is what makes it so fun. The Simpson family learns that they are part of a video game and that they have to save their 8-bit predecessors from destruction. They are given super powers to deal with the situation. For example, Bart has the ability to become Bartman and use hordes of flying bats and his slingshot to defeat enemies. Homer can stun enemies using a giant burp, and Marge can influence the minds of NPCs and make them do things like clear obstacles and break down walls. All of this culminates with the Simpsons battling their own creator, Matt Groening.
Codename: Kids Next Door — Operation: V.I.D.E.O.G.A.M.E. (GameCube, PS2, Xbox)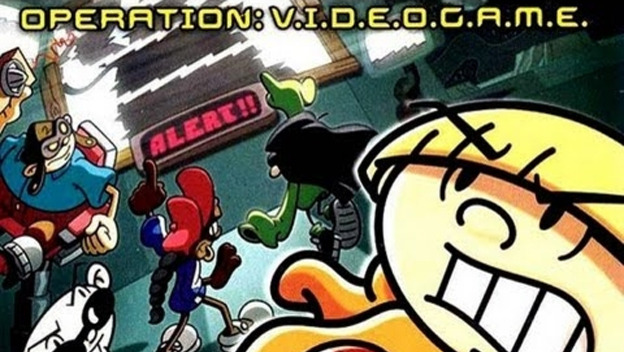 This game, based on the Cartoon Network show of the same name, is just plain fun. It gives you control of the various members of the Sector V team as they battle evildoers that escape their icy prison with the help of an enigmatic character named Father. The kids will use everything at their disposal to defeat enemies like Common Cold, Snot Bomber, and Stickybeard. My favorite boss battle is with the Toiletnator. In it, Numbuh 4 has beaten all his henchmen and now challenges the Toiletnator to a race to the toilet in Numbuh 4's room. Then there's a huge battle with all the bad guys joined together and… well, it's just fun.
SpongeBob SquarePants: Creature from the Krusty Krab (PS2, GameCube, Wii)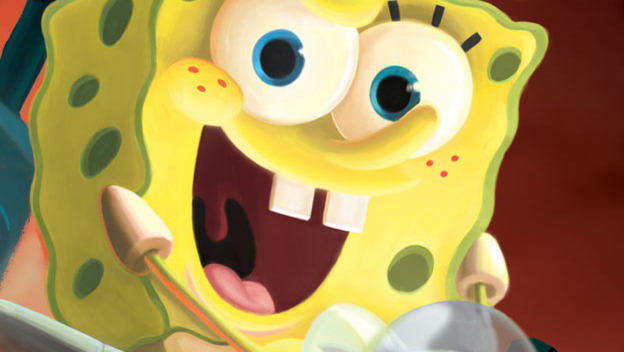 I am not going to lie to you: I love some SpongeBob. This game is quite a bit of fun, for sure. But honestly, my favorite part of this game is being able to play as Plankton. He is one of my favorite villains of all time. The game takes the characters through nine of their wackiest dreams. You will fly, rampage, race, and run your way through these zany adventures that take place in the sleeping minds of some of the silliest characters on television. My favorite spot of gameplay, though, is attacking a giant Godzilla-like Plankton with SpongeBob and his airplane.
Ghostbusters: The Video Game (PS3, XB360, Wii)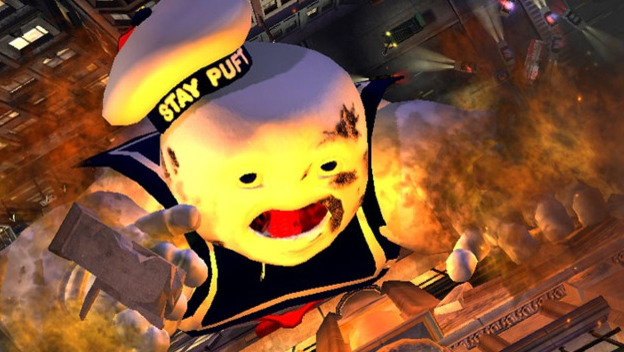 This game is nearly a dream come true. You get to play as the new guy who is trying to become the next member of the Ghostbusters team. This game takes place two years after the events of Ghostbusters II . The game offers tons of throwbacks to the original films and even has the original cast reprising their roles as you proton beam and trap your way through New York. This time, you use switchable view modes (1st to 3rd person) and a bevy of gadgets to beat hordes of ghostly baddies and even fight the Stay Puft Marshmallow Man. All of this culminates in a battle with Shandor himself–in Destructor form.
The Grim Adventures of Billy & Mandy (Wii, PS2, GameCube, GBA)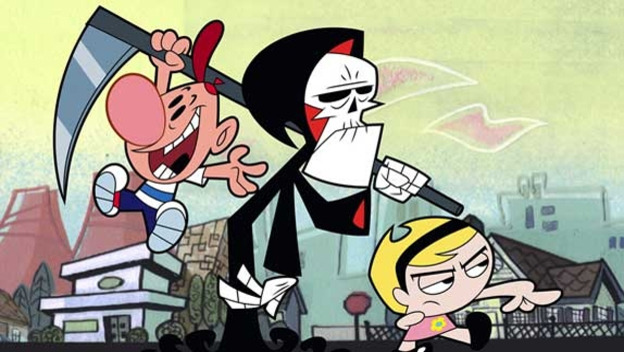 Someone lets Grim's Mojo Balls loose in Endsville. This cataclysmic event throws normal people into fits of rage, and they start fighting amongst each other. So Billy, Mandy, Grim, and Irwin set out to stop the people of Endsville from killing each other and to get Grim's Mojo Balls back. Sounds ridiculous, right? Well, it is. You make your way through the pumpkin patch, the underworld, and eventually into Billy's backyard, where you find a trail of chicken feathers that lead to you finding out that Billy was the one who let Moe and Joe (the Mojo Balls) go free. So naturally, Mandy beats the crap out of him and the people of Endsville are saved.
Phineas & Ferb: Across the 2nd Dimension (PS3, XB360, Wii, DS)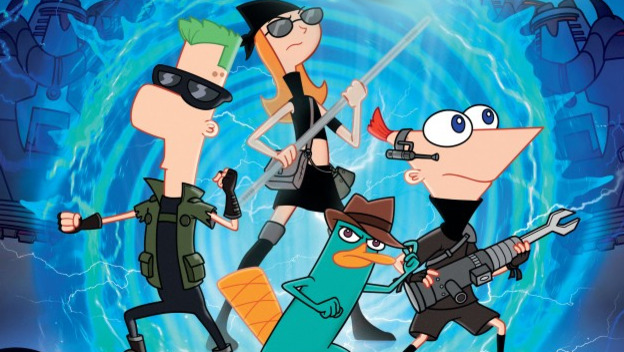 Released in conjunction with the film of the same name, Phineas and Ferb: Across the 2nd Dimension is a gadgets- and gumption-filled romp through the twisted tale of how Dr. Doofenshmirtz actually beats Perry the Platypus and enslaves the world…in an alternate reality. The crew gets inadvertently zapped into the second dimension and have to find a way out. They enlist the help of an alternate Candice (who is actually kind of awesome) as well as the real dimension's Dr. Doofenschmirtz to escape the evil Doofenschmirtz's Norm-Bots and a giant Perry the Platyborg.
Epic Mickey (Wii)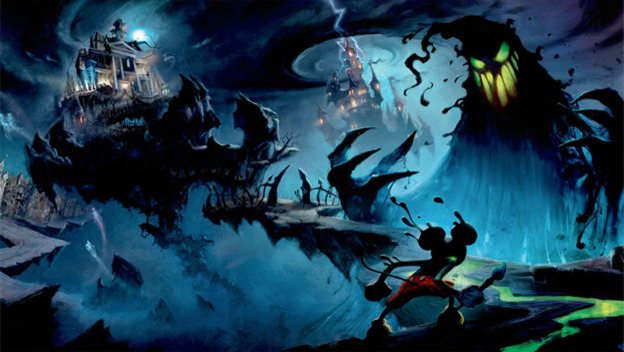 Mickey Mouse is one of the original cartoon characters that wowed the world. This little mouse has had adventures of all kinds and through all sorts of worlds. He has driven boats, cars, and planes, and he's even used magic. He has been through so much and always manages to maintain his cheery demeanor. Well, things are not much different for Mickey in this game. The major difference here is that you don't have to live a lifetime to see all the adventures Mickey has had. It starts in the "Sorcerer's Apprentice" scene of Fantasia and continues through a series of events and an appearance by Oswald the Lucky Rabbit–one of Disney's earliest characters. Mickey undertakes a ton of awesome adventures to try and undo his clumsy mistake of unleashing the Shadow Blot into the cartoon wasteland of Yen Sid.