Over the years, there have been hundreds of Final Fantasy characters introduced to gamers worldwide. They have fought their way through epic battles and have called upon some of the most awesome forces in gaming to complete their tasks. That being said, everyone has a favorite character. Maybe they have more than a few favorites. But everyone who has ever played a Final Fantasy game can think of at least one character that they like. So what we decided to do was put together a short list of our favorite characters from the Final Fantasy series. Some are good, and some are bad. And some of them just are. But love them or hate them, these are our favorites.
Garland/Chaos (FFI)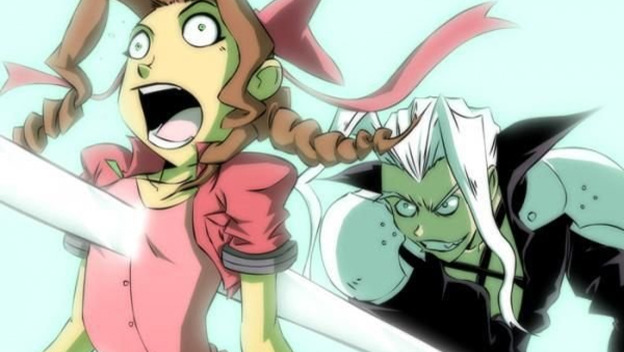 He is the first of what would become a long line of really tough boss characters to fight in the Final Fantasy legacy. He forges an unholy alliance with the Four Fiends and begins a loop lasting two thousand years that makes him nearly immortal. He also transforms into Chaos, the ultimate evil boss. With big wings and a host of tough attacks, he was the first guy in the series to really drive us nuts. Though this boss may not have had the graphical intensity of the bosses and mega-bosses that would follow, the fact that he gave us so much trouble in such an early title is seriously mind-boggling and the reason that he receives the tenth spot on this list.
Black Knight (FF: Crystal Chronicles)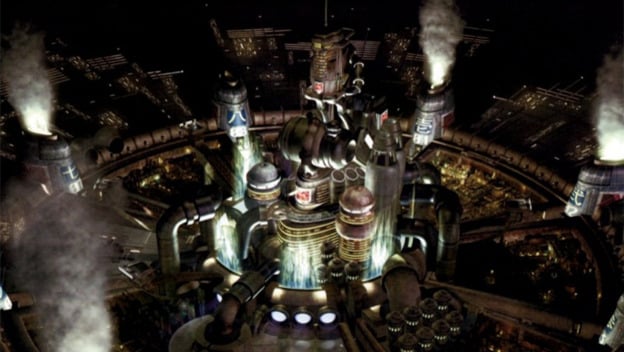 A Lilty warrior trying to get back the memories of his lost family. He travels the world, mad with confusion, fighting against "imaginary" monsters. It's said that he has the strength of 20 Lilty warriors, and he battles in a frenzied style; at one point, he is hired by a priest named Hurdy to investigate a swamp that might have clues involving his missing memories. When you finally get to meet him, he is in the midst of finding the answer to his inner demons. But then another, younger Lilty kills him to avenge his father's death. The real tragedy is that the Lilty that kills him ends up being his own son.
Bartz Klauser (FFV)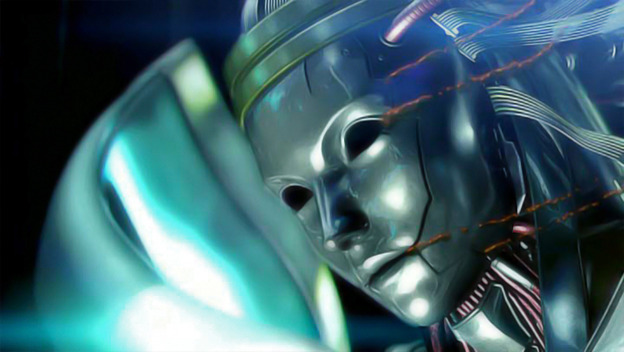 Hailing from the town of Lix, Bartz is the son of Dorgann and Stella Klauser. Dorgann, his father, was a Warrior of the Dawn and an adept fighter. Bartz has been chosen to become one of the four Crystal Warriors. He comes off as an easy-going kind of guy. He is able to laugh off a lot of situations, but he has an intense fear of heights. It's just one of his varied flaws. One of his other flaws is that he also suffers from the unfortunate condition of falling for nearly any female character that he meets. But Bartz is an endearing character who makes us laugh more than once, and he helps keep some intense parts of FFV from becoming too dark.
Ellone (FFVIII)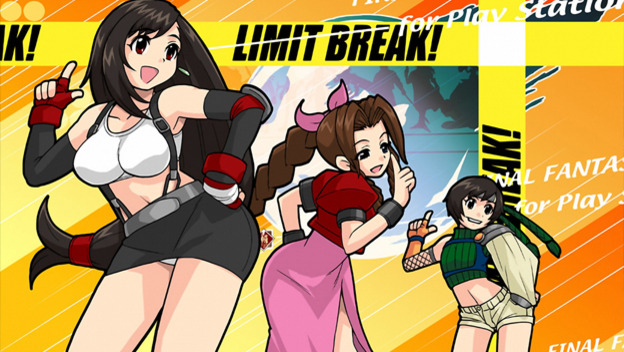 Her parents were killed in an Esthar attack, and she was adopted and raised by two people named Raine and Laguna. She started off as the cutest little girl, but as she carries on throughout the story, she becomes a beautiful young woman. She possesses the unique ability to send someone's mind back in time, which is the reason that Laguna and Squall became so closely connected. She is the consummate damsel in distress and finds herself continually getting captured and rescued because of her abilities. Ellone also eventually ended up in the Kramers' orphanage (the founders of Garden and SeeD). And because she was the oldest girl there, everyone looked up to her and called her "Sis."
Bahamut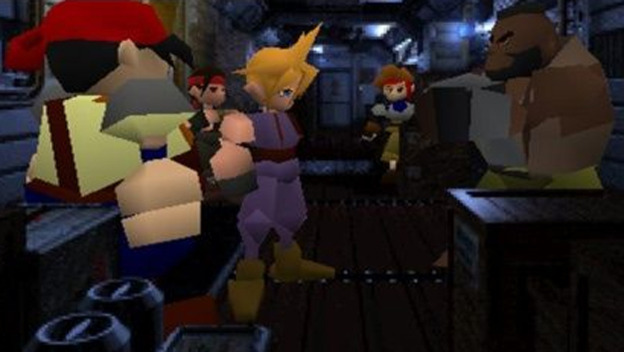 This powerful Aeon has shown up in a lot of the Final Fantasy titles. Often, he is a boss battle of the highest caliber, other times he is a beast to be feared and revered. But he is most notable for being a powerful additional character that you can call from the heavens to rocket towards you and smite your enemies with insanely powerful attacks. Most of the time, you have to be tested and found worthy to wield this awesome power. This test usually comes in the form of having to best him in battle before he will allow you control over his assets.
Balthier (FFXII)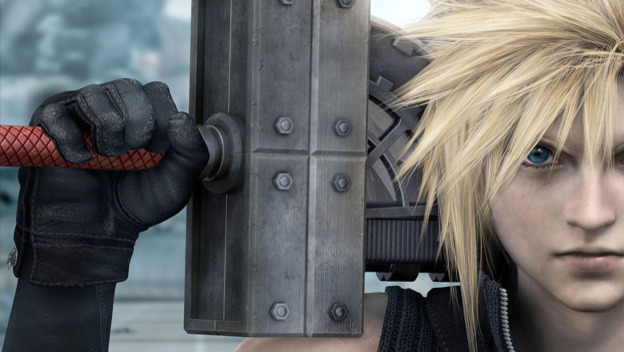 A sky pirate and gentleman's criminal, Balthier (along with his beautiful sidekick Fran) becomes a part of your crew and is always there when you need him. He is a powerful warrior with awesome ranged attacks using his guns. He is the son of Dr. Cid and was at one time a judge. But his tragic past remains a real mystery throughout the game, and he never really reveals what drives him. He is a bit of an ass as well. He demands Ashe's wedding ring as payment for his services and would just as soon hunt for treasure than charge into the fray to get killed.
Cloud Strife (FFVII)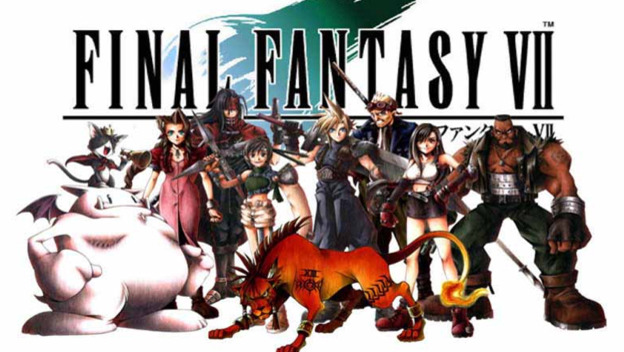 He is definitely the hero's hero. He is wholly dedicated to his cause. He starts out as a loner, but as you progress through his story, he starts to open up. He carries a heavy torch for Aerith but is guarded about his feelings. He is completely obsessed with killing Sephiroth. The funny part about this is that Sephiroth himself is the one creating this destructive urge within Cloud–all so he would come to the Jenova Reunion. He has a host of huge swords at his disposal, one of which–his Buster Sword–first belonged to Angeal and then Zack before it came to him. His prowess in combat and his deep character development put Cloud near the top of this list.
Auron (FFX)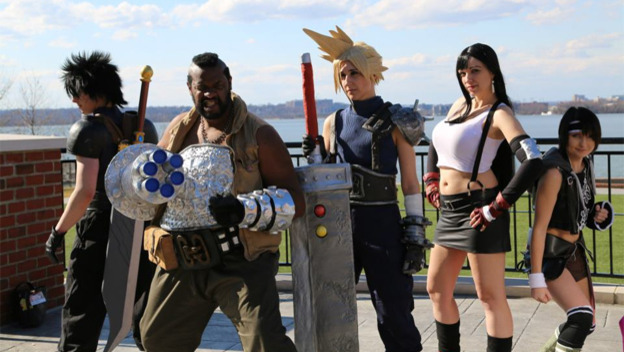 Auron is one of our favorite characters in the Final Fantasy series. He was a summoner's guardian twice. His first time was as a young and high-spirited guardian to Lord Braska. During this task, he served Lord Braska with Jecht, a blitz-ball phenom and all-around smartass, before being killed while facing Yunalesca. His spirit was not sent to the Farplane, but rather, he remained in the world so he could fulfill a promise made to Jecht that he would protect his son, Tidus. So the unsent Auron parties up with Braska's daughter, Yuna. Jecht, as Sin, brings Tidus to Yuna and Auron and they begin Yuna's pilgrimage as a summoner. You build a party of awesome characters, but Auron is always the strong and insightful one. He is ronin in the truest sense of the word. He drinks sake and carries his sword arm in his coat as a sign that he is a warrior with no master.
Vincent Valentine (FFVII)
Vincent is both enigmatic and awesome. He was a Turk who helped some doctors with their experiments. He harbored a love for a woman named Lucrecia, but sadly she loved another–Hojo. When Vincent found out that Hojo was going to take Lucrecia's baby for an experiment involving Jenova cells, he confronted Hojo. He lost the confrontation and was doomed to become undead. But he's not stopped so easily. Even though he is a wholly quiet guy throughout the game, this Turk-turned-badass is just a great character to have around.
Cid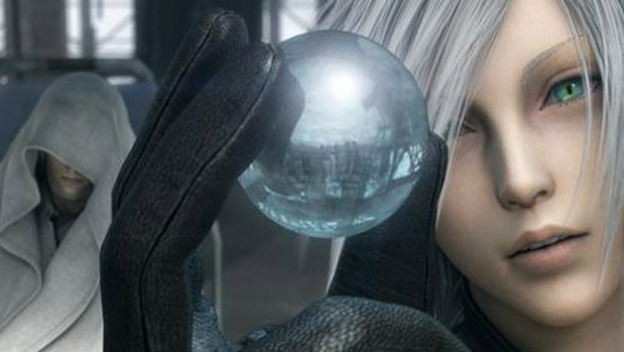 This guy is everywhere! Appearing in nearly every title that has ever been made in the Final Fantasy series, Cid has played an often pivotal role to the main characters' survival. He has appeared as everything–from a military-school headmaster, to a would-be astronaut, to an airship pirate, and everything in between. But no matter where he shows up and what job he is doing at that time, the character Cid (or Sid) is always steeped in the action. He is most often a support character for the heroes of the tale, but once in a while, you will see him as a threat to their survival–even if it is an indirect one. Cid is always there, working in the background, to progress your Final Fantasy adventure to the next level of play.