It's pretty cool to be a fighting game fan in 2018. There was a bit of a rough period there for a bit, when Capcom was riding the Street Fighter IV wave and making bad decisions, but now that we're in a period of economic recovery, smaller and mid-size Japanese publishers are firing on all cylinders and fighting games are booming again. Even on our side of the world, games like Mortal Kombat are flying high too. In fact, we're on the cusp of a new Mortal Kombat , Soulcalibur , and even Dead or Alive . Now feels like a good time to talk about our favorite fighitng games, in celebratory fashion. I'm not gonna go too hard into obscurity (although shout out to the Melty Blood crowd), but please enjoy this list of great fighters.
Capcom Vs.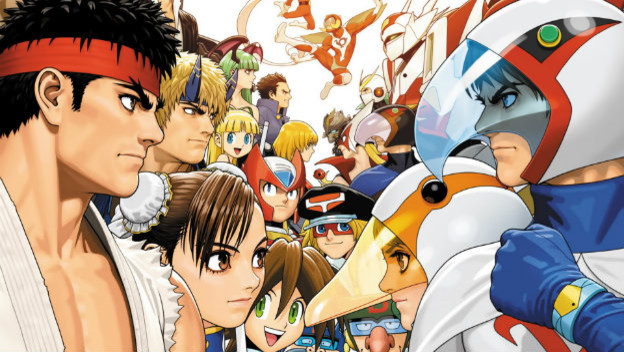 Yes, this entry is a catch-all for one of the most prolific uses of the "crossover" concept in perhaps all of entertainment media. Capcom has crafted its image into a true brand like few others in the industry, to the point that "Capcom" has its own sense of personality and identity. And that lends itself so well to mashups with other IP, including SNK, Tatsunoko, and of course Marvel. Shame about Marvel vs. Capcom: Infinite , but you can't hit a home run with every swing.
Dragon Ball FighterZ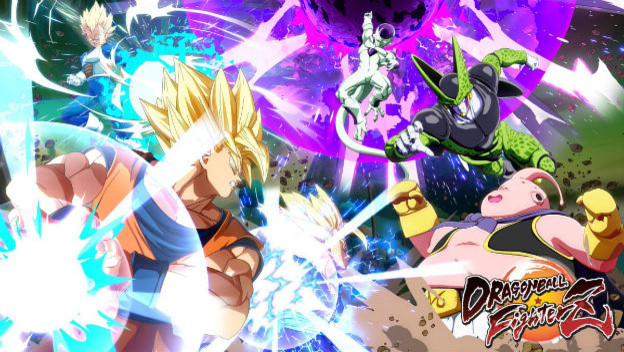 Dragon Ball FighterZ isn't a series per se, but I sure hope it turns into one as time passes. Dragon Ball fighting games are a dime a dozen, but this one's uh, like, a dollar or something. It's good! It's "more EVO signups than Street Fighter " good! Arc System Works unearthed a goldmine with its new visual engine, and its Unreal 4 debut after Guilty Gear Xrd being a Dragon Ball game that looks exactly like the source material is a flashpoint moment that will never be forgotten.
Guilty Gear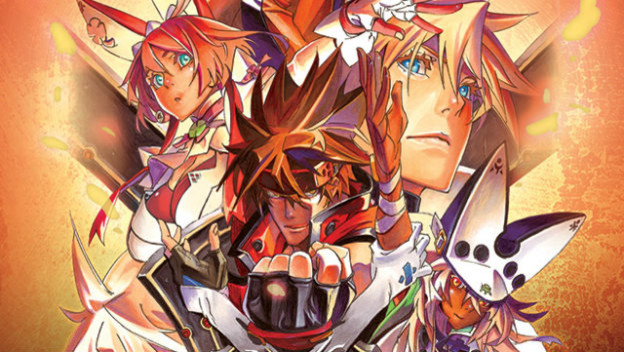 Guilty Gear is the evolutionary origin point of what we refer to today as the "anime fighter." It's a specific kind of fighting game that exists paralell to other fighters. As most games seek out accessibility, anime fighters often embrace complexity, and the fans wear it as a badge of honor. Arc System Works has played with trying to have its cake and eat it too lately, to general success to boot. Either way, the heavy metal anime stylings of this series has endured, even through the massive fighting game drought.
The King of Fighters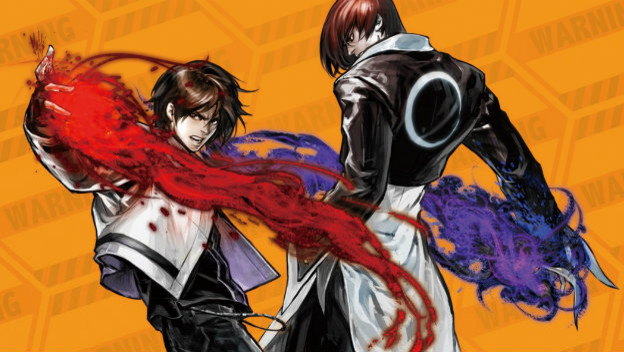 It's easy to forget, but The King of Fighters is a crossover series of its own, but one that has grown into its own beast, independant of the individual bits and pieces holding it together. The roster gets weird too, incorporating the likes of Ikari Warriors and Metal Slug alongside the traditional fighters from Fatal Furty and the like. Of course, it has grown into its own mythology as well, with plenty of original characters and almost Kingdom Hearts level melodrama.
Mortal Kombat (and Injustice)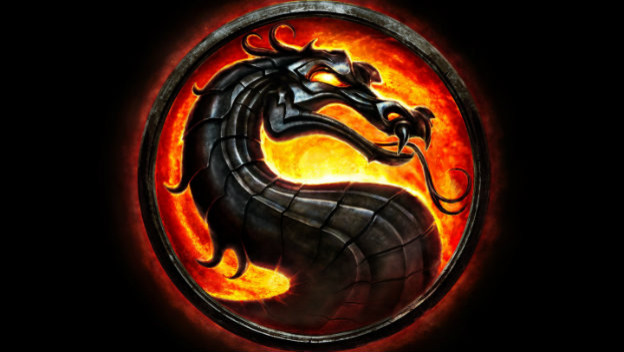 NetherRealm built its reputation on blood and guts, and it rode a wave of controversy to stacks and piles of money. Controversy waned as the rest of the world caught up, and being attached to the sinking Midway ship didn't help. But Mortal Kombat came back and has been riding high ever since as a "real" fighting series. Injustice boosted the brand even higher and helped use the renewed interest in superheroes across the world as a way to try new mechanics that transfer back and forth between the two.
Power Stone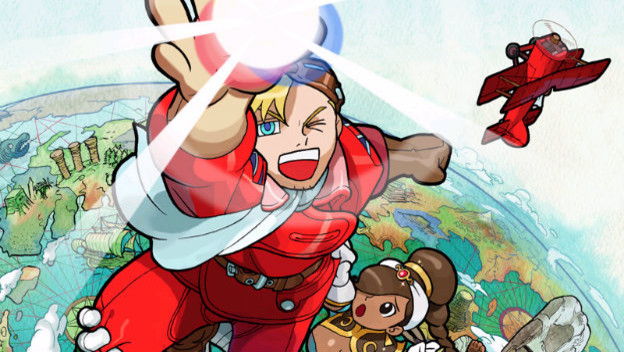 Here's one that isn't alive today, but made an impact regardless. Power Stone is a 3D fighter like few others, with full 3D movement and large levels full of obstacles and special items. It's almost like a 3D precursor to the likes of Super Smash Bros . Ultimately, we're looking at more of a cult success here, due to the whole Dreamcast thing. Please do, if you haven't played Power Stone, check out the PSP collection (playable on the Vita).
Soulcalibur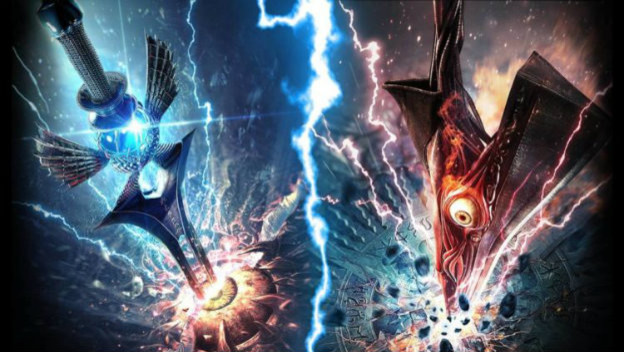 Soulcalibur is back! After a bit of an absence following a failed experiment in Soulcalibur V , the series is coming back with what appears to be a soft reboot in Soulcalibur VI . Starting as Soul Edge in arcades, this series made a name for itself aside its 3D peers by focusing on weapons-based combat, rather than hand-to-hand and fireballs. Others have tried and failed to compete, but Soulcalibur has managed to endure across generations.
Tekken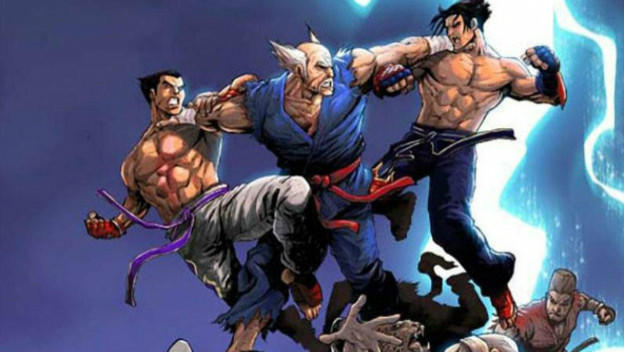 Speaking of enduring, Bandai Namco's other fighter, Tekken , has almost cockroach-like endurance. This series has survived everything, and done nearly as well as its more prolific competition. This is especially true in Japan, where fighting games have always thrived, and Tekken is treated with even more reverence. Tekken 's whole deal is juggling and combo-based inputs that separate each limb into its own button. It's complex, but super rewarding, as mastering the game is almost like learning to play an instrument.
Super Smash Bros.
Super Smash Bros. is barely considered a fighter by some and treated like the most serious, life or death video game combat by others. It's super divisive in that way, but as a mass market video game experience, there's nothing else like it. Nintendo is owner of some of the world's most powerful IP, and this series is the most pure evidence of that. People literally scream at the top of their lungs when new characters are revealed, and that's all due to that special Nintendo magic powering these games in every aspect, from roster to unlockable goodies.
Street Fighter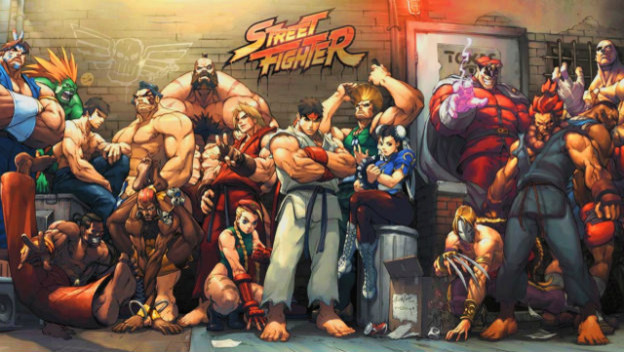 Yeah, it's the big boy. Street Fighter is a cultural phenomenon, one that will always withstand the test of time, no matter what entry you sit down in front of. Ok, the first game is an exception. but still, Street Fighter didn't just popularize fighting games, it wrote the book on them. Then, it wrote the sequels, and now it steers the whole publishing company. You can't go wrong with any Street Fighter game, even if the real hardcore folks have a specific one they want to tell you is garbage. That's just the passion talking.