After several years of juggling the license and production efforts and several months of skepticism, Castlevania has launched on Netflix as a four episode animated show. Since it debuted, the buzz has been alight and fans seem nothing but thrilled about how things turned out. Of course, a second season was quickly greenlit with twice the number of episodes. So now, after thinking about how great it is that people care about a video game adaptation, I have to wonder what other classic, 8 and 16-bit era games would make for great Netflix-style shows? Join us on this journey of another top ten list looking at cool retro games.
Bionic Commando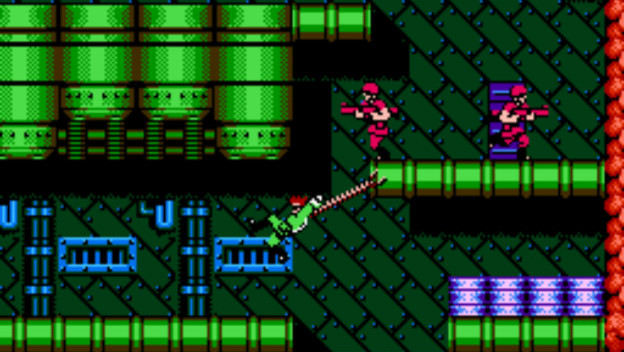 Capcom seems to continually insist that we care about Bionic Commando . The bizarre game didn't do well, mostly because it was weird and part of a long trend of Capcom shooting itself in the foot during the last generation. But on the other hand, Bionic Commando Rearmed was a pretty solid hit, and Spencer himself has become a beloved part of the Marvel vs Capcom series. So let's take the concept and run with it. Netflix is the perfect place for odd genre shows, and Bionic Commando could be a good fit.
Contra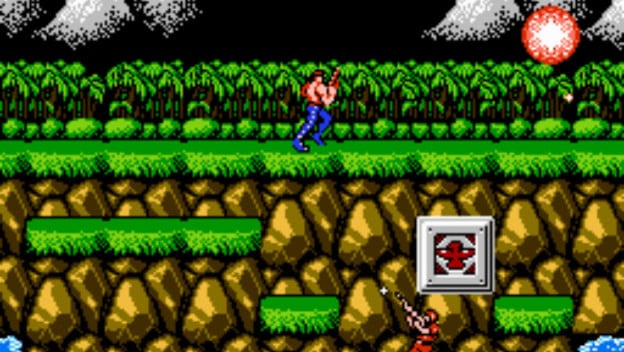 Contra , another Konami classic from the same era of Castlevania , could make a great show if the creators focused on the 80's camp. Contra was inspired by the likes of Sylvester Stallone shooter flicks smashed together with weird stuff like Alien . This would be a tough one, as there may not be enough material for a show, but there's enough sequels and crazy, set piece boss fights that as long as the tone is nailed down, it could totally work.
Ecco the Dolphin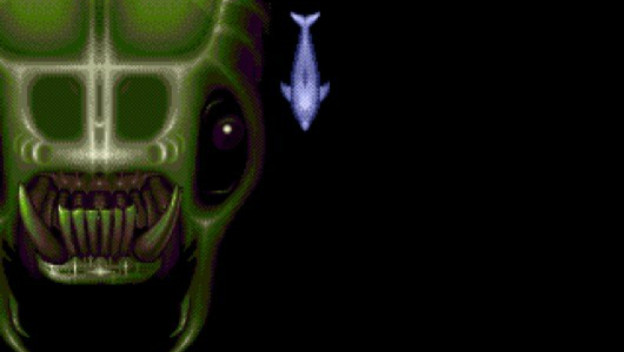 Okay seriously, Ecco the Dolphin would be perfect for the kind of high-concept, experimental genre shenanigans the Netflix showrunners go ham for. The original game was surreal and full of little bits and pieces of intrigue, mystery and absurdity. Perhaps something like a short movie or one-off would be more appropriate than a multi-episode show, but the ceiling of creativity does not exist with a property like Ecco the Dolphin .
Final Fight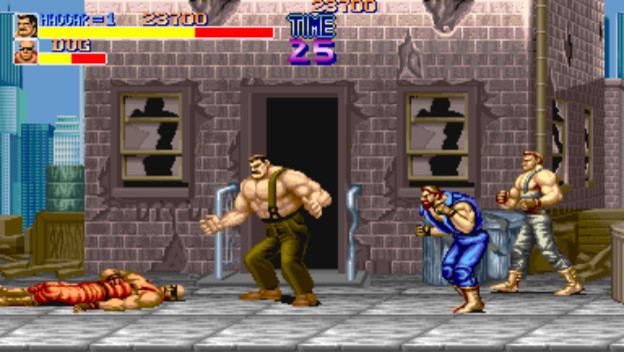 Final Fight has a ton of cheesy, anime-style material to draw from. Several sequels, a colorful cast of characters, and a canon tie to the Street Fighter series means companies like Udon have had tons of fun already with the Final Fight universe. Now imagine that Netflix money and no holds barred attitude that comes with a show under this particular umbrella. Now imagine an episode based on Saturday Night Slam Masters . Yeah.
F-Zero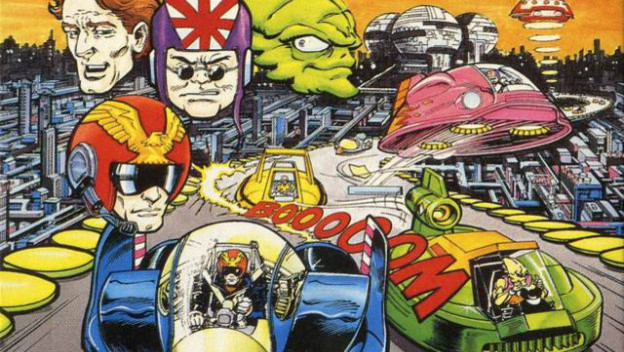 F-Zero already had an anime, but it was tied in with those weird Game Boy Advance games and had this very "anime is designed to sell merchandise" kind of thing going on with it. I'm picturing the Netflix F-Zero as having more in common with stuff like Redline , a big, bold, and brash sci-fi greaser joint all about huge, loud cars and larger than life personalities behind the wheels. Gimme.
Ghosts 'N Goblins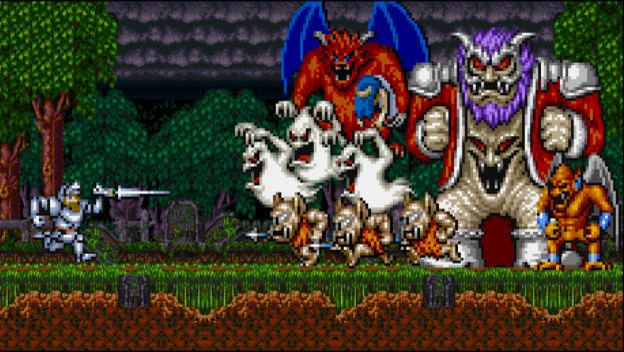 There's a lot of Capcom joints on this list, and for good reason. Once Capcom really came into its own on the Nintendo, you knew when a game was from Capcom because of how much personality and color oozed from the publisher's library. Ghouls 'N Ghosts would be a great foil to Castlevania , something with similar subject matter, but a tone on the far opposite of the spectrum. Arthur, with his fragile armor and cartoony character design, would be a perfect comedic lead for something more Evil Dead in tone than Vampire Hunter D .
Gradius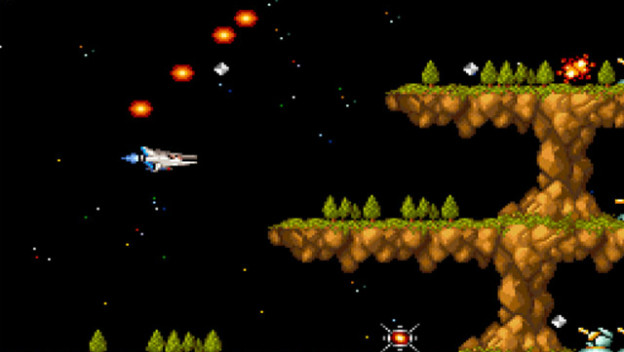 Gradius is so iconic that its main ship, Vic Viper, has almost become a character of its own over time. Hell, Vic Viper showed up recently as a new character in Super Bomberman R alongside other classic Konami cameos. This could totally be a fun sci-fi action show, almost in the vein of the also well-recieved Netflix take on Voltron . Base the show around Vic Viper and its modular abilities, give more personality to the series' enemy alien fleets, and go nuts!
Mega Man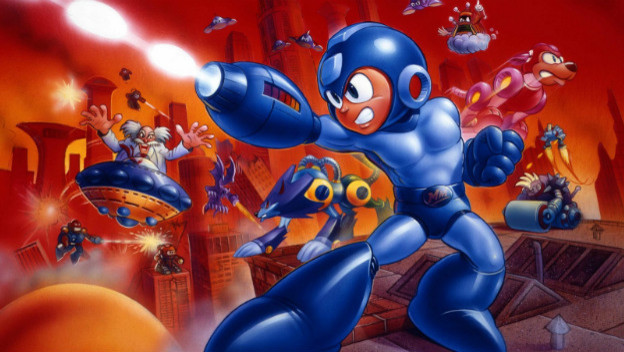 Sure, there's a new Mega Man cartoon in the works, but it's going to show up at Cartoon Network and be super geared towards kids. There's nothing wrong with that of course, but Mega Man is one of the most anime-ass properties in video games that isn't based on an anime. The series has a million characters and all kinds of goofy lore based around those characters, leading all the way up to Mega Man X and its own set of complications and cheesy nonsense. It's a goldmine for a more serious take on Netflix.
Metroid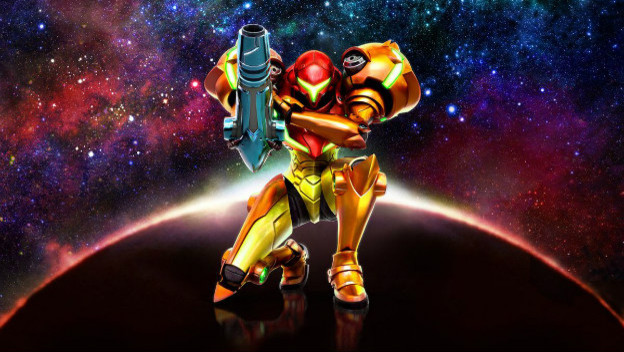 I'm cheating a little with this one, because Castlevania producer Adi Shankar recently said in an interview that Metroid is something he'd love to tackle. Of course, Nintendo is super protective of its intellectual properties, so it's definitely a pipe dream. That said, Metroid is one of the rare games on this list that effectively takes itself seriously. That means a lot in the world of video games. Metroid is a great fit for a serial adaptation, what with the progression-based narrative.
Ninja Gaiden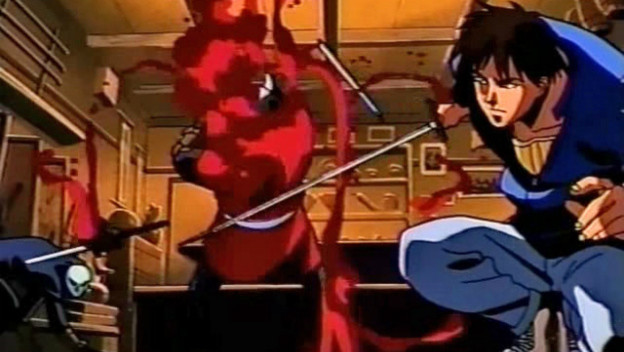 When I first started thinking about this list, the thing that immediately came to mind was the old anime OVA based on Ninja Gaiden . Well before the crazy revival that put Team Ninja on the map, Ninja Gaiden was one of the best action patformer series on the NES, right up there next to Castlevania . With all the crazy powers, ridiculous bosses, demon shenanigans, and inherent violence of the series and subject matter, Ninja Gaiden is probably the actual best property for a Netflix venture in the same vein as Castlevania .