Kim Kardashian knows how to make a headline . Recently she caused an internet meltdown by posting a nude selfie showing off her post-pregnancy bod, just in case, you know, anyone was worried that her boobs had shriveled up and withered away. Over the years we've encountered more than a few video game chicks (and bros) who can totally keep up with the Kardashian. Here are a few nude scenes from games that shocked gamers around the world.
Orchid From Killer Instinct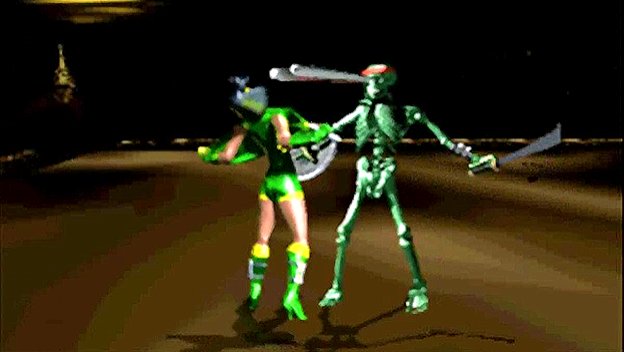 Killer Instinct was probably my favorite fighting game on SNES as a kid. I remember feeling like I had gotten away with something really sinister by sneaking this one under my parents' noses. It felt so adult and forbidden: the cartridge was black, there was blood, the soundtrack was dark and groovy, and one of the finishing moves had Orchid, the hottest chick in the game (because she's the only chick in the game), flash her opponent who would then die of shock. I don't know what's going on under that shirt of hers, but it looks… pointy.
Naughty Dog Lady From Rings of Power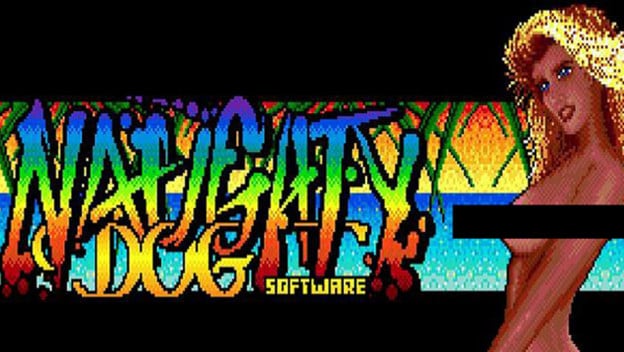 Rings of Power is a Genesis game that we remember for all of the wrong reasons. The game itself was a standard, sprite-filled, top-down, isometric RPG with terrible controls. It was also crushingly difficult due to the size of the map, which you were required to explore in-full without the aid of any markings or indicators. But that's not what we remember; what we remember is the blond lady that hung out by the Naughty Dog logo in the intro. If you were a cool kid, you knew about a special code that required input from both controllers. If you did it correctly, the game would reset and this time the Naughty Dog logo would feature the same 16-bit beauty topless. So risque.
Trevor From GTA V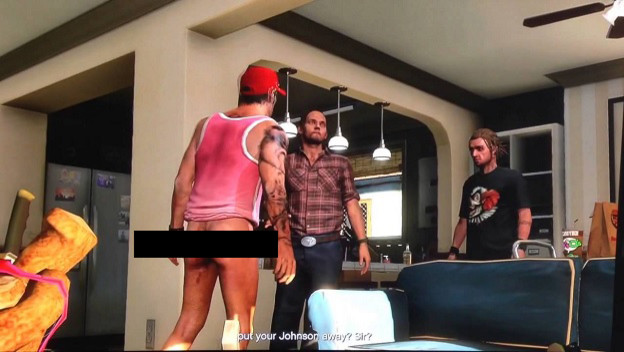 I bet when I mention Grand Theft Auto and video game nudity worthy of an internet-meltdown you assume I'm going to bring up the "hot coffee" fiasco from GTA San Andreas. You would be wrong. Today we're talking about Grand Theft Auto V's Trevor: that backwards, loud-mouthed, no-manners redneck. Trevor has no filter – he doesn't think before he speaks, and obviously doesn't think before he acts. Many of you were shocked when confronted with his ding-dong, which he whips out without warning during a certain scene to prove a point. Full frontal male nudity is rare in movies and television, and it's even rarer in video games. Leave it to GTA to push the envelope.
Citra From Far Cry 3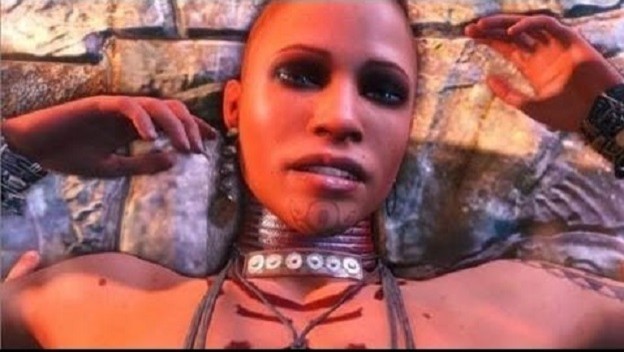 Far Cry 3 has one of the most notorious and twisted endings in any game, and it revolves around tribal hottie Citra. Everybody wants to be with Citra, and Citra only has eyes for you – well, she really just wants your seed. Should you decide to give her what she wants, you'll have to cut the throat of another female acquaintance, Liza, who apparently means nothing to you anymore. After doing so you'll be treated to a pretty graphic love-making scene with Citra. Eventually she'll end up on top of you and right after the protagonist, er, relieves himself, Citra raises a ceremonial knife and plunges it into his chest. What a trick.
Yennefer From The Witcher 3: Wild Hunt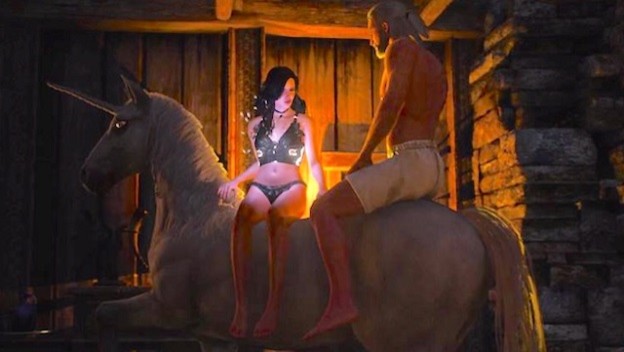 So maybe nudity in The Witcher games isn't new or shocking, but I'll bet none of you expected to have sex while on top of a unicorn in The Witcher 3: Wild Hunt . Yennefer is a kinky broad, and she just won't get rid of that unicorn. Geralt isn't a big fan, but that doesn't stop him from getting it on atop this majestic, stuffed beast. For a few days this scene dominated headlines, and it even made it onto Conan's "Clueless Gamer" segment (which turned out to be hilarious). As far as unexpected nudity in video games goes, I don't think it gets any more unexpected than a unicorn love-making scene. Don't Google that, by the way.