If there's anything I've loved, it's pirates. Well, pirates and vampires, because I was one of those girls. Still am really, but that's a tale for another time. Right now we're talking about pirates. It's one of the seemingly most underused groups in the video game industry. But there are two big titles coming up that everyone can't stop talking about. Skull & Bones was announced at E3 2017 and will be releasing on PlayStation 4, Xbox One, and PC some time in 2018. Then there is Sea of Thieves, the Rare game that we've all known about for a while. This is supposed to release some time in 2018 as well. We could spend all our time crying in the closet while we wait for these games, or we could celebrate by playing other pirate games.
Here are seven pirate games that you should definitely check out.
Plundered Hearts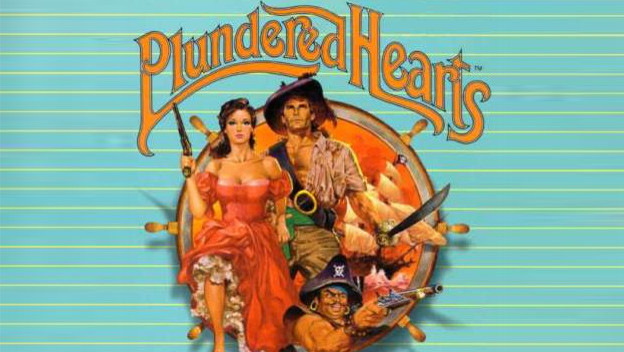 I always like to include something that's fairly unknown in these lists, and I feel I may have succeeded this time around. Entry one in my list of pirate games that you definitely need to play is Plundered Hearts . This was an interactive story released on various computer platforms. It was created by Infocom as its first and last romance game. You play as a young woman in the 17th century who has found out that her father is sick. She must travel to the West Indies to be with him as he possible lay dying. However, her ship is attacked by pirates and she is kidnapped. Throughout the rest of the game, the main character works with Nicholas Jamison to defeat the villain, Jean Lafond. There are plenty of cheesy romance novel situations and lines mixed in. But all in all, Plundered Hearts is remembered as a rather solid puzzle adventure game.
LEGO Pirates of the Caribbean: The Video Game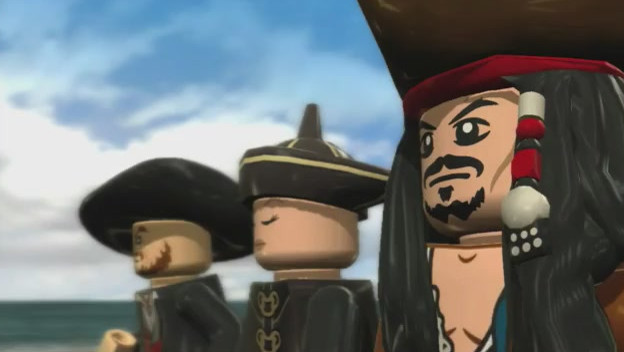 The winner of the longest title in the entire list goes to this entry: LEGO Pirates of the Caribbean: The Video Game . All snark aside, Traveller's Tales Games really does know how to make great video games. The art style and gameplay also stands the test of time. So even though Lego Pirates of the Caribbean came out in 2011, it would still be a great game to play today. The humor and wit of the Pirates of the Caribbean characters mixed with Lego's great gameplay makes this one a solid entry. At the very least, it'll bring you back to the days when Pirates of the Caribbean was actually good!
Windward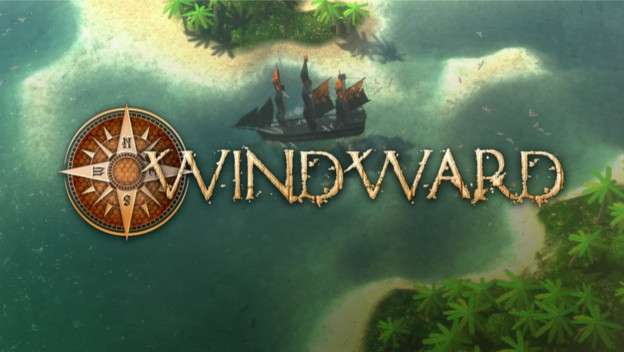 Here's something a little different and possibly unexpected. Windward is a multiplayer sandbox game that has you controlling the pirate ship, rather than the pirate. It's a rather relaxing game in most parts, with the music lulling you into a false sense of security. But make no mistake, Windward will have you fighting epic battles at sea, whether that be against other ships or ports that you're trying to take over. The fear of losing your ship in Windward is real, so save often if you don't want to lose everything.
It would be remiss of me not to mention the graphics in Windward before I conclude. I originally played this game on a pre-built with very little to show. Even then, Windward looked gorgeous. It's also a pretty affordable game, so it is well worth checking out for your pirate fix.
Blackwake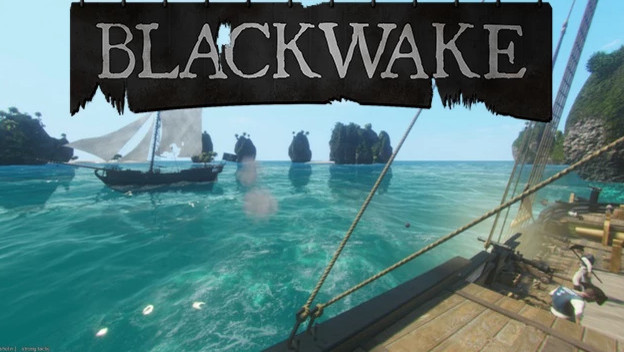 When I first saw videos of Blackwake, I thought it looked a bit silly and outdated. But my mind was quickly changed with further research. Blackwake is a multiplayer first person shooter that is more about the community contained within it than the game itself. There is plenty of room for hilarity to ensue, whether or not you're participating in intense battles at sea. The death animations at the least are steller, with bodies seemingly jet-propelled by spurts of blood. I've seen Blackwake compared to an early Team Fortress , and I'm inclined to agree. Check it out if you want to be a pirate and not take yourself too seriously.
Sid Meier's Pirates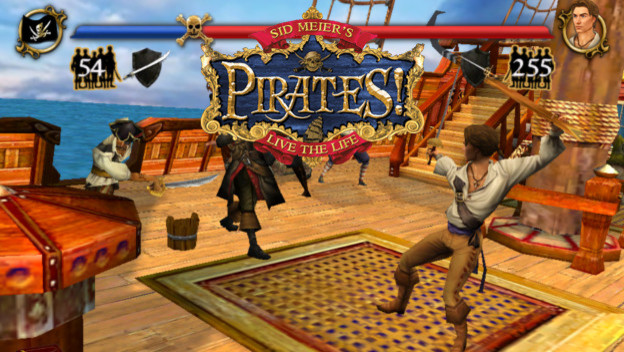 Sid Meier's Pirates has been almost everywhere since it's original release in 2004. Since then, it's been available on the Xbox, Xbox 360, PlayStation Portable, Windows, Mac OS X, Linux, Steam OS, Wii, iPad, iPhone, iPod touch, and Windows phones. With all of these releases came cult classic status. Sid Meier's Pirates is remembered by many as their favorite pirate game of all time. For those who don't know, in Sid Meier's Pirates you sail around the Caribbean as a privateer. You can do pretty much anything you'd like, including raiding villages, digging for buried treasure, seducing ladies, or battling blade-wielding enemies. Sid Meier's Pirates is only $9.99 on Steam, so it's a cheap option to play while you wait for new pirate games.
Shantae and the Pirate's Curse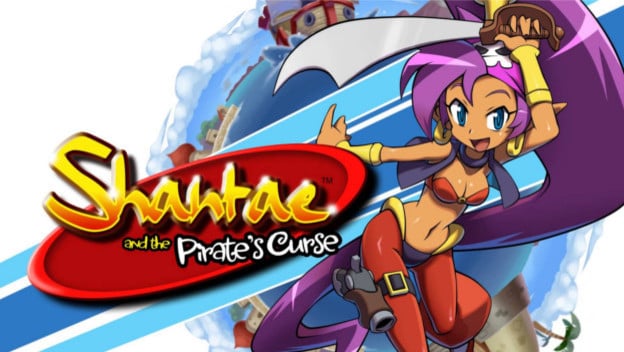 The Shantae series of games have been pretty widely successful all around, but one of the most highly regarded is Shantae and the Pirate's Curse . It was originally released on the Nintendo 3DS and Wii U, but has since seen success on the PlayStation 4, Xbox One, and PC. In Shantae and the Pirate's Curse , you play as the titular character. She's a genie who has lost her magic and must join forces with a pirate to save everyone from a curse. If Metroidvania games are your forte, then you'll love Shantae and the Pirate's Curse . Plus the graphics are cute and nostalgic at the same time.
Assassin's Creed IV: Black Flag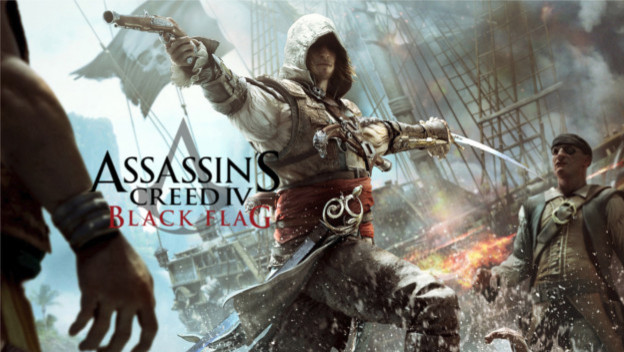 Assassin's Creed IV: Black Flag was a bit of a surprise in the Assassin's Creed series. I don't think anyone could have predicted a pirate or sea-faring entry. And yet, it's still touted as one of the best installments. This could change in the future with Assassin's Creed: Origins , since it's a breakaway from the mechanics of the rest of the series. But no matter what Assassin's Creed: Origins includes, Black Flag still reigns supreme. While there's plenty to do on land, Black Flag shines for its action on the high seas. There are ship battles, boarding of other ships, and even the ability to loot underwater shipwrecks. Whatever you want to do as a virtual pirate, Assassin's Creed IV: Black Flag makes it happen.
What do you think of our best pirate games list? Is there one or two swash-buckling titles that you simply can't forget that didn't make the cut? Or do you want to share reasons why you agree with some listings? Let me know in the comments!