Lord of the Wings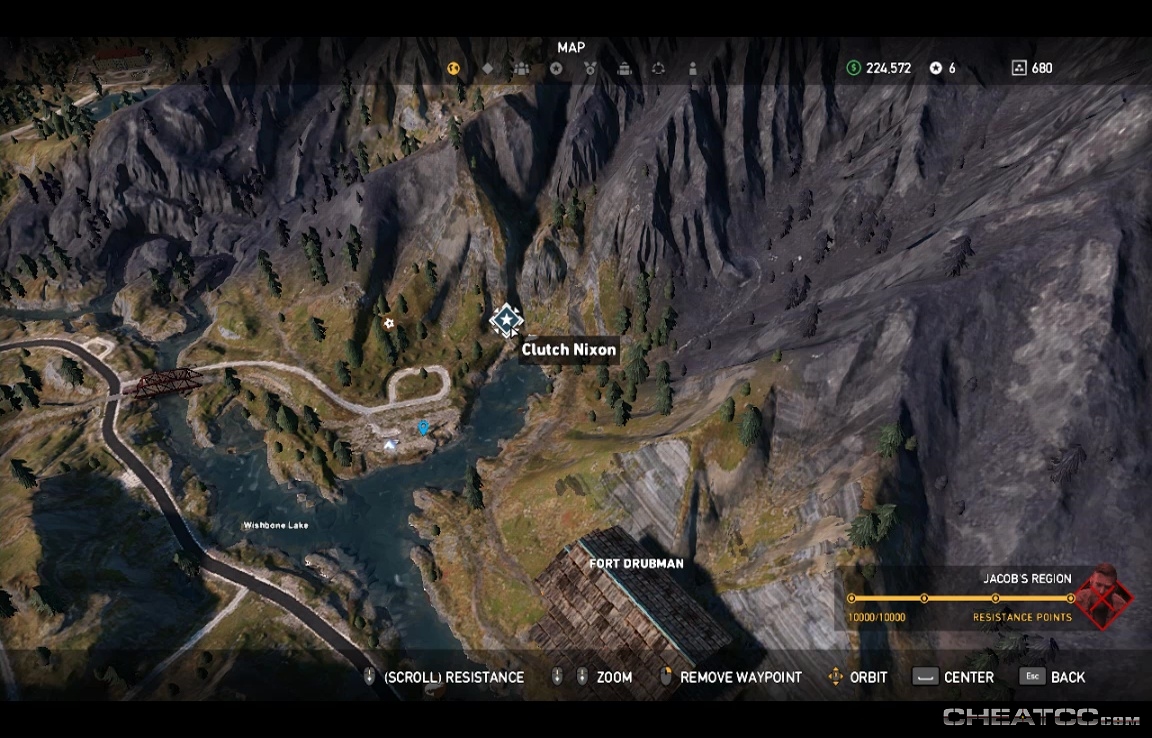 This stunt is northeast of Linero Building Supplies in Jacob's Region.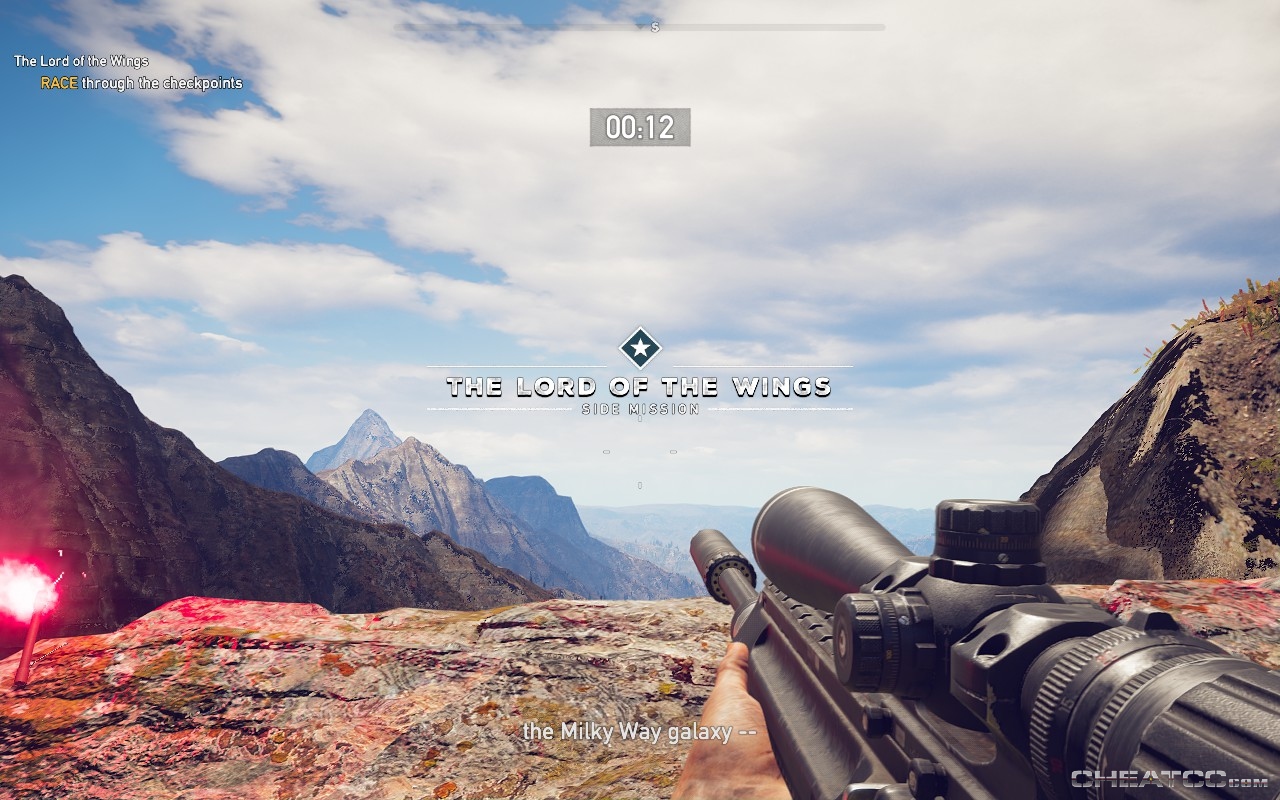 This wingsuit course calls for a very light touch. Unlike most Clutch challenges, don't worry about what's happening two markers down, just focus on floating through the next marker with as few keypresses as possible. Also, don't worry about the flames- they do you no harm.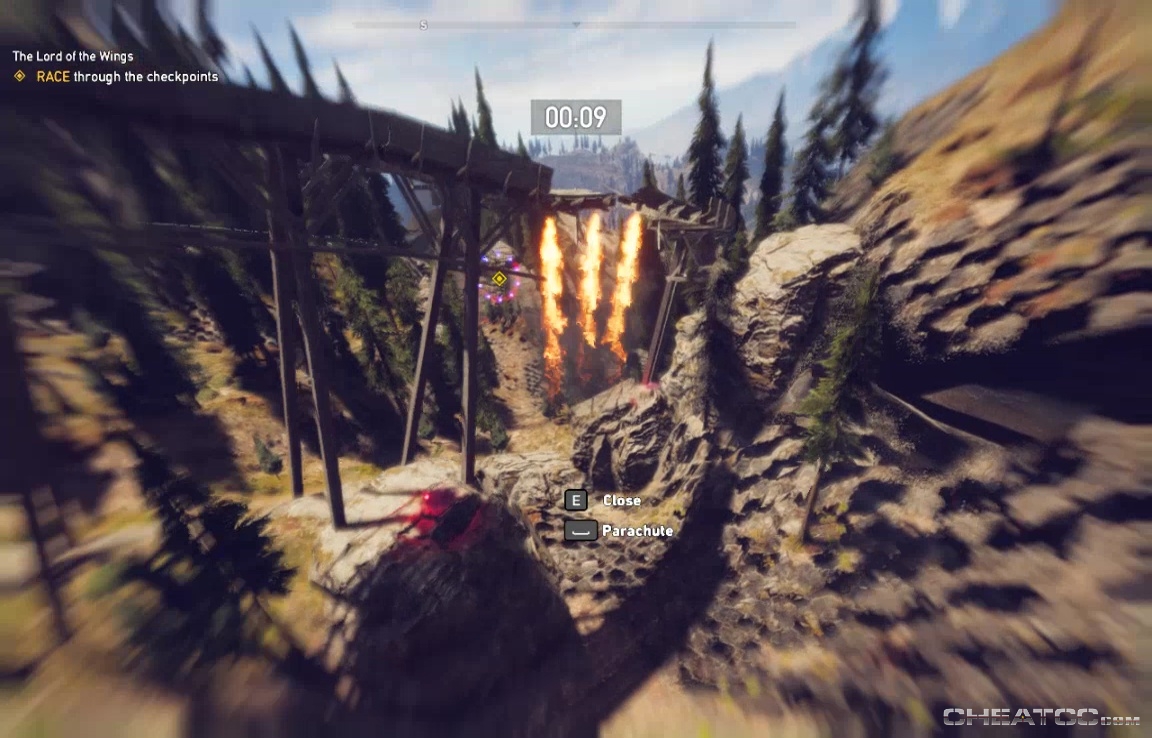 Sail through the final marker to complete the challenge.