When in comes to multiplayer experiences in video games, 2013 proved to be a year where many developers felt the need to shoehorn the feature into their titles just to offer an added value to their customers. Tomb Raider was one of the main culprits here as it left many fans walking away questioning why multiplayer was even added to the game in the first place.
Luckily for us all, this trend will take a backseat in 2014 as several games are being developed specifically with multiplayer in mind. To elaborate on this point further, I decided to compose a list of 10 Multiplayer Games To Watch Out For In 2014. Feel free to have a look at my choices and let me know if you agree or disagree with them in the comments section below.
H-Hour: World's Elite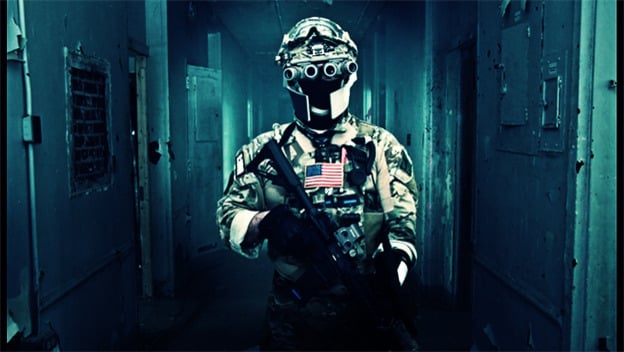 After being introduced during the PlayStation 2 era, the SOCOM series of video games went on to become a moderately successful exclusive franchise for Sony. Shortly after Zipper Interactive closed their doors in 2012, a handful of the developers decided to form a new studio and work on an exciting, new third-person shooter and first-person shooter hybrid title.
H-Hour: World's Elite has been described as the spiritual successor to SOCOM and a tactical, team-based, military shooter with style. While the finished game is currently slated for a January 2015 release, an open beta is expected to begin on both the PlayStation 4 and PC this upcoming summer. The developers have emphasized that this game will be completely multiplayer focused with a possibility of campaign missions being offered on a semi-annual DLC release schedule basis.
Plants Vs. Zombies: Garden Warfare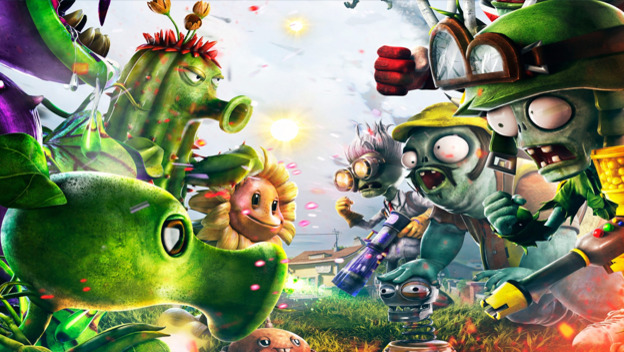 The next installment in PopCap Games' wildly popular Plants vs. Zombies series will come in the form of a game partially inspired by Call of Duty: Modern Warfare . Plants vs. Zombies: Garden Warfare will function as both a cooperative third-person shooter and tower defense video game with online multiplayer support for up to 24 players.
Both EA and PopCap have revealed that they have no plans to expand this game beyond the multiplayer options. Garden Warfare is currently a timed exclusive for the Xbox One, Xbox 360, and PC and will hit stores late next month.
Rekoil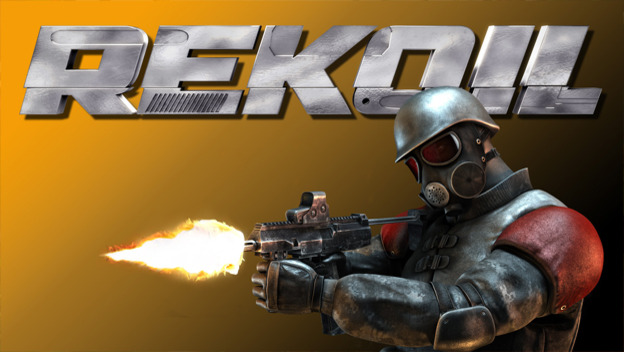 Plastic Piranha's multiplayer first-person shooter is poised and ready to debut on the PC and Xbox 360 later this month. Rekoil features class-based infantry combat and puts players in control of minutemen as they square off against a corrupt organization during a pandemic filled world.
The developers have stated that the PC version of Rekoil will have unprecedented mod support and will also cater to fans that are interested in competing on the E-Sports level. If the game ultimately lives up to all of these expectations, then it could easily be one of the most underrated multiplayer games of 2014.
Everquest Next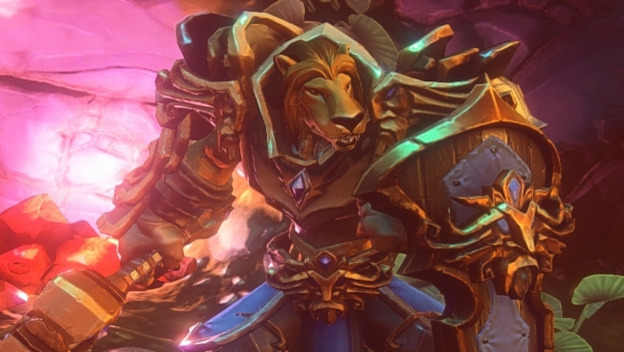 EverQuest Next is one standout MMORPG that many fans will be looking forward to when it launches sometime later this year. While not currently being classified as a sequel or prequel, EverQuest Next is expected to offer players a parallel, but familiar setting complete with different characters, scenarios and events.
The developers have added that this game will have elements of the old style of gameplay that they originally used in the games that preceded this one. EverQuest Next will also be making use of the free-to-play model and will remain a solid multiplayer game option for both PlayStation 4 and PC gamers.
Evolve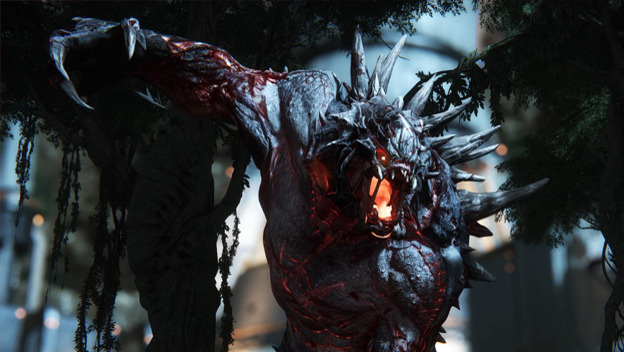 Shortly after completing Left 4 Dead 2 , the talented team over at Turtle Rock Studios started to brainstorm on their next project. What they came up with is a clever sci-fi themed, co-op first-person shooter that pits 4 human players against a human controlled monster.
Based on early impressions, Evolve sounds very intriguing and the amount of studios that have shown interest at this point already is a clear indication of its potential. While details are still slim on if there will be a single player component to this game, we at least know now that this game's primary focus will be on multiplayer.
The Elder Scrolls: Online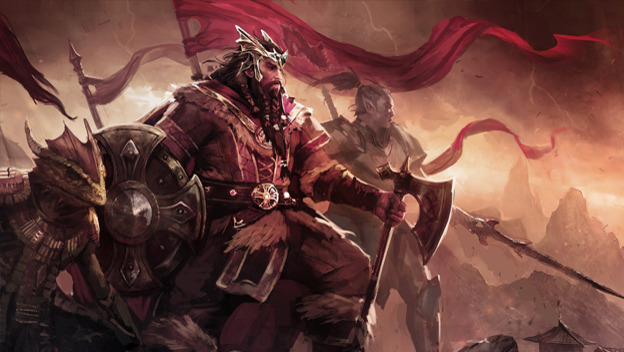 The next installment in Bethesda Game Studios flagship Elder Scrolls series is easily the most anticipated MMORPG of the year. Diehard fans that enjoyed Skyrim can now enjoy the luxury of experiencing an Elder Scrolls game with their friends.
This open-ended multiplayer experience will consist of nonlinear gameplay scenarios complete with quests, randomly generated events, and incentives to explore the world. Unlike some of the other titles mentioned on this list, Sony Online Entertainment is currently working on content for those who wish to play the game alone. Having these options will offer a bit of variety for some, but for the most part this game will offer the best experience for those who want to play with others.
Destiny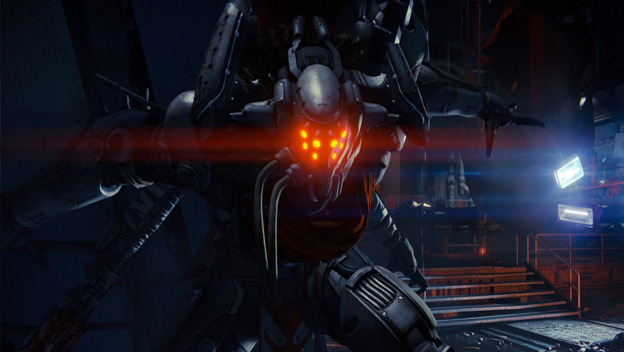 Shortly after releasing Halo: Reach and finishing up their contract with Microsoft, Bungie decided to align themselves with Activision and focus on creating a new science fiction inspired IP. Destiny is currently being billed as a unique action RPG with MMO elements.
While this game will feature a single-player campaign, I fully believe that many people will be picking up this game specifically to play with all their friends. Bungie has already proven that they know how to make great first-person shooters and my guess is that the multiplayer aspects of the game will easily be the best part of the package.
Titanfall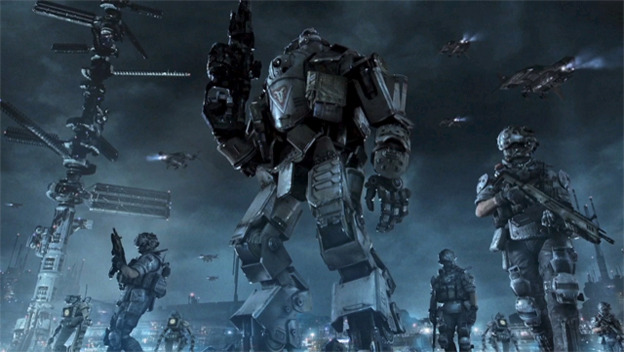 Since TitanFall was first revealed during E3 2013, both Microsoft and Respawn Entertainment have continually stated that this mech-inspired FPS is a multiplayer only game. When this news was first revealed, many questioned the logic behind this move and still remain skeptical that no one will purchase a multiplayer only game at full price.
My stance on the matter is that this concept simply isn't true. Every year, millions of people purchase Call of Duty games just so they can engage in shootouts with their friends online. It is for this very reason that TitanFall will be a hot selling item and more than likely one of the main reasons why you may want to have an Xbox One by the time March rolls around.
Halo (Xbox One)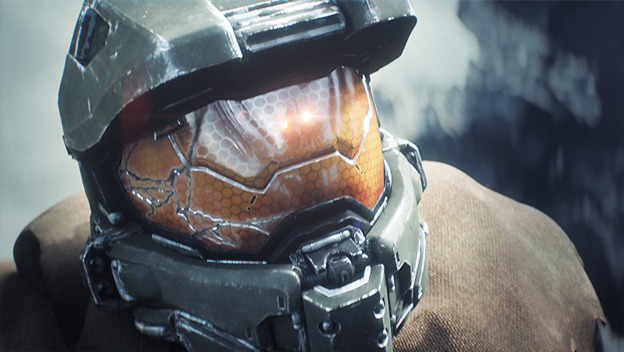 343 Industries struck gold when they released Halo 4 back in the fall of 2012. While Microsoft has yet to officially give further details on Halo 5 , we can at the very least expect some great multiplayer modes and a single-player campaign that continues the exciting storyline of Master Chief's in dramatic fashion.
Anyone who has ever played a Halo game would tell you that they spend a majority of their time playing multiplayer. Going by this logic, I fully expect that trend to continue when the game drops on the Xbox One later this year.
The Next Call of Duty Game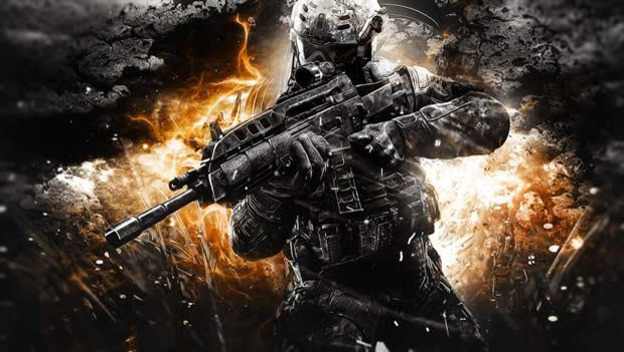 Credited as being one of the longest running FPS franchises in the industry today, the Call of Duty series is without a doubt one of Activision's greatest assets. While we know absolutely nothing about what the next COD game will be, we can rest assured that Activision will find new and exciting ways to keep the multiplayer modes fresh and competitive every step of the way.
When it comes to the single-player campaign, COD storylines generally get weaker and more convoluted each and every year. I fully believe that Activision is aware of this fact and thus will do everything in their power to make the online multiplayer the strongest aspect of the entire COD experience.