The main reason people play video games anymore is to have fun right? Well you can tell yourself that if you want, but most of the time the reason we really play games it to escape. Escape from the reality of bills, politics, and just life in general. Video games give us a chance to become something greater than ourselves. They give us the chance to be the heroes and villains we always thought about being, but the only way they can create that sort of escapist grandeur for us is through the stories they tell. The 'game' of storytelling in video games has become one of massive proportions. Even equal to big budget film in most aspects. So that being said, here are ten of our favorite story-driven games ever.
Prince of Persia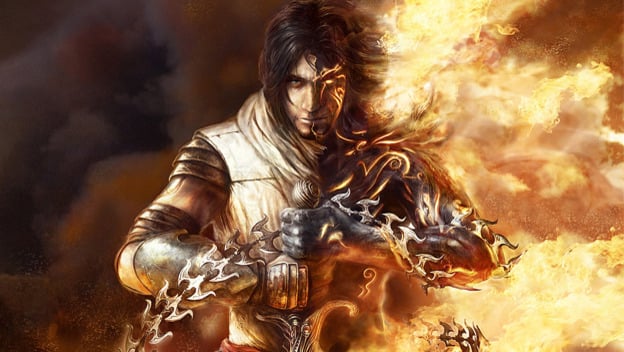 This is one of the more epic stories that came along mid-era in video gaming, but the story is no less epic to this day. You take control of the prince himself. You are granted the ability to collect and control the very sands of time. But be that as it may, you still have to use all your wits to defeat your enemies and even the darker version of yourself. It takes everything that you possess as a gamer to complete these games but they continue to be a series that has solidified itself within the best stories of all time.
Call of Duty Modern Warfare Series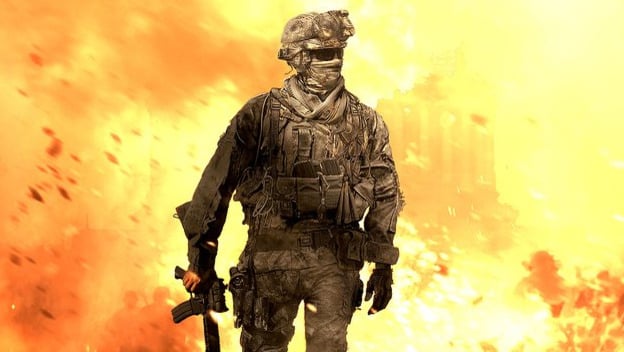 Even though this particular series brought about the end of FPS gaming as we know it, it used to be the perfect blend of story and shooter. Online and offline. There were so many great moments that seemed to capture the realities of true combat in an asymmetrical tactical situation. Levels like "Stuck Pig," and "No Fighting In The War Room," had you on the edge of your seat right up until the moment that everything worked out and the level ended. There have been so many great moments in this series. But sadly, they opted to go the money route and make it more like a sad attempt at a Michael Bay film than a serious shooter series. But whatever the outcome, it had solid beginnings.
American McGee's Alice/Alice Madness Returns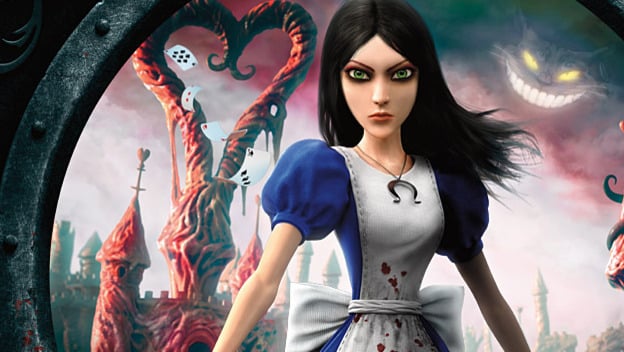 These two titles managed to take one of our favorite stories of all time and make it even more insanely messed up than it already was. The first took us on a journey through a twisted version of Wonderland where Alice seems to dismantle it piece by piece. Then in Madness Returns , we are treated to the even more tormented psyche of an Alice who is recovering from the events of the first game. We play our way through the desolate and decimated Wonderland that she destroyed the first time around, only to find that her reasons for being there are simply to find out what actually happened the night her family died.
Catherine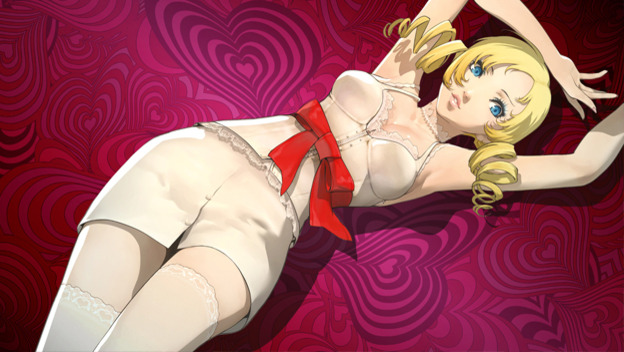 Yet another wildly effed-up game in our countdown. Atlus certainly knew what they were doing when they started penning this concept. They took the concept of infidelity versus commitment and awake versus nightmare and created a story of really cool proportions. They took something as normal as relationship issues and created a twisted and gritty tale about demons, death and the cost of your choices. The end of this game varied greatly on the choices you make within the game itself. And while there were many endings, I ended up getting the one that made me the king of Hell. Go figure.
God of War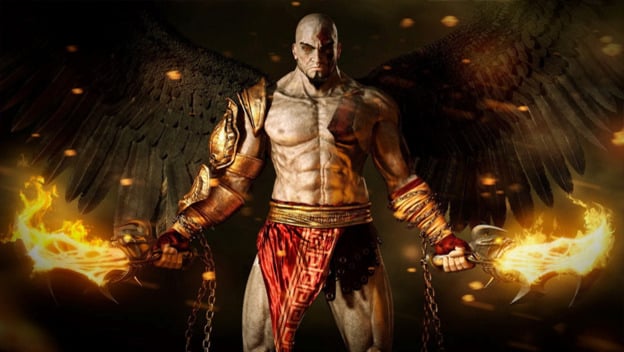 A lot of people would argue that there wasn't really much story to these games, but they would only be partially right. The truth is that the deeds of the man himself tell the story as any true Greek epic tale would. The hero defeats butt-loads of otherworldly enemies to reach his final goal. In this case it just happened to be the destruction of the gods of Olympus to achieve vengeance for the death of his family. While the game states that Kratos is searching for peace in the death that the gods continue to deny him, the real plot is vengeance. And the series ends how it should. Vengeance is achieved and Kratos finally finds peace in death. It's really just like reading a classis Greek epic like the Odyssey or the Iliad. The human hero defeats the will of the gods and achieves his goal through sheer human spirit.
The Last Of Us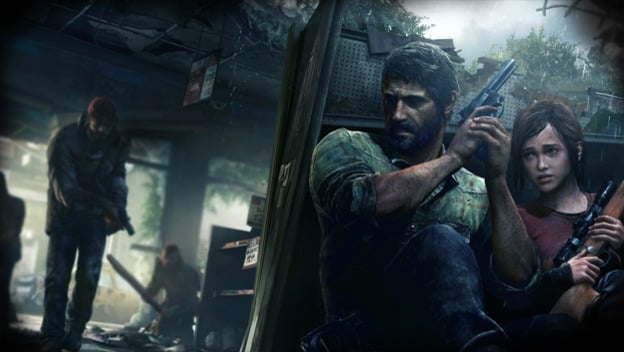 This gem is seriously one of the best survival horror titles ever created. The reason for that is the focus is not on the monsters. The monsters and violence are merely a catalyst for the real action. Which is the total breakdown of civilization. Then it goes even further than that and forces you to answer this question multiple times and in a ton of twisted ways. ""What would you do? What would you sacrifice to save yourself and those around you?" That's the question that drives and often breaks the characters in this masterpiece. It's one of the few games where the choices you make and the consequences from them hit you right in the guts and make you really think about what kind of person you are capable of becoming should the situation arise.
Mass Effect Trilogy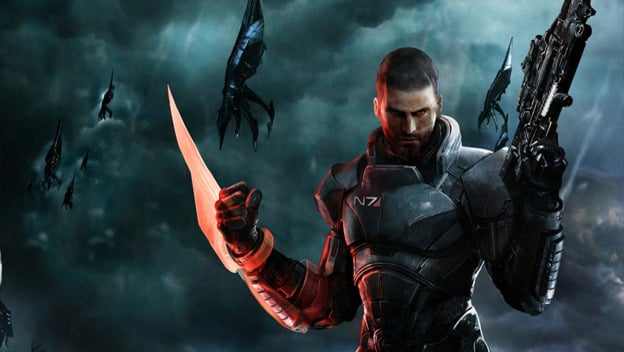 This series of games was something truly incredible. It has quickly become on par with the other great science fiction franchises of film and print media. The reason? Rarely does one become so completely invested in the characters of a video game series. At least not like you do in Mass Effect . You have to be a commander and choose the paths of your teammates in battle and on shore leave. But through all of it, your decisions will decide their fate. Some may survive and others may not. And the circumstances surrounding their deaths became the stuff of true loss and sadness, such as the Tali Zorah suicide scene. It is visceral moments like that that have endeared this series to us all.
The Legend of Zelda Series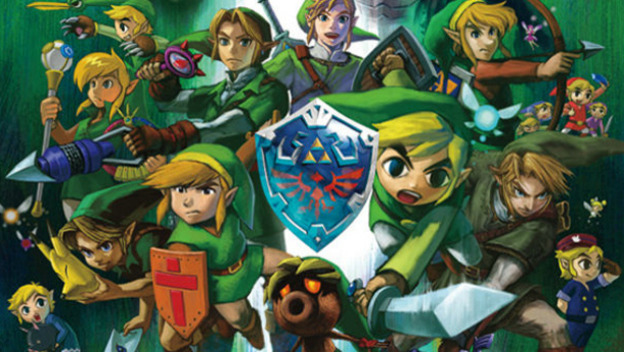 This franchise is one of the longest running in gaming history. If that doesn't simply give it enough reason to here we're not really sure what does. Link's adventures and misadventures have taken us to every corner of Hyrule and beyond. From the seas to the skies above, Link had given us many journeys that have all been epic in one fashion or another. Some serious standouts for us are Wind Waker, Majora's Mask, and Skyward Sword . But in all honestly, we would be hard-pressed to choose one game over the rest that we would say is the undisputed best Zelda game ever. Well, maybe the first one, but that's just because we'd never seen anything like it before.
Metal Gear Solid Series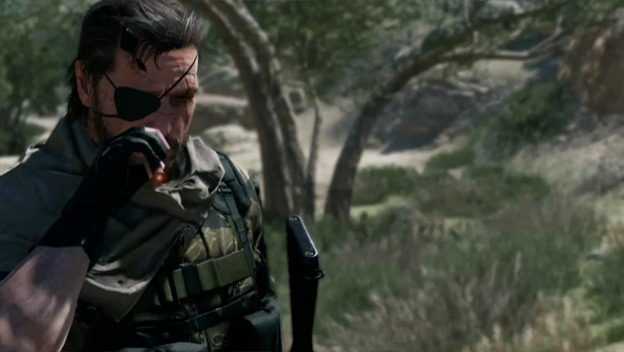 It may be one of the most convoluted romps in video game history but it is definitely worthy to be on this list. With tiles like MGS4 being nearly fifty-fifty in gameplay to story ratio. It winds its way through the history of the man that we know as Snake. It takes us to his father, his birth, his training, his apparent demise and resurgence and even takes a little into his future. All the while it maintains incredible gameplay and graphics. While there may be a large group of people who don't care for the series on the grounds that they just don't get it…and that's okay. But for those of us that do get it, it is one of the most amazing game series' ever.
Silent Hill 2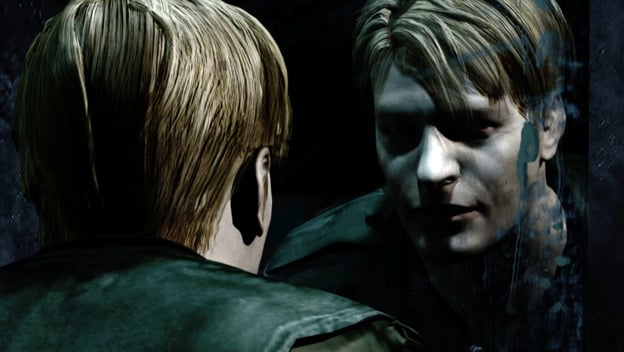 There have been other lists that have touted this as one of the most well-crafted stories in video game history. We couldn't agree more. This title is an awesome tale with enough twists and turns to keep you guessing right until the very end. So James Sunderland gets a letter from his wife. Trouble is that she died from a disease months before. So he goes to meet her at their special place in Silent Hill. Now as James watches Pyramidhead murder Maria over and over again in a variety of demented ways, he starts to unravel the truth behind Maria's death. You guessed it, he killed her and repressed the memories so that he truly believed she died from disease. It's just awesome and it has enough "Oh Sh**!!" moments in it to pretty much make you never want to turn the lights off again.