For as long as heroes have existed in all influential forms of mainstream media, villains have also made their presence known right alongside them by acting as evil counterparts to everything that is good. Infamous villains such as Vaas Montenegro, Andrew Ryan, and The Joker are just a few examples of enemies that we grew to hate but loved to defeat. With a new year moving full speed ahead and several games either currently in development or headed to retailers, I decided it was time to make a list of 10 upcoming video game villains that we can't wait to defeat. Please feel free to have a look at my choices and let me know if you agree or disagree with any of them in the comments section below.
Lord Northcrest (Thief)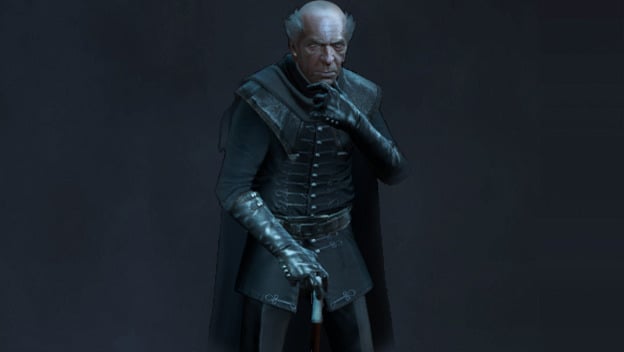 We are now literally two weeks away from experiencing all that the Eidos Montreal rebooted Thief has to offer. While the verdict is still out on which villains will play an integral part in Garrett's storyline, we can at the very least confirm that Lord Northcrest is one adversary that the cynical master thief will cross paths with before all is said and done. Lord Northcrest is the authoritative Baron of The City and one of the wealthiest people who has benefitted from the misfortune of others. Given Garrett's own personal motivations to steal from the greedy and corrupt individuals around him, we can safely assume that Northcrest will be one of the highest targets on his list.
Wilhelm Strasse (Wolfenstein: The New Order)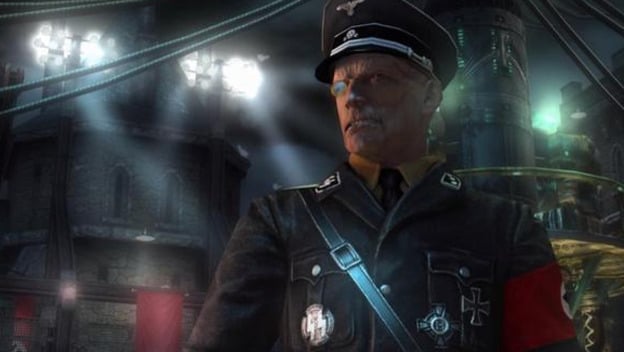 Shortly before E3 2013, Bethesda Softworks and MachineGames released a teaser trailer from the next installment in the Wolfenstein series. Wolfenstein: The New Order takes the historical context of the previous games and turns the entire universe upside down by forcing players to experience an alternate world where the Nazis have taken over. Wilhelm "Deathshead" Strasse is the ruthless leader of the German Armed Forces and will be one of the main antagonists in The New Order. Wilhelm previously appeared in both the Wolfenstein and Return to Castle Wolfenstein video games. Now that the Germans hold all of the advantages, it's a guarantee that Wilhelm will be even more dangerous and vengeful this time around.
Goliath (Evolve)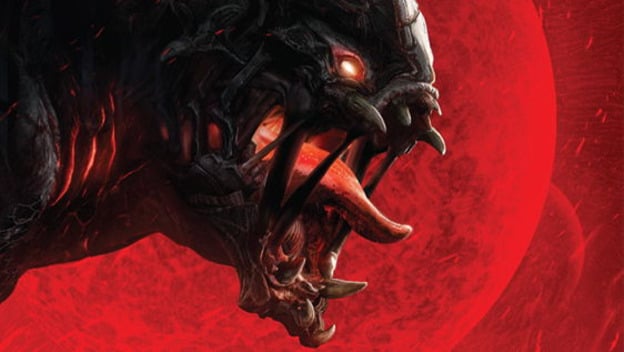 Turtle Rock Studios and 2K Games stunned the world last month when they revealed their hotly anticipated co-op multiplayer FPS titled Evolve as part of the February cover story for Game Informer magazine. While the publication went on to divulge tidbits of information on most of the playable hunters in the game, it also unveiled quite a bit of details on the terrifying alien monster named Goliath. Serving as the main antagonist of the game, Goliath is a massive creature that will easily overpower any and every adversary that gets in his way. When you add in the fact that human players can also control this enemy, you essentially have the perfect recipe for chaotic showdowns amongst friends.
Xenomorph Drone (Alien: Isolation)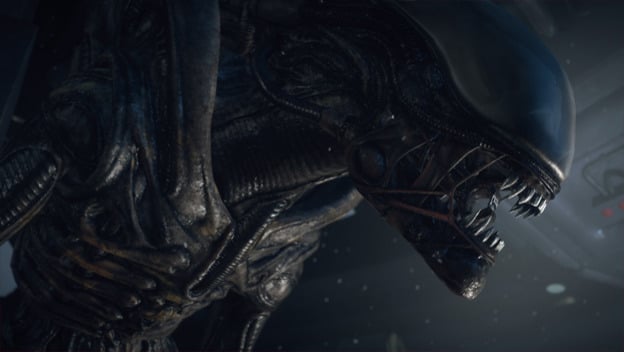 Creative Assembly's take on the popular Alien franchise is already shaping up to be one of the most promising games in the series to date. While Amanda Ripley will take on the role of the lead protagonist in Alien: Isolation , she will no doubt have her hands full with one terrifying Xenomorph Drone to square off against. The decision to have one alien act as the main antagonist is a tricky one because so many fans are accustomed to seeing several aliens on screen at once. By taking this unique approach, the focus will be entirely on the player and his or her ability to exercise extreme caution when encountering the creature. Needless to say, a scenario like this will be challenging for some but also highly gratifying for those who successfully get past it.
Masked Lumen Sage (Bayonetta 2)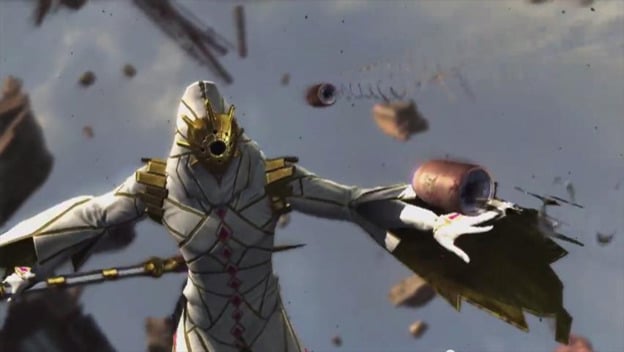 After experiencing dismal Wii U sales for most of 2013, Nintendo will most certainly be looking to get back on track with upcoming exclusive titles like Bayonetta 2 . This engaging hack and slash video game series is notorious for it's intuitively deep combat system and over the top boss battles. One of newer and more publicized antagonists in Bayonetta 2 will be a character named Masked Lumen Sage. While it is currently unknown what this character's motivations are, Sage is expected to have speed and agility that will significantly rival Bayonetta's.
Molag Bal (The Elder Scrolls Online)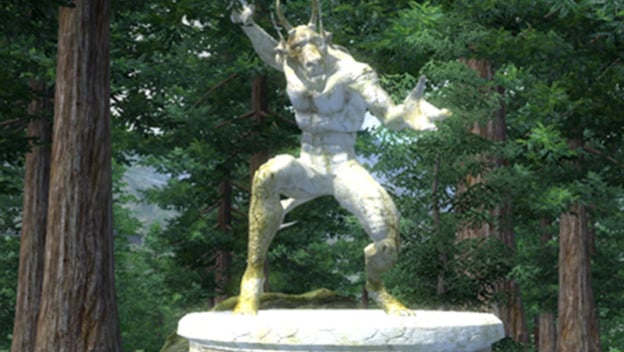 Fans who have been eagerly awaiting the official launch of The Elder Scrolls Online only have a few months left to experience all the action and excitement of the MMORPG on their home and portable PCs. When it comes to villains within the universe, all signs point to Molag Bal as being the main adversary that everyone should be concerned about. Molag Bal is known simply as the manipulative Daedric Prince of Domination and Enslavement with a desire to merge Tamriel with his own realm. To add further importance to his role in the game, Molag Bal also possesses the soul of the main protagonist and it is your job to get it back at all costs. With all of this information intact, it's easy to conclude that an epic faceoff against this foe is inevitable.
Paul Serene (Quantum Break)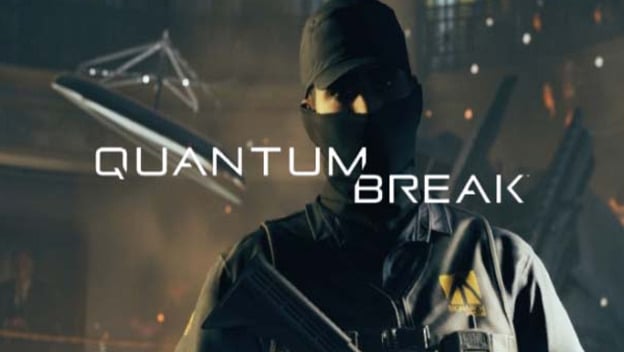 With rumors swirling that Halo 5 may potentially be delayed until 2015, Microsoft will now be forced to place all their bets on the remaining lineup of titles that they are currently planning to release just in time for the holidays. Quantum Break is easily one of the most anticipated new IPs on the platform and a game that should absolutely be a part of these plans. This cover-based third-person shooter will allow players to take on the role of 3 main characters throughout the entire campaign. Paul Serene is one of those characters and also doubles as the main antagonist within the time manipulation themed thriller. By using his powerful abilities to see into the future and make choices accordingly in the present, Serene could potentially be one of the coolest villains that we will ever have a chance to play as, even if only for brief periods of time.
Skull Face (Metal Gear Solid V: Ground Zeroes)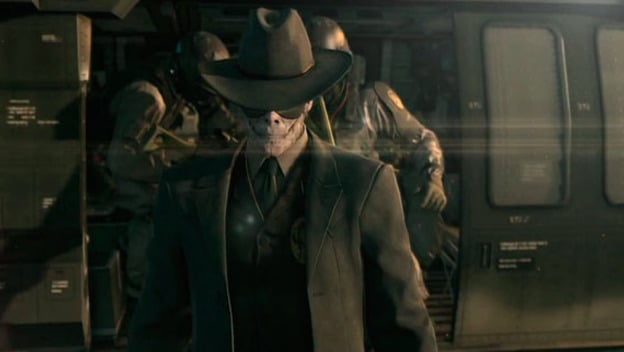 Despite the controversial 2-hour campaign length of Metal Gear Solid V: Ground Zeroes , the majority of diehard fans of the series will still opt to buy the game anyway. One of the main reasons they will do so is to get the opportunity to experience a new Metal Gear game rich with exciting action sequences, engaging storylines, and new characters and enemies to get familiar with. One of the main villains that will set the tone for both Ground Zeroes and The Phantom Pain will be a grotesquely horrifying man by the name of Skull Face. Taking on the role of an overbearing XOF military commander, Skull Face may prove to be a thorn in Snake's side from start to finish.
Sauron (Middle-Earth: Shadow of Mordor)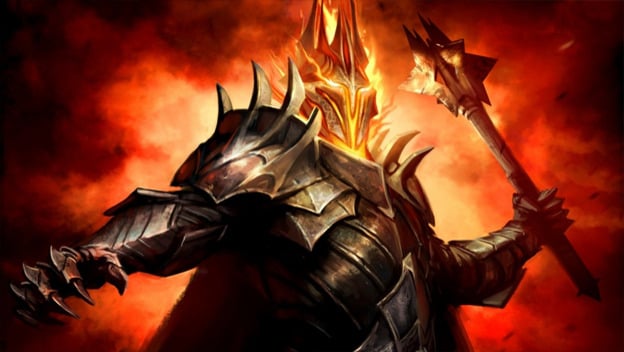 When Warner Bros. Interactive Entertainment and Monolith Productions finally revealed Middle-Earth: Shadow of Mordor late last year, many Lord of the Rings fans expressed their enthusiasm to see what the game was all about. At the time of this writing, we can now confirm that lead protagonist, Tailon, will find himself going toe-to-toe with the Dark Lord of Mordor Sauron. Anyone who has ever seen a Lord of the Rings film or read the book already knows just how dangerous and powerful Sauron is. In the case of Tailon, the wraith-like ranger holds a personal vendetta against the dark lord and seeks to avenge his fallen family members by destroying him. Given the rivalry between the two, this confrontation promises to be brutal, yet satisfying to watch.
Satan (Castlevania: Lords of Shadow 2)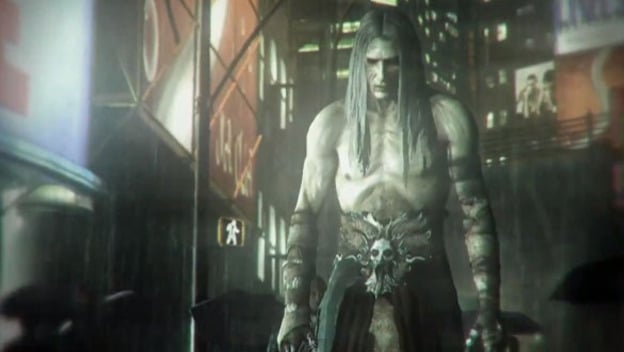 MercurySteam's 35th and final contribution to the Castlevania franchise will end on a high note when Castlevania: Lord of Shadows 2 hits stores later this month. While Gabriel Belmont has his own inner demons to face as a revived Dracula, the impending threat of Satan's return easily outweighs any and every concern he may have. We first got a glimpse of Satan in the last Lord of Shadows game. This time around, he is even more powerful and destructive than ever before. When you add in the fact that Dracula is essentially fighting this battle so he can end his immortality, you quickly gain of sense of just how emotionally charged and brutally violent this final confrontation will be.