Trying to make a decision about an Xbox or Xbox-related subscription service? Microsoft offers a few of them. Two of the biggest options are Xbox Game Pass Ultimate (think of it like a Netflix for games) and Xbox Live Gold (an online service subscription for Xbox).
It's not surprising if these services feel confusing at first glance. Microsoft offers both of them, they both look the same, they both allow you to play games for free on your Xbox (and, in some cases, on your PC). So, what's going on? Let's start with broad definitions and then dig into the details so you know everything you need to.
Xbox Live Gold
Xbox Live Gold enables online play for Xbox consoles, so you can join online multiplayer and access any online features that games may have. For example, this service lets you see and follow other players in Diablo 4 on your way to take on a World Boss.
Additionally, Live Gold provides a couple of games you can download onto your console for free each month. Microsoft keeps you updated on what games are available, and what other online services you may be able to use.
The service is called Live Gold because it's the leftovers from when Microsoft's online Xbox offerings were "Live" with Gold being one of the top tiers. Now the system has moved onto Game Pass, but Live Gold remains for those who want online services but a minimal investment.
Game Pass Ultimate
Game Pass is a Microsoft subscription service that allows players to download and play a bunch of games on demand. It also offers all online connectivity benefits but doesn't restrict you to a certain number of games per month, and lets you pick what games you want. The libraries are very large. In addition to Xbox Game Studios and all the smaller studios Microsoft contracts with, it can also include Riot Games, EA games, and more.
The "Ultimate" in this Game Pass tier simply means that you get everything it's possible to get on the service. All studios and all their available games are unlocked. You can play on anything Microsoft enables, including Xbox, PC, and even mobile devices via the Xbox Cloud. It's the complete package.
Xbox Game Pass Ultimate vs Xbox Live Gold: Must Know Facts
Looking for the basics on the big differences between these two services? Let's distill it down to the key points first, then explain them in detail.
Game Pass Ultimate costs $17 per month while Xbox Live Gold costs $10 per month.
Both Game Pass Ultimate and Xbox Live Gold apply to the Xbox One and Xbox Series X/S consoles.
Xbox Live Gold selects two games per month to offer as free downloads, plus some discounts.
Game Pass Ultimate lets you download and play games for free from Xbox Studios, Riot Games, EA, and a variety of other studios.
Game Pass games are taken away and added every month, but the library remains enormous.
Game Pass Ultimate also works with PC and other devices via cloud software, while Live Gold only works with Xbox.
Game Pass Ultimate can also offer special discounts and perks for games.
Weirdly, Xbox Live Gold costs about the same as the lowest tier of Game Pass, which offers many more benefits, so it's a strange pick for any but the most casual gamers.
Xbox Game Pass Ultimate vs Xbox Live Gold: Games Available
Game access is probably the most important aspect of both Xbox Live gold and Game Pass Ultimate. After all, if you're paying for a streaming service, then you want to know which option has the most content, now and in the future.
Live Gold is limited to only two free games per month, and those games are typically picked from a selection managed by Microsoft. You don't have access to every game available on the service this way, only the games Microsoft wants you to try. That tends to include a lot of indie games, and fewer AAA options, although it can vary. If you only tackle one or two new game titles a month and don't mind skipping some popular new releases, this could be a good option for you. However, same-day releases aren't guaranteed, and you won't get a steady stream of new releases to explore in the same way.
Game Pass Ultimate provides all standard available games, as many as you want and whenever you want. Your only limitation is hard drive space (which, frankly, takes frequent management). Xbox Game Studios are always available on the same day as release. If a game is available to stream through the service, you can access it here. Microsoft adds and removes games from Game Pass all the time, and typically announces those changes around a month in advance so you can still have time to try something out.
Xbox Game Pass Ultimate vs Xbox Live Gold: Studio Access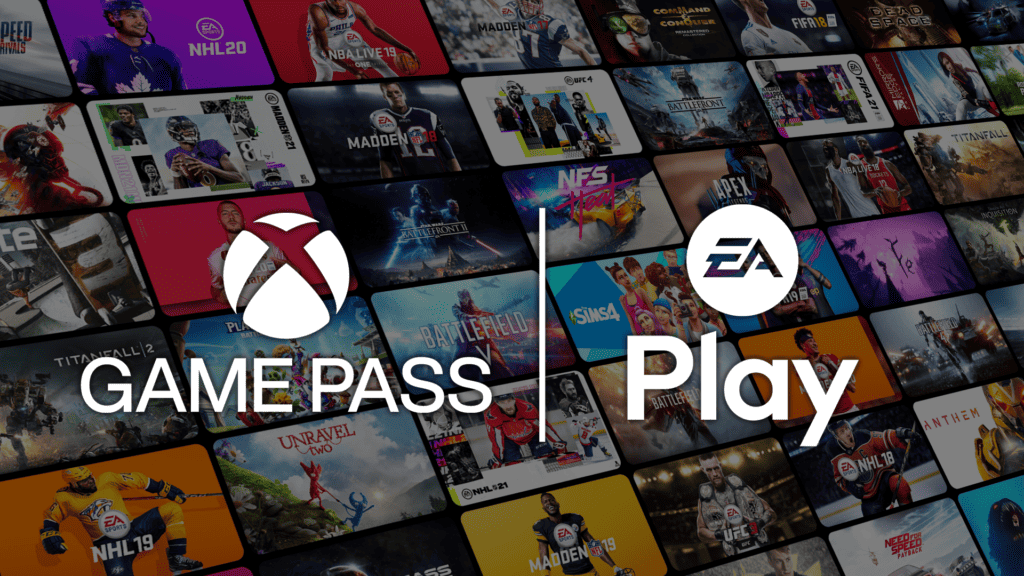 Let's break down studio options a bit. First, Xbox Live Gold doesn't give you any direct studio access, not even to Xbox Game Studios. However, your two free downloads per month will generally be Xbox Game Studios titles. You can look at the full list here if you want to get an idea of what games are offered. It's a majority of indie games, including popular hits like Little Nightmares. Interspersed are more popular titles, like Gears 5 and Dead Rising, but these are much rarer and don't include any recent titles.
Game Pass Ultimate offers full studio access for everyone Microsoft has a deal with. That includes available games from Riot, EA, and Xbox Game Studios. It also includes games from Bethesda, including the upcoming Starfield. If Microsoft's acquisition of Activision ever goes through (currently still uncertain), then you also see Call of Duty and Diablo games hit Game Pass Ultimate. Ultimate also gives you all the benefits of EA Access and Riot Games membership, including some exclusive content and rewards.
Xbox Game Pass Ultimate vs Xbox Live Gold: Pricing
Pricing is one of the most important aspects of any online game subscription: You can't just compare content, you need to compare what that content costs. Game Pass Ultimate starts at $17 per month (there are some deals, but we'll get into that below), while Xbox Live Gold costs $10 per month.
That's a $7 difference, making Xbox Live Gold a significantly less expensive service to adopt. If you're looking to save, then Live Gold is a better choice. Of course, you have to balance that with the availability of the games you want to play. If you want to play, say, one popular AAA release every few months, you would still have to buy that game with Live Gold (the two free games per month are generally lesser-known titles). That can quickly grow expensive. With Game Pass Ultimate, you can find top games and download them for free — something also influenced by Microsoft's ongoing acquisitions of studios like Bethesda.
That means if you're the kind of gamer to buy and play through a big new game ($60+) every one to three months, Game Pass Ultimate will easily pay for itself. Otherwise, Live Gold remains a significant savings.
Xbox Game Pass Ultimate vs Xbox Live Gold: PC Compatibility
If you play a lot on PC and cloud, you'll definitely want Game Pass Ultimate. As we mentioned, ultimate is supported on PC and on the cloud, which means you can play available games on systems like the Steam Deck and even Android devices.
Xbox Live Gold does nothing for PC or mobile gaming. It only applies to Xbox consoles, including Xbox One consoles and the Xbox Series X/S. The service no longer offers free games for Xbox 360.
Xbox Game Pass Ultimate vs Xbox Live Gold: Special Deals
Both Game Pass Ultimate and Xbox Live Gold offer special deals, but in their own ways. Game Pass Ultimate provides exclusive member discounts, not just for EA but for other studios that are compatible and various "partner offers" they have. If a studio provides a special deal for a game that's on Game Pass, that deal is often available to subscribers. Subscribers also access a number of free perks. That can include preorder bonuses, or add-ons that are only available to those with Game Pass. It may even include large chunks of DLC, although this isn't a guarantee.
Xbox Live Gold doesn't offer any of these freebies. You'll have to sign up directly to studio membership to get any deals they're offering. But the subscription does offer monthly discounts for purchasing a selection of popular, more recent games, called Deals with Gold. That helps you save money if you have an eye on a big release. These discounts can be up to 50% off for big titles and up to 85% offer for smaller or older games, so savings can be significant! Discounted games currently include GTA V, Red Dead Redemption II, A Plague Tale: Requiem, Atomic Heart, the Bioshock series, the Borderlands series, and more.
Xbox Game Pass Ultimate vs Xbox Live Gold: Ways to Save
Obviously, if you want to save money month by month, Xbox Live Gold is the way to save the most money outright. But it's also a good idea to look out for deals. When it comes to deals, then Game Pass Ultimate tends to get the most attention. For example, you can usually find a deal to purchase the first month for only $1 and then revert to the normal price afterward, essentially giving you a free trial period.
However, Game Pass also gets a variety of additional discount offers. You may get several months or more included with an Xbox console purchase, or the purchase of a new game. Or if you buy in bulk, you may get a discount for a full year.
It's a lot harder to find any similar deals for Xbox Live Gold, although buying subscriptions three months at a time typically knocks off a few dollars.
Xbox Game Pass Ultimate vs Xbox Live Gold: Final Recommendation
Game Pass Ultimate offers the most bang for your buck. For just $5 more per month and about the same you'd pay for any popular streaming service, you get access to the full online catalog from Xbox, EA, and Riot, plus a collection of deals for add-ons and game purchases. For people who play new games all the time or always want to jump on the latest trend/follow what their friends are playing, that's a strong offering. If you don't play that many new games and don't hop on with your friends to try the latest titles they like, it's harder to justify the payments.
But let's be honest: Xbox Live Gold is a poor deal no matter what. Even if Game Pass Ultimate didn't exist, you can still get a Game Pass for Console service for $1 more than Live Gold and 10x the benefits, or the PC Game Pass version for the same cost as Live Gold. As it stands, the pricing just doesn't make any sense: We wouldn't be surprised if Microsoft is planning on phasing out Xbox Live Gold entirely in the future.
FAQs
Here are a few quick FAQs to clear up any uncertainties people may have about these Game Pass options.
Are There Other Options for Signing Up to Game Pass?
Yes. Game Pass currently has three different options. Ultimate, of course, has everything, and is the only tier that includes EA Access titles. There's also a console-only version, which cuts out PC games and the EA Access titles, but gives you everything else. Then there's a PC version, which doesn't give you console access but does give you all Xbox Game Studios, Riot Games, and EA Access titles on your PC. These lower Game Pass tiers also cost less, around $10 per month, so they are options to save while still getting many of the same benefits.
Is It Easy to Cancel Either of These Options?
Microsoft makes it pretty easy to cancel…well, easier than your phone plan, anyway. Once you sign up with your Microsoft account, your subscription will automatically renew every month, or whenever your current subscription plan is no longer paid for. Otherwise, you will have to head back to your Microsoft account and visit services and subscriptions to find it again and cancel. Or, you can do it right from your Xbox by heading to Settings and going to your Account.
What Does "Same Day As Release" Mean?
That's a Microsoft term that means you get access to a game title on Game Pass or Live Gold on the same day it's released everywhere else. For example, if the newest Elder Scroll game was to hit store shelves, Amazon, and Steam on November 32nd, then it would also be on Game Pass/Live on November 32nd so you don't have to wait. For big releases, Microsoft typically allows you to pre-load games a couple of days before, so you don't have to wait to download the game on release day.
Is Xbox Live Gold Going to End?
We don't know, but we wouldn't be surprised. Rumors about the demise of Live Gold have been floating around for years. It's still around, but Microsoft no longer allows full one-year subscriptions for the service (since 2020), which is a sign that canceling the subscription tier is an ongoing possibility. And, like we mentioned above, the lowest tier of Game Pass is about the same price with many more features, so it's a bit of a black sheep anyway.
Can I Play Online Games Without Game Pass Ultimate or Live Gold?
Almost never. Only a small handful of games allow you to play online without a subscription, including Fortnite, Rocket League, and a few other free-to-play titles.