The holidays are upon us, and for most people that means an assortment of gatherings with families and friends. Now, this isn't always the most fun for all of us. Standing awkwardly in a corner isn't always the best way to enjoy yourself. So why not bring something to the party? If you're a gamer, that means relying on your expertise to curate a gaming experience that can be fun for all. Bonus points go to you if you can get someone with absolutely zero gaming experience involved. Share your love of gaming with your loved ones this holiday with titles like these.
The Jackbox Party Pack 6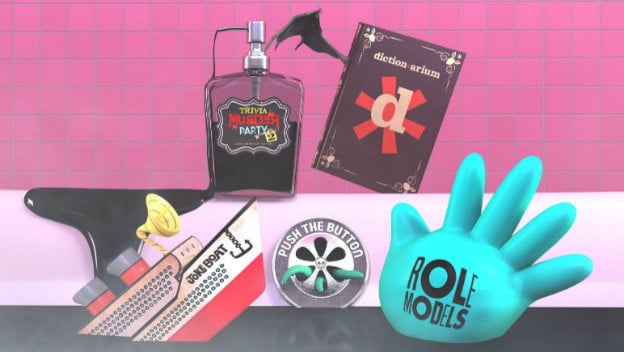 Truly, almost any entry in The Jackbox Party Pack series will get the job done at a party, but why not jump in on one of the newer entries? The Jackbox Party Pack 6 has a little something for everyone. These games are played through a combination of console and mobile devices and don't require an app; players need only navigate to a url and enter a code to join the match. Each one of the included games is easy to understand. Compilations always include a mix of trivia, comedy, and social games that will get people laughing and talking.
Be cautious, though, because these games can occasionally create awkward situations. That can mean quality ice-breaking or a weird story to bring up the following holiday season. These games also have subjects that trend towards a slightly more mature audience.
Mario Tennis Aces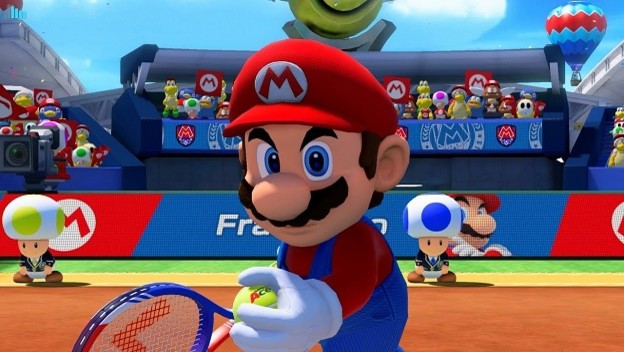 My first inclination when thinking about a Nintendo game to bring to a party would be something in the realm of Mario Kart or Super Mario Party. Upon further reflection, Mario Tennis Aces is a pretty perfect title. It can be a very technical game that gamers can find satisfying as they work through the head games people play, but it is also in the same vein as very popular Wii Sports games. Motion controls and the familiar tennis backdrop means it is accessible to almost anybody. Its friendly characters and silly powers also make for a spectacle the whole family can enjoy. Every audience might be able to get down with its friendly competition. Just don't let things get too heated.
Beat Saber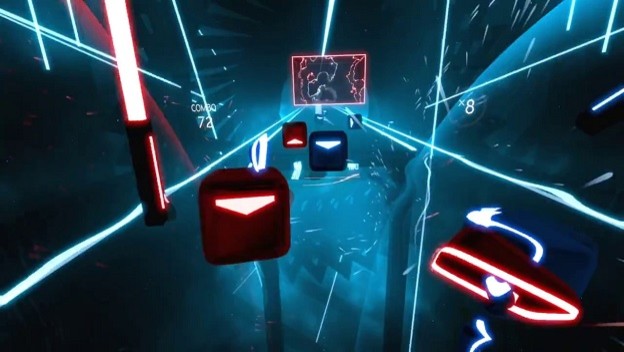 Maybe you've been seeing commercials for Beat Saber and it has your interest piqued. That makes sense, because the VR game is all over the place and is an absolute blast. Now, it may not be a party game in a conventional sense, but it is definitely a spectacle. Players put on a virtual reality headset, use motion controllers, and wield lighsaber swords to slash at oncoming obstacles that accompany a rhythm track. It's a great excuse to show off a virtual reality experience. In addition to being novel, it is incredibly fun. Taking turns and challenging one another to beat high scores is a party experience in my book.
DropMix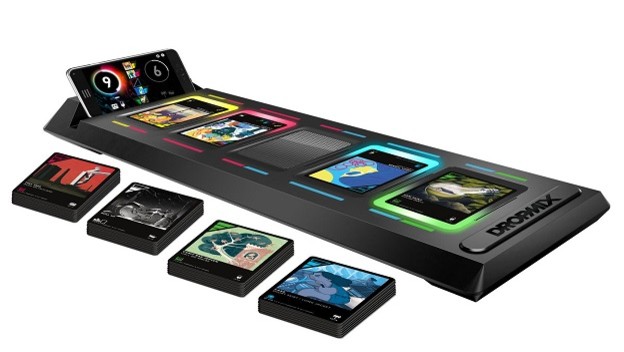 Music is great for parties, and accessibility is critical for party games. I'm not sure why DropMix didn't take off and become super popular, but I maintain that it is one of the cooler experiences Hasbro and the folks at Harmonix have ever manufactured.
The game, which can be found relatively cheap these days, consists of cards, a plastic gameboard that hooks up with a phone or tablet and, a phone or tablet with the DropMix app. There are multiple modes of play, but the basic premise is that teams use their deck of cards to score points while remixing the ongoing track with different parts of different songs. The application handles all the necessary changes to beat and harmony, so no working knowledge of music theory is needed. A vast assortment of genres, which can be added to with booster packs, ensures that everybody can have a little fun with this.
Super Monkey Ball: Banana Blitz HD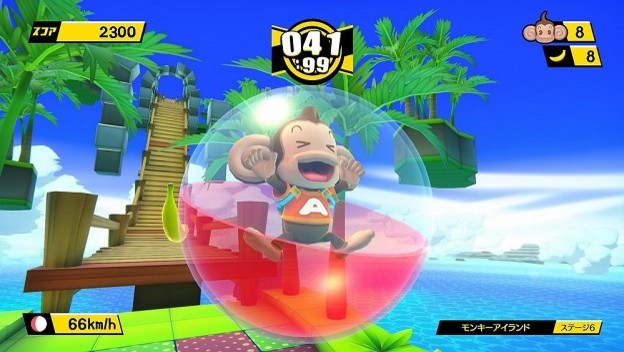 I love the Super Monkey Ball series and I am glad that Banana Blitz received the remaster it deserved. At its core, Super Monkey Ball: Banana Blitz HD is a minigame collection, but its cute premise is the primary draw.
It is appropriately named Super Monkey Ball because it features, well, monkeys in balls. The player controls them by tilting the world beneath them, in most cases. There are a wide array of ways to play, but the fun music, cute characters, and sheer simplicity will ensure that everyone at the party can quickly get a handle on things.
It is also completely devoid of objectionable content, although I did once have a crude family member make an off-color joke about the title of the game itself. I'm still recovering from the strain of that particular eye roll.