Multiplayer games are constantly trying new things to attract players, whether it's by expanding into new genres, giving players new mechanics to toy with, or just making things really pretty. Unfortunately, with so many to choose from, it's inevitable that some get left in the dust to waste away in obscurity. While there are plenty of titles that never even really see the light of day, some show initial promise before failing to garner a sustainable player base. These are the games that were hyped prior to or at launch, but that ultimately tanked. Good luck finding enough people online to play one of these games.
Gotham City Impostors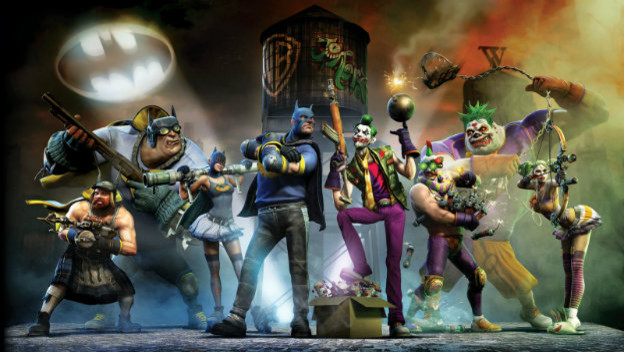 Set to be a light-hearted FPS in the DC universe, Gotham City Impostors released on Xbox 360, PS3, and PC back in 2012 to decent praise (garnering scores around the 70 range on Metacritic). However, while the first few months were reasonably successful, things quickly went south. Within four months, the average player count on Steam dropped from around 2100 to 470. Eventually, the game was forced to go free-to-play and was given away as part of Xbox's "Games with Gold" program. Apparently, this wasn't enough, as soon after the console servers went offline, leaving only the PC version with a player base of around 60 players.
WildStar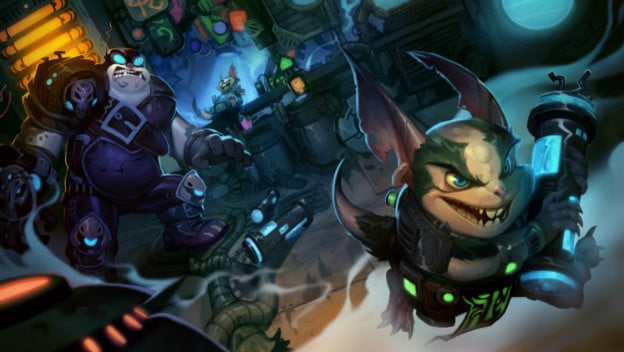 With its vibrant trailers showing off a cast of colorful characters, WildStar seemed ready to make a huge splash in the MMO market. It even released to positive reviews, with its Metacritic score sitting at a healthy 82. I even remember being really excited for it, enticed by all the features on offer and the interesting world that was being constructed. What ended up scaring me (and likely many others) off was WildStar' s subscription fee. This caused the game's community to gradually dwindle until it eventually went free-to-play. While this sustained things for a spell, it certainly didn't fix the problem. In February 2016, the PvP servers were shut down due to underpopulation, and now WildStar survives off an average of 200 players.
Defiance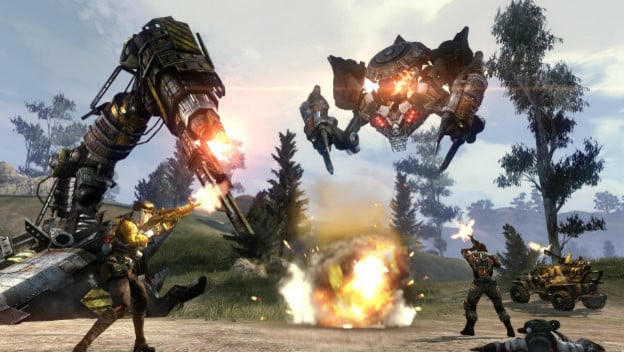 Remember Defiance ? Back when cross-media entertainment was all the rage, Defiance drew attention for being a big-budget video game that would tie into a television series of the same name. Of course, the show was being aired on Syfy, which certainly raised some eyebrows, but there was still a fair amount of optimism, particularly when it came to the game. Even if the show sucked, the game would be good, right? Well, not so much. Both game and show released to largely middling reviews, and the game rapidly faded away. It too tried the free-to-play approach eventually, which did provide a surge of players. The business model changes only served as a band-aid, though, as the population gradually settled back down to around 300 players, which is where it sits now.
Gigantic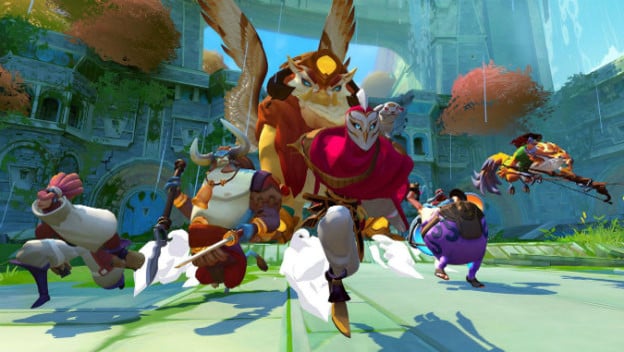 I swear, I'll harp on about Gigantic until the end of time. As a fresh, interesting entry in the popular hero shooter genre, it showed a great deal of promise; it certainly caught my attention with its attractive art style. What may have done it in was its fragmented launch: Gigantic released in open beta on Perfect World's Arc client and on the Windows 10 store. Then, once the full release came along, the game made its way to Steam and Xbox One. This severely limited the game's appeal while in beta, as the Windows 10 store in particular has garnered a lot of ire since its release. Plus, the different releases left many players confused as to who they could play with; cross-play was advertised, but apparently only worked between the Windows 10 version and the Xbox One version. Arc players were out of luck, and the fate of Steam players was indeterminate. It's still possible to get into a game of Gigantic , but with the player base rapidly dipping below 200, who knows how long that'll last?
LawBreakers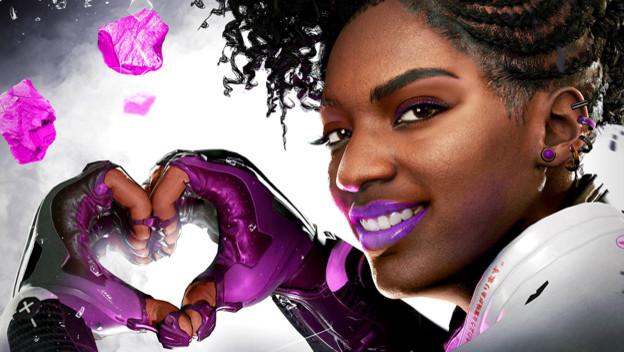 LawBreakers looked like it was set to succeed. It had an incredibly clever zero-gravity mechanic that opened all sorts of new gameplay possibilities. It had tons of YouTubers and other ecelebrities promoting it, building it up to be the "next big esport". Hell, the whole project was led by Cliff Bleszinski, a.k.a. the guy behind incredibly popular shooters like Gears of War and Unreal Tournament. None of that seemed to make a difference. Critics like TotalBiscuit argue that the game's lack of a useful tutorial left many players at a loss as to how to take advantage of LawBreakers ' unique movement system. Others argue that the game wasn't properly promoted by major companies like Microsoft. Whatever the case, LawBreakers is in serious danger for a title that just released this year. An average of 45 players in the last 30 days? Yeah, LawBreakers 'll need a miracle to get out of that hole.
Evolve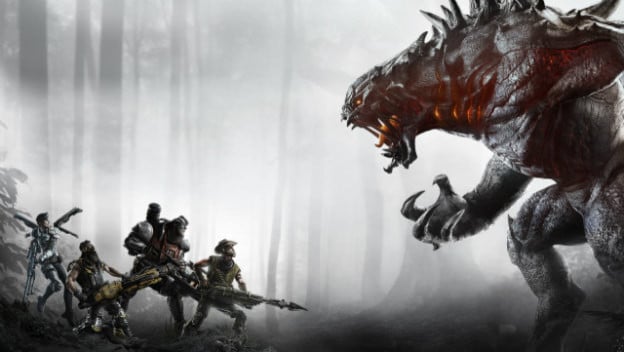 Evolve was one of the games that brought asymmetrical multiplayer into the public eye. Featuring impressive visuals, a varied cast to provide players with an assortment of roles, and an array of hulking monsters to fight, the hype train for Evolve left the station early and left it strong. Perhaps that got the better of Turtle Rock and 2K, though, as they rapidly began carving the game up into as many DLC chunks as possible. One of the designers on the game even had the infamous quote of, "[ Evolve will have the] best support for downloadable content ever." While that didn't dissuade players from picking up the game on launch and generating huge sales figures, Evolve 's staying power was severely weakened. Eventually going free-to-play, Evolve did see a boost in players (likely due to the game already being structured like a F2P title…that cost $60 at launch), but with an average of 245 players in the last month, it's clear that Evolve is going the way of the dinosaurs.
Battleborn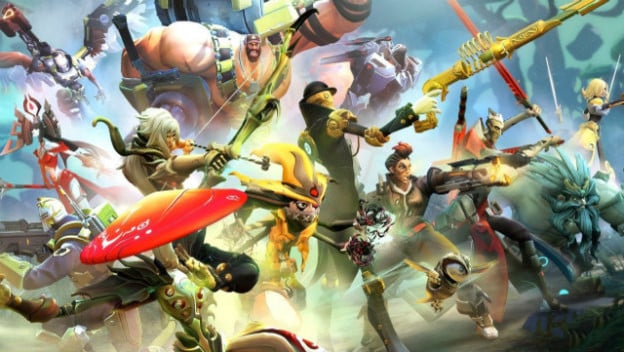 Who could have guessed that this would be at the top? Gearbox's Battleborn made the colossal mistake of attempting fight Overwatch on its own turf near launch. Despite differences between the two titles, players nonetheless compared the two, determining that Blizzard had established a far more interesting universe. Thus, Battleborn was cut off at the knees almost right out of the gate. Once Overwatch released, things just got worse. It was clear that Battleborn was failing, but Randy Pitchford seemed unwilling to give up. This led to all manner of marketing strategies, including the game going free-to-play (despite Pitchford initially claiming it wouldn't). However, it was never advertised as such, being labeled as a "Free Trial", leading to customer confusion and a relatively minor impact on the game's community. Pitchford even took to Twitter to "promote" dirty Battleborn fanart (Battleporn?), perhaps in a vain attempt to get some sort of community attached to the game. No such luck, though, and Battleborn now languishes with peak player counts in the mid-100s.