The holiday season is here, which means people might be looking back on what games could have been missed. Making wishlists, searching sale ads, and trying to pick presents for other people can be a daunting task. Especially when so many amazing games appeared in 2019! Fortunately, we're here to help with a comprehensive gift guide of titles you shouldn't forget about when you're heading to your favorite stores. All of these games would make not only your days both merry and bright, but bring joy to your world too!

Rockstar Games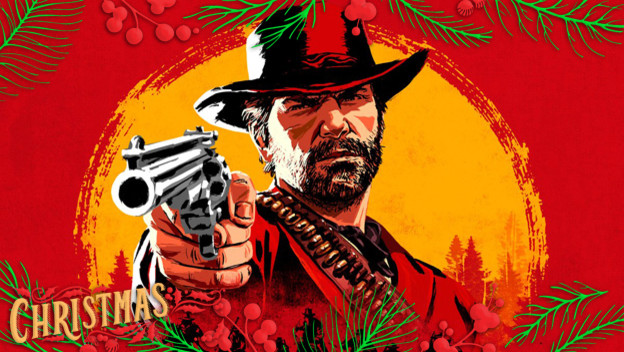 As we head to the end of 2019, sometimes you reflect on where you were around the same time the year before. Connecting the dots sometimes puts successes and failures into perspective. Rockstar Games came into 2019 hot, thanks to the October 2018 release of Red Dead Redemption II. It was an instant hit with critics and fans alike.
In 2019, we're seeing Rockstar's success expand, with the release of Red Dead Redemption II on PC, which includes a Stadia release. Grand Theft Auto IV continues to make money hand over fist as well, especially thanks to GTA Online's never-ending communities.
And hey, there's a good chance you have Rockstar fans in your life! With the holidays around the corner, merchandise is always a good gift option. Rockstar has its own online storefront called The Warehouse. On this website, you can get all kinds of Rockstar merchandise . These include smaller items like a Red Dead Redemption II bottle opener, to designer clothing from Barking Irons. You can also get copies of various games and general Rockstar Games merch like apparel. You can even use The Warehouse for DLC add-ons and GTA Online Shark Cards. From shirts to candles, there's all kinds of stuff.
The Jackbox Party Pack 6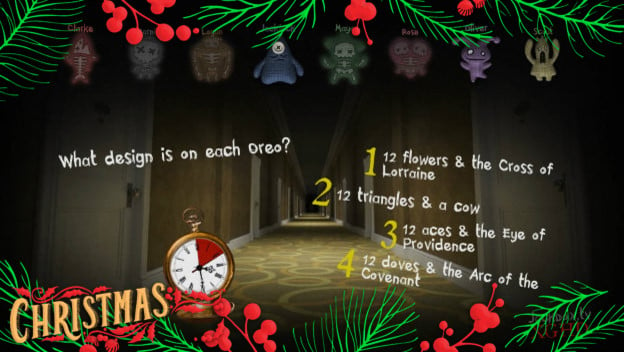 It's always great to have a game around that everyone can play, regardless of their skill level. The Jackbox Party Packs are great at this, and The Jackbox Party Pack 6 is exceptional at this job. People get a compilation of five games that all use a cell phone, tablet, or any device with a good browser to play along. There's no need to worry about skill levels or familiarity. All you do is have fun.
Each The Jackbox Party Pack 6 game has its own theme. Trivia Murder Party is about being smart enough to "outlive" the other players. Dictionarium has you creating words and voting for the best ones. Joke Boat has everyone writing jokes based on prompts. Push the Button has you finding the alien in your midst of friends. Role Models is about defining everyone's personalities with prompts. All of them can really be a lot of fun and easy to jump into.
The Jackbox Party Pack 6 is available on the Nintendo Switch, PlayStation 4, Xbox One, and PC. Each game is good for groups of at least three players. Also, every game has different options to encourage playing locally or going ahead to stream and play online with other people.

New Super Lucky's Tale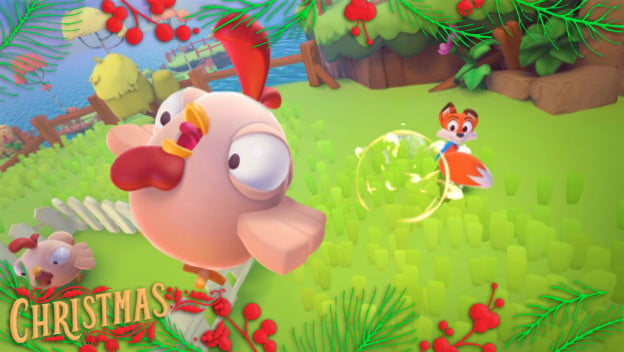 Super Lucky's Tale was an adorable game on the Xbox One and PC that followed an adorable fox in a collect-a-thon akin to the Nintendo 64 games of yore. It was bright, colorful, and a major improvement over the Lucky's Tale VR game. Now, with New Super Lucky's Tale, the adventure has come to the Nintendo Switch.
Many things remain the same in New Super Lucky's Tale. A former Guardian named Jinx has attempted to take a sacred book for its power and hunt down former allies. However, just when things seem bleak, the book's pages are scattered and Lucky is sucked into it. Lucky has to go through different words within the book, collecting missing pages and defeating Jinx's Kitty Litter Minions.
So, what does that "new" in New Super Lucky's Tale mean? Well, it means people who pick it up will get to see things like new levels, redesigned levels, new music, more abilities, extra story segments, and every bit of DLC from the original release. It's now a platformer you can take with you anywhere, letting you enjoy foxy escapades either at home or on the go. You won't be able to outwit this adorable, furry friend!

Ghostbusters: The Video Game Remastered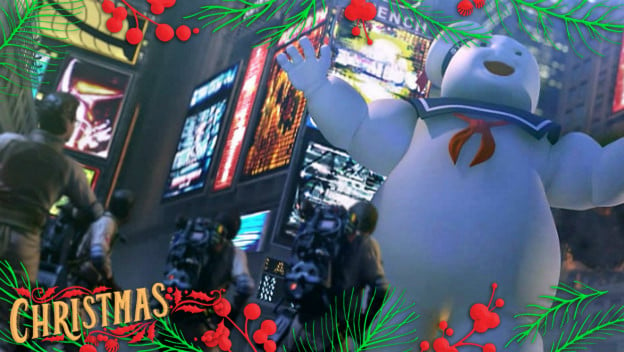 We're bringing 2009 back! Ten years after the release of Ghostbusters: The Video Game, an interactive adventure that actually continued the original story after Ghostbusters II, it has returned. This time, it has reappeared as Ghostbusters: The Video Game Remastered . As you would imagine, it takes the game people loved and gives them a chance to prove they aren't afraid of ghosts again with friends.
It's 1991, and Thanksgiving is going to have some uninvited guests. By which I mean, some ghosts are going to be crashing the party. All of the Ghostbusters you know and love have returned. Peter Venkman, Raymond Stantz, Egon Spengler, and Winston Zeddemore, who are again played by Bill Murray, Dan Aykroyd, Harold Ramis, and Ernie Hudson, are tasked with defending New York against the supernatural with the help of an unnamed "rookie" played by… well, the player. The star-studded cast is rounded out by Alyssa Milano, Max von Sydow, Annie Potts, and William Atherton.
Ghostbusters: The Video Game Remastered is available on the Nintendo Switch, PlayStation 4, Xbox One, and PC, and it looks prettier than before. Or, if you want to go old school and pick up the original way back when, you could get it on the PlayStation 3, Xbox 360, and PC.

NASCAR Heat 4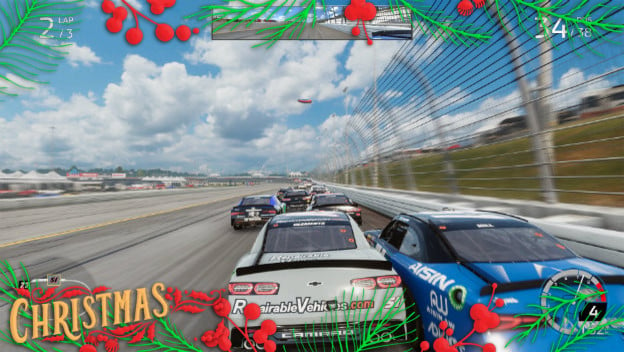 All sorts of racing games are out there, but one staple people could always turn to are the ones based on NASCAR. Each one includes cars people know, drivers they recognize, and tracks they may have seen while watching the sport. NASCAR Heat 4 is the latest entry. While it's great for familiar fans, it could also end up being a good idea for people who maybe aren't gamers, but just enjoy NASCAR in general.
NASCAR Heart 4 is a huge game. If people decide to start up a career, they have four different series to choose from. NASCAR Cup, Trucks, Xfinity, and Xtreme Dirt are all there. There are all sorts of racing options available. You have new customization options and a Track map. The physics are much better. The AI is better so you really have a great sense of competition. Not to mention, it looks better.
NASCAR Heat 4 is available for the PlayStation 4, Xbox One, and PC. If you really find yourself enjoying being out on the track again, you could always go ahead and get its paid DLC to add to the things you'll be able to do and the paint options you could choose from.

Zombieland: Double Tap – Roadtrip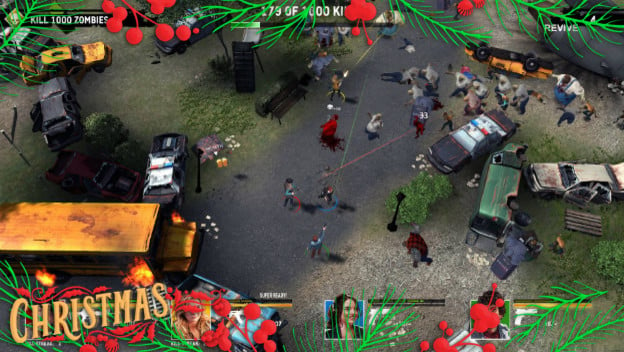 Remember when it was a given that new movies or TV shows would end up getting games when they were released. Well, that isn't always the case anymore. But, when it comes to Zombieland, people who enjoyed the movie series could go ahead and relive the idea of its concept in an interactive form. Zombieland: Double Tap – Road Trip is available for people who want a more lighthearted way to fight the undead with familiar faces.
Zombieland: Double Tap – Road Trip could be considered a supplemental activity. Instead of trying to retell the story of either the first or second movie, it acts as a means of connecting them. It is a twin-stick shooter for up to four players to play locally. You go through 18 different levels as Tallahassee, Columbus, Wichita, Little Rock, and other characters from the new movie. Your goal is to defeat over 15 different types of zombies, staying alive while also completing various objectives.
Zombieland: Double Tap – Road Trip is available for the Nintendo Switch, PlayStation 4, Xbox One, and PC. Not to mention, people who love the series and its lore could go ahead and see the new Zombieland: Double Tap movie.

Street Outlaws: The List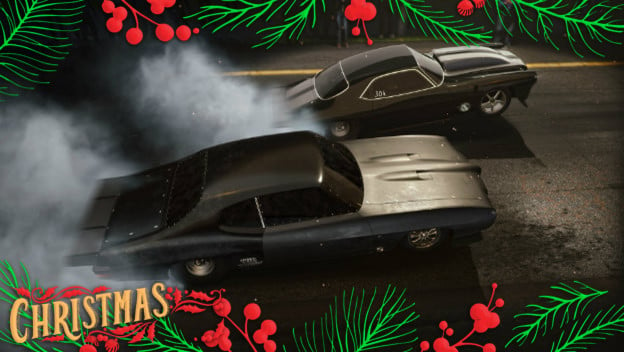 Not all racing games are created alike. Each one covers a different element of the sport, and some could be more about the competition or simulating the experience. When it comes to drag and street racing, someone might want to look into Street Outlaws: The List . It's the sort of game that gets a little bit gritty.
It wouldn't be fair to just pin Street Outlaws: The List as a drag racing game. There's more to it to that. It's based on the TV show and offers what people should expect from such a thing. 10 of the cars are there, and your goal is to race to make the list. That means going through Challenges, Drag Racing, Tuning, and Quick Play. All sorts of cars are there and each one can be adjusted to make it as incredible as possible, giving you a better chance to prove yourself whether you are out there racing alone or pulling along a friend for the ride.
Street Outlaws: The List is available for the Nintendo Switch, PlayStation 4, Xbox One, and PC. It's another racing option for people thinking about getting out there and trying to hit the track. Maybe try watching the show too!

John Wick Hex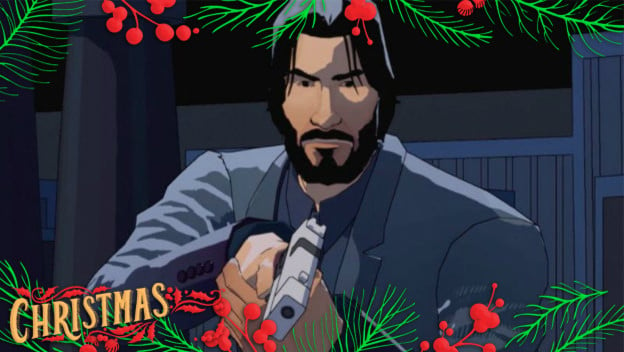 John Wick is an incredible film series. It's great for people who love Keanu Reeves, assassins, and stories about revenge. (Not so much for people who prefer movies where the dog doesn't die.) For those who love the series and its lore, there's a game for you. John Wick Hex is out now, in time for the holiday season. And, even if you aren't a fan, it's a solid strategy game.
John Wick Hex is set ahead of the movies. The New York Continental's Charon and Winston have both been abducted. Hex is behind it, and the High Table is looking for people to defeat Hex, Hex's minions, and essentially clean up. John Wick accepts, heading out around the world to fulfill his mission. The timeline strategy has you moving Wick around a hex-based grid, managing resources, and acting along a timeline to defeat enemies. You have to make sure you have enough ammo, are aware of what's around you, and act in time to complete every objective successfully.
John Wick Hex is currently only available for PCs, and you can only find it on the Epic Games Store. However, it will also eventually be coming to various consoles too.

Baldur's Gate Enhanced Edition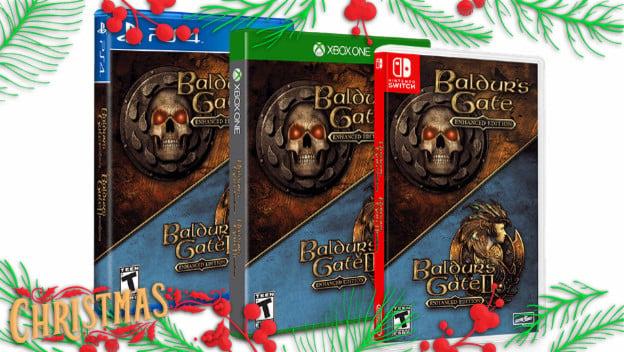 Want to hear something amazing? Some of the best loved, classic RPGs will be heading to a new platform. People who love traditional games will have a chance to go back to the world of Baldur's Gate. While these were traditionally PC games and were starting to look a bit dated, there's a new refresh out there with Baldur's Gate Enhanced Edition for consoles.
The Baldur's Gate Enhanced Edition really has it all. People get the original Baldur's Gate. They also get Baldur's Gate II with every sort of add-on. Not to mention, the 2016 Baldur's Gate: Siege of Dragonspear expansion that bridged the gap between the two stories is included in the compilation. While there is no multiplayer there, which people should always remember, those who want an engrossing, single-player adventure will be set. Plus, it will look clearer than ever on your systems' screens. Plus, it has a control scheme designed with consoles in mind, meaning you won't have to try and work out how something that relied on a keyboard and mouse might work in this new "world."
People who can't wait to head back into the Baldur's Gate series will be all set with Baldur's Gate Enhanced Edition on the Nintendo Switch, PlayStation 4, and Xbox One.

Felix the Reaper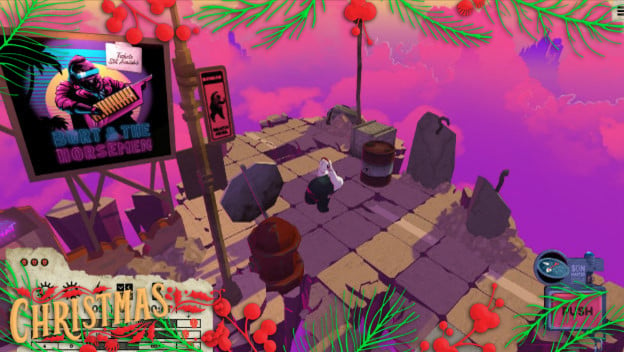 Time to find out if death becomes you. People looking for a new puzzle game have an opportunity to turn others' misfortune into their amusement. It is all thanks to Felix the Reaper , a puzzle game that involves trying to figure out how to best cause other people to… well… die. Because you are death.
Blue Oyster Cult's "don't fear the reaper" advice doesn't apply here. Players follow Relix, a reaper who enjoys his job and has a spring in his step. You need to kill people. But, you have to stay in the shadows. Your goal is to arrange each death, causing shadowy spaces for you to move in and work unseen. If you play smart, you can wipe out all of your opponents, who happen to be the people who want to go about their lives, and solve the puzzles that would result in their deaths.
You can find Felix the Reaper in plenty of places. It is immediately available on the Nintendo Switch, PlayStation 4, Xbox One, and PC. Perhaps it is time for you to start trying to make the world a little emptier by figuring out how to lure more people to their untimely doom.

Sekiro: Shadows Die Twice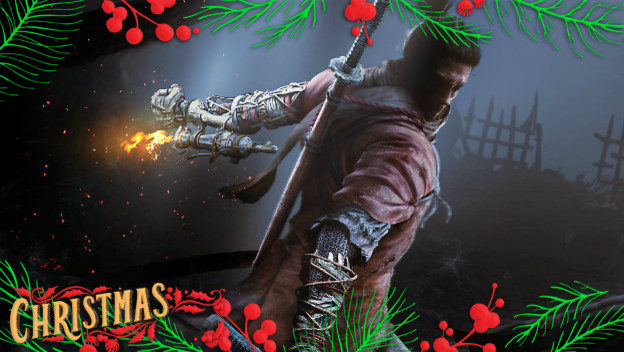 FromSoftware graced the world with a new game in 2019. People had a chance to follow a ninja in a Soulslike sort of game that is reminiscent of its Dark Souls and Demon's Souls series, but at the same time tweaks the formula and adds different sorts of gameplay elements and extras that completely change things up.
In Sekiro: Shadows Die Twice , players inhabit the role of Wolf, a shinobi beholden to his child master. Early on, in what is essentially the tutorial section, Wolf is defeated and wakes up with a mechanical prosthetic affixed to the place where his arm, which was cut off by an enigmatic and powerful foe, once was. It is here that we learn two important things. One is that Wolf can revive himself. The other is that his prosthetic can be upgraded and will play an essential role in combat. From there, you go to save your lord.
Sekiro: Shadows Die Twice is available on the PlayStation 4, Xbox One, and PC. If you end up going for the PC version, don't forget to look for mods! There are quite a few out there that can change how the Wolf looks or alter how the game is played.

Crash Team Racing: Nitro-Fueled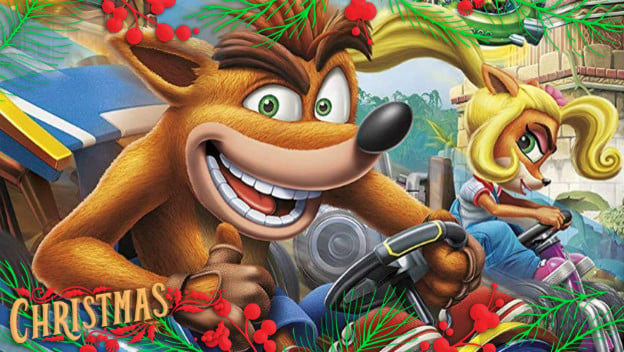 Crash is back in a big way! Coming off of the revival of the bandicoot with Crash Bandicoot N. Sane Trilogy, Activision decided the character's excellent kart racer needed to appear again too. Once again, it's an exceptional sort of return that doesn't just give people a prettier version of the Crash Team Racing PlayStation game. Instead, Crash Team Racing: Nitro-Fueled does much more.
Crash Team Racing: Nitro-Fueled is, at its core, Crash Team Racing. But, it also adds gameplay elements, characters, carts, and concepts from Crash Nitro Kart and Crash Tag Team Racing. This means you have a better Adventure mode with Classic and Nitro-Fueled modes, more cinematics, extra difficulty levels, a Ring Rally mode, battle modes, and a Pit Stop in-game shop where can use earned or real money to go ahead and buy even more things to enjoy within the game.
Crash Team Racing: Nitro-Fueled is available for the Nintendo Switch, PlayStation 4, and Xbox One. If you pick it up, remember to constantly keep an eye on it! Beenox and Activision keep adding new content to it, in the form of Grands Prix, which bring in new drivers, karts, tracks, and customization options. For example, Spyro is a driver now!

Call of Duty: Modern Warfare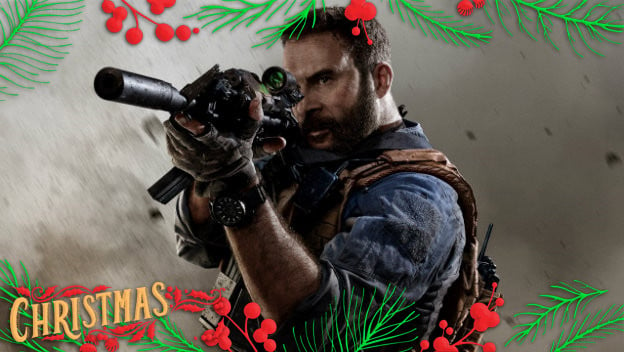 Every new year in gaming also means a new Call of Duty for people to enjoy. Except this year, the latest entry is also a revival. Call of Duty: Modern Warfare is a reboot of the original 2007 game. Time to get modern and deal with real-life-inspired conflicts.
Call of Duty: Modern Warfare's campaign is a pretty wild ride. Like I was saying before, it's one of the most amazing-looking games with no discernible art direction I've ever laid eyes on. It's realistic military shooting drama at its current peak, with truly impressive lighting and lifelike facial animation with emotive expressions.(Also, the gunplay looks really good.) The lighting engine does a lot of work, as Infinity Ward's team found every excuse it could to show off. From crawling through underground cave systems to exploring a massive estate while Captain Price shoots spotlights for you, Modern Warfare practically orients its play scenarios around lights and shadows.
Call of Duty: Modern Warfare is out there for PlayStation 4, Xbox One, and PC owners. Remember, this time around, people can enjoy cross-play and all get into matches together! Also, there are no multiplayer map packs and it doesn't have a season pass this time around, so expect more equal experiences across the board as everyone gets to enjoy all the new content together.

NBA 2K20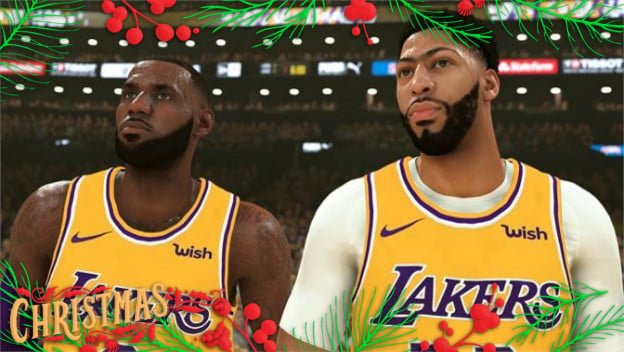 Ready to play some basketball? NBA 2K20 brings back all the modes and gameplay you'd expect, built around connected online experiences. Another year of refinements has smoothed out some rough edges of the basketball gameplay that was already worth seeking out, and the level of control you have over shot types is both useful and entertaining.
The showcase mode for every NBA 2K release, this year's MyCareer story is brought to you by LeBron James and his production company, SpringHill Entertainment. The franchise has long relied upon celebrities and auteurs to drive this mode, but LeBron's edition doubles down on the idea. In one way, it succeeds: big names in both the acting and basketball worlds show up, from Idris Elba and Rosario Dawson to Mark Cuban and… well, LeBron James. The bench is deep, too: Ernie Hudson and Thomas Middleditch are here, and cover star Anthony Davis leads a group of players each showing up for a very short time.
You can find NBA 2K20 on the PlayStation 4, Xbox One, and PC. There have been some patches lately, so it might be in better shape. If you're a parent, make sure you supervise kids and clarify what in-game purchases they can and can't make.

WWE 2K20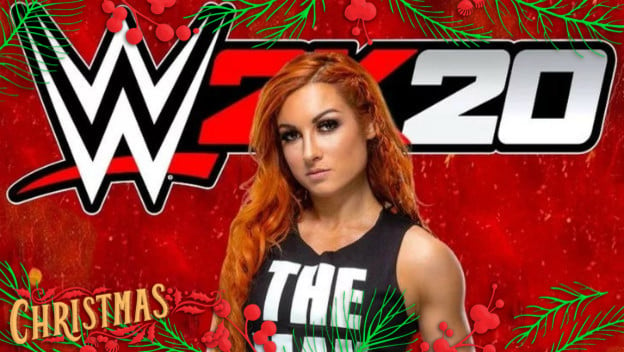 People who can't get enough of the WWE have a chance to step into the ring again. The latest entry in the 2K series is back! WWE 2K20 is about what anyone would expect from a new installment, in terms of content. This year's title is definitely occupying the "another one of these" space of annual game releases. There's a showcase focusing on the Four Horsewomen that plays out just like the other showcase scenarios, a largely unremarkable Universe mode, and the well-received Towers mode from WWE 2K19 is back too.
One of the bigger aspects of WWE 2K20 that isn't quite a "feature," per se, is how much more attention the women's division gets. It's something that was sorely lacking in past years' entries. Mixed tag team matches are back in the mix, and tag mechanics have been similarly streamlined for ease of use. It's a lot easier to perform different gimmicky moves than ever before, including things like hot tags and double moves.
WWE 2K20 is available on the PlayStation 4, Xbox One, and PC. While it had a rough start, things should start looking better. After a massive fix WWE 2K20 campaign, where vocal fans came shared experiences online, the developer and publisher have come together with a series of fixes to put the game in a better place. As time goes on, it should hopefully get better.

The Golf Club 2019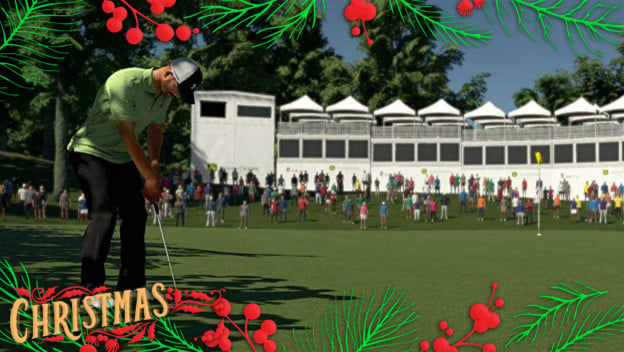 Maybe this year, it would be time to tee off for the holiday season. When the weather outside is frightful, then you need to take time to enjoy some more pleasant, virtual weather. The Golf Club 2019 could afford that opportunity, as it provides a golf simulation that does its best to accurately recreate the experience. If someone is a fan of the series or a die-hard golfer, it's a chance to come out swinging.
As you would expect, The Golf Club 2019 is about getting the most out of the game. It is a PGA Tour licensed title, so you'll see all sorts of familiar faces and equipment. You'll appear on all of its courses. This will happen both in the Q-School and Web.com Tour Career mode, as well as the Alt-Shot and Skins modes. Not to mention, you'll have all sorts of different customization options available to you as you play.
If you're ready to practice your drives, The Golf Club 2019 is available for the PlayStation 4, Xbox One, and PC. Expect plenty of opportunities to play with other people. Especially since this time, its Online Societies will be even bigger and better than people may have expected.

Civilization VI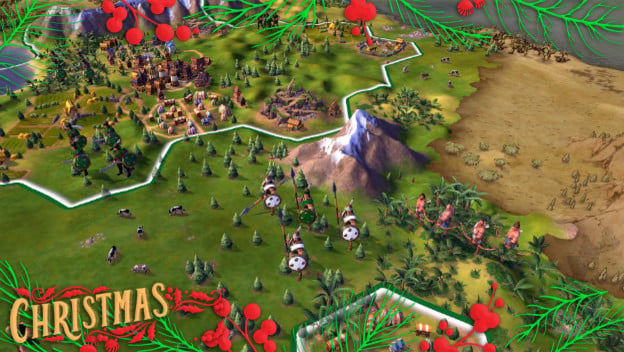 Sid Meier's Civilization series made famous the phrase, "one more turn," and for good reason. From the moment a random new world presents itself, it is engulfed in uncharted "fog" that just begs to be blown away by the winds of discovery. Hours into a match, when the entire map has been charted and you are in strong pursuit of expanding your borders and grasping the last precious unclaimed resources, "one more turn" has evolved from a few seconds of land discovery to several minutes of careful military calculations and building choices to keep your citizens satisfied and inch you closer to victory.
The best part is, Civilization VI is, well, pretty much everywhere now. People who want the original experience, complete with mods, could get into it on PCs. People who want to take it on the go or play it on a big screen could pick up a console or mobile port. After all, it is on the Nintendo Switch, PlayStation 4, Xbox One, and iOS devices too! If you are playing on a non-PC platform, you'll be able to enjoy controls specially designed for that system. Plus, even its various expansion packs are available on more than just the PC now!

Mario & Sonic at the Olympic Games Tokyo 2020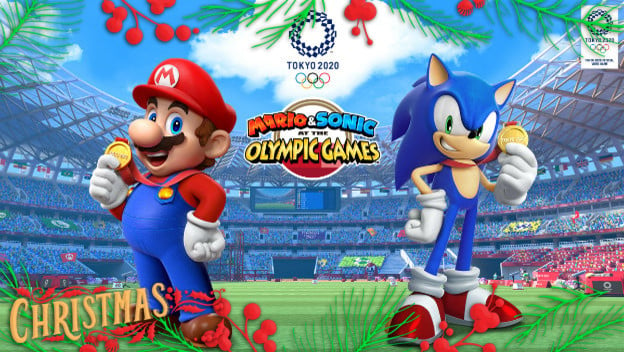 One of the great things about the Nintendo Switch is how easy it is to play with a bunch of other people using it. I mean, the standard model already comes with two controllers, which you can use in a standard way or for motion controls. So, something like Mario & Sonic at the Olympic Games Tokyo 2020 is a fantastic fit. It gives people a minigame collection you can play with up to four other people, with the games having standard and motion controls.
When it comes to things to do, Mario & Sonic at the Olympic Games Tokyo 2020 has tons. There are 21 standard Tokyo 2020 events based on Olympic events. There are 10 Tokyo 1964 events, which are 2D, retro-styled affairs like the ones on the NES. You also have three Dream events, which are unconventional takes on traditional sports.
You can only find Mario & Sonic at the Olympic Games Tokyo 2020 on the Nintendo Switch. If you decide to play, make sure you go through the campaign! That's how you unlock different guest characters for certain events, boosting the roster of playable characters even further with more folks from the Super Mario and Sonic the Hedgehog universes!

Arise: A Simple Story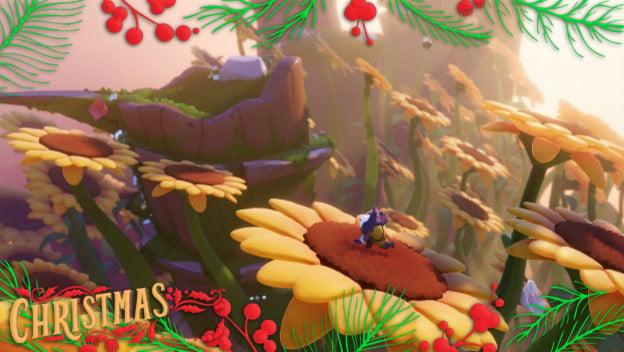 Sometimes, you want a game that makes you feel things. Something more quiet or artistic could be a more appropriate way to spend some time. For example, Piccolo and Techland's Arise: A Simple Story could fit the bill. It's an action adventure game that seems like it could be a soothing and thoughtful game.
In Arise: A Simple Story, your story begins after the end. Someone has died, and his body has been burned up on a funeral pyre. Afterward, they awoke in a sort of in-between place. There, he gets to relive his memories. But, there is a twist. You aren't just seeing what this person went through. You can also control time to adjust how things happened and influence everything, changing how you go through this depiction of the afterlife and what that ends up meaning for the character.
Arise: A Simple Story is available for the PlayStation 4, Xbox One, and PC. If you want to play on PCs, be aware that there is a limitation. It will only be able to be found on the Epic Games Store, so you won't be able to turn to distributors like Steam, Humble, or GOG.

Team Sonic Racing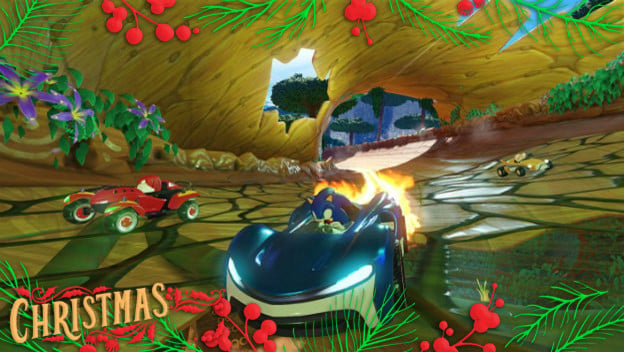 Sonic seems like a character who should be some sort of poster child for racing games. He and his friends are known for racing around at ridiculous speeds. They have a reckless disregard for the rules. Many of the stages from major games have roads or tracks running through them. Also, there have been great Sonic racers before, like Sonic & All-Stars Racing Transformed. Team Sonic Racing tries to do some new things.
Getting to race with other people and help one another, in the name of everyone in your group doing better, has quite a bit of merit to it. The campaign also is goofy in a good sort of way. In the campaign, you are always on a team with two AI partners. (These are the other two designated characters from your official team.) Online, you have the option of playing alone or with friends on a team, both ranked or unranked. Everyone receives points for the position they earn. The team with the most total points wins. It means people who are better can bolster those who are not, and it also encourages some interesting tactics. Especially since, when playing with other actual people, everyone can make their own teams.
Team Sonic Racing is available on the Nintendo Switch, PlayStation 4, Xbox One, and PC.

NHL 20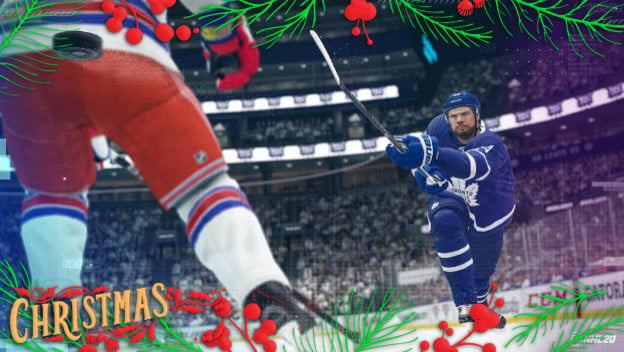 When it starts getting cold outside, you might start thinking of wintry sports. One of the ones that can be the most fun is hockey. But, you might not always have a hometown team you could watch, a good rink where you could do your own skating, or even enough friends to pull together for a team. With NHL 20 , you can enjoy the game at any time. All of your favorite athletes are there, complete with signature shots. Plus, you have modes like CHEL Champions, Draft Champions, HUT Challenges, HUT Champions, HUT Competitive Seasons, NHL 20 Pro-Am, Ones, Online Seasons, Squad Battles, and Threes to enjoy.
NHL 20 is out on the PlayStation 4 and Xbox One. In addition to the standard version, there are also some special editions out there that add to the selection of items you get with the game. For example, the Deluxe Edition gives people one HUT Hometown Hero Choice Pack, ten HUT Premium Packs, and two unlocked World of Chel Hockey Bags. Should you go with the Ultimate Edition, you still get the one HUT Hometown Hero Choice Pack, but get sixteen HUT Premium Packs and five unlocked World of Chel Hockey Bags.

Outer Wilds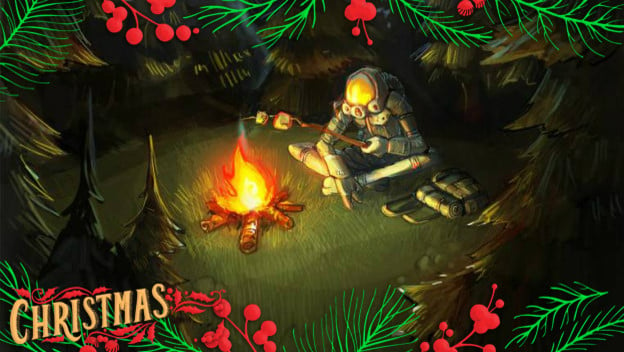 What would you do if you only had twenty-two minutes left in your life? If you are an explorer in Outer Wilds , you would use that time to learn as much as you can about your environment and world, keep all of that in mind once the end finally did come, then, you would go through it all again and see how the new information you learned would change your story the next time around.
Because in Outer Wilds, your last chance isn't really your "last chance." Your character is stuck in a time loop on a world where the sun is about to go supernova and end everything. Each time you play, something changes. It's all because you have changed. When you alter the world around you with your actions, that carries over. So, as you explore this open world. you eventually gain access to new places and learn new things, which means you'll be in a much better place to understand what is going on. Think of it as a more science fiction version of the Groundhog Day phenomenon, only your character doesn't start out as a jerky version of Bill Murray.
Outer Wilds is available on the PlayStation 4, Xbox One, and PC. Just keep in mind that, like many recent PC releases, it is currently an Epic Games Store exclusive. This is a temporary condition, as it will eventually find its way to other distributors.

Sayonara Wild Hearts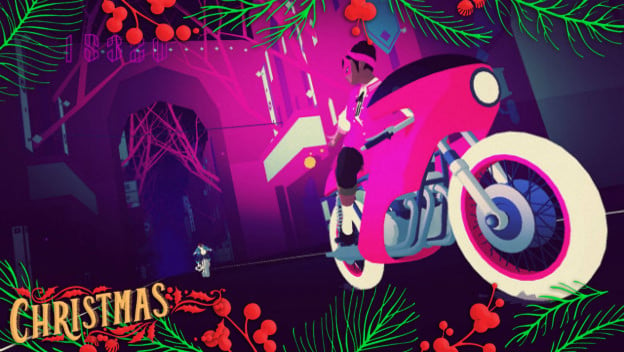 What happened the last time your heart broke? I'm guessing the whole universe didn't threaten to break with it and you weren't given the chance to ride motorcycles after enemies while incredible music played. That's what happens in Sayonara Wild Hearts . After her heart breaks, she finds herself saving the universe by going after enemies while racing around to a fantastic soundtrack.
In Sayonara Wild Hearts, the actual racing part may change. You could be on a bike or flying. Maybe you'll ride on a deer. However, the gameplay remains unchanged. You are on rails and use the directional button to move your character, while the single action button causes her to react to enemies. Your goal is to survive each level, which are set to songs in an incredible soundtrack, to help eventually save the way and restore balance to yourself and the world. And, in case you didn't believe me about the star power behind this, Queen Latifah is actually the narrator for the whole story!
Sayonara Wild Hearts is available on the Nintendo Switch and PlayStation 4. But, if you happen to have an Apple Arcade subscription, which is $4.99 per month, other options open up for you! You can then also play it on Apple devices like the iPhone and Apple TV.

Telling Lies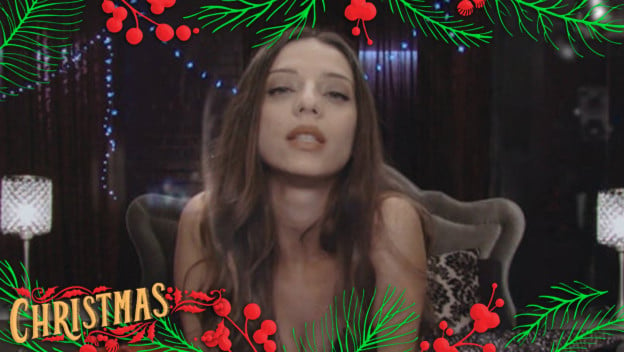 Years ago, full-motion video games were considered very futuristic, but eventually ended up fading out a bit in favor of more traditional experiences. They've been working their way back into people's lives, and Sam Barlow, Furious Bee, and Annapurna Interactive's Telling Lies is one that shows you how to make a good FMV game with real-life actors combining with gameplay to tell a rich story.
In Telling Lies, four people have been under surveillance. You have all sorts of videos and sorts of data on your PC, and it is up to you to sort through every clip to figure out when it happened, who the people in it were talking to when taking part in conversations, and how everything fits together. You only have so much time to look before you run out of opportunities to piece together the story and decide what was going on and what your avatar's role in the events were. Eventually, you'll find yourself earning one of three different endings.
You can find Telling Lies on PCs and Apple iOS devices. Also, if you like it, you might want to look at Sam Barlow's previous game, Her Story. It is also a FMV game that is a thriller and is available on the same platforms.

Kingdom Hearts III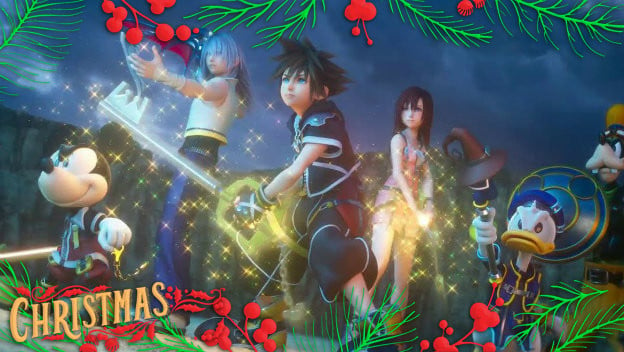 Kingdom Hearts fans have been waiting for over a decade with bated breath for Kingdom Hearts III . Which is weird, because that time waiting has also been spent playing a steady flow of other Kingdom Hearts games, each with its own twist or significant addition to the series' famously dense lore. While newcomers may start out a bit lost, fans of Kingdom Hearts will eat this game alive.
Sora has lost his amazing powers, Samus Aran style. He has to get his abilities back up to snuff, while at the same time Riku and Mickey have their own mission to accomplish. While Kingdom Hearts is still Kingdom Hearts, this third title has perhaps the most coherent storytelling in the series so far. This is due, in part, to a much more solid localization compared to earlier titles, but also due to expository cutscenes spread throughout the Disney-flavored journey that are direct attempts to tie all the loose ends together. Kingdom Hearts III features both returns to old worlds introduced in previous games and several new additions to the series. Plus some of the levels, such as the one based on Toy Story, are especially awesome.
Kingdom Hearts III is available for the PlayStation 4 and Xbox One. There's even a great demo out now that lets people see the start of Sora's story and carry over their progress to the full game!

Dragon Quest Builders 2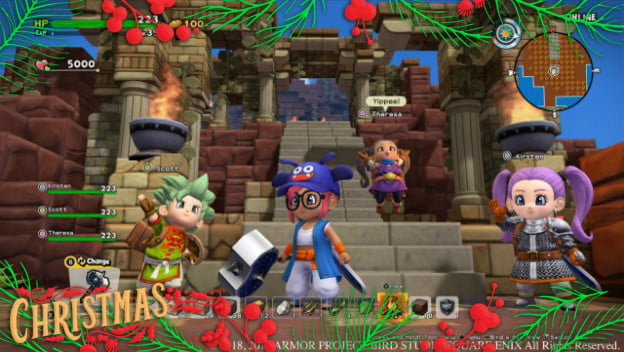 A new Dragon Quest Builders game dropped in 2019, and it's absolutely incredible. For people who like Minecraft or JRPGs, it is a dream come true. It takes the characters and concepts from Dragon Quest 2 , tweaks the story so we have an interesting "what if" scenario, then sets you in an empty and dilapidated world where only the builder and their ally, Malroth, could possibly save the day. The builder being you, of course.
In addition to a major storyline that could take you weeks to complete, you have free reign to build on your own private islands. Plus, you could even open up your original islands to have up to four friends from around the world join you and help you build up your virtual fantasy empire.
Dragon Quest Builders 2 is available for the Nintendo Switch and PlayStation 4. If you want to try it before you buy it, there is a colossal demo that pretty much covers the first fifth of the game and lets you end up carrying over your adventure to the full title. Not to mention, there's a free update that adds a big epilogue and people can get lots of DLC that will let you build more things!

The Sims 4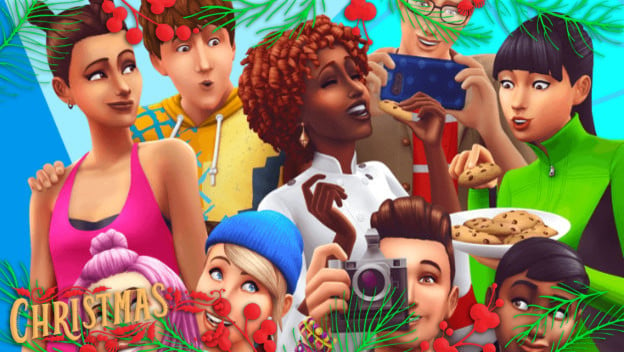 People always talk about these games as a service titles or living games, which game expanding and growing as time goes on. Well, The Sims 4 is one of the biggest and best of them. Since 2014, it has been continually expanding, both from free updates, player-created mods, and official expansion and game pack add-ons that make this life simulation everything you could want and more.
At its core, the basic The Sims 4 experience is about building up a character and running the lives of them and the people closest to them. You determine every element of their life. If you get really attached, you might even try to make one family line stay alive for ten generations.
But, when it really blows up is when you consider all of the extras EA has released. Get to Work, Get Together, City Living, Cats & Dogs, Seasons, Get Famous, Island Living, and Discover University expansions have added things like new jobs, new dating options, cities, pets, seasons, famous lifestyles, islands, and college. You could also get game packs like Outdoor Retreat, Spa Day, Dine Out, Vampires, Parenthood, Jungle Adventure, StrangerVille, and Realm of Magic to add things like new worlds, building items, skills, character types, and create a Sim elements.
The Sims 4 is available on the PlayStation 4, Xbox One, and PC.

Plants vs. Zombies: Battle for Neighborville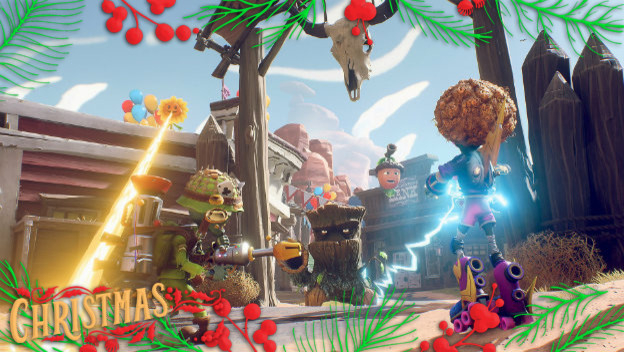 The zombies are coming… again! Plants vs. Zombies is back in a game that stays true to one of the earlier titles. With Plants vs. Zombies: Battle for Neighborville , you get the silly sorts of escapades that can only come from a shooter where half of the people are stepping into the dilapidated shoes of goofy zombies and the others are getting down to the roots of the various plants.
Think of Plants vs. Zombies: Battle for Neighborville as a wholesome sort of shooter. You have 20 different Plant and Zombie character classes, with each side having different attackers, defenders, and supporters. Your goal is to take part in player-versus-player and player-versus-environment scenarios, working together with your teammates to save the day. For example, you can get involved in a Turf War to decide territory in Neighborville or try to be the last ones standing in a Team Vanquish deathmatch. In another nice twist, it supports local multiplayer, so you can play with friends online or in your own living room.
Plants vs. Zombies: Battle for Neighborville is available for the PlayStation 4, Xbox One, and PC. If you find yourself really enjoying this title, don't forget the two prior entries in the series. They are Plants vs. Zombies: Garden Warfare and Garden Warfare 2.

Afterparty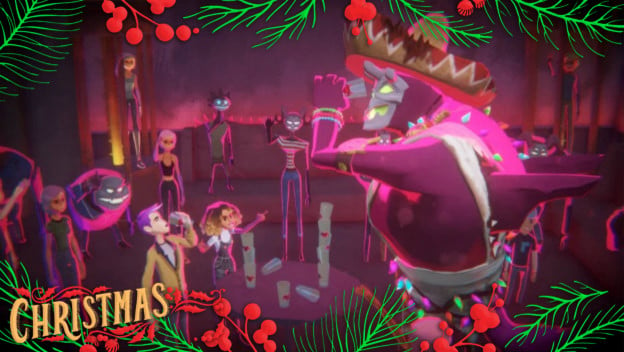 Lola and Milo are dead. The two had just graduated college, were at a party to celebrate the feat, but then realized that this "party" was really a gag arranged by some demons in hell. They died, they're the newest souls in hell, and they actually ended up being so late because of that prank that they missed processing. So now, before they find themselves sentenced to eternal torment, they're trying to see if there is a way out.
Fortunately, there is in Afterparty! Satan is a party animal. If Lola and MIlo can outdrink and outparty his minions, then he'll challenge them for a chance to win back their lives and return to earth. That means barcrawling to different pubs, trying out hell's various drinks to gain access to new conversation options, competing against various demons, and helping solve some relatively minor mysteries. If the duo can get through the night, then they'll have a shot of maybe going home again. But, your actions and dialogue choices have consequences. You never know what could happen as a result.
Afterparty is available for the PlayStation 4, Xbox One, and PC. You'll also eventually be able to find it on the Nintendo Switch too, though that version doesn't have a definite release date yet.

Knights and Bikes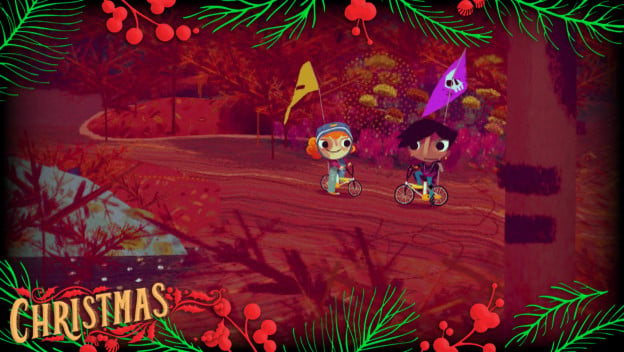 Did you grow up loving movies like The Goonies? Maybe when you were young, you spent your time exploring around town on imaginary treasure hunts. While it might not be exactly easy to go back to those days, Knights and Bikes offers an approximation of the experience. In this adventure, you get to watch two young girls named Demelza and Nessa explore a British island and enjoy the sorts of adventures you'd have expected from the 1980s.
Demelza and Nessa have created the self-proclaimed Penfurzy Bicycle Club. Their goal is to go around the island, searching for adventures and treasures. Their trip will take them everywhere, which means it will take you everywhere. As you play, you might even find the items necessary to make your bikes better or solve different puzzles that come across your path.
Plus, you don't have to play alone. Knights and Bikes can be a cooperative experience. You can play by yourself and switch between characters to use their unique skills as needed. Or, you can have a friend join you for either local or online multiplayer.
You can find Knights and Bikes on the PlayStation 4 and PC. There are also two supplemental books by Gabrielle Kent, called Knights and Bikes and Rebel Bicycle Club.

RAD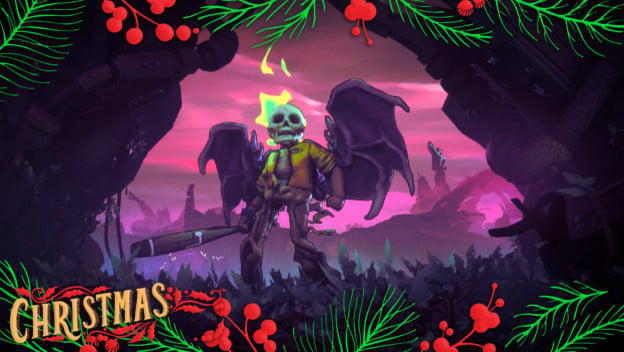 Ready for a roguelike that really takes a theme and runs with it? Well, then you might be ready to get RAD . This is a 1980s theme game that, well, isn't exactly set in that time period. Rather, it's set in a dystopian future that really adopted that theme, which results in a neon wasteland where letting yourself mutate could end up being the best way to survive and accomplish all of your goals.
See, in the world of RAD, respirators are needed to keep some areas hospitable for humans. The area near your town is failing. Fortunately, your village's elder has given you a new ability. You can go out into the wasteland and actually survive, all so you can restore the respirators and make the world livable again. As you explore and fight the mutants living out there, you too will mutate. This will change your abilities and skills, giving you a better shot at survive in the world. Because, since this is a roguelike, it is very easy to die and then find yourself replaced with an entirely new character who doesn't have any of the helpful changes you acquired.
RAD is available for the Nintendo Switch, PlayStation 4, Xbox One, and PC.

KIDS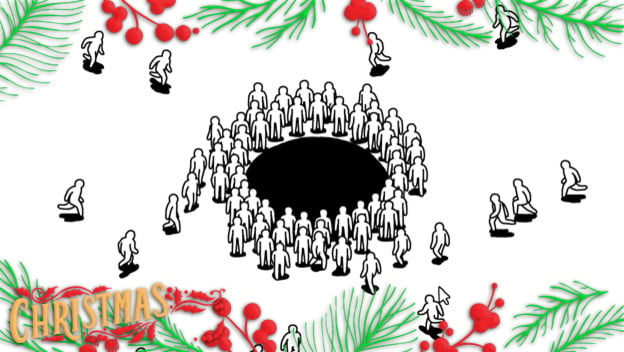 Games aren't always about long and elaborate experiences. Sometimes, they are setpieces. They offer brief animations that let you go through something thought provoking. A game might be there to make you think. KIDS , which is a project from Playables, Mario von Rickenbach, and Michael Frei, is that sort of title.
It's also one of those things that is barely kind of a game. Rather, it is more an experience where you get to influence the world around you and see how it reacts. Then, as you go through the endeavor, you hopefully take something away from those interactions. Your goal is to go into the crowd and try to fight against it to find your own way through each experience and area, dealing with the pressures from others around you.
You can find KIDS on Android devices, Apple iOS devices, and PCs. Keep in mind that this isn't a lengthy affair. The product pages warn people right away that it could be completed in around fifteen minutes, if people who are playing catch on to things fast enough and speed through it.

Mortal Kombat 11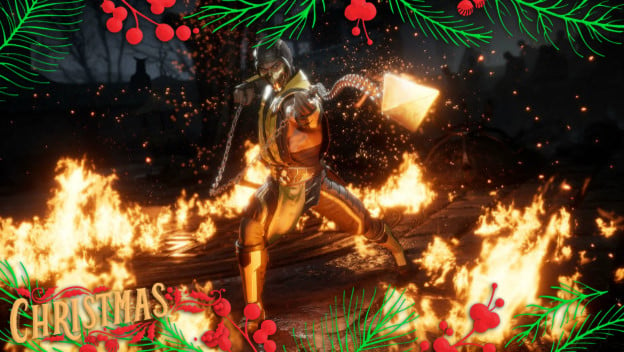 Mortal Kombat might have left people with those sorts of thoughts after installments like Mortal Kombat X. Good characters, concepts, and ideas were introduced, but we found ourselves in a place where people who hadn't played in a while may be isolated, newcomers could be lost, or returning fans might not be so pleased with the way things went. Mortal Kombat 11 is our reboot, only handled in a rather tactful and interesting way. What do you do when you might need to shake things up? Bring in a goddess of time and rewrite history.
This feels like an installment for everyone. You have movesets that aren't too complicated, with people who really want an easy way out able to pay (with either earned or real cash currency) for easy fatality tokens. You have various difficulty levels for different areas of the game, like the campaign, to determine how simple or complicated you want things to be. Konsumables can be acquired and spent during Tower of Time series of matches to give yourself an edge. You can find and fight against people who are at your level. There's even a whole section devoted to training and learning to become a better player.
Mortal Kombat 11 is available for the Nintendo Switch, PlayStation 4, Xbox One, and PC. Remember that if you buy the season pass, you get access to characters like Terminator, Joker, Sindel, and Nightwolf.

Resident Evil 2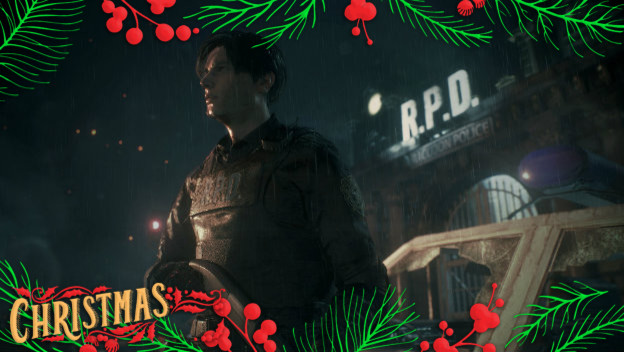 This remake is, without a doubt, the best way to experience Resident Evil 2 . Not only is it graphically and mechanically superior to the original, but it contains new content and better characterization. This is especially valuable, as the original hasn't aged well and its control scheme is more of a novelty that's worth checking out. I'll also make this claim: it is no longer a given that the often exalted Resident Evil 4 is the best Resident Evil to date. I'll gladly argue with anybody who is willing that Resident Evil 2 is better.
Resident Evil 2 is, essentially, one giant puzzle waiting to be solved, sort of like a gigantic, atypical escape room chocked full of people trying to kill you. Most are hosted within the dreary, pseudo-Victorian halls of the police station. It is highly satisfying to acquire puzzle pieces at unexpected moments. Often I'd wrestle with a riddle, unsure of where to even begin looking for the solution, but there are fortunately so many puzzles to solve that sequence isn't always important. As a result, there's a freedom in roaming the game.
Resident Evil 2 is available for the PlayStation 4, Xbox One, and PC. If you get it on the PC, be sure to look up its various mods! There are some great ones.

Devil May Cry 5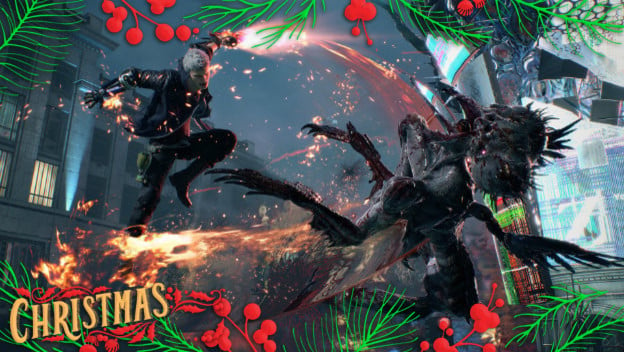 Devil May Cry 5 is the long wanted sequel that fans have waited over a decade for with nothing in-between. In addition to Dante and Nero, it introduces V, a dark, brooding boy who uses a cane and a trio of tattoo demon pals to fight for him. This new trio of smokin', sexy, and stylish boys have to face the most apocalyptic threat to the Devil May Cry universe yet and discover some seriously crucial lore developments along the way.
When we last left the Devil May Cry crew, Nero had established himself as an ally to Dante and the new keeper of Yamato, the Devil Arm (magic Hell weapon) once wielded by Dante's brother, Vergil. Dante and Nero have since worked together to run different branches of the titular Devil May Cry devil hunting service. A long peace has seen Dante struggle to keep the lights on, while Nero rides around in a creaky old van with his extremely southern mechanic pal Nico. Then V shows up, presenting Dante with a job offer he really can't refuse. Not long after, the city is overrun with a new demon threat, and a whole lot of stuff happens in a relatively short amount of time.
Devil May Cry 5 is available for the PlayStation 4, Xbox One, and PC. Remember to download its free update, as that will add The Bloody Palace mode to your game and give you a 101 stage area to fight your way through!

Monster Hunter: World Iceborne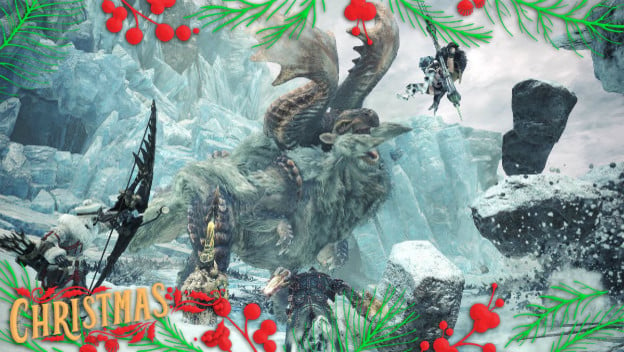 The Monster Hunter series has garnered plenty of success in its native Japan, yet remained a relative stranger to western audiences, apart from a devout minority of fans. The steep learning curve, unwieldy and complex controls, odd narrative, and limited platform selection for many of its entries simply hasn't appealed to the most populace western demographic of gamers. Monster Hunter: World cleansed that stigma and reached global acclaim, with an engaging curriculum for newcomers to adapt to the gameplay, staple features, and improvements to satisfy veterans. Now, Iceborne gives fans even more to do.
Iceborne packs a lot into it. It takes people to a new icy area, which is called Hoarfrost Reach. It is filled with all sorts of new monsters to hunt down. Get ready to meet Velkhana, Beotodus, and Banbaro. Since some of them are so intimidating, you might find yourself needing to use the new Clutch Claw tool to grapple onto and fight them. There is a Master Rank collection of quests that are more difficult than others you've experienced.
Monster Hunter: World Iceborne is immediately available for the PlayStation 4 and Xbox One. This additional collection of activities will come to PCs in January 2020.

Lego Brawls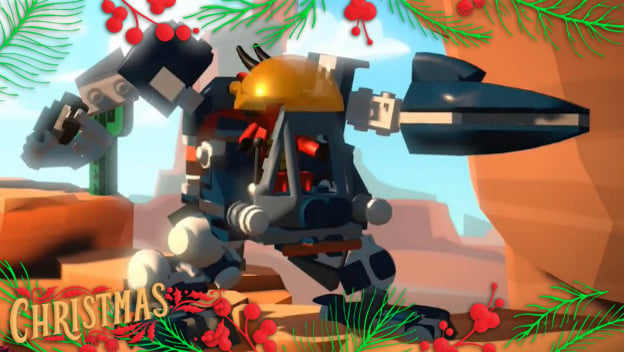 There are lots of Lego games out there, and a new exclusive title is taking the sorts of characters you know to a new kind of experience. Introducing Lego Brawls , which is actually a fighting game for mobile devices! It all involves the sort of Lego minifigures you remember, though they all work in a different way.
In Lego Brawls, you'll be fighting against other people. Each match takes place in a four versus four environment. Though, before you immediately jump in and start brawling, you can spend some time training. As you go through your matches, you'll eventually find yourself beating up others and earning chests that include new items for your heroes. These could be cosmetic items that just make you look cool, or they could add new abilities that make you a stronger and more fearsome opponent.
Lego Brawls is available through Apple Arcade. That means you will need to be a subscriber to enjoy this fighter on your Apple iOS devices. The monthly fee is $4.99. On the plus side, it being an Apple Arcade game means there will be no additional in-app fees or things you need to buy, so there are no pay-to-win elements!

Need for Speed: Heat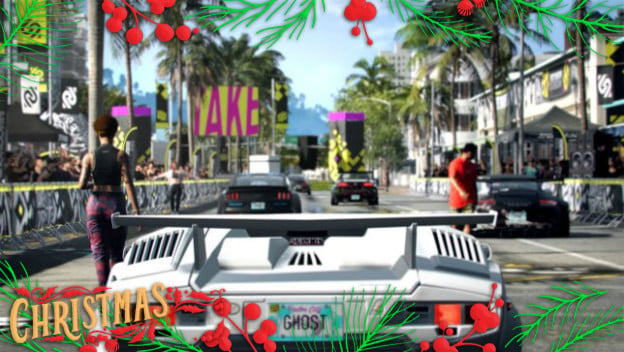 As a series, Need for Speed has been struggling for a first-place finish. Lots of past entries have had some major issues impairing gameplay, such as the 2015 entry's always-online requirement and questionable AI and Payback's disappointing police chases, handling issues, and Speed Cards. Fortunately for fans, there's no need to take Need for Speed: Heat behind the wall. It improves on past installments and encourages you to drop the hammer and drive.
During the day, races are officially sanctioned. You're allowed to go as fast as you can and have fun when tearing up the roads during different sorts of events. It is all about earning that money. At night, you are public enemy number one. Your goal is to try and drive up your reputation by leading incredibly determined and aggressive cops on chases, building up a multiplayer, and getting to a safe house before you are caught. Fortunately, getting caught isn't the worst, as you'll still get some rep and lose some of your money. Daily Challenges appear to get more Bank and Rep, while you can also visit your garage to enable either Day or Night Racer Challenges to earn Rep during the day and Bank at night. Another perk is that visiting a garage or safe house lets you choose if it is day or night, so you never find yourself unaware.
Need for Speed: Heat is available for the PlayStation 4, Xbox One, and PC.

Ice Age: Scrat's Nutty Adventure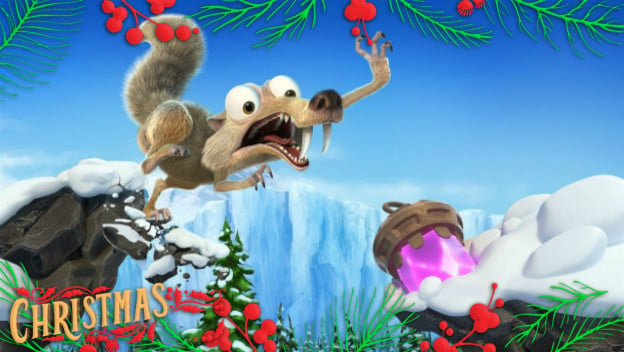 Probably the best character to come out of the whole Ice Age series is Scrat the sabre-tooth squirrel. After all, his escapades in each one of the movies call back to the times of Looney Tunes. He's essentially the Wile E. Coyote of his era. Which makes the character a great candidate for his own sorts of offshoots. If a younger gamer in your household is a fan of the character and movie series, then maybe it is time for Ice Age: Scrat's Nutty Adventure .
In Ice Age: Scrat's Nutty Adventure, players follow Scrat through a 3D platformer where he's off to collect nuts. Except this time, they're special ones! He needs to acquire all of the Crystal Nuts so he can unlock the Scratazon Temple. As you explore lots of prehistoric worlds, you'll come closer to acquiring the thing Scrat wants most in the world, all while avoiding enemies and perhaps seeing some familiar faces from throughout the series. If you can survive its four levels and defeat its three bosses, Scrat will develop the skills necessary to achieve all of his goals.
Ice Age: Scrat's Nutty Adventure is available for the Nintendo Switch, PlayStation 4, Xbox One, and PC.

Life is Strange 2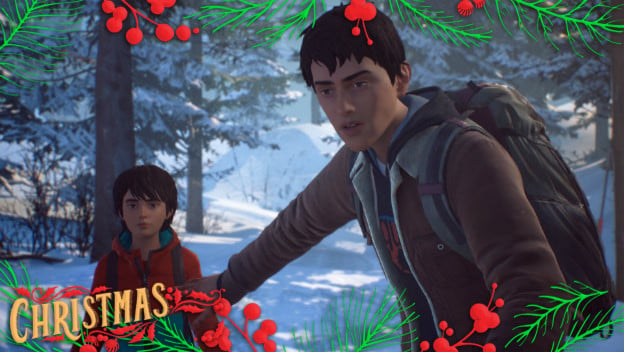 Want to go on an adventure this holiday season? Well, maybe you should follow along with Life is Strange 2's pair of brothers. This adventure game is a heartfelt and touching look at what lengths siblings will go to for one another and how one person's actions can end up shaping another person for years to come.
Life is Strange 2 follows a pair of brothers. Sean is sixteen and his younger brother, Daniel, is nine. After a neighbor tries to attack Daniel, police show up. Brett ends up hurt, their father Esteban is killed, and there's a huge explosion on the street. The two head to their family in Mexico, all while dealing with Daniel's new telekinetic powers. However, this won't be any easy journey. The police are after them. They're two kids out on their own in the world. Plus, we have no idea what kind of person Daniel will be and how he'll use his abilities.
Life is Strange 2 is available for the PlayStation 4, Xbox One, and PC. Four episodes are immediately available, and the fifth and final episode will appear on December 3, 2019. Digital copies will be immediately available. However, if you want to preorder something special, you could eventually get physical boxed editions after all the episodes have been released.