Cheaters never prosper. At least, they should never prosper. There have been many instances over the years where people go into games with online components, figure out some sort of workaround, and run rampant. It isn't like the harmless cheating of the NES era, where it's only you against the game and cheating doesn't hurt anyone. In today's online games, cheating to get extra cash, more levels, or have an advantage in a fight isn't uncommon. Fortunately, some companies are putting their foot down when it comes to it.
Companies like Activision Blizzard, Ubisoft, and Bungie are saying, "No more." They're policing their games to ensure our experiences are pure. Everyone's being put on equal footing, with dire consequences if they decide to flout authority. The ban hammers are coming down, and it's for the best.
Bungie is one company that has been stepping up security lately. While it waits for the right sorts of repeat violations and antics before issuing a permaban, it makes sure it is very justified. The company does statistical analysis, considers all feedback, and basically covers every base before dealing out a sentence.
Blizzard, on the other hand, is a company that hasn't been shy about ban hammer usage for years. One of the most recent times it brought down the gavel was in 2015, when over 100,000 World of Warcraft players were banned for using bots like Honorbuddy to cheat. It was one of its biggest ban-waves. It's continued that policing with Overwatch . One day ago, it reminded people of its "no tolerance" approach to bots, hacks, and cheating in general. It then brought that mighty ban hammer down, and people have been complaining in the official forums and via other methods ever since. While some unjustified bans may result, it seems like the ends are justifying the means.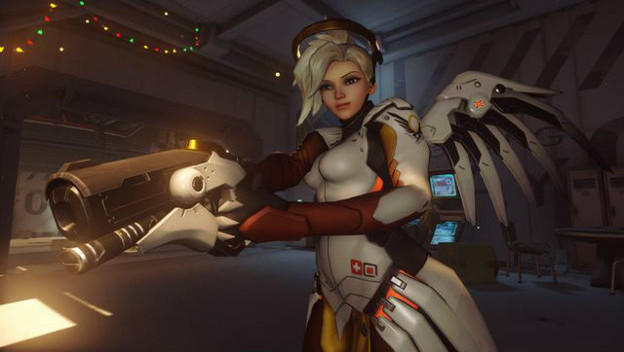 Ubisoft may be the strictest of all with The Division . Not only does it have Massive Entertainment manually reviewing reports from PC gamers about cheaters, but it's also constantly updating the client to try and keep people safe. They're so serious about cheating that people using exploits, bugs that found their way through and exist naturally in the game, could also find themselves punished for repeatedly taking advantage of them. So, even if it's you "beating the system" rather than directly harming other players, you aren't going to benefit.
While this may seem a bit draconian, it's honestly for the best. There is a time to be merciful and moderate, but not when people are ruining a game for someone else. Players deserve justice. They need to know they can enjoy a game they paid for without someone else doing everything possible to ensure they win through cheats. Thankfully, games like Overwatch, The Division, and Destiny have (mostly) safe environments.