We're in a really interesting time for game streaming. With the obvious gaming companies like Sony and Microsoft investing in streaming with PS Now and xCloud, we've also had nVidia with GeForce Now as well as Shadow PC for PC streaming. Then Google came into the mix with a dismal launch, but they've regularly been improving and building toward what they've promised. And now Amazon has thrown their hat into the ring by announcing Luna.
The announcement is something that can be a little confusing. It's mostly because of the fact that, prior to some key acquisitions like Twitch and Amazon Lumberyard, the biggest thing that Amazon had involvement with gaming was retail. A little digital distribution as well once they started building the Kindle Fire tablets. Then again, it wasn't that long ago that they also got into Amazon Originals TV shows and Amazon Studios movies. So there is a good possibility that they could have a smoother launch than Stadia did.
One of the first things to note is the fact that Amazon has already announced some pretty major partnerships to bring games to their servers. These include Ubisoft, Capcom, 505 Games, and Team 17. The deals seem to include newer, upcoming, and classic games from those developers. They are also planning on expanding their offerings through getting new deals. If they're able to negotiate with other major players like EA and Activision, they could easily give their library an explosive boost, especially if they end up creating a channel like the currently advertised Ubisoft channel, which allows for Ultimate versions of select games with all DLC included. Just imagine if you were able to get all of the Mass Effect games with all of their DLC playable on pretty much any screen. That's just one example. Right now, while limited, the pickings seem like the right ones to build a platform launch around.
One of the major issues that Stadia had at launch is the fact that their communication wasn't that clear. Features that were promised at launch, if they aren't still coming, are still being improved upon. Amazon seems to be more upfront about their current capabilities while also talking about things like 4K support as more of a "coming soon" feature. They're also being a lot clearer on the suggested specs than Sony, Microsoft, and Google. The early access pricing is also a lot more compelling than the launch price for Stadia, if you got the full launch kit. Stadia, at launch with the Founder's Pack, cost $129 and about $9.99/month after the free three months. Early access pricing for Luna is $5.99/month with the gamepad costing $49.99 if you didn't want to use an Xbox One gamepad, DualShock4, or keyboard and mouse to control your navigation and gameplay.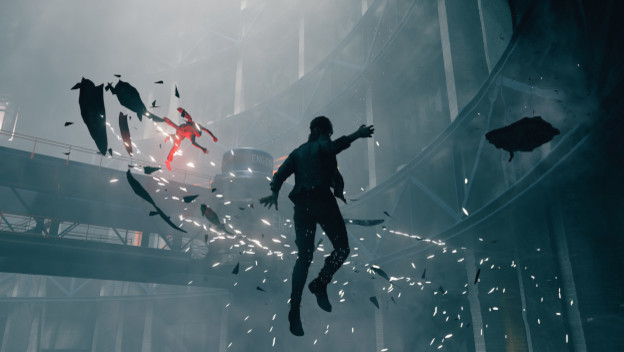 One thing that they're playing around with is something like Stadia's Group Play, where you can watch a streamer, decide whether you'd want to play the game, go to the game's page and just jump in. For Stadia, that's with YouTube. For Luna, it's with Twitch. If they get this working, that would be a major selling point, especially with the amount of different high-profile streamers and organizations that stream on Twitch. Since already regularly has affiliate links on partner pages for what's being played, Amazon already has the infrastructure to get that working quicker than Google did. To increase the pull, I wouldn't be surprised if Amazon tried courting at least PlayStation to get the exclusives that are also going to at least PC onto Luna. As it stands, more people playing and playing legally isn't a bad thing.
Only time will tell if this launches the way Amazon wants. It will also be something that will depend entirely on investment from the publishers and developers. With the currently announced deals, it's promising, but a lot can still go wrong for pretty much anyone in the deal. That said, there is one major good thing that can be said about a heavier hitter for digital content like Amazon, Microsoft, Sony, and Google entering the game streaming business. The communication infrastructure, especially in the US, could always be improved. With more consumers and more commercial heavy hitters demanding more of our communication and internet infrastructure, the US might finally see some major growth in performance and accessibility.