Microsoft has been pretty good to us, and it's delivered on its promise to consistently add games to the Xbox One's catalog of backward compatible titles. It's a huge catalog, I'll give them that, but did we really need Doritos Crash Course ? And who the hell was asking for Tron: Evolution ? It's time to get down to business. We're glad games are being frequently added, but there are still a handful of incredible last-gen games that we need to be playing on our Xbox Ones. Here are seven that we need before the end of 2016.
Soul Calibur IV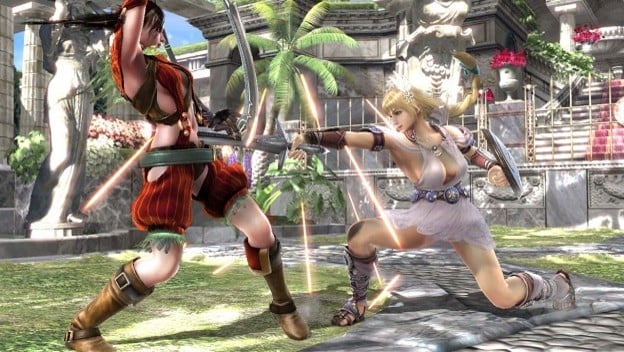 Sometimes you just have to get good at a game to realize how wonderful and complex it is. If you don't know how to play chess, I'm sure it looks incredibly dull, but once you learn all of the pieces and start implementing your own strategies, the board comes alive. Soul Calibur IV is that way. Whenever newer players on Xbox Live would ask me for advice, I always told them to pick one character that they love and stick to that one character. There are over 25 characters to choose from, and each one has their own extensive list of moves, combos, feints, grabs, specials, set-ups, and hidden abilities. Watching experienced players fight with characters they knew well was a spectacle, and fighting with a character you knew well was a liberating thrill. This is still the best fighting game in the world, which is why we need it playable on the Xbox One ASAP.
Batman: Arkham City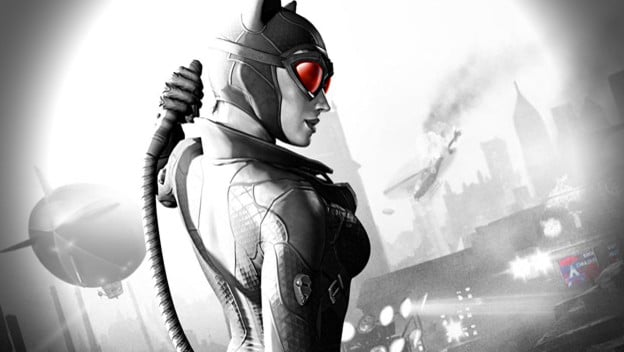 From the sound of it, Warner Bros. Batman: Return to Arkham could still be a long way off. WB itself hasn't given us any indication as to when this remaster collection might be ready, but sources are saying November at the earliest; more likely 2017. I'm not sure if you guys saw the screenshot comparisons between the original Arkham City and the remaster in Return to Arkham , but the original actually looked much better. Arkham City is still the best "open-world" superhero video game ever made and if WB is going to keep us waiting on a proper remaster, they could at least green-light the original as a backward compatible title.
Burnout Paradise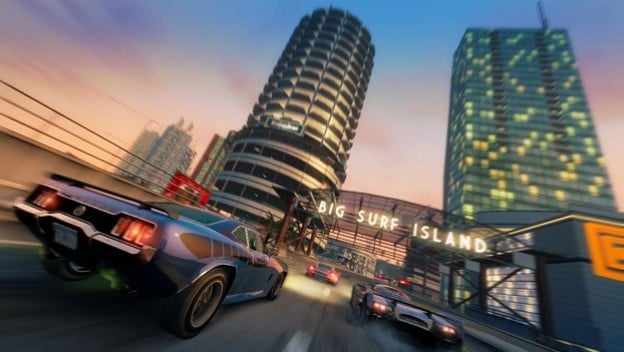 No Burnout fan will ever forget the first time they loaded up Burnout Paradise and were greeted with that bright, colorful start menu with Guns N' Roses' "Paradise City" blaring in the background. You knew you were in for a huge adventure; countless hours of enjoyment. Burnout 3 is widely hailed as the greatest game in the series, and it might actually be the greatest, but Paradise felt the grandest and the most rewarding. Having a huge, open world to drive around in our customized cars (that we worked so hard to earn) felt so incredibly liberating, and there were so many secrets to discover. This really did feel like a huge, detailed, evolving playground, and multiple expansions kept pumping fresh life into an already-stellar package. Let us play this game on Xbox One, please, and we'll say goodbye to dozens of hours of free time.
Skate 2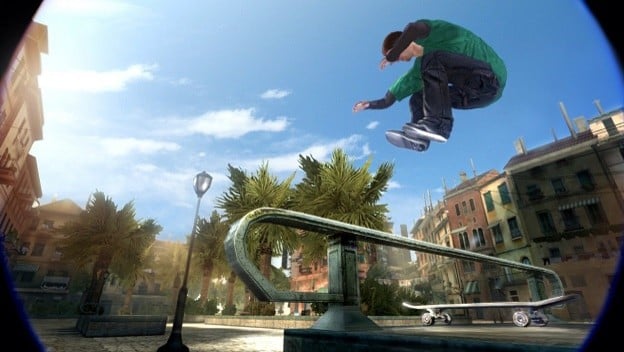 I chose Skate 2, but I'd be perfectly happy with Skate 3 on the Xbox One as well. Both are incredible games, and one might even argue that Skate 3 was more fully featured, but Skate 2 was the more memorable game for me. I didn't like the fact that you start out in Skate 3 as a pro with the sole intent of selling as many boards as possible. Skate 2 keeps you hungry; keeps you on the grind, if you'll pardon the pun. Something about having all of the tricks mapped to subtle swings of the right thumb-stick made us feel like we were really pulling off something delicate and challenging. It sounds ridiculous to say out loud, but anyone who played will know exactly what I mean when I say that this game felt the closest to actual skateboarding as you could actually get without riding a board yourself. That level of challenge and authenticity made this game unforgettable, and we'd love to hop back online after all these years.
Call of Duty: Modern Warfare 2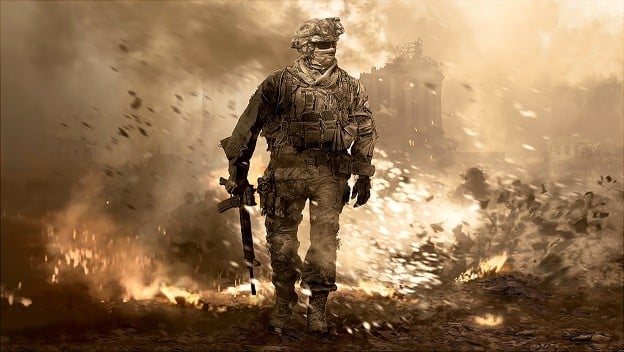 Modern Warfare 2 was the Call of Duty game that propelled online multiplayer to new heights for the series. This is the first game that would attract thousands of FPS fans into a single room on Twitch. It was fun to watch, and incredibly fun to play. Infinity Ward ensured that pretty much any kind of player could have fun doing things their own way – there were perks and weapons for everyone. A traditionalist would take off with an M16, and stopping power, deep impact, and scavenger for perks. I was a run-n-gunner, so I preferred a silenced UMP45 with marathon, lightweight, and commando perks. Marathon sessions were normal, the trash talk was endless, and final killcams turned you into a superstar for about 10 seconds. I'm not sure if I've ever been as addicted to another FPS, and I don't think I ever will be again. Revive this masterpiece on Xbox One, and see if it doesn't attract more players than Black Ops 3 .
The Elder Scrolls IV: Oblivion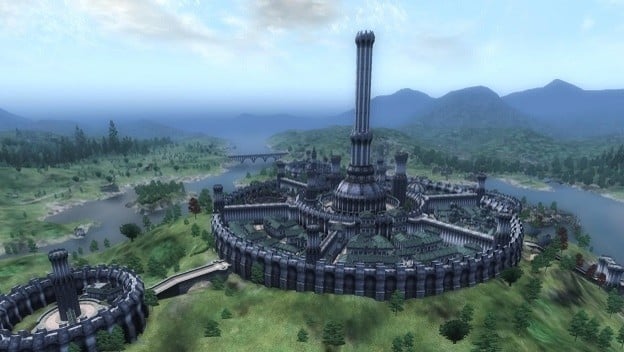 I've always been a huge Elder Scrolls fan. Morrowind was one of those games that I anticipated for months – I would dream about it, listen to the soundtrack, and try to plan out different kinds of adventures I'd want to go on and different kinds of characters I'd want to make. Skyrim was huge, and is hands-down the most popular game in the series. Oblivion felt like the total package, though. It was small and focused enough to feel like you were always making significant progress, but the storytelling and visuals were leagues ahead of anything Morrowind could have hoped to achieve. I've always played Elder Scrolls games, but I played the hell out of Oblivion . Except for a few Fighter's Guild quests, I unlocked every achievement for Oblivion and did pretty much everything you could possibly do, expansions included. And those expansions were incredible! Well, Knights of the Nine was okay, but Shivering Isles was a damn masterpiece. Everyone keeps talking about how Blood & Wine could be its own GOTY, and that's exactly how I felt playing Shivering Isles back in the day; it was a story that had to be played to be believed, and I want new generations to experience Oblivion on Xbox One. It's a game that every serious RPG-lover needs to have played.
The Orange Box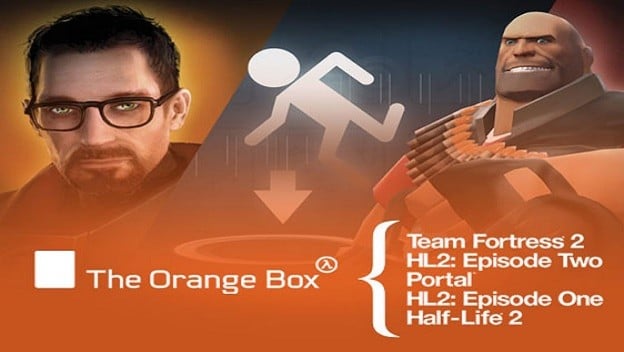 I don't know what it would take to get The Orange Box running on the Xbox One. Out of every game we've gone over, this is the only one I would understand never coming to fruition due to technical reasons. The sheer quantity of content in this one collection is absolutely staggering. For the price of a single game you got Half-Life 2 along with Episode One and Episode Two , the groundbreaking and hilarious Portal, and the original Overwatch in Team Fortress 2 . Seriously, any of those games alone would be incredible on the Xbox One, and I suppose we can play Portal , but younger gamers need to know why the world is waiting for Half-Life 3 . Hell, I bet we could even pull off a Team Fortress 2 revival if it got into new hands. This remains the single best value in gaming, and it'd be a damn shame if it got trapped in the last generation.