Without sending out any spoilers, some sh** went down on the CW's Arrow recently and it left a bad taste in my mouth. Sadly, I knew it was coming, but that didn't help it much. In order to ease my troubled mind, I started playing Injustice on my PS4 and it hit me. There are some seriously hot ladies in that game. With that revelation, my aching heart was healing and I was completely distracted as I looked up each and every one of the game's ladies and read their back stories. What I found was pretty much awesome, as I figured it would be.
Hawkgirl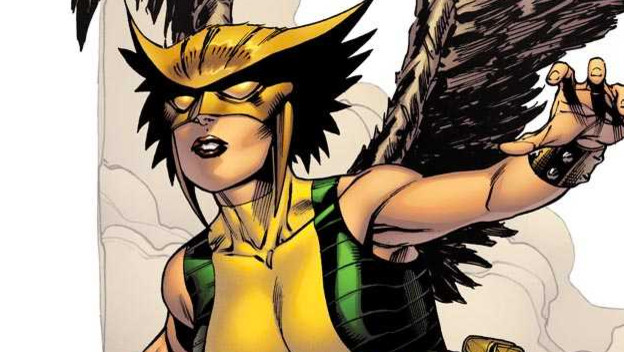 Kendra Saunders has a bit of a tragic story. Her career as Hawkgirl begins with her taking her own life and the spirit of Shiera Hall entering her body. Speed Saunders, Kendra's grandfather, realizes what transformation has occurred and encourages her to embrace her role as the new Hawkgirl. She and Hawkman have a strained relationship because nearly none of Shiera's memories remain within the body of Kendra, but whatever her relationship status, Hawkgirl is an insanely cool fighter with a devastating set of moves.
Giganta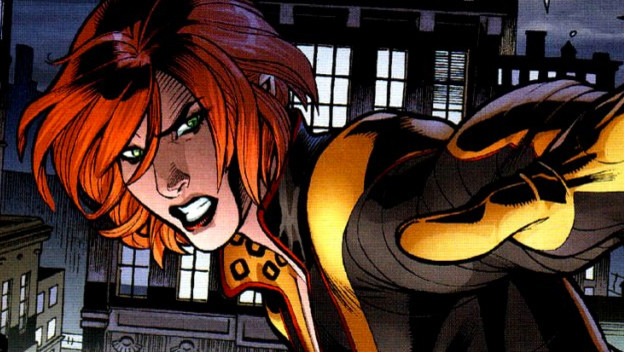 Even though she is only a background character in Injustice, Giganta's story is pretty crazy and is worth noting. She started life as Dr. Doris Zeul. Doris had a problem. She suffered from a fatal blood disease that led her to trap Wonder Woman so she could transfer her own essence into Wonder Woman's body using a machine of her Zeul's creation. The only problem is that Wonder Woman didn't go down without a fight. During the battle, Doris' essence was transferred into a lab gorilla named Giganta. But Doris' consciousness would not be swayed and she sent her essence into a comatose circus performer who possessed the ability to change size and that is the Giganta we see in Injustice.
Isis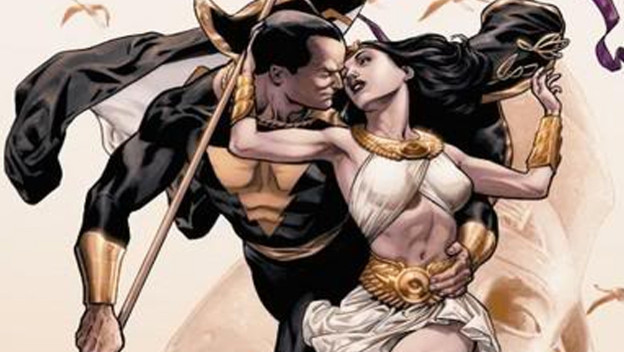 This character is only playable in one of Catwoman's S.T.A.R. Labs missions. But Adrianna Tomaz is a force to be reckoned with. Speaking the words "I am Isis," causes Adrianna to become the powerful and beautiful Isis. This phrase activates the amulet of Isis that was given to her by Black Adam after Adrianna was given to him to be his slave. She convinced Adam, for a short time, to be kind and more peaceful in his endeavors, but that was short-lived. She escaped Black Adam and struck out on her own. Her quest to find her brother was a tragic one as she found him tortured and left crippled by the very group that gave her to Black Adam. At that point, her tone became quite a bit darker…and more powerful than ever.
Catwoman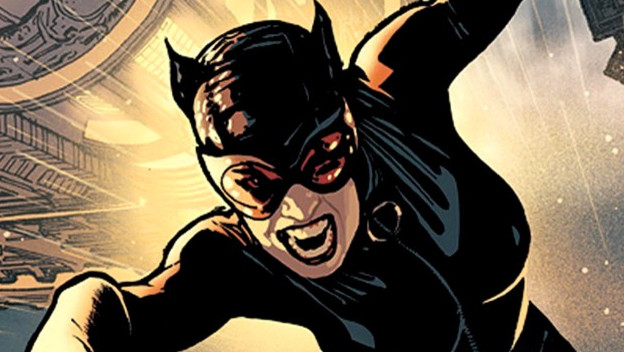 Having been touted as one of the top 100 villains of all time, Catwoman has been a force to be feared throughout Batman's career. As she progressed, she became enamored with Batman and in one storyline, she and Batman had a child that would become the Huntress. Apart from all that, Selena Kyle has continued to be one of the sexiest characters in comics, movies and video games since her first appearance way back in 1940. She looks pretty damned good for her age – talk about a real cougar. In Injustice, she is a fluid fighter with all the grace and feral power that her name would suggest.
Raven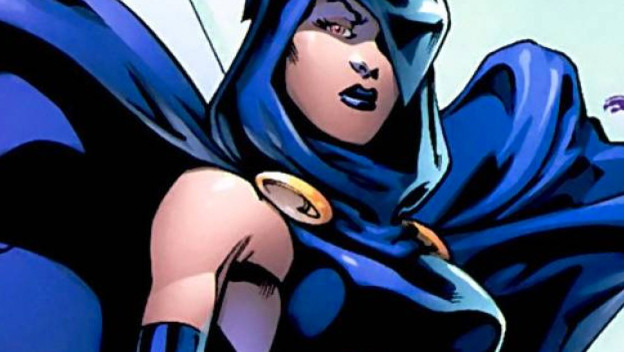 Okay. So sometimes comic book characters come from very dark places to do some really cool things. Raven is one such character. The daughter of a demon, Trigon, who raped her mother, Raven was sent to live in an alternate dimension called Azarath. She was raised by pacifistic mystics who taught her to harness her demonic powers and use them to her own ends. Zatanna has even tried to help her out on occasion, but Raven is too headstrong to heed her advice and took on many enemies that would have destroyed lesser adversaries. But not Raven. Her powers had become strong and fearsome and she would not give in until every one of her foes was vanquished. She is as mysterious as she is beautiful…until you see her true self, which is just frightening.
Batgirl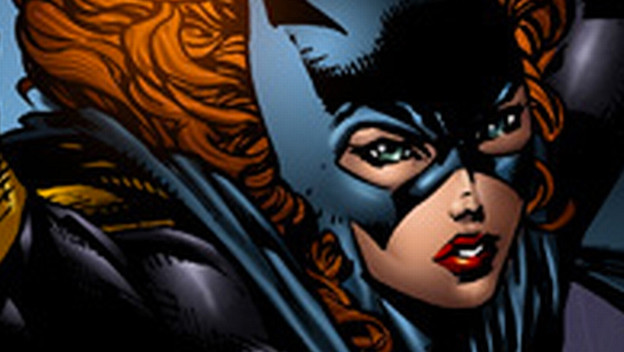 Though Batgirl has gone through many faces beneath the mask; the most famous is Barbara Gordon. She was paralyzed and for a time became Oracle, but then returned to the mantle of Batgirl after a miraculous recovery from her paralysis. Her presence in Gotham is a boon to Batman and a bane to the villains she fights. Her prowess in combat is second only to the Bat himself. She was trained by him and his sidekicks. Even more than that, she possesses a heightened intellect from her years as Oracle, where she learned to fight by using her wits in lieu of her body, but oh what a body.
Killer Frost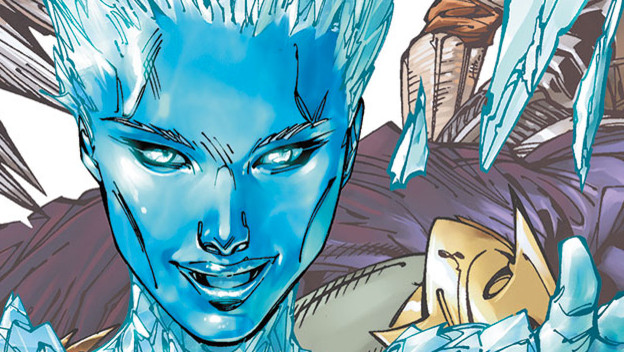 Another of DC Comics' multi-faceted female villains, Killer Frost now operates under the name of Dr. Caitlin Snow. She is a scientist that worked for S.T.A.R. Labs researching thermodynamics in Antarctica. But H.I.V.E. agents infiltrated the base where she was working. She ripped the coolant tubes off of the machine she was working on and it caused her body to fuse with the ice. Thus, Killer Frost was born. Her condition forces her to feed off of heat to survive and she searches endlessly for new sources of heat to sate her appetite. Likened to a vampire in her ravenous quest for sustenance, she steals thermal energy from anyone she faces and this draining kills them. Both beautiful and deadly, Killer Frost is not to be trifled with.
Harley Quinn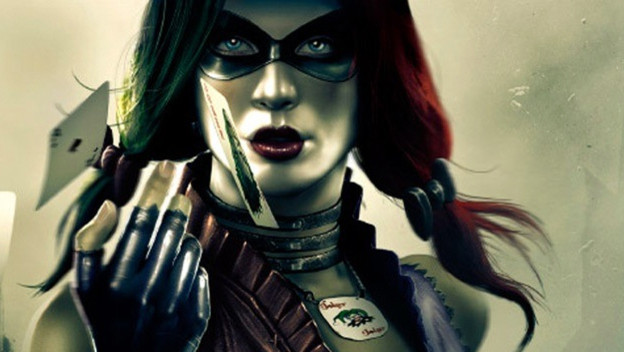 Beginning her life as Dr. Harleen Quinzel, Harley was the epitome of a normal psychologist working at Arkham Asylum until she met someone who would change her and her view of reality forever – the Joker. At first she was fascinated by his psychosis, but as she studied and interviewed him, she became more enamored with the way that he was unchanged by the horrendous acts he perpetrated against humanity, particularly interesting was his incessant fixation with Batman. As time passed, Harley became obsessed with the Joker and became his lover and partner in crime. Their abusive relationship is an uncomfortable one for most of us, but it works for them. Get in where you fit in, I guess.
Wonder Woman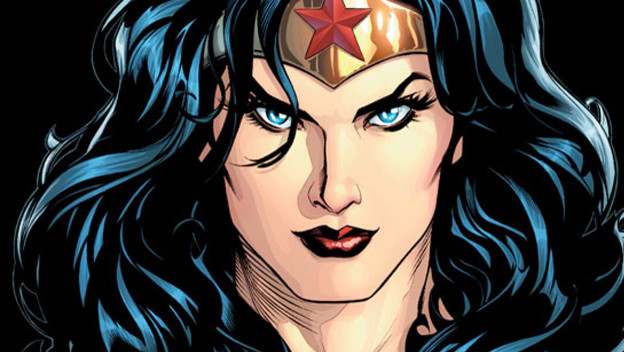 Her real name is Diana. Believe it or not, this character was actually created by a psychologist by the name of Walter Moulton Harston (famous for inventing the polygraph machine). She first appeared in 1941 and has been a mainstay of the DC stable of characters nearly continuously since then. She started her career fighting the Axis powers in WWII, but since then has taken on some of the worst villains that this world, or any other, could muster up. As a member of the Justice League, she has seen many villains fall to her lasso, sword and gauntlets. But regardless of her age, she remains a beautiful and deadly ally and a nightmare to her foes. Her appearance in Injustice is pivotal to the story and with the character design she has in place, we just can't seem to get enough of her.
Zatanna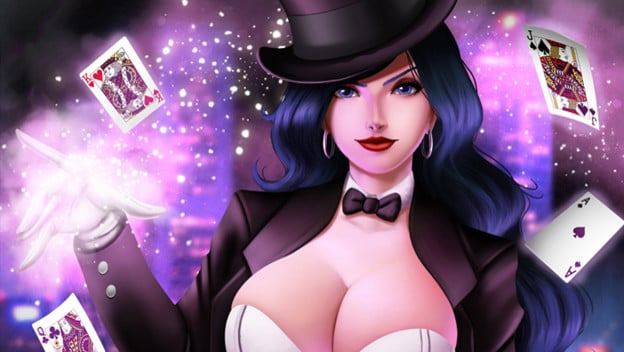 Honestly one of my favorite heroines in the DC Universe, Zatanna was a childhood crush of mine and she remains so to this day. Naturally, when I discovered her inclusion in the Injustice grouping of characters, I was a little more than excited to finally be able to see her in a battle of my choosing – and I was not disappointed. Her move set is on par with the powers she possesses in the comics. Her costume is a spot-on homage to all the outfits she has worn over the years and dammit, she's just plain sexy. She was first released on the public in 1964, so that makes her another of DC's feisty cougars. She was even the one-time love interest of another of my favorite DC characters, John Constantine. Imbued with the powers of magic, Zatanna is one chick you don't want to mess with.