People have a habit of saying the Vita has no games, which is absolutely wrong, there isn't a hint of truth to that assertion. The problem is more that it isn't as active a platform as the 3DS or the consoles. So while it has received major releases in 2013, like Tearaway, Ys: Memories of Celceta, Soul Sacrifice, Muramasa Rebirth, Dragon's Crown, and Killzone: Mercenary , they were so spaced out and overshadowed by other releases that people may not have noticed they existed. And yes, it did give people a chance to play indie games like Thomas Was Alone, Limbo, Hotline Miami, and Terraria on the go, but many may have chosen to go with the PC counterparts instead.
However, things will change in 2014. I don't mean to get all prophetic and ominous on you, but 2014 will surely be the year the Vita comes into its own. Don't mistake that confidence for arrogance; there's a firm basis for all my assertions, and this isn't just fangirl talk from someone who loves her handheld. If people look at what's planned for the Vita next year, they'll see reason for jubiliation.
To start, the Vita is going to play host to some major franchises. Two powerhouses are coming to the system next year, both of which have massive fanbases. Square Enix will have Final Fantasy X | X-2 HD Remaster coming on March 18, 2014. While it's coming to the PS3 and Vita, the handheld incarnation definitely has an edge. I know I'd rather replay a handheld version of those games, especially since I could always pop in my original copies of FFX and FFX-2 into my PS2 if I wanted to see it on the big screen.
The other big one is Borderlands 2 . It was announced in August, 2013, has been confirmed, and even has a 2014 launch window. Borderlands is a huge series, and the fact that it handles aspects from multiple genres so well has lured in all kinds of fans. While it does work wonderfully as a console and PC game, the Vita port will surely be an interesting experiment, and perhaps even a wildly successful one.
Though there's another game that could be considered one of the big ones coming to the Vita in 2014. Mojang is working on the Vita version of Minecraft . While the game may be reaching the point of oversaturation, it still has an amazing draw. When the PS3 version launched on the PlayStation Store, there was a significant demand. So much so, that I had to wait a few hours before grabbing another newly added game, the Vita version of Terraria , because of Minecraft 's popularity. It wouldn't be a stretch to imagine the Vita version of Minecraft generating a similar response.
Yet, for all the big names, it may just be the smaller, niche titles that will truly power the Vita's popularity in 2014. After all, our gaming year for the Vita will begin with a bang with Danganronpa: Trigger Happy Havoc . NIS America and Spike Chunsoft's thrilling adventure game is incredible and will turn heads. Not to mention Sega's capitalizing on Hatsune Miku 's popularity again by bringing Hatsune Miku: Project Diva f to the Vita. As someone who owns the Japanese Vita version and North American PS3 version, I have to say the handheld incarnation is superior, despite its smaller tracklist.
Besides, the Vita will be giving its fanbase what it really wants in 2014. The PSP was known for being a haven for JRPG fans, and forthcoming games like Conception II: Children of the Seven Stars and The Legend of Heroes: Trails in the Sky SC will make it a very good year. Not to mention XSEED's teasing of Akiba's Strip 2 in its 2013 Christmas Card, and NIS America has said we can expect Demon Gaze in 2014.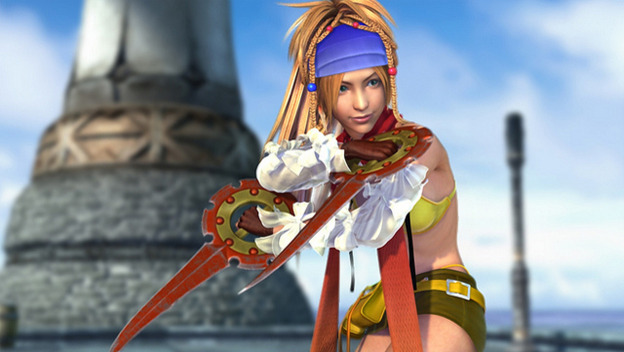 Even the indie games will be coming to the PlayStation Store in full force. While all of the titles expected to arrive on the Vita in 2014 are ports available on multiple platforms, it's still exciting as many are coming to handhelds for the first time. Games like Dustforce, The Binding of Isaac: Rebirth, Road Not Taken, Rogue Legacy, and Hotline Miami 2: Wrong Number are worth getting excited about. Especially if even half of them offer the cross-buy promotion that will also grant PS3 or PS4 versions of them.
Then, there's the PS4 factor. The PS4 is going to start becoming a force in 2014, and the Vita will rise up alongside it thanks to the remote play feature and cross-buy promotions. As the PS4 gets games like inFamous: Second Son , people considering a Vita will wonder more and more if the handheld is worth it. Especially if they start factoring in all of the games already announced for 2014, as well as any free games they may have already accumulated for the system thanks to PlayStation Plus.
Oh, that PlayStation Plus. It's quite a promotional tool on its own. As silly as it may sound, I have three friends who purchased a Vita over Black Friday all because they'd already claimed so many free games for it thanks to PlayStation Plus. Not that anyone could fault their logic. Especially with the $30 PlayStation Plus memberships over Black Friday, as well as the Amazon custom Vita bundle that included Uncharted: Golden Abyss, The Walking Dead: Season 1, Sly Cooper: Thieves in Time , and Retro City Rampage . If a PlayStation Plus subscriber had been diligent, then he or she probably could acquire over 20 free Vita games. Naturally, more is to come.
While 2013 was undoubtedly the year the 3DS came into its own, 2014 will prove to be the same for the Vita. The fates are aligning and everything Sony's handheld needs to succeed will be available to it in the coming year. More quality games are on the way, from both major and independent developers. The PS4 is going to provide more of an excuse to use the handheld. Not to mention PlayStation Plus will be as supportive as always. The future is bright, and the Vita will finally find its way into everyone's hearts.