There's something to be said for the endless hours of fun available right in the palm of your hand. We've come a long way since the days of Tiger Electrics and " Snake " on our Nokia phones. With the innovation of adding 3D to its already hugely popular DS system, Nintendo still reigns supreme in the handheld market. However, Sony is no slouch either, with a fairly impressive list of games for its technically superior PS Vita. So which games for these two systems deserved your undivided attention from 2013? Let's find out!
Hotline Miami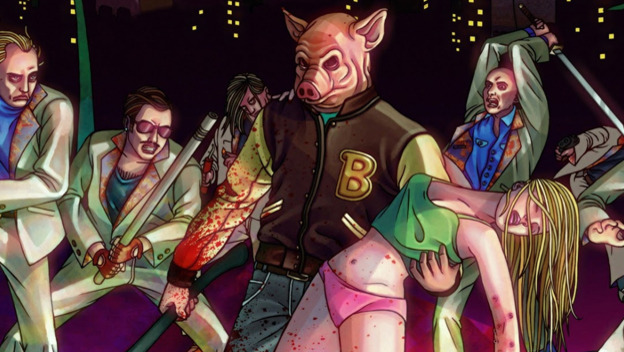 It's not often that an indie title can cause such a huge splash on a mainstream system, but with its cheap price point and unique (yet psychologically disturbing) game style, Hotline Miami is a small package that delivers in a big way. While it may not have been the best game to line the kiddies Christmas stocking with, Hotline combined that 80's flair we all know and love with some seriously violent gameplay (featuring various animal masks sure to give you furies a weird thrill).
Soul Sacrifice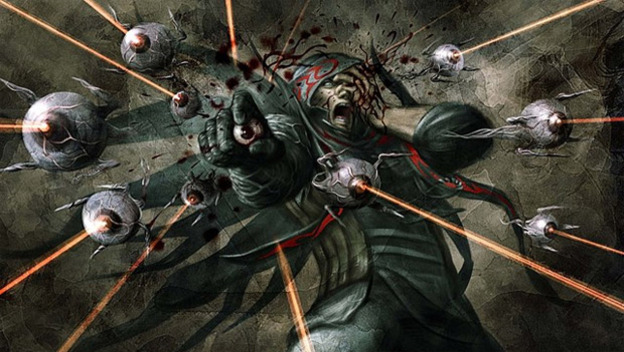 At its core, Soul Sacrifice is like any other RPG. What sets it apart is the one-two punch of the frantic energy of combat and the depth of game play. You're not just going to be button mashing your way through waves of enemies, but rather casting spells as a magician (with a nice variety of sorceries to cast). The game puts great emphasis on the player experiencing the consequences of their choices, as you'll find yourself either using your defeated foes as a source of power, or granting them salvation. As the name suggestions, a true Soul Sacrifice .
Donkey Kong Country Returns 3D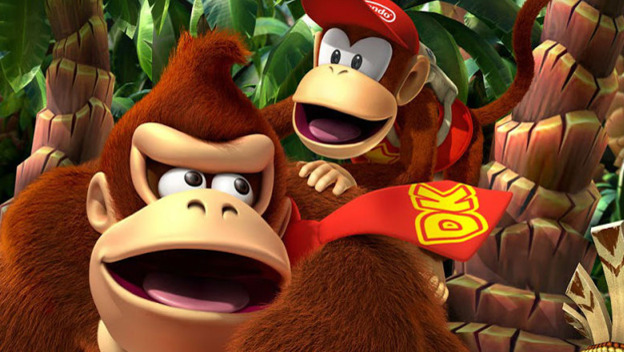 There's something about the classic's we grew up with that just never seem to die. When Nintendo released Donkey Kong Country Returns for the Wii in 2010, many suspected it was just a matter of time before we saw a handheld edition. The game is still fun for those who've already played it in the past, as the 3D element gives it that little extra oomph. For those who've never played it, you're in for a treat; the handled version is a faithful recreation of one of the most-fun platformers in recent years.
Batman: Arkham Origins Blackgate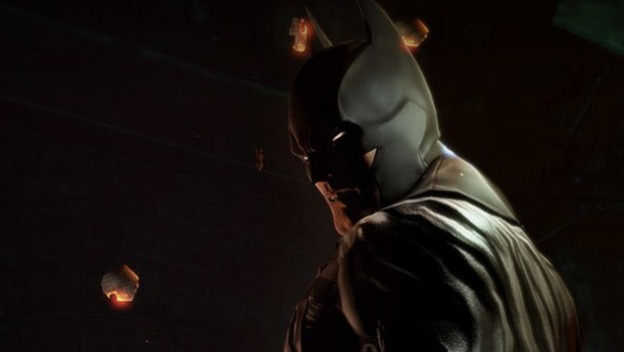 If I could travel back in time and show my younger self Batman Arkham Origns: Blackgate for the Vita, I'm pretty sure I would have burned my GameBoy. Blackgate marks the first time the Arkham franchise has come to multiple mobile devices at once, and puts all the stealthy bat-action right in the palm of your hand with a completely new adventure (independent of the console version). It's a fun supplement to an already great game, but don't expect an easy walk in the bat-cave. The Vita version is actually pretty challenging, so bring your shark repellent.
Pokémon X and Y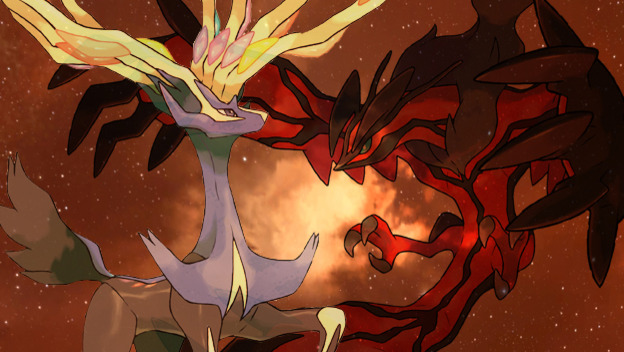 Pokémon is a franchise that's been around for quite a while. So much so, that it's hard to image how a series (at this late stage of the game) can still roll with something new to keep people's interest. Lo and behold, Pokémon X and Y pulled it off. Everything you can think of has been tweaked from the previous installment, from character customization to improved graphics. This is a good example of how the franchise is continuously moving forward, in what many are calling the best in the series.
Animal Crossing: New Leaf
Much of the traditional mechanics of approaching a game are null and void when it comes to Animal Crossing: New Leaf . There isn't exactly a "goal" you're trying to reach or a boss character you'll fight. New Leaf is a refreshing approach to the Animal Crossing franchise that makes it OK to just piddle around a beautifully vivid game environment, whiling away the hours. With the intuitive nature of the characters you interact with, the game truly feels alive at times.
Mario & Luigi: Dream Team
Remember how pissed off you were to find out the entire Super Mario Bros. 2 adventure never really happened, but was simply a dream transpiring in the mind of Mario? Enter Mario & Luigi: Dream Team , with this time Luigi being the slumbering hero. The RPG style Mario games are an acquired taste for some but offer a nice alternative to the traditional platforming fun. Following in the footsteps of Superstar Saga and Bowser's Inside Story , Dream Team should be on all Mario RPG fans "to-be-played" list.
Killzone: Mercenary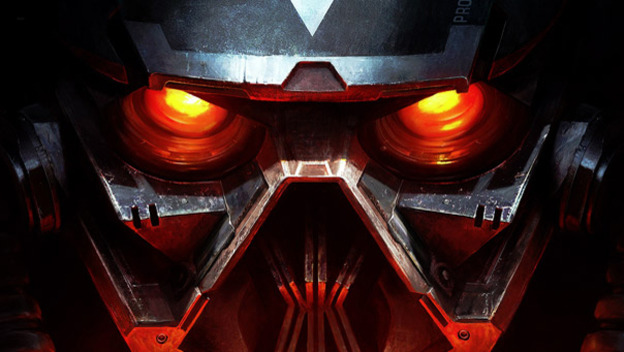 If Killzone: Shadow Fall was the next-gen shot in the arm that the PS4 launch library needed, then Mercenary is its Vita equivalent. Shooters on the Vita have had a rocky road at best, but Sony brings us a truly great portable shooter for the first time in a while. The visuals are crisp, the controls are on point and the gameplay can easily make you forget that you're not playing this on a 50" inch LCD. Throw in some solid multiplayer and you have the new standard for all future FPS games on any handheld.
Tearaway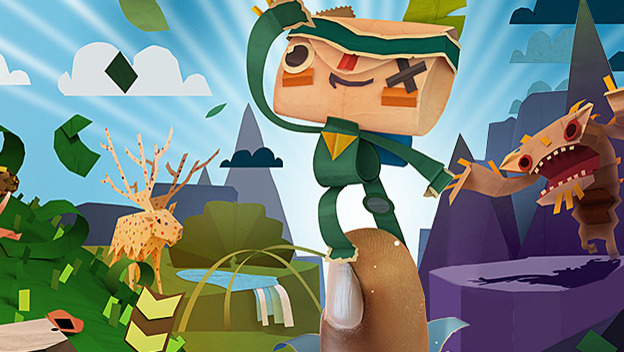 Who would have thought a game based around Papercraft would be so popular, let alone one of the biggest hits of the year for Sony's handheld system? With its stylish visuals and a real sense of wonder, Tearaway proves that perhaps Sony is cable of capturing some of the "charm" that is often lost to its 3DS counterpart. In a strange way, a game like this provides just enough to say, "Hello, how are you?" while leave you wanting just a little bit more by the end. This is the mark of a franchise that could have lasting appeal in the future.
The Legend of Zelda: A Link Between Worlds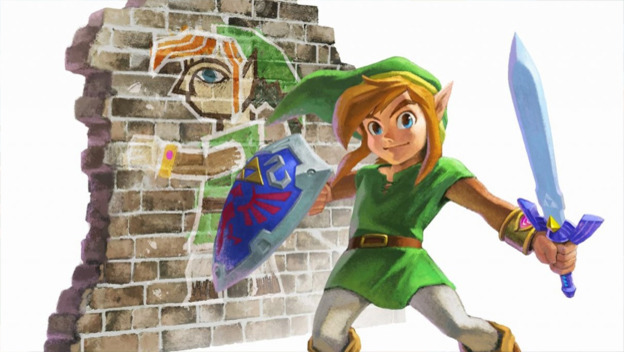 A Link Between Worlds is a throwback to the most beloved Zelda game of all time: A Link to the Past for the SNES. Now, at first glance, it may seem that they're just rehashing an old concept to cash in on the nostalgia factor for the 3DS. Nothing could be further from the truth. Much as they did with Donkey Kong Country Returns , Nintendo is able to tap into what we loved about a top-down style Zelda adventure, and inject many new features and enhancements. That makes this, dare I say, my third favorite Zelda game of all time (right behind Ocarina and Past )!
With the next-gen console launches of the Xbox One and the PS4 being like a vacuum that sucked in all media attention towards the end of 2013, it's easy to overlook just how great this year has been for our handheld systems as well. Many of these titles are just as fun and engaging as anything you've see on the mainstay consoles, so I have no doubt that 2014 should bring even better gaming goodies for our 3DS' and Vitas!