It's time to celebrate Spider-Man! The new game, Insomniac's Marvel's Spider-Man , is the latest adventure for this iconic hero and boy, is the entire gaming world losing its mind over this one. It's been a minute since a Spider-Man game has even come out for consoles, much less a good one. But that doesn't mean there haven't been plenty of good and even great Spider-Man games throughout the years! So while we wait for what will undoubtedly be one of the best, let's take a look at some of my favorite Spidey joints ever.
Spider-Man vs The Kingpin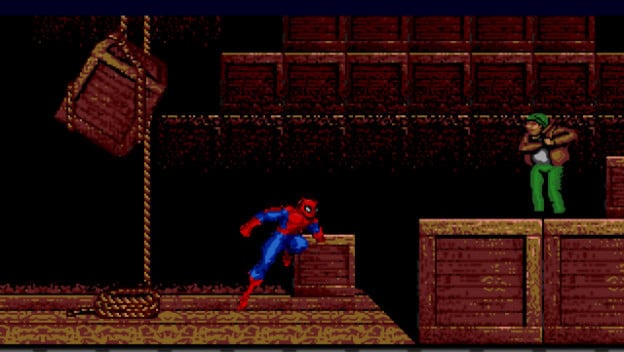 THe 90's were not generally kind to Spider-Man when it came to his own starring roles. But Spider-Man vs The Kingpin was one of the earliest games for the Sega Genesis and a system-seller before Sonic the Hedgehog was even a thing. While the development was a little rocky, the people making this game took their time and didn't have to rush it out to match up with a movie, cartoon, or some other hackneyed marketing plan. It's just a solid game, and sometimes that's pretty great to have.
Spider-Man 2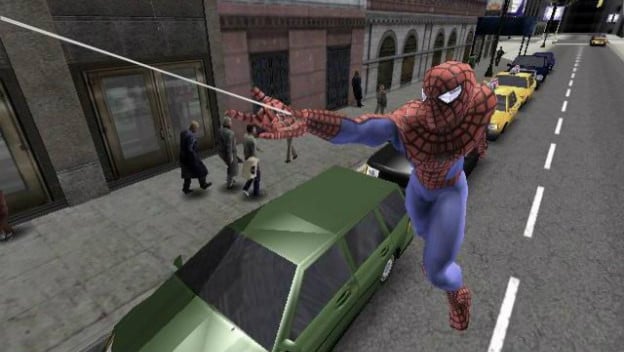 Based on the equally popular movie, I actually think Spider-Man 2 has aged the most among the good Spider-Man games. It's mainly because it's wonky, early, open world video game stuff. But there's a reason this one is considered The Game by many Spidey fans. The web-slinging was intensely physics-based and never quite done the same way again. It was simply magical at the time, and while some games are flashier, nothing has felt as real since.
Separation Anxiety/Maximum Carnage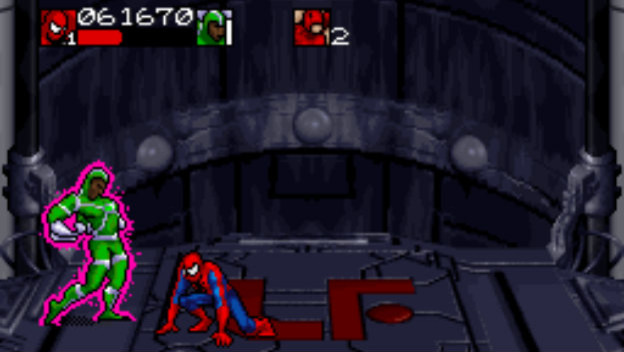 I'm combining Separation Anxiety and Maximum Carnage into one entry, but they're both worth playing in their own right. With distinct, extremely 90's visual styles, challenging stages, and dope music, both Spider-Man console brawlers are wild rides and remembered dearly for good reasons. The digitized Green Jelly soundtrack for Maximum Carnage is still a treat to this day.
Spider-Man: The Video Game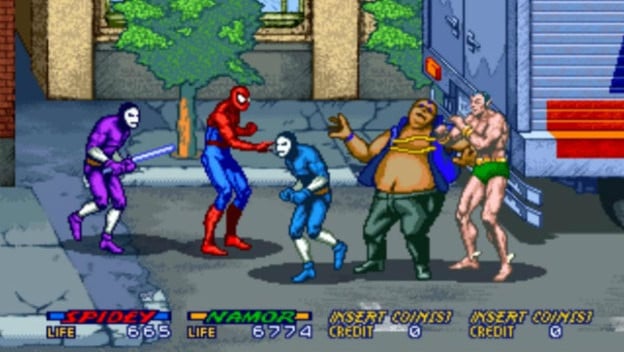 Just look at that screen shot, honestly. Spider-Man: The Video Game is an arcade brawler with big, bright, colorful sprites, and multiple playable characters. That's a recipe for greatness, no matter what the game is about, but toss in characters like Namor to beat up baddies with Spidey, and you've got something that's worth booting up on MAME for sure.
Spider-Man (PS1)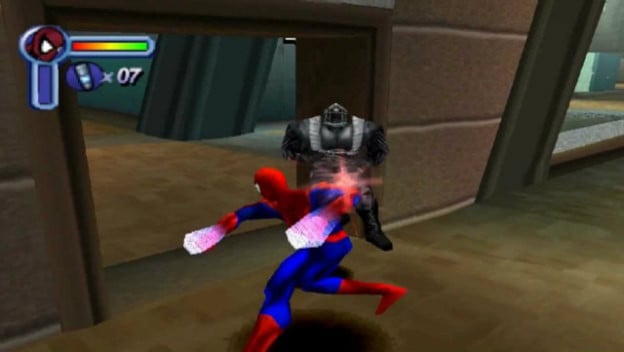 There are too many games just called Spider-Man . As goofy as it is, I'm glad the new one has the "Marvel's" in front of it, if only to make history a little less messy going forward. This PlayStation game was before the open world days and actually was built on the Tony Hawk's Pro Skater engine. It had tons of cameos, cool combat mechanics laden with special abilities that were fun to play with, and of course that PlayStation-era charm.
Ultimate Spider-Man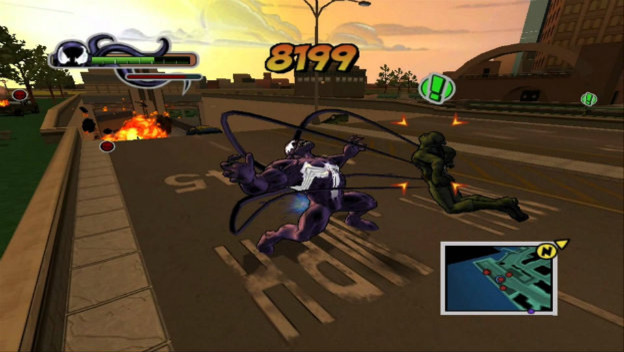 As a comic series, Ultimate Spider-Man was an attempt to help get new readers into comics at a time when comics were nearly impossible to get into. Years of canon were wiped away, and more modern characterizations were written. The video game version took that and ran with it, infusing the formula with some cool, cel-shaded visuals and bonus characters such as Wolverine and Venom. It was another solid entry, albeit suffering a bit from stagnation.
Unlimited Spider-Man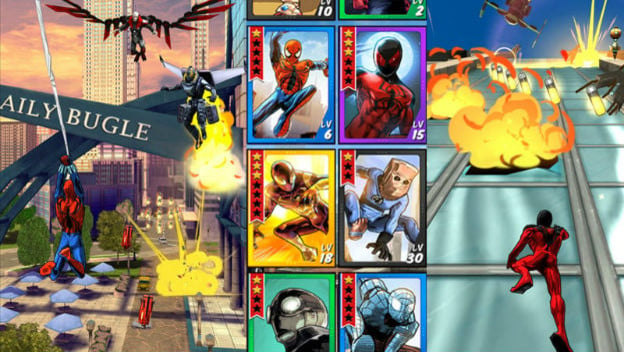 Yeah I know, what's a mobile game doing on this list? Well, endless runners are popular for a reason, folks, and Unlimited Spider-Man is a damn good endless runner. It has multiple gameplay hooks and variations and is fueled by constant events and a bajillion different unlockable characters from every corner of the Marvel Multiverse.
Amazing Spider-Man 2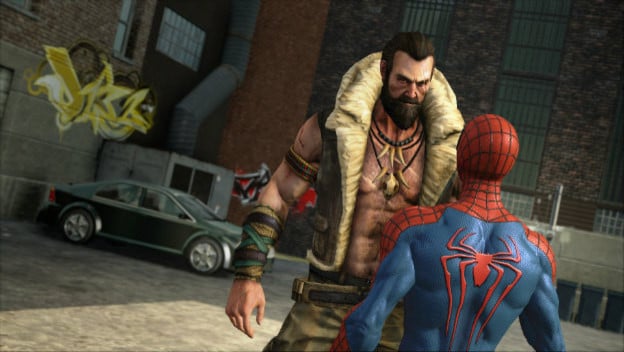 Maybe I'm a softy when it comes to ol' Spidey, but I enjoyed the divisive Amazing Spider-Man movie series a lot. I even kinda liked the game based on the first movie, despite its glaring issues. However, while the sequel has one pretty big annoyance, I actually really enjoyed Amazing Spider-Man 2 . It's the best web-swinging since the older games, it's visually impressive, and has tons of cool unlockables and interesting, new interpretations of classic characters. The combat is cool too, in an " Arkham with even more wrestling moves" kind of way.
Web of Shadows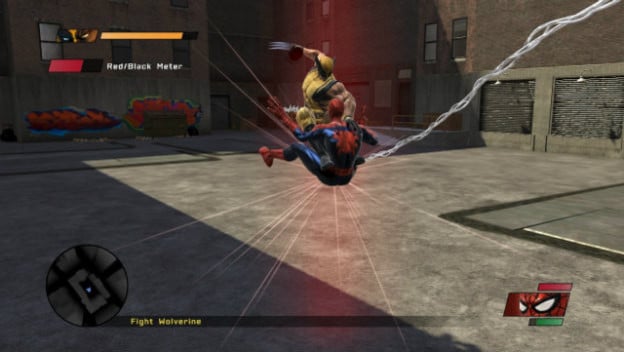 Spider-Man: Web of Shadows is dumb as hell. It's janky, it's sloppy, the story is way too silly, the voice acting is trash, and it has a thoroughly goofy morality system. On the other hand, Spider-Man: Web of Shadows is dumb as hell. Spider-Man fights like an anime character and his web-slinging abilities are even more superhuman that they already were. Dude can launch himself into the sky like a rocket ship and fight up the side of buildings with Fist of the North Star flurries of punches and kicks. It rules, seriously.
Shattered Dimensions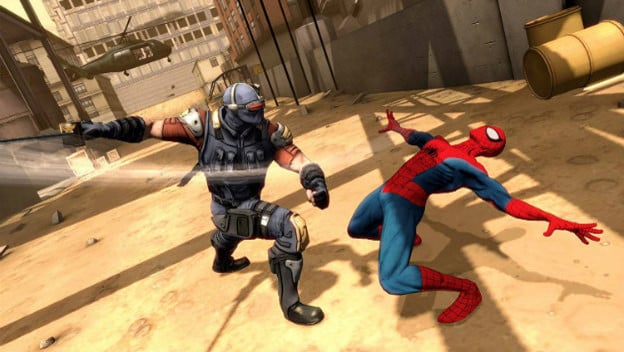 Okay, here is my absolute favorite Spider-Man game. It's going to be tough to dethrone too, no matter how good the PlayStation game ends up being. Spider-Man: Shattered Dimensions is just hours and hours of proof that Beenox totally "got" Spider-Man . If that developer had the time and resources outside of the annual Activision machine to really do a Spider-Man game… well, whatever timeline has that game is one I wish I could live in, I'll say that much.
From multiple, different iterations of Spider-Man all getting interesting gameplay interpretations, to great combat and creative boss fights, to just an overall well-written story, this is the game for Spider-Man fans to slam into their collections if they haven't already. If you're hype for Marvel's Spider-Man , do yourself a favor while you wait and snap this up used somewhere.