The gaming year is over. There are no more titles of note releasing this year. There aren't any exciting surprises in store for us in 2014. The only thing we can do is look toward the future and the releases of 2015 to fuel our fires. Or is that the only thing we can do? Truthfully, the game industry didn't really wow us with much this year. There were a few stand-out titles but for the most part, it wasn't a huge year for video games. So we are going to take a look back at the best of the best titles of 2014. That way, while you are waiting for the releases in 2015, you can have something to do.
Titanfall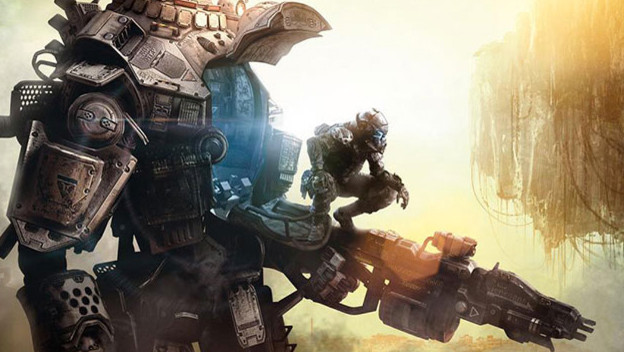 This Xbox One gem is probably still the best shooter title on the XBO. I know that the Call of Duty fans will hate me for saying that, but let's face it, they hate everyone. So back to Titanfall. Some of Infinity Ward's staff decided they were done making CoD games and started a company called Respawn Entertainment, the upstart company that created Titanfall. It may not have had enough levels and flash to hold FPS traditionalists, but it was a beefy game with tons of awesome little bits that kept you playing. You know, things like ripping the pilot out of an enemy mech's chest and watching them scream before you launch them across the battlefield to a horrid death. Bravo, Respawn Entertainment – you hit a homerun here.
The Evil Within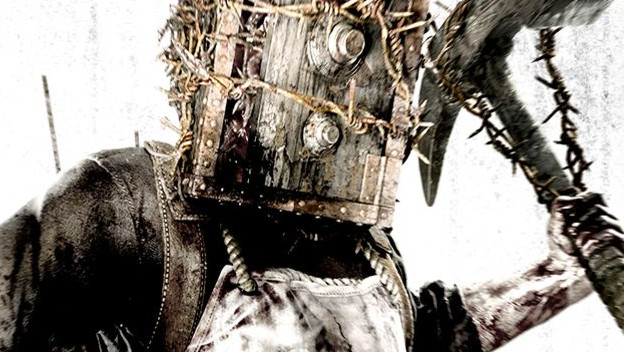 If you are into punishing yourself while playing games, then The Evil Within is your game. It's a slightly different take on survival horror games. This game gives you so much less to work with than anything out there that you absolutely have to pay attention to what you are doing and plan your every move. Otherwise, you will quickly find yourself without any resources at a very inopportune time. At time that could very well cost you your life. But that's not the best part. For me, the best part was being able to set things up to make use of your surroundings. Things like grouping enemies together so you could take them out with one shot to an exploding barrel. Even though this game reminded me a little of Resident Evil 4, it was still pretty intense. Definitely worth a play through.
Sherlock Holmes – Crimes and Punishments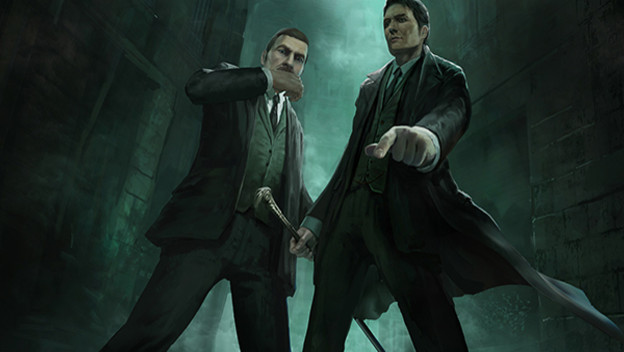 I have been a fan of Sherlock Holmes since childhood. The stories, the films, the games – all of it has been the playground of my mind since I was young. I always loved the way that Holmes would look at all the facts and even some seemingly insignificant details and be able to assemble them in his mind to create a full picture of what happened at any given crime scene. Well, the folks at Frogware saw that there was a need for Sherlock to get his own title and to finally have one worthy of his namesake. You have access to his mental mapping screen where you assemble the thoughts in his head to make sense of all you have seen. This is the game that L.A. Noire should have been.
Mario Kart 8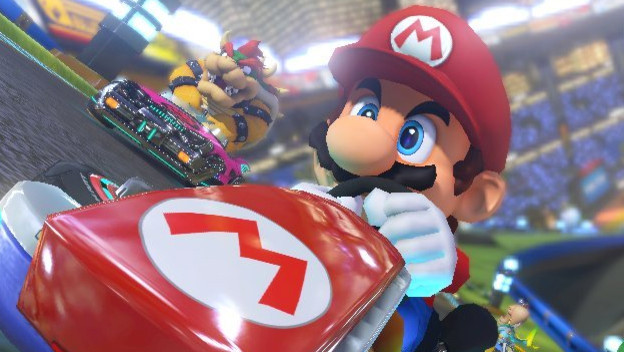 Honestly, I can say that I am intensely glad that no one messed with the formula in Mario Kart 8. Mario Kart has been a solid game since the very beginning and what subsequent versions have added to the series is better gameplay mechanics and better graphics. But they never really messed with the core formula. The same can be said about MK8. It is as beautiful as it ever was, while being just a little fresh with the additions of things like the Super Horn to help deflect that blasted blue shell from screwing up your victory lap. The online play has been beefed up a little as well and the track creator mode is as endearing as it ever was. So thank you, Nintendo, you could've very easily screwed this franchise up. Instead, Nintendo continues to be true to Mario Kart and for that, we'll keep on playing.
Transistor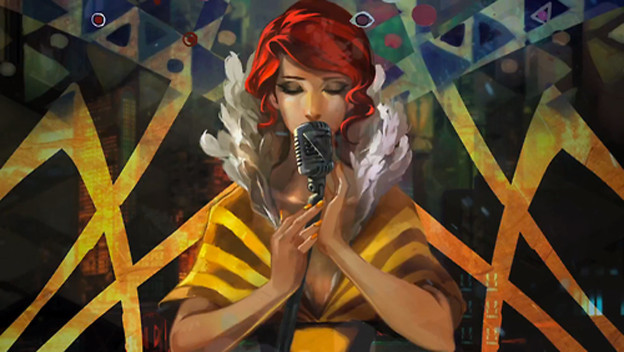 If you played Bastion on the Xbox 360 then you know what SuperGiant Games is capable of. You may have also thought that there was no way that they could top the endearing nature of Bastion. But if you thought that, you'd be wrong. Transistor brings its own brand of awesome to the screen. Reprising his role as the narrator of the story, Logan Cunningham fills the position of the voice of a talking sword that is carried by the protagonist of the game, Red. The combat style is straight out of the Diablo playbook and the visual styling of the game is just incredible. As you continue to unlock more programs into your blade, you unlock more slices of the story. If you never played Bastion and have already moved on to the Xbox One, then you owe it to yourself to give Transistor a try.
This War of Mine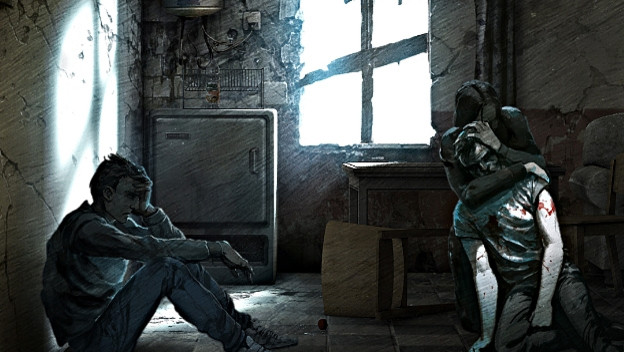 If you have ever experienced real war, then you know that it's not at all like Call of Duty. There is no highly stylized action sequences slowed down in bullet-time. There aren't any super badass, untouchable heroes that walk out of scathing battles without a scratch. There is only blood, pain, and the fact that your mind is never the same ever again. This War of Mine takes a very visceral look at what it means to be a civilian caught in the middle of a war-torn country. It focuses on the need to survive as well as the need to preserve "the way things were," as you do what must be done to maintain the lives of yourself and the people in your group. This is no Walking Dead. This is as tragically real as it can get. Warning: this game is not for the faint of heart. It will make you rethink all you ever thought you knew of war.
Valiant Hearts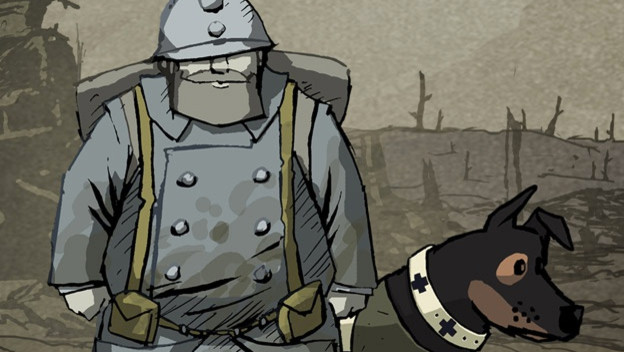 Ubisoft may be the next big bad gaming company, but some of their smaller studios have managed to avoid the poo-flinging and create some truly awesome games. One such tidbit of awesomeness is Valiant Hearts. It is a story of four different characters and how their worlds intertwine during World War I. One of the coolest parts of this game was the fact that at any point you could pause it and read real-life accounts of what happened in the subject matter surrounding your character. That alone had me interested, but the storytelling is what kept me playing. The four stories wind in and out of the adventure and the puzzles so seamlessly that you really feel like you are a part of the story. But guard yourself. By the end, if you aren't a little wet-eyed, you may need to check your pulse.
Far Cry 4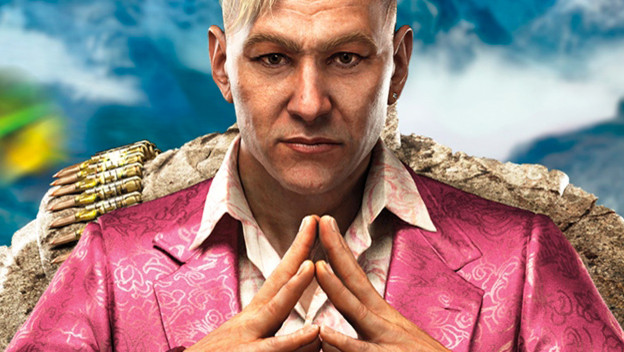 For anyone who has ever played any of the Far Cry games, you know it's always been about one thing…survival at all costs. But this time the game took you in a slightly different direction and made you the son of a family of revolutionaries and they give you the assumption that you are combat trained. But what they give you in training and ability, they take away from you in how insane you have to become in order to survive the twisted musings of Pagan Min (voiced by none other than Troy Baker). They tweaked the action so that you can seamlessly transition from stealth to all-out onslaught in a heartbeat. My personal favorite addition…the wingsuit. Oh, the terror that has been wrought by my silent glides behind the enemy to make him wish he'd never been born.
South Park: The Stick of Truth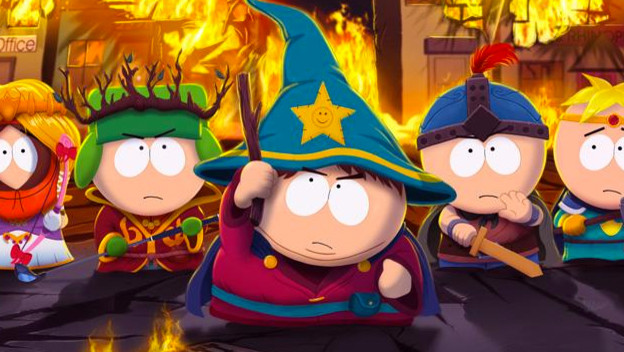 So we had to wait forever for this game to come out. So what? It was totally worth the wait. First off, the folks at Obsidian games know what it takes to make a solid RPG game. Secondly, Trey Parker and Matt Stone know what it takes to make an over-the-top South Park Adventure even more insane. But you put both of these powerhouses together and you have the recipe for an amazing title all the way around and that is precisely what Stick of Truth is. Honestly, if I could only use one phrase to describe this game it would be, "A disgusting, unabashedly raw, infuriating, unsettling, amazing, awesome, hysterical adventure of epic proportions that only South Park could deliver."
Destiny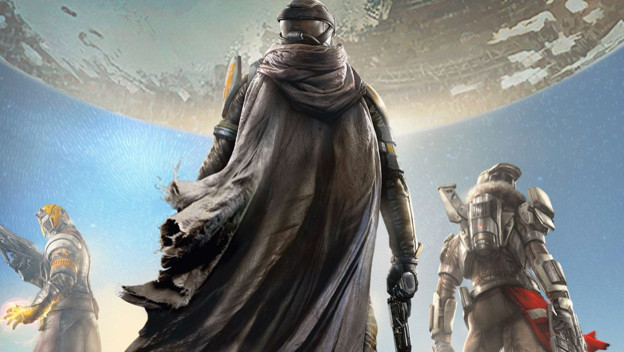 This year, at least for everyone I know, the clear winner is Destiny. Bungie's new IP was met by fans of the company looking to them to reinvent an already stellar series of games played the world over; Bungie did not disappoint. They dropped Destiny on us like a nuclear warhead and then right when we thought that we were getting tired of playing, they dropped an equally compelling and awesome expansion on us. And even better than that is the promise of a second expansion in the early spring so we don't get bored. So far, so good, Bungie. Now, if you guys can keep it up and release some killer content for this game like World of Warcraft did early on, we will be happy with you for a very long time.