It's winter time! And that means everything is shutting down, including most of the Internet. No matter what you do, unless you work in a restaurant (shout-out to everyone still stuck at work), chances are you're stuck twiddling your thumbs when you're not schmoozing with family. Especially if you're snowed in. This time of year, it's all about taking a break and relaxing. What better way to do that than play some video games? Even better, why not go for some seasonal content? Here's a list of some of the best winter or snow-themed levels throughout video game history.
World 3 (Super Mario Bros.)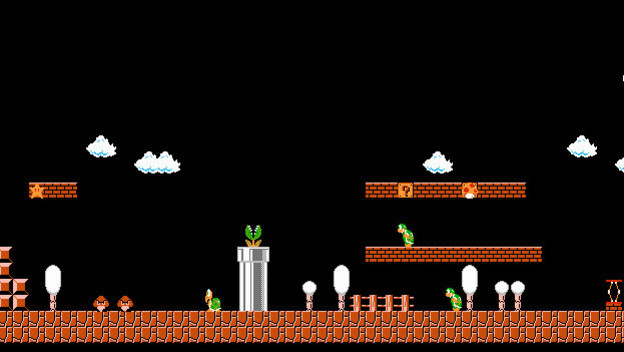 World 3 in the original Super Mario Bros. was crazy. All of a sudden, it was night time! And there was snow everywhere, kinda! And, um, who are these jerks jumping and throwing hammers? When the sun went down and the snow fell, the difficulty ramped up. World 3 was when Super Mario Bros. really stopped messing around, and that combined with its jarring scenery change make this still memorable today.
Chill Penguin (Mega Man X)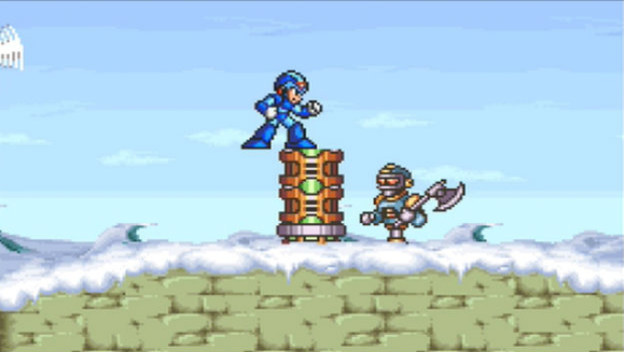 Chill Penguin's stage wasn't the first ice level in the Mega Man series. But, it's often the first stop for folks playing Mega Man X , meaning it's really the crash course for getting used to all the new tools and tricks up X's sleeves. You also got the Dash Boots here, which are key for getting that perfect run going. Chill Penguin himself is a great boss who teaches the player the ins and outs of the new wall jump mechanic.
Bleak's House (Donkey Kong Country 3)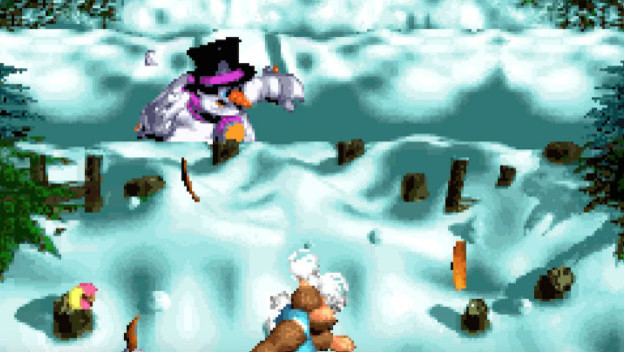 Donkey Kong Country 3 isn't the most well-renowned game on this list, but Bleak's House was a fascinating level that still lasts in my memories. There's nothing like an evil snowman, and the horrible look on Bleak's face goes a long way. He's basically Frosty from Hell. Adding to the experience is a total shift in how the game played, turning a sidescrolling platformer into a third-person snowball fight to the death. Also, the level's name is a Charles Dickens reference, which is just silly.
Freezeezy Peak (Banjo-Kazooie)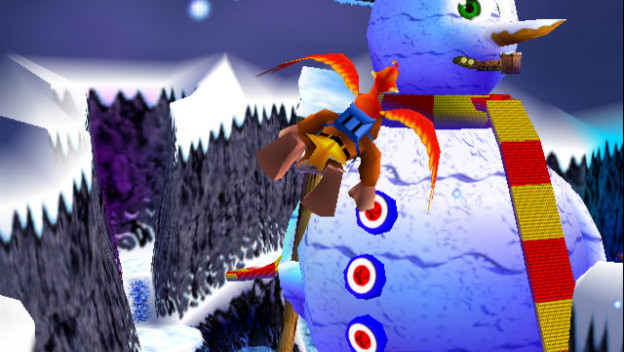 There's a lot of snow and ice in this list, but not as much specific holiday peraphernalia. Freezeezy peak has murderous snowmen and sleds, sure, but it also has sentient presents, Christmas trees, and more. The most memorable part is the bobsled race, and of course the annoying noise the little polar bear children make that is bored into your head as you struggle with the level's hidden puzzle.
Mt. Slide (Kirby's Epic Yarn)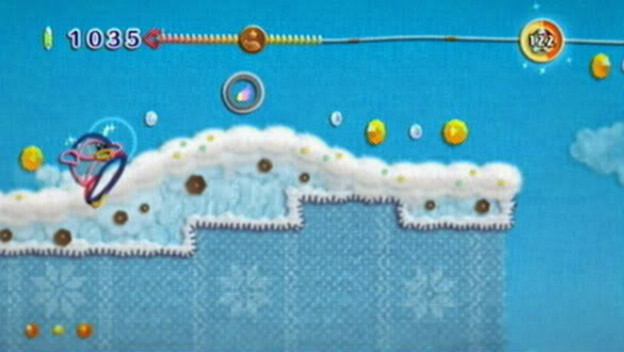 This one's just adorable, man. Kirby's Epic Yarn is a weird game with a bad name, but ultimately it's a blast. Being able to just take your time and appreciate a game like this is something you don't often get out of games, especially platformers. Mt. Slide is a particularly fun level. It's an autoscroller, but one that proceeds at a manageable pace and lets you play as Kirby, transformed into a snowboarding penguin. Add the music, and it's just nice and pleasant.
Ice Cap Zone (Sonic the Hedgehog 3)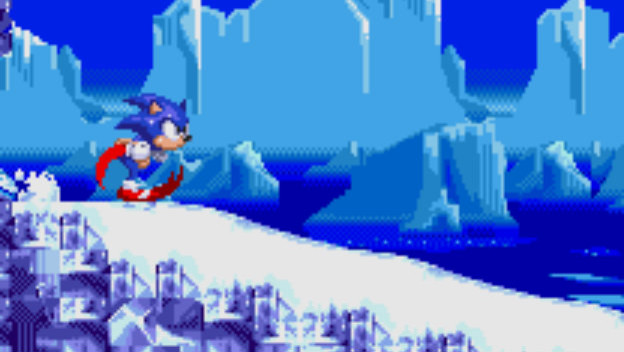 There isn't much to say about Sonic the Hedgehog 3 . It's more Sonic , and people will argue about which is the best 2D Sonic forever. Ice Cap Zone is the usual fare, a multi-tiered space that has multiple paths and hidden goodies, like any other old Sonic stage. But the music, oh man, the music. In a game full of iconic music, this is easily one of the tracks fans will point out as a clear standout. Just give it a listen; do yourself a favor.
Ice Cavern (Final Fantasy IX)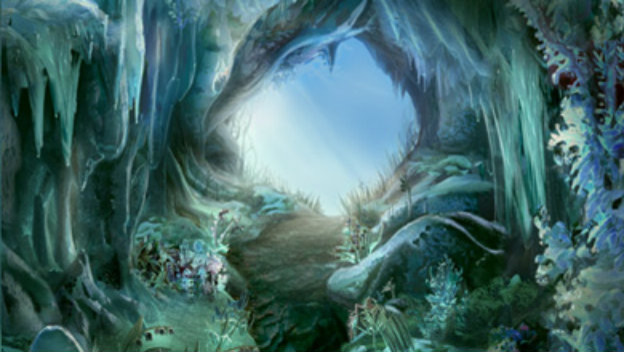 One of the best things about ice levels is how they evolve along with video game technology. After all, natural ice formations in real life can be some of the most awe-inspiring sights one can encounter. Final Fantasy IX is, arguably, home to some of the most amazing pre-rendered background art of all video games, and the ice cavern section is an early highlight. Not only is this section memorable for certain plot developments, including the introduction of the Black Waltzes, but it's also amazing to just sit back and look at.
Winters (EarthBound)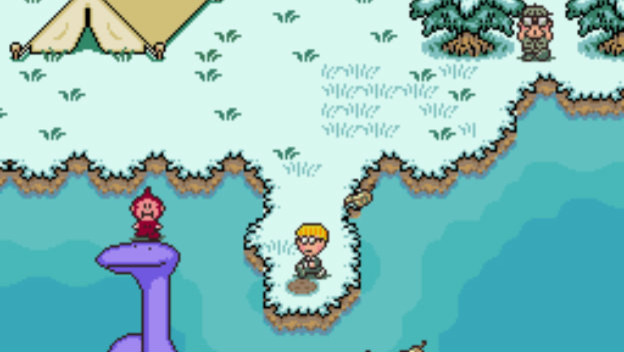 The MOTHER series has some great, snowy content, especially in the music department. But EarthBound 's Winters section is full of cool stuff that fans always look back on fondly. Winters introduces Jeff, Tessie, and the Bubble Monkey – all fun or important characters in their own rights. This is also a key section of the game in that it presents an early grinding opportunity that allows players to cheat the system a bit if they're willing to put some extra time in.
Heart of Ice (Uncharted 2)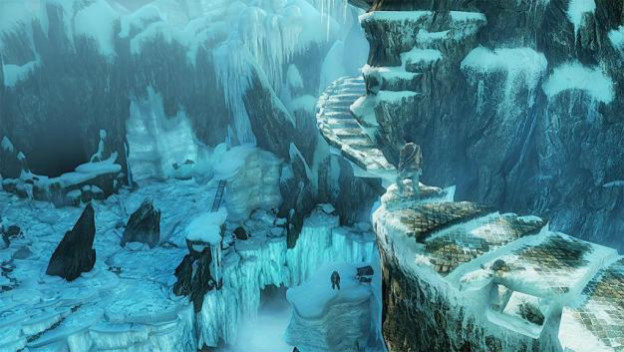 Just like the Final Fantasy IX entry, the Heart of Ice section in Uncharted 2 is all about just how dang gorgeous it looks. This section of the game is known for its tricky platforming sequences, along with some intricate puzzles. It's also a huge area in terms of scale, with ancient ruins and technology carved into the Himalayas. Just taking it all in makes your brain hurt a bit as you try to imagine the fictional ancient civilizations of the Uncharted world engineering it all.
Cool, Cool Mountain (Super Mario 64)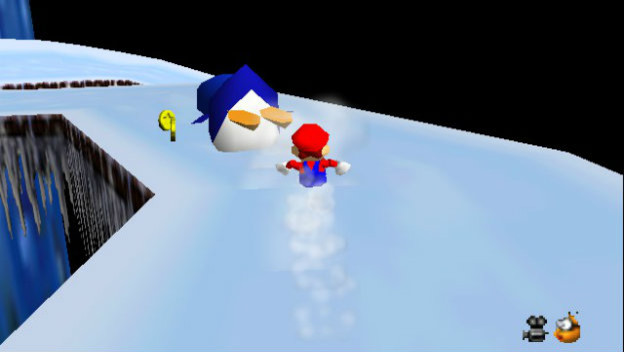 Super Mario 64 is just such an important game. Also, I love that damn penguin race. Super Mario 64 was all about exploring what the heck was even possible with 3D games, therefore it would often introduce an idea and revisit it a couple times throughout the game. Just to feel it out, you know? One of these ideas was the slide, something that just wasn't possible in games before. Cool, Cool Mountain presented the first real example for most players, seeing Mario sliding down a series of twists and turns at high speeds, and offering a timer so players could get used to it and then shoot for better and better times. Another challenge saw Mario escorting a baby penguin from the top to the bottom of the mountain, which saw more slide shenanigans and other obstacles, all while the small child screamed at you.