Throughout the years, games have continually pushed for more realistic and immersive environments. From 2D to 3D visuals, pre-rendered cutscenes to in-engine ones, and televisions to VR headsets, the technological advancements in the industry have been astounding. And yet, one art style has survived this entire time: humble pixel art. Of course, that doesn't mean that it too hasn't evolved, so here's a look at (in no particular order) ten games that show just how beautiful these blocks have been throughout the years.
Super Metroid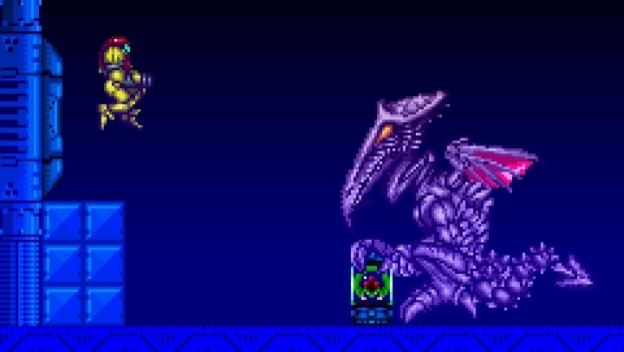 The SNES was home to several games that still top "best games of all time" lists, and Super Metroid is one such title. Even at a quick glance, it's not hard to see why: the detailed and colorful artwork brings the world to beautifully creepy life. Not only that, but the frequently screen-filling bosses can still be impressive to this day, making Super Metroid a perfect example of good art direction trumping a game's age.
Chrono Trigger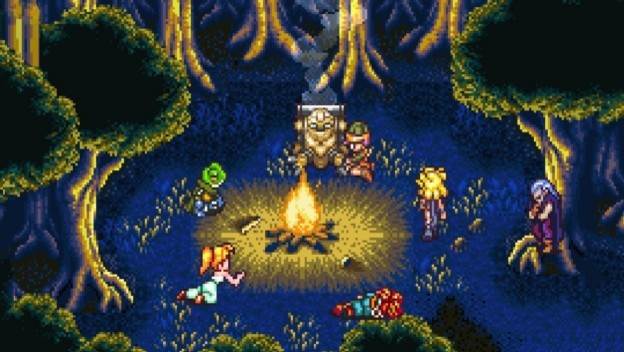 Akira Toriyama's beautiful key art aside, Chrono Trigger 's pixel art does an excellent job of drawing you into the game's wondrous world. Character sprites in particular are quite well done, showcasing a great deal of expressiveness throughout the experience. Plus, I remember the first time I came face to face with Lavos, and let me tell you: 16-bit visuals don't make it any less intimidating!
Metal Slug 3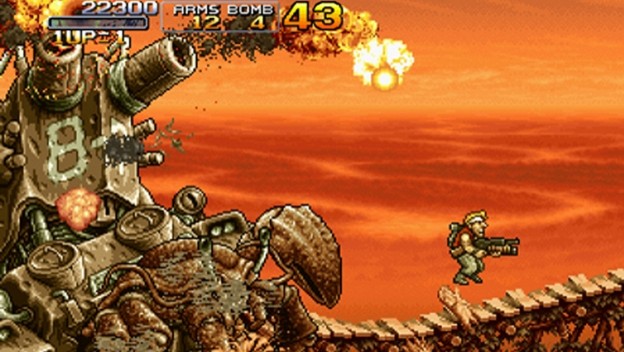 Really, I could throw pretty much any of the Metal Slug games here, but Metal Slug 3 is nonetheless a fantastic showcase of the bombastic visuals that each game offers. The fact that every sprite and explosion had to be effectively hand-animated makes the game an even more impressive achievement. There's a good reason why the Metal Slug games still see re-releases today: at least when it comes to their visuals, they hold up remarkably well.
BlazBlue: Central Fiction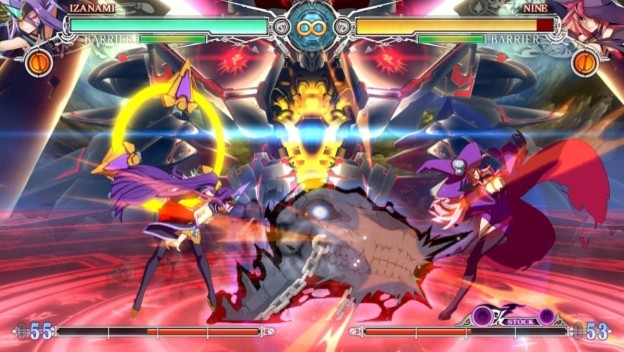 Similar to Metal Slug , BlazBlue 's been looking damn good since its first installment so many years ago. For the purposes of this list, though, we're going to go with the newest title: Central Fiction . The diverse cast of characters has never looked better, with colors that practically pop off the screen. The amount of chaos that can go on is truly impressive, and despite relying on 3D backgrounds, BlazBlue: Central Fiction is still one of the best-looking 2D fighters on the market.
The King of Fighters XIII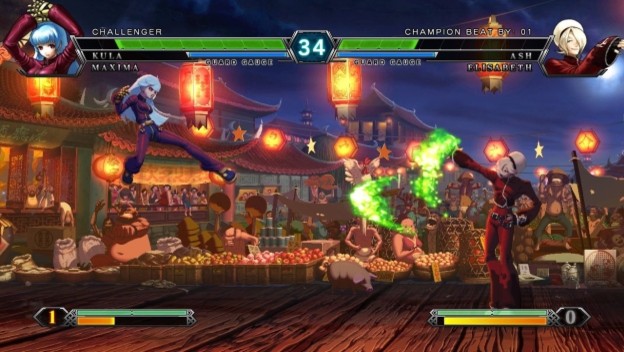 The fact that The King of Fighters XIII doesn't use hand-drawn or 3D animation still kind of blows my mind. The characters and backgrounds are so incredibly detailed and animated so fluidly that I found myself practically pressing my face up against my monitor, just to confirm that the game did – in fact – use pixel art. Well, it does, and my goodness, does it ever pull it off well. With so many fighting games moving to 3D character models and the like, it's awesome to see that titles like The King of Fighters XIII exist to show just how great a fighting game can look (and play) with everything in 2D.
Hyper Light Drifter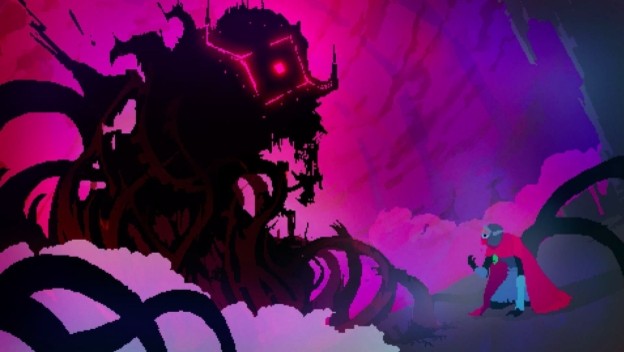 Once I saw the first screenshots of Hyper Light Drifter , I was completely entranced. When I got to see the game in action, I was sold.  Despite being so colorful, Hyper Light Drifter manages to pull off some creepy and disturbing set pieces as it twists through its often-bleak narrative. Luckily, there's some solid hack-and-slash action to keep you busy throughout the experience, and since the game was updated to run at 60 FPS, it's been looking better than ever.
Iconoclasts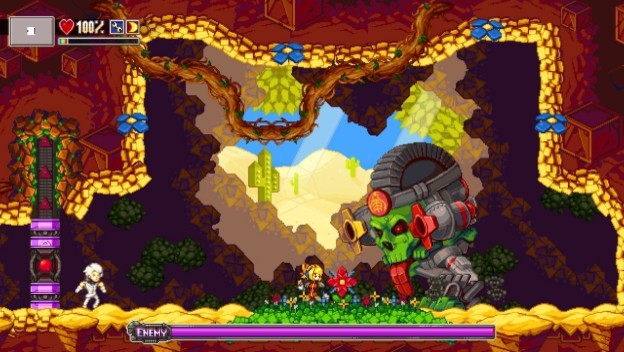 A rather recent release, Iconoclasts is arguably one of the best-looking games of 2018 so far. Now, obviously, the year is still young, but seriously – just look at it! Check out those colors! The boss designs! The animations! It's fast, it's fun, and it looks freaking fantastic. Did I mention it was largely made by one person? Because it totally was. I don't know about you, but I'm in awe.
FEZ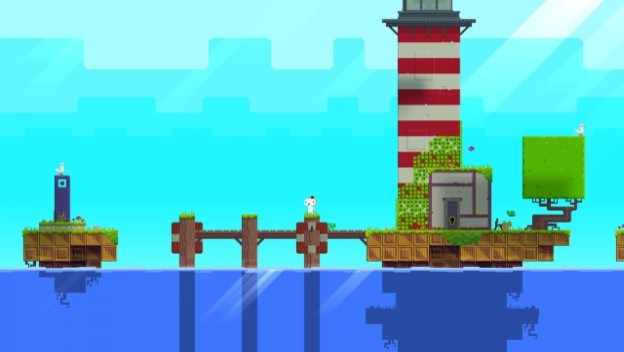 FEZ is an interesting addition to this list, in that it's a 3D game that nonetheless uses pixel art. Being able to rotate the world practically at will literally adds extra dimensions to the artwork on display, creating vibrant environments that beg to be explored. From its quiet moments interacting with NPCs to its most grandiose puzzle-platforming challenges, FEZ never stops feeling like an interactive piece of art.
Owlboy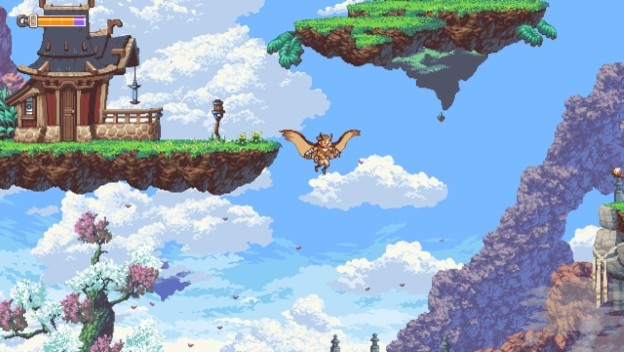 D-Pad Studio has garnered something of a reputation for their amazing "Hi-bit" artwork, and with games like Owlboy in their catalog, it's not hard to see why. Everything in the game has an incredible amount of effort put into making it look the best it can – from the biggest bosses to the tiniest bits of flora. It took almost 10 years to come out, but one look at Owlboy 's pixel art will get most to agree that it was worth the wait.
The Last Night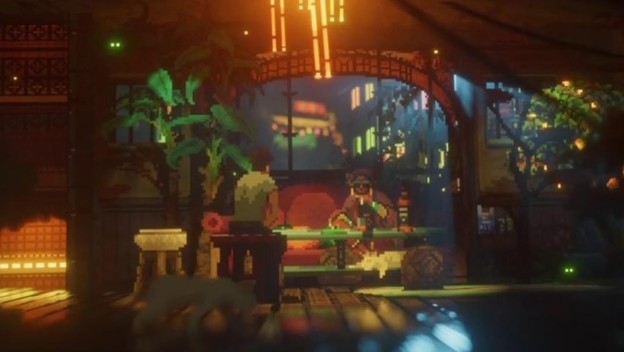 Have to throw one future pick on here, right?  With its fantastically atmospheric lighting, The Last Night is another game that often doesn't look like it uses pixel art at all.  Despite its low-fi (comparatively) artwork, The Last Night has done an excellent job in trailers of establishing its dystopian, cyberpunk-esque atmosphere.  Hopefully we'll be able to find out soon if the game looks just as good in action.