Playing on or off the TV, if you have the extra scratch a Pro Controller is a must-buy. Obviously there's a hefty price tag on the thing, but it's one of the best controllers you can get ahold of. It's a great size, with great buttons and really comfortable grip. It makes playing more intense games like Mario Kart , Ultra Street Fighter II, or Cave Story much more satisfying.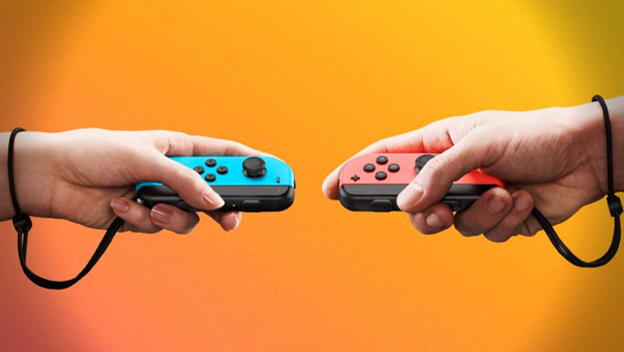 I've had a Nintendo Switch since launch, and I can't get enough of it. Not only is its library full of video game goodness, but it's just a thoroughly appealing piece of consumer technology. Once of the Switch's biggest selling points is its modular design; it's a tablet more or less, but its set of accessories allows players to use the machine in a versatile manner. After a few months of use, here are some cases of why it's so great to have a TV-style console on the go.
In the bathroom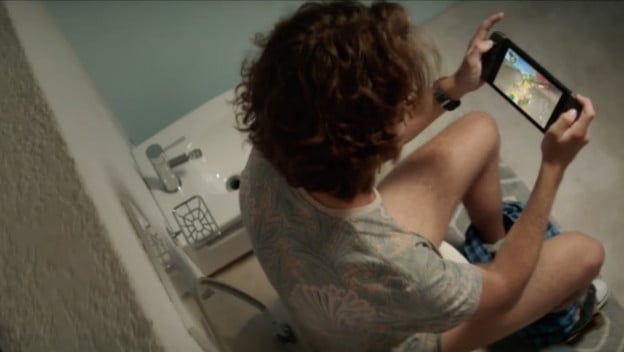 When the initial Nintendo Switch trailer dropped, you couldn't go anywhere without seeing someone cracking wise about playing Skyrim on the toilet. But we all know those jokes aren't actually jokes, because who doesn't want to play games like Skyrim in the bathroom? If you say "not me!" then you're probably a liar! Also, think about playing it while having a bath as well, as you enjoy candles, a bath bomb, and video games.
The "Split Joy-Cons, Slack Arms" Combo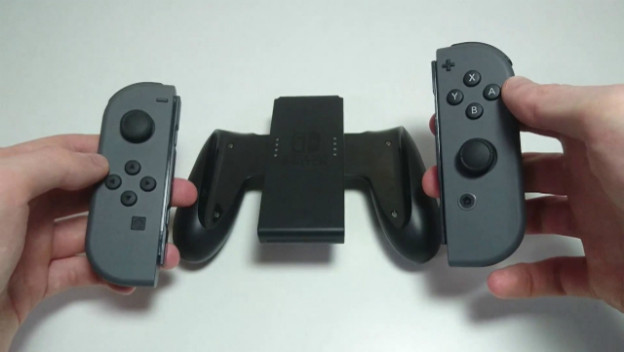 Trust me on this one. There were inklings of this concept possible back in the Wii days, but the Switch makes it all the way possible. Don't use the Joy-Con holster gimmick; just keep both halves independent, but still use both in the "standard" controller mode. But don't hold them up if you can avoid it. Keep your arms slack and just relax. Something about having the full controller experience but without having to hold your hands up feels great.
On Plane Rides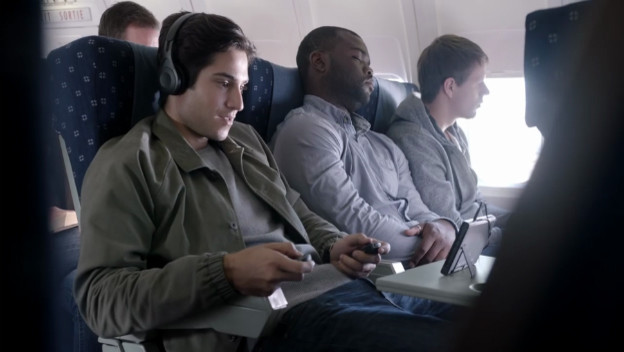 The Switch is a godsend for airplane rides. We're all familiar with taking portable consoles, books, and so on and so forth on long trips. But the Switch has so much more going for it. It has the kickstand, the external controllers and of course, AAA-caliber games. It's like taking a console on board, without needing those ridiculous case monitors.
Outside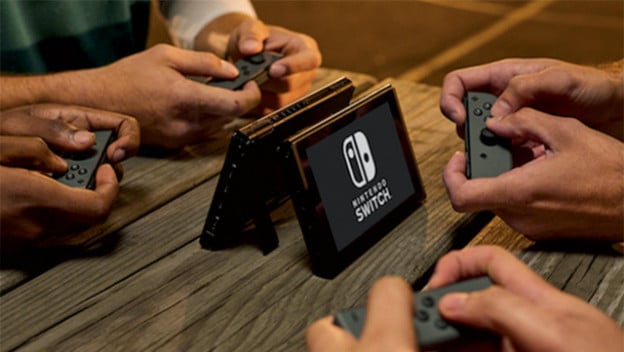 With its brightness levels and automatic settings, the Switch is pretty solid for playing outdoors. Having some shade is ideal of course, but if you want to go outside on your own deck or porch area, sit at a table, and play Zelda under an overhang, it's totally viable. The Switch is the ultimate in relaxing while gaming.
In Bed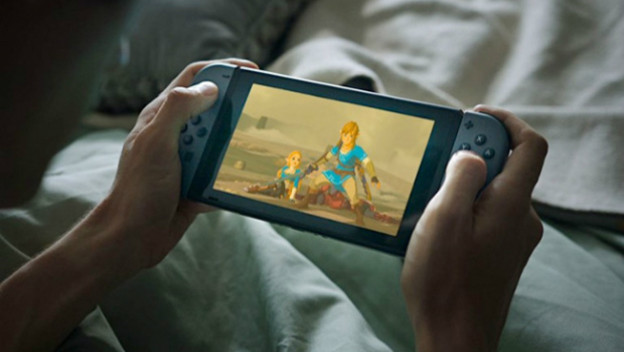 Nintendo has had a history of struggling to appeal to adults, what with consoles like the Wii U looking and feeling more like weird toys than appealing tech. Meanwhile, platforms like the 3DS have done very well with several demographics, and even the Vita has its hardcore appeal and success. Having portable games is great, because we can't always sit down and dedicate all our attention to a TV game. Being able to play the Switch in unconventional situations, such as in bed at night, makes it that much better for people with busier schedules.
Multiple Docks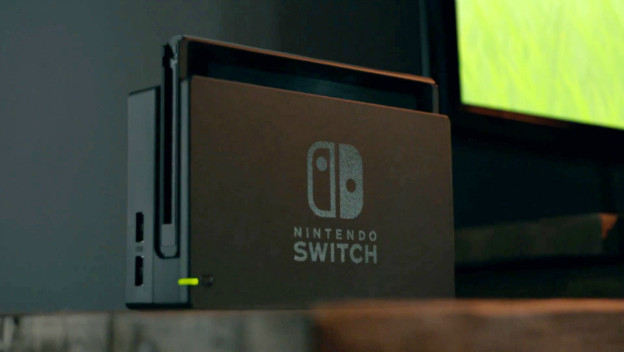 One cool thing about the Switch that doesn't get a lot of attention is the dock. Sure, it adds USB capability and makes the Switch display to your TV, but, it's also not device-specific. That means you can, if you're so inclined, get multiple docks and make your docked Switch experience also semi-mobile. Docks are a bit pricey, but being able to move around your house with the Switch (assuming you have multiple TVs) is lowkey, pretty cool.
At a Party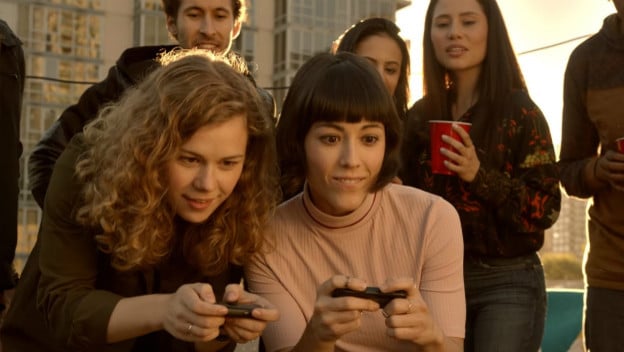 Sure, just breaking the Switch out at a party unprovoked might not be the best move you can make. However, with the right crowd, it's a huge blast to rope a group of people in. With games like Super Bomberman R and the Jackbox Party Pack 3 , the Switch can support up to eight players. Even if you're playing a smaller game, it's still a blast to show off the technology with your friends.
At a Restaurant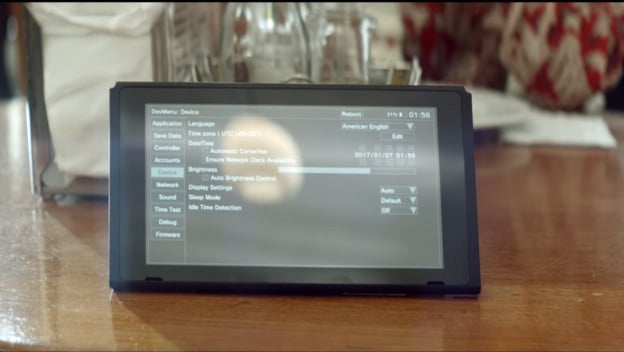 Sometimes you're out with your friends trying to get something to eat, and everything takes way too long. Wouldn't it be great if you could all do something together instead of messing around with your phones? Sure you could have a conversation, but it helps to be engaged with something. Breaking the Switch out at times like that can be fun!
At Work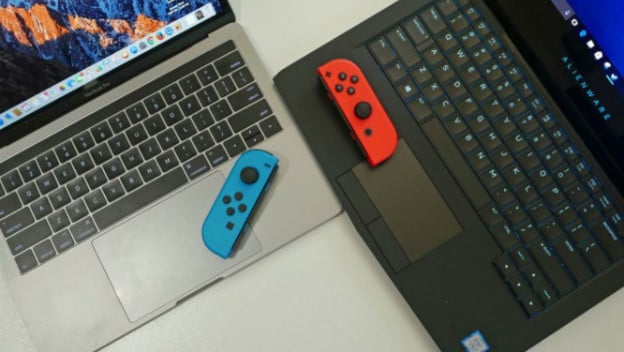 This isn't the most wholesome advice but what better place to break out the Switch than at your desk at your boring job? Or perhaps there's an event at work and everyone's already goofing off. May as well break out some Mario Kart while you're out on the office patio drinking beer. It's not like you really wanted to talk to your cube neighbor about their kids again anyway.