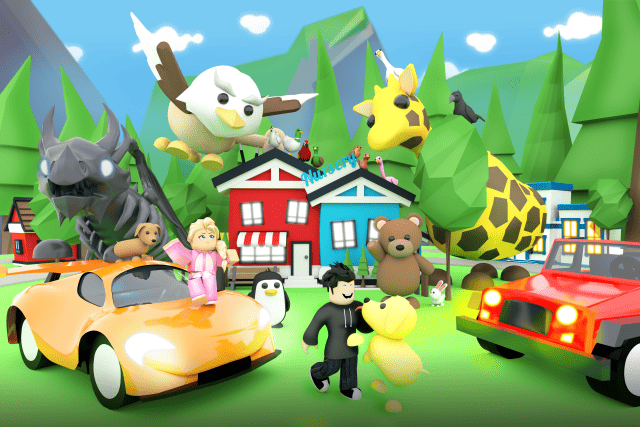 Roblox is the massively popular online game and game creation tool from the Roblox Corporation. Despite initially releasing in 2004, the title remained largely obscure until a massive spike in popularity that occurred in the late half of the 2010s. The game's popularity expanded even more rapidly during the Covid-19 pandemic with many creators using the platform as an outlet. By August 2020, Roblox reached over 164 million concurrent users. This figure includes more than half of all children in the US under 16.
Part of its popularity resides in the fact that it is a free-to-play title that uses microtransactions and in-game currency to support development costs. The in-game currency is known as "Robux" and is used to purchase cosmetic skins, of which there are hundreds. While the platform receives positive attention for how it encourages young players to create their own game worlds, the monetization model and microtransactions have frequently come under fire from detractors.
The title has its own proprietary creation tool (Roblox Studio) that allows players to create their own games. These games can be simply shared smong friends or become massive entities in their own right, such as the popular anime-adjacent King Legacy. Notably, players can purchase more assets for game creation through the use of Robux. As of 2023, more than 20 million games release annually made in Roblox Studio.
Roblox Premise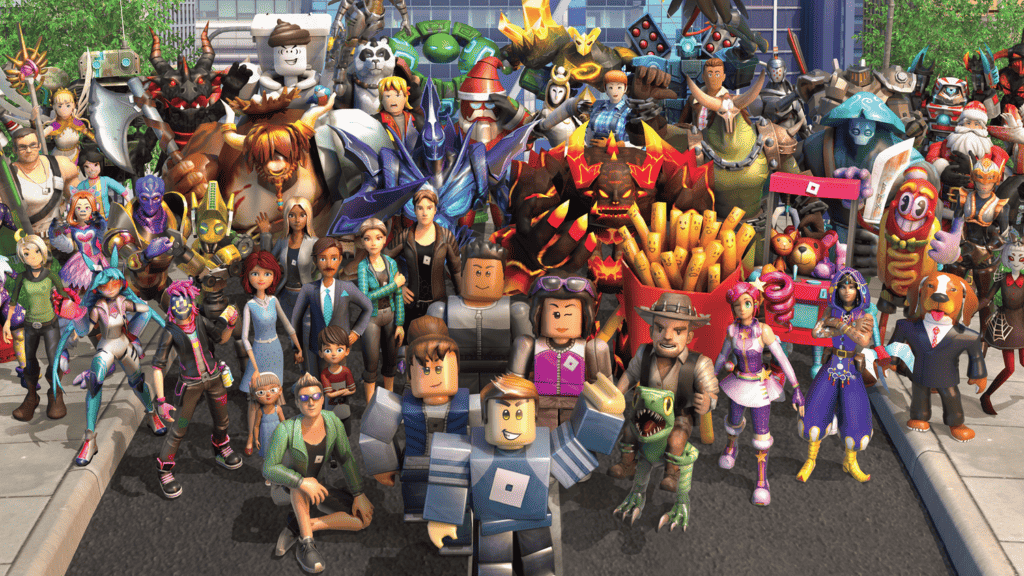 Gameplay centers around the creation of an avatar and using it to navigate through the millions of games on the platform. Because a player's avatar is the main distinguishing factor that separates the player from others, Roblox encourages customization of the player character. Players can buy, sell, or create cosmetic items for avatars. Only the Roblox Corporation and its server admins can sell items on the platform, but players can create their own items with enough knowledge of Roblox Studio.
The games created using Roblox Studio all vary wildly in terms of genre and content. While some games may be racing or life sims, others are full-blown action adventure titles made using the platform. Creators who purchase a Roblox Premium account can also sell any of their creations made using the platform. Both as a platform and as a game creation tool, Roblox uses a free-to-play model. As a result, all of the millions of games available in Roblox are free to players to jump in and out of as they please.
Similar to other online live-service titles like Fortnite, Roblox regularly participates in promotional events that mirror real-world occurrences. In addition to holiday-themed events for Christmas and Halloween, there are also events that tie-in with films. During the exponential gowth of the game in 2020, it was selected as host to a virtual Lil Nas X concert with millions of viewers. On any given day there are roughly 66 million active users on the platform.
Roblox Main Characters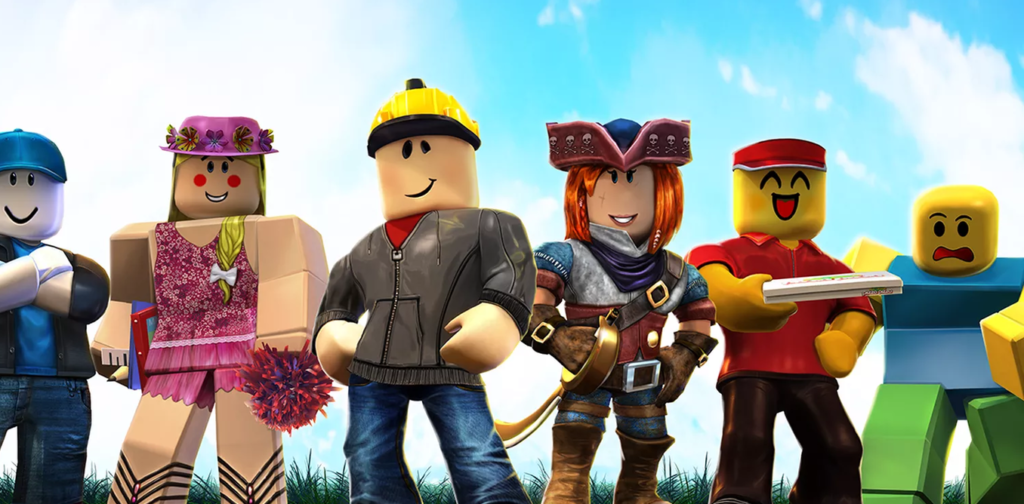 Because Roblox is a platform that hosts millions of player-created games and does not have a narrative so to speak, there are no characters. That said, there are hundreds of cosmetics available for avatars that transform player characters into recognizable analogues or licensed properties.
Games in the Roblox Series
There is currently only one game in the Roblox series since the game is more of a creation tool for other players. Notably, the core demographic of the game is aging, going from users under 16 to players aged 17-24. As a result, the developers instituted new rating systems for its player-made games so that creators could include more mature content. In June of this year, the platform began allowing the first games for users 17 and older. The platform also recently just launched its beta for a VR version. Games in the Roblox series include:
Roblox Cheats
While there are sites that might advertise cheats, hacks, and exploits for the game, none of these are officially supported by the Roblox Corporation. In fact, cheating goes against the platform's Terms of Service and will result in deletion of your account if caught. There are no legitimate cheats available and the illegitimate ones aren't worth the risk.
Roblox Cheat FAQs
What happens if you cheat in Roblox?
Cheating is a violation of the Terms of Use and leads to the deletion of an account. Most of the advertised cheats and exploits are scams in disguise that hackers use to deploy malware on unsuspecting users.
Can I use a Cheat Engine for Roblox?
Due to its existence as a platform and creation tool, there are no official cheat engines or cheat trainer files for the title.
How long can you get banned for cheating in Roblox?
The first ban is a 7-day ban. After the first temporary ban, players' accounts are subject to termination if caught cheating a second time.