One of the greatest times in gaming is when a new IP gets released. The chance to start over with a new world, new characters, and all-new game mechanics is an exciting prospect, and the last several years have seen an influx of fantastic new titles to captivate players. Of course, after the world's moved on, there's usually one question on everyone's mind: when's the sequel? In some cases, this even happens if a game isn't that great; people hope that a sequel might come along to improve on the foundation laid by the initial title. Regardless, sometimes that sequel seems to be nowhere in sight, so here are several games that we'd love to see a follow-up announcement for.
Bloodborne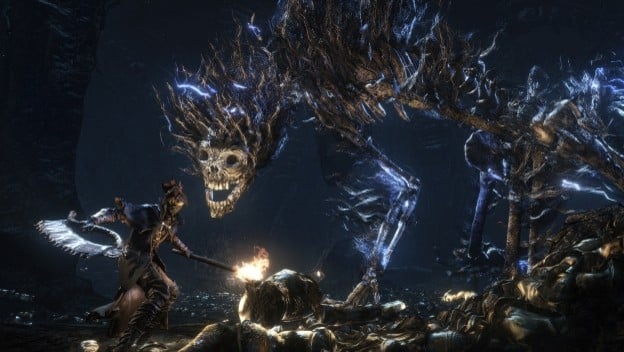 With the recent FromSoftware announcement looking increasingly like a new Tenchu game, a new Bloodborne game is something that isn't explicitly on the table yet. However, getting the chance to return to the twisted world of Yharnam would be absolutely incredible. Not only that, but with all the refinements FromSoftware made in Dark Souls III , it would almost certainly be a more polished experience than its already stellar predecessor.
ReCore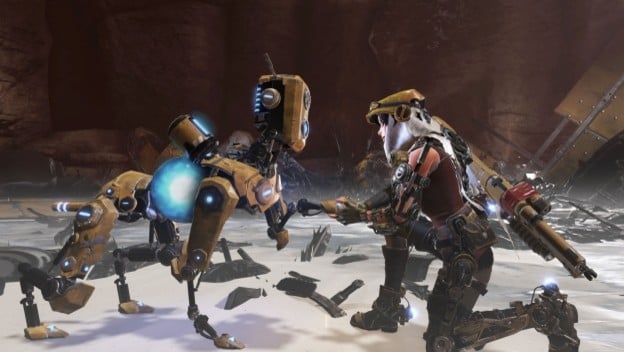 ReCore was an exciting new IP that was set up to be a big exclusive for the Xbox One. Unfortunately, it received middling reviews due to repetitive gameplay and technical problems like extremely lengthy load times. Despite this, it was praised for its presentation, and some clever ideas – pardon the pun – at its core. As such, it'd be great to see the team behind it smooth out the bugs and loading times, add some extra gameplay variety, and retry ReCore in a sequel.
Remember Me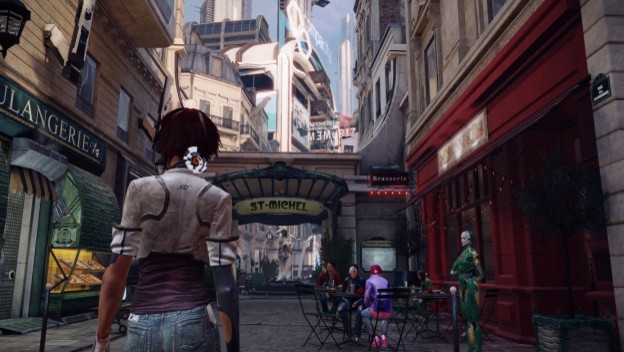 I know that this one wasn't all that well-received, but I'll sing its praises until the end of time. To this day, Remember Me has one of the most flawlessly-realized aesthetics and worlds I've ever experienced in a game. Despite not being a graphical powerhouse of a title, the city of Neo-Paris was a joy to explore, and I'd revel in the chance to go back to it in a sequel. The Arkham -style combat in the game was, admittedly, a bit lacking, and Remember Me occasionally felt it took on more than it was capable of; even more reason to further flesh these out while keeping the same gorgeous world and interesting characters.
Bound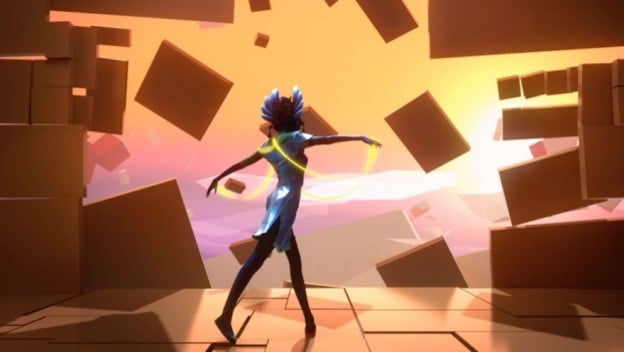 Speaking of beautiful, yet ultimately underwhelming games, Bound was a title that caught a lot of flak for not being able to decide whether it wanted to be a "game" or an "experience", resulting in an overall mediocre product. Thus, a sequel would be the perfect opportunity to "pick a side" and turn Bound into a more consistently enjoyable game. Of course, carving out half of the gameplay might annoy fans who enjoyed that half of the original, but I like to think that it's better for a game to be loved by some than dismissed by all.
Little King's Story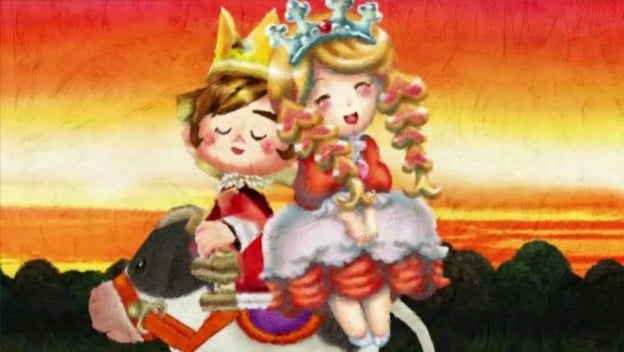 Despite being met with near-universal acclaim, Little King's Story only saw middling sales. Some speculated that it may have been its marketing, since its cutesy art style made it look a lot like "baby's first kingdom-builder"; an impression that was obviously not helped by the game's title. A sequel was teased at one point, but it may have been too little, too late: Cing, the development studio behind the game, subsequently declared bankruptcy. Since then, the game has found a bit more popularity via a PC release, and rumors of a franchise revival have been circulating since 2011; here's hoping that something surfaces soon, as this is one kingdom which deserves a return trip.
Owlboy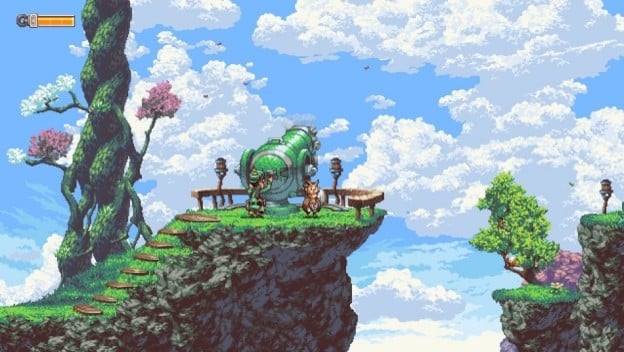 Yeah, it might take another 10-ish years to make, but more reason to start now, right? D-Pad Studio's breathtaking pixel art in Owlboy received near-endless praise when the game came out, and it had the gameplay chops to be a compelling experience all around. A lot of time and love went into Owlboy , and it was an incredible game as a result. To see that same passion put into a sequel? Well, that would be something truly special.
Muramasa: The Demon Blade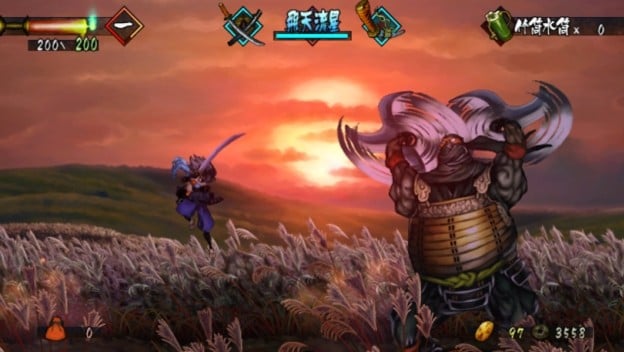 Vanillaware has gone on to revive Muramasa as a PlayStation Vita title, but let's be real: a game this beautiful and creative deserves a sequel. Drawing inspiration from Japanese mythology, the story and aesthetic were grand and fantastical, all while being backed up by fast-paced hack-and-slash gameplay that stayed entertaining throughout the game's runtime. Vanillaware, I know that you're doing the Dragon's Crown thing right now, but would you mind going back to Muramasa for a bit? Seeing a sequel to this on an HD or 4K screen would probably make me cry.
No Man's Sky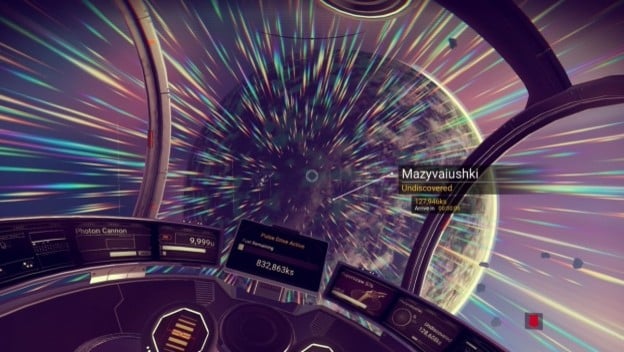 Arguably the most disappointing game of 2016, No Man's Sky had a metric crap-ton of hype behind it, and many felt that it barely delivered on a fraction of its initial promise. Over the last year or so, Hello Games has continued to update No Man's Sky in an attempt to bring the game up to par with fan expectations, but it feels like throwing bandages on a gaping wound. What No Man's Sky could really use is a sequel: one which incorporates the ideas being added to the current iteration, adds new content to make the galaxy even more exciting, and above all, doesn't over-promise.