Halloween is right around the corner. For many, indulging in the spirit of the holiday just feels right. There are a lot of ways to do this. There are Halloween parties, decorating opportunities, and trick-or-treating, if you are of a certain age. But you can't be doing those things all month, can you?
Undoubtedly, there will be scary movie nights. But what about nights where you partake in the horrors of scary video game? Here are five good suggestions for games you might want to play.
Alan Wake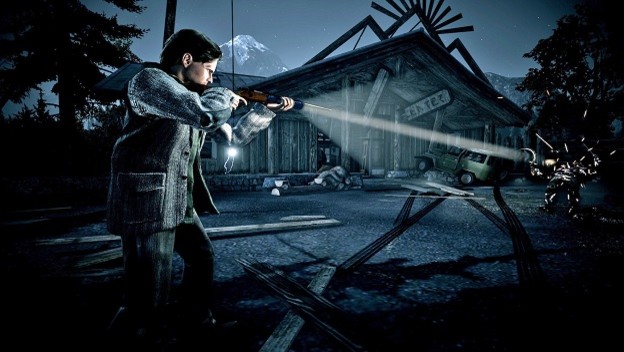 Alan Wake is pure psychological thriller. It has a clever narrative, albeit with some plot holes, an interesting Twin Peaks vibe, unique mechanics, and a genuine sense of horror.
Players take control of the titular character, Alan Wake, and fight through a rural nightmare to save his wife after his writer's retreat goes terribly wrong. There are interesting twists along the way, but the mechanics are what really heighten the horror. In order to defeat enemies, you must first burn away the shadows that surround them with either a flashlight or alternative source of light. It is at that point that they become vulnerable to damage. Racing against time to wind up generators or searching frantically for batteries may sound mundane, but the vulnerability they create blends well with the atmosphere.
Dead Space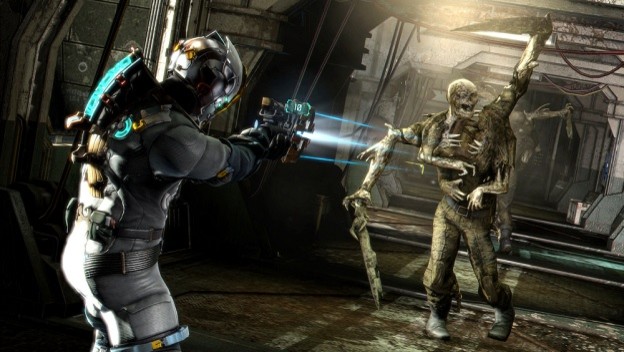 Sci-fi horror is a fun escape from the typical forays into the paranormal or demented. A game set in space is also a good way to create a sense of horror, because it feels isolated, foreign, and intrinsically dangerous. Dead Space is a game that executes these elements wonderfully.
The game stars a miner called Isaac Clarke. When his crew is sent to answer a distress signal, they run into zombie-like creatures called Necromorphs. These crazed creatures are primarily defeated through the implementation of miner tools, the most fun being a weapon called the plasma cutter. This weapon toggles between a setting which fires horizontal beams and one which fires vertical beams. These beams are designed to dismember the enemies, which is mostly how you defeat them. The game also features hallucinations, hysteria, and anti-gravity puzzles, so there's always a surprise waiting to break the eerie silence.
Friday the 13th: The Game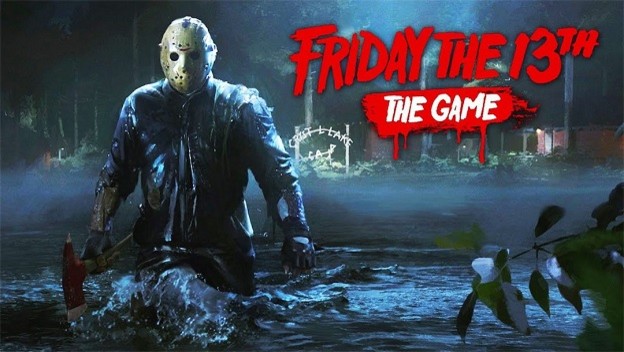 Friday the 13th t is classic horror, and Friday the 13th: The Game captures all the campy fun of the film. The game is asymmetric, so a majority of the players are doing something different from another. One player takes control of Jason, who is overwhelmingly powerful. It is his job to track down and brutally murder the players. Meanwhile, the others are campers who must frantically try to escape the campground.
The game also uses proximity mic so, unless you are using a walkie talkie or are next to someone, you are alone. It also means you can hear Jason, and Jason can hear you when nearby. I tend to play "In the Air Tonight" by Phil Collins to announce my presence. I think it offsets the brutal, squeaky 13-year-olds who sometimes join your lobbies.
State of Decay 2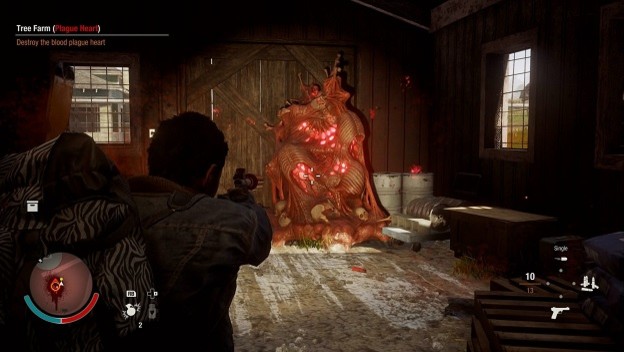 State of Decay 2 is another good option for multiplayer play, and it comes as part of Microsoft's Xbox Game Pass. Players can team up with up to three others to try to survive against a zombie menace. They can, of course, choose to go it alone if they are feeling particularly ambitious or if their friends are busy or nonexistent. (But randomly meeting people online might be a good way to make friends so why not give it a shot?)
The game doesn't appear all that successful from a critical standpoint, as review scores were all over the place. But the game's popularity and passionate player base seem to indicate that there is something special about this experience.
Resident Evil 4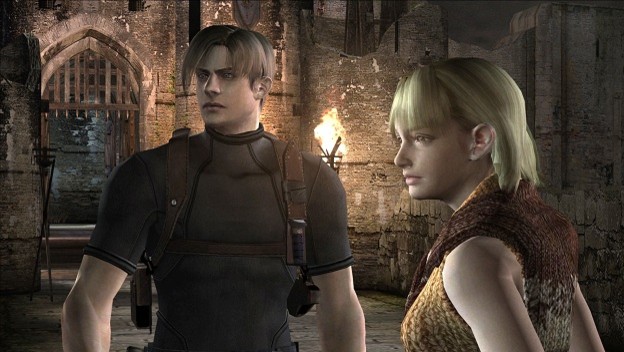 The temptation here is to add Resident Evil 7 to this list, because it is newer, compatible with PSVR, and a long awaited return to form for the series. But, when I really think about it, there just isn't a better Resident Evil experience than Resident Evil 4 .
Players take control of the stoic badass, Leon Kennedy, as he investigates an island. It soon becomes apparent that the island is host to both occult and biological hazards. There is an escort component, yes, but this was also the game that moved the series into a newer, more intuitive control scheme. In terms of setting, it is also noteworthy with a good mix of inside and outside locations. The mystery of the island is a narrative that pulls you through as well.
Remasters of the game are available, and it is both cheap and easy to get ahold of a copy. If single player isn't for you, the game's successor, Resident Evil 5 has a fun co-op campaign. Really, it's hard to go wrong with most of the franchise.