Friday the 13th has helped scare fans over the years, but it's done more than that. This horror series has helped people bond. They gather with friends and family to savor every entry. It brings people together. Now, we're getting Friday the 13th: The Game , a competitive and cooperative game that will do the exact same thing. It's coming to the PlayStation 4, Xbox One, and PC in October 2016, thanks to a successful Kickstarter campaign. Here are seven reasons we're excited for it.
Going to Camp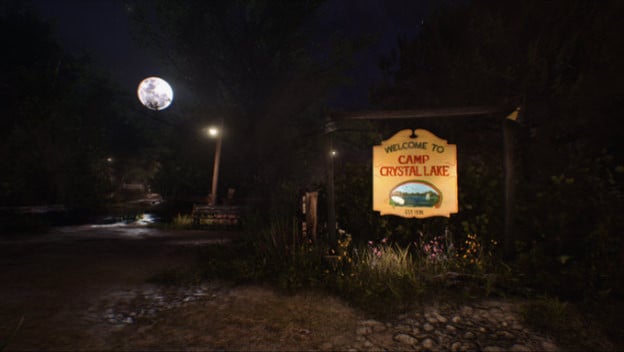 Getting to see famous places from movies is super exciting. Like, I remember being excited to drive past the Home Alone house once, because it so happened to be in Winnetka, IL. But Camp Crystal Lake isn't a real place. Friday the 13th fans couldn't plan a trip to walk around the iconic haunt. The game is going to allow us to explore a place that holds so many memories for us, as though we were actually there. Granted, we may be a bit too "busy" to savor it, but it'll be a thrill nonetheless.
Movie Trailer System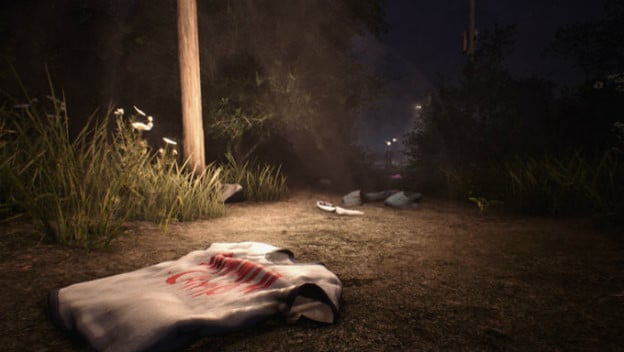 Lots of games have a replay feature. After a match is done, you see snippets or playback of what happened. Think of Mario Kart 8 or the BlazBlue fighting series. Friday the 13th: The Game will have a Movie Trailer dynamic system that picks the best moments of the match and presents them in the form of a 1980's movie trailer. It's a callback to the original movies, and I hope we get to see lots of "trailers" on YouTube after the game launches.
Fear System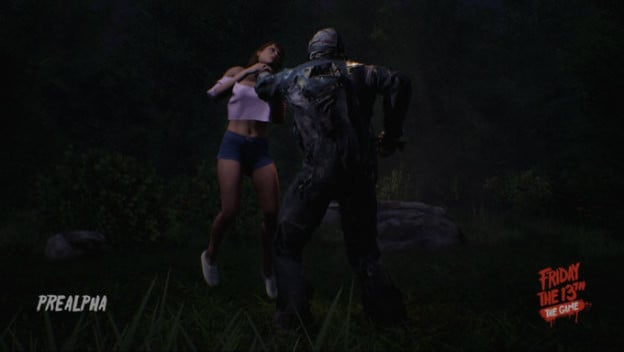 Lots of horror games don't grasp the idea of tension. If your character is a victim, they're going to be scared. The Clocktower and Haunting Ground games understood this, by making characters who became too afraid unstable. Friday the 13th: The Game will too, as the game will have a Fear System where the counselor characters gradually become more and more afraid of Jason. You have to manage that fear, otherwise it'll alter their perception of reality and (probably) destroy you.
Multiple Jasons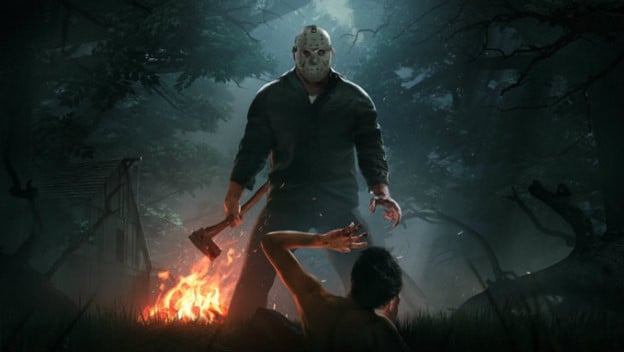 Which Jason is your Jason? You know what I mean. Everyone has a different Friday the 13th rendition they prefer. You don't have to worry if one of your favorites will be there, because you get a say in it. Friday the 13th Part II, III , and VII 's Jasons are already in the game, and people can vote for three more until March 11, 2016 .
Kane Hodder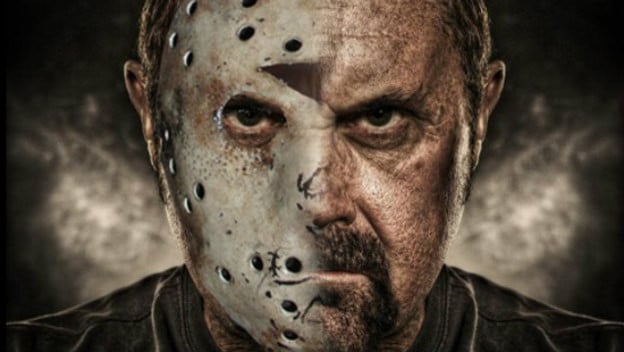 Kane Hodder, Jason himself, is part of Friday the 13th: The Game . He's involved with motion capture, providing the in-game actions for Jason. He's also directing a team of stuntmen involved with the game. It's all about making the game super authentic.
Defeating Jason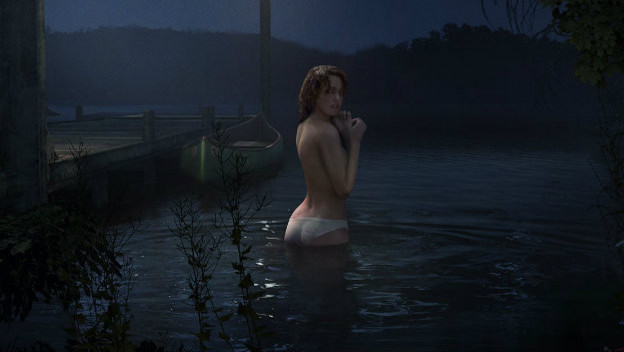 What do you do when you watch any horror movie? Well, besides cower in fear or enjoy the experience? You always end up wondering what you would have done in that situation. How would you have handled being Jason's prey? You get the opportunity to show your stuff in Friday the 13th: The Game . You get to be a counselor, trying to not only survive, but also defeat Jason. All those years you claimed you would have known and done better, and this game will finally let you prove it. Whether you choose fight or flight, you'll finally prove to every other player what you're made of.
Being Jason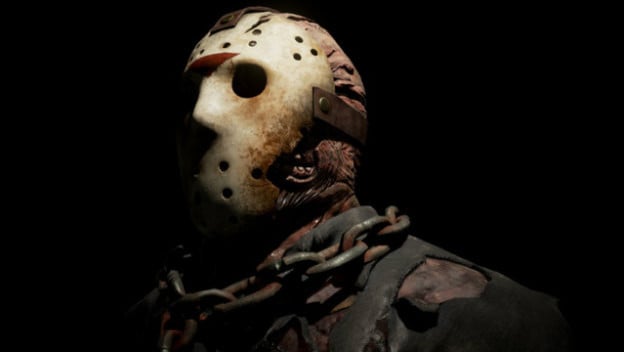 Jason is cool. It's undeniable. He's evil, sure, but who wouldn't want to be Jason Voorhees in a game? You get to do that in Friday the 13th: The Game. You get to be the one scaring everyone. You get to be the best around. It's going to be a freeing and satisfying experience, and you have to be excited about that.