Take Two Interactive held its quarterly earnings call this past week and reported Grand Theft Auto V has shipped 75 million units, which is up roughly 5 million from its last earning call in November. The reported daily active users are still hovering in the vicinity of just over 8 million, which is quite impressive for a game that's closing in on 4 years old. Let's take a look at what makes this game so magical that 8 million people continue to fire it up each and every day.
Epic Easter Eggs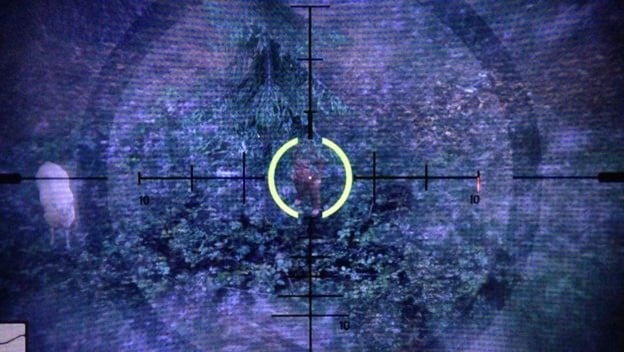 The GTA series has been notorious for implementing some of the great Easter Eggs in gaming. GTA V certainly doesn't disappoint. Spotting Bigfoot during the Predator mission while you're perched in the helicopter and, my personal favorite, the No Country for Old Men scene at the base of Mount Chiliad are some of the best ones in this entry.
Pegassi Zentorno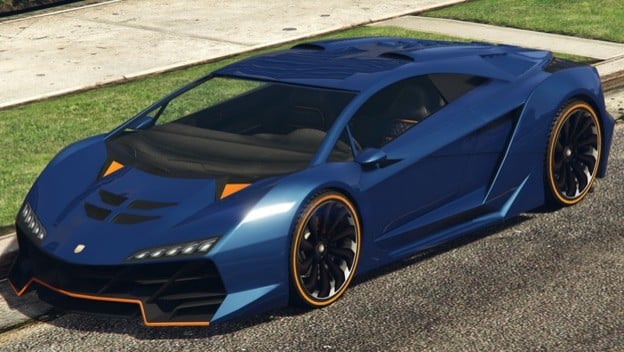 The Pegassi Zentorno is by far the best car featured in GTA V . The sleek and sexy design is a work of video game art. It's not the fastest car available, it's fifth on the list, in fact, but it's easily the most fun to drive. Topping out at 213 mph, it's the perfect vehicle for cruising, racing, and ducking the 5-0.
Minor Turbulence Mission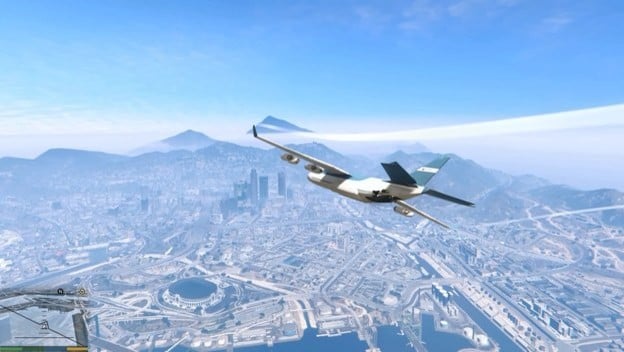 The Minor Turbulence mission feels like a movie script from start to finish. Everyone's favorite redneck, Trevor, hijacks a cargo jet in midair by flying his prop plane into the back of it. Once aboard, he takes control of the massive jet, but soon finds himself being shot out of the air. As the plane begins to dive out of control, Trevor jumps into a vehicle aboard the aircraft and drives right out the back door. He ditches the vehicle while it's free falling and parachutes his way to safety in a most epic display of Hollywood-inspired showmanship.
Immersive Details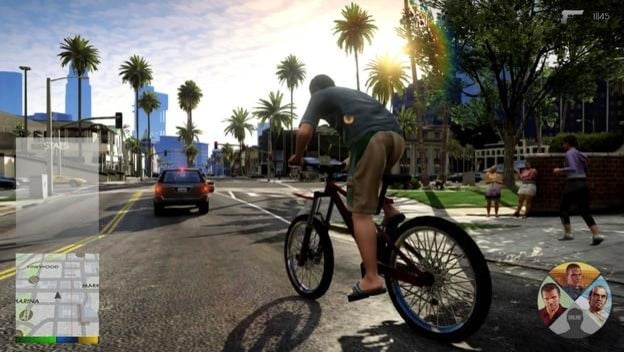 GTA V is known for its immense amounts of immersive details. That's apparent by the seemingly endless number of missions, side missions, and interactions scattered throughout the world. Perhaps the most impressive are the little nuances, including losing your GPS service in tunnels, puddles slowly forming as it begins to rain, and even riding the tour bus with a tour guide narrating the experience.
Free Updates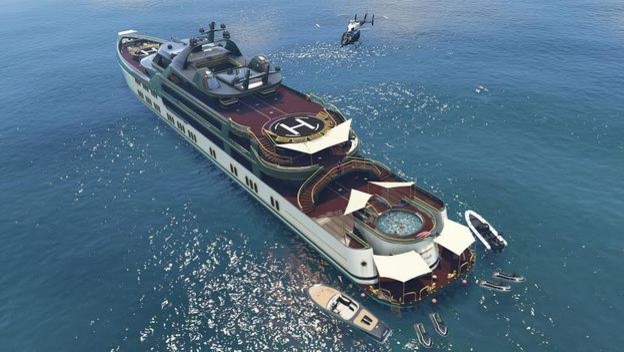 GTA V may be popular because of its great storyline and admirable amount of replay value, but it is also due to all of the great free content being doled out in GTA Online . There's a reason why Rockstar has 8 million active users several years after launch, and that's the free updates and expansions. Rockstar gets it, and we love them dearly for that.