Midnight Club: Los Angeles is a 2008 street-racing game, developed by Rockstar San Diego and published by Rockstar Games. The game was released on both PlayStation 3 and Xbox 360, with a PlayStation Portable version also released under the name Midnight Club: L.A. Remix. Although it went on to be the final game in the Midnight Club series, it was well-received by fans and critics alike, with particular praise leveled toward its detailed depiction of Los Angeles.
Midnight Club: Los Angeles Premise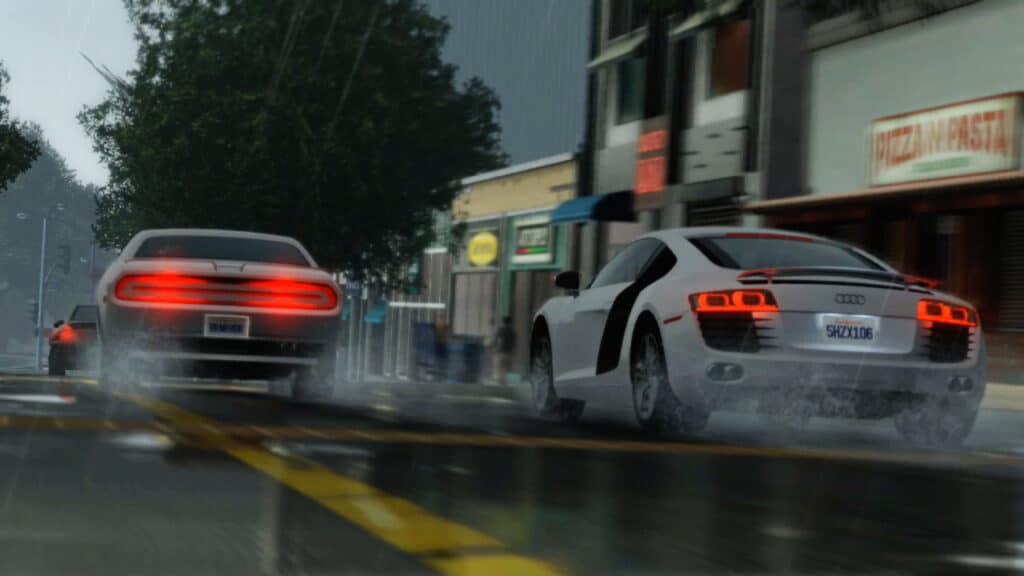 Midnight Club: Los Angeles provides a few different ways for gamers to play. A massive portion of the game takes place in free roam mode, where you can explore one of the most comprehensive depictions of Los Angeles ever put into a video game. While free roaming, the city is your oyster, allowing you to explore Rockstar's world without the pressure of a high-octane race.
Career Mode is how most players will experience the game. You'll go from race to race, with a small amount of free roam added in between. Races are a series high, with the dynamic weather system altering how each race plays and featuring licensed vehicles for the first time in Midnight Club history. It features over ten different types of races, including series races, tournaments, pink slip races, and freeway races, so there's plenty of variety for any player to enjoy along the way.
Like many street-racing titles, police play a big role in Midnight Club: Los Angeles. They're quite a nuisance here, as they attempt to punish any violation of the road's laws. As a street racer, you'll be doing that quite a lot! Police aren't scripted to any particular race, catching you by surprise and off guard. After a short chase, the game will enter Pursuit Mode, which affects how much you'll be punished if caught by the police.
It's impossible to ignore the role that customization plays in Midnight Club: Los Angeles. You start the game in an ill-equipped car but winning races earn your way to new vehicles and parts. It gives the game an amazing sense of progression as the story moves on.
Midnight Club: Los Angeles Main Characters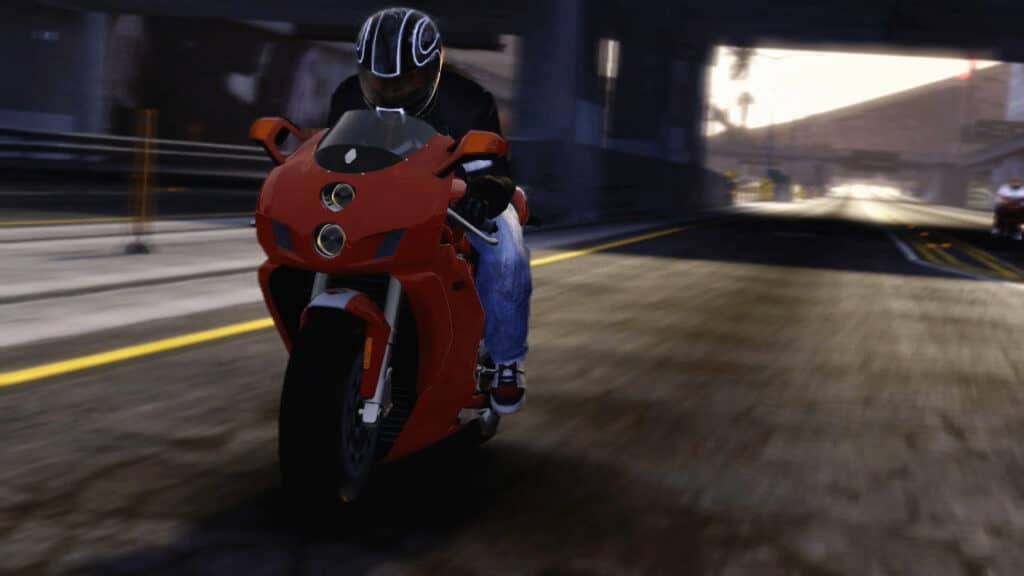 The real stars of Midnight Club: Los Angeles are the cars. Because of this, the story is pretty threadbare, serving as a vessel to take the player from one race to the next. There are a few consistent characters you'll come across, including:
The Protagonist: Unfortunately, there's no real background information on the protagonist of Midnight Club: Los Angeles. He has recently arrived in the city, looking to stamp his mark on the local street racing scene. He dreams of becoming crowned City Champ, which is your goal throughout Career mode.
Booke: Booke is both the protagonist's introduction to the street racing scene of Los Angeles, and the overall antagonist of the game. He is the City Champ, and in the middle of the game cuts the player off as an ally. That's when the protagonist goes all in on taking the title from Booke.
Karol: Karol is a Russian street racer who helps the protagonist throughout the game. You'll meet him very early on but eventually becomes a key figure in the overall narrative. Many of his missions introduce you to the game's gameplay mechanics, so he's got a functional purpose, too. Karol remains loyal to the protagonist throughout his rise to City Champ.
Midnight Club: Los Angeles Titles in the Series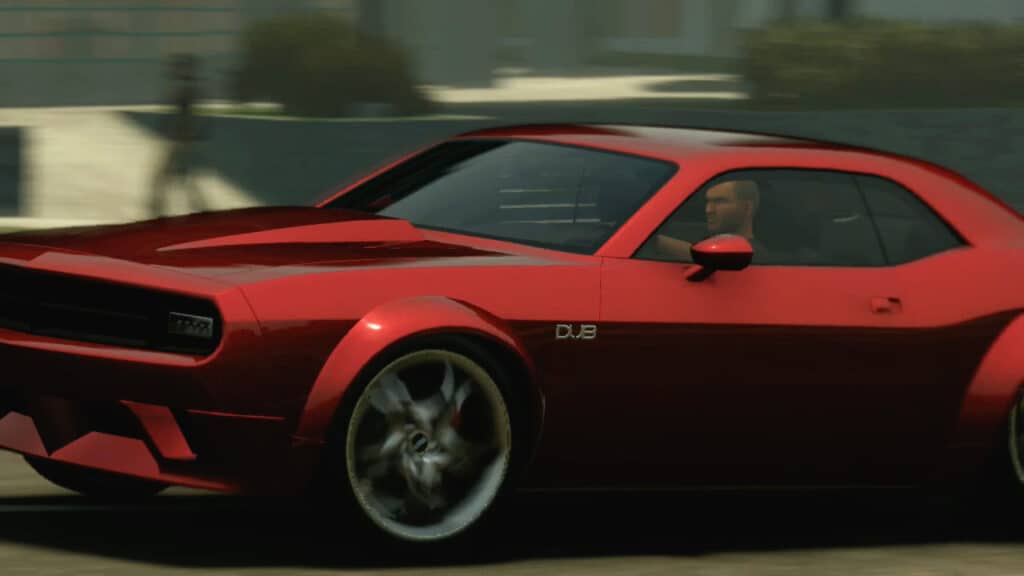 During the noughties, the Midnight Club franchise was a massive player in the street racer genre. The games were well-received, but the franchise struggled in a world where Burnout and Need For Speed ruled the streets. Midnight Club: Los Angeles up to now is the final mainline game in the franchise, with plans for a sequel scrapped in 2010.
Ultimately, the series has been a victim of the ever-increasing demands of modern game development. The teams at Rockstar around the world have been busy working on the Grand Theft Auto and Red Dead Redemption franchises, so it makes sense that the resources simply haven't been there for another Midnight Club. It remains to be seen if the franchise will ever make a return, but right now there's very little evidence to suggest it will.
Midnight Club: Los Angeles Cheat Codes
Unfortunately, there are no cheats that provide instant gratification in Midnight Club: Los Angeles. Rockstar makes you work for it by progressing through the game and gathering certain collectibles along the way. If you do take the time to collect them, the rewards can be completely worth it.
Unlimited Nitro: Find 10 Rockstar Barrels
Never Damage Out: Find 20 Rockstar Barrels
Unlimited Special Abilities: Find 30 Rockstar Barrels
Bird's Eye View: Find 40 Rockstar Barrels
No Police: Find 50 Rockstar Barrels
No Fines: Find 60 Rockstar Barrels
Unlimited Money: Complete Career Mode
On top of this, the game's Reputation system allows for a few more unlockables that directly impact your car, as well as a few other bonuses by gaining Reputation Points. These are every unlock you can earn through Reputation in Midnight Club: Los Angeles.
| | |
| --- | --- |
| Unlockable | Reputation Points |
| Level 1 upgrades for Group 1 vehicles | 800 |
| Group 2 vehicles | 2,000 |
| Level 2 upgrades for Group 1 vehicles | 3,610 |
| Level 1 upgrades for Group 2 vehicles | 5,600 |
| Group 3 vehicles | 8,060 |
| Level 2 upgrades for Group 2 vehicles | 10,760 |
| Level 1 upgrades for Group 3 vehicles | 13,700 |
| Group 4 vehicles | 16,500 |
| Level 2 upgrades for Group 3 vehicles | 19,540 |
| Level 1 upgrades for Group 4 vehicles | 22,760 |
| Level 2 upgrades for Group 4 vehicles | 26,160 |
| Karol Garage Partner mission | 33,500 |
Easy Collectibles
If you're struggling to find all of the game's collectibles, there's one way you can cheat your way through the grind.
Enter the game's Race Editor, and hit Start to bring up the map's overhead view. If you're on Xbox 360, then press the following buttons: LB, LT, LS, RB, RS, A. If you're on PlayStation 3, that's L1, L2, L3, R1, R3, X. This creates a track that contains all of the collectibles that you haven't found yet. If you miss a collectible during the race, simply start these steps again.
Custom Items
By using a specific vehicle class for a set number of races seen below, you can also unlock new customizations for certain items in that class. Here's the amount of races you need for each:
Blowers: 45 Races
Car Headlights: 36 Races
Car Spoilers: 18 Races
Car Stereos: 27 Races
Exhausts: 45 Races
Front Bumpers: 9 Races
Front Seats: 27 Races
Hoods: 36 Races
Intercoolers: 45 Races
Motorcycle Bowls: 36 Races
Motorcycle Tails: 18 Races
Motorcycle Tanks: 27 Races
Post Gauges: 27 Races
Rear Bumpers: 18 Races
Skirts: 9 Races
Steering Wheels: 27 Races
Taillights: 36 Races
Widebody Kits: 45 Races
Midnight Club: Los Angeles Cheat Code FAQs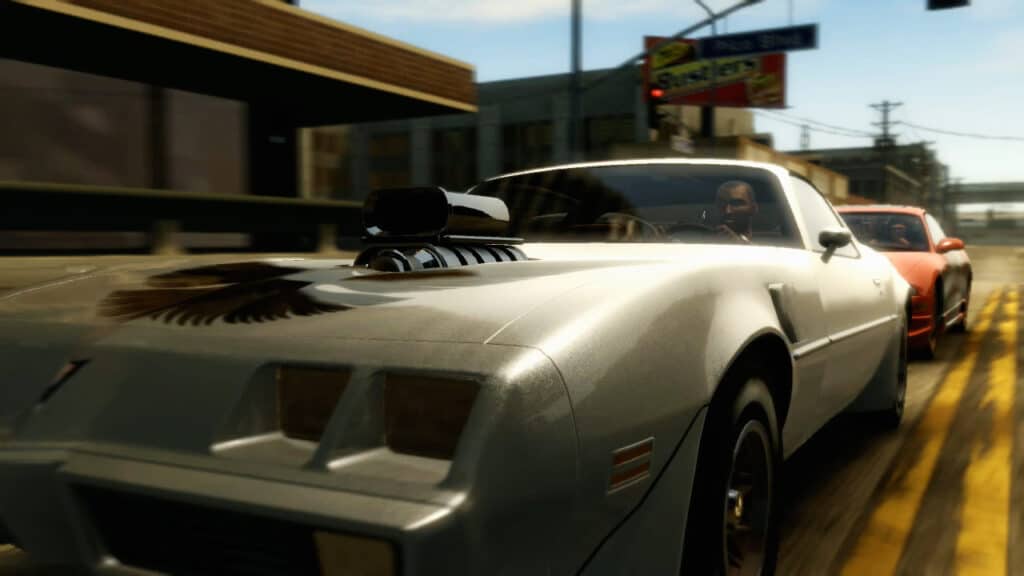 Does The Game Have Cheats Like The Older Midnight Club Games?
Sadly no — longtime fans of the franchise will know that the older Midnight Club games allowed players to enter classic cheat codes for instant advantages on the race track.
However, Midnight Club: Los Angeles was released in 2008, when video games were starting to emerge from the era of cheat codes. There were notable exceptions of course, but by and large video games began to leave cheat codes behind. Midnight Los: Angeles was one such casualty.
Are There Any Online Cheats For Midnight Club: Los Angeles?
No. The cheats seen here only work in the Career mode, which is single-player only.
Even if they did work, good luck playing it. Much of Midnight Club: Los Angeles' functionality became unavailable following the closure of GameSpy back in 2014.
What is the Fast Travel Cheat in Midnight Club: Los Angeles?
Most players won't know this, but players can use an exploit in order to fast travel in the game.
First, enter the Race Editor, and turn off Drive and Drop mode. Move your pointer to where you want to fast travel to on the map. Then turn on Drive and Drop mode again, and exit the Race Editor. You should then now appear where you left your pointer! It's not technically a cheat code, but it's certainly a useful exploit for players to be aware of.