It's no secret that different regions can get different assortments and bundles of games. Companies use varying tactics to sell in different areas. But sometimes, you come across something so brilliant, you feel like it should be available everywhere. Today's example of such a thing are the PlayStation 4 dual and triple packs. In Singapore, Sony will be offering four game bundles that give people between two and three incredible PlayStation 4 games. Which leaves the rest of us wondering, "Where's ours?"
The Asian PlayStation 4 multipacks are all pretty incredible. The triple packs are $76.90 in Singapore dollars (~$53 USD). One gives you Bloodborne: The Old Hunters Edition, Shadow of the Beast, and Until Dawn, another includes God of War III Remastered, Helldivers: Super-Earth Ultimate Edition, and The Last of Us Remastered , while the final pack consists of Driveclub, LittleBigPlanet 3, and Ratchet & Clank . The dual pack is a bit more expensive, at $89.90 Singapore dollars (~$62 USD), but actually consists of four games since people get Uncharted: The Nathan Drake Collection and Uncharted 4: A Thief's End . In any case, each multipack is a fantastic deal. Why aren't they available outside of Singapore?
All four of these PlayStation 4 multipacks consists of games released worldwide. They're classic titles that, Uncharted 4: A Thief's End aside, have been around for a few years. It isn't as though Sony could really command full price for most of them anymore. Packing them together and selling a triple pack in the US for $60 would be a fair price. In some cases, they'd even be making more money than usual. Some of the games, like Until Dawn , routinely appear on sale for under $10.
It isn't as though there's no precedent for such a thing in other regions. Both the PlayStation Portable and PlayStation 3 received multipacks. There was an Uncharted Dual Pack, with Uncharted and Uncharted 2 , as well as a Resistance Greatest Hits Dual Pack with Resistance: Fall of Man and Resistance 2. The PSP had dual packs that paired up SOCOM: Fireteam Bravo and Syphon Filter: Dark Mirror, Killzone: Liberation and Syphon Filter: Logan's Shadow, MotorStorm: Artic Edge and Twisted Metal: Head On , and Patapon and LocoRoco . Clearly, the company has been willing to issue such bundles overseas before.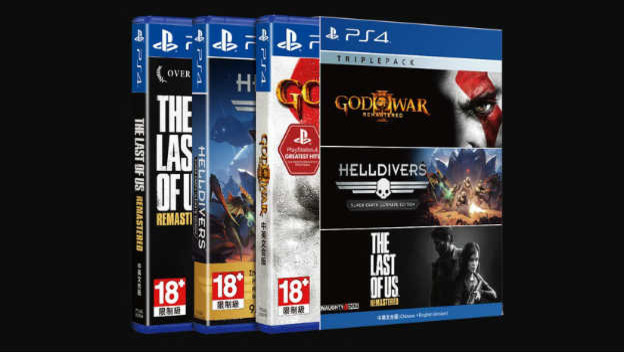 Plus, it wouldn't just be a nice opportunity for us. This isn't just about making it easier for people worldwide to get the games. It'd be smart for Sony. With the PlayStation 4 Pro's release, a lot of people will be picking up the console that may be new to Sony's ecosystem. A couple of $60 triple packs would be a good way to welcome these folks to the console, move older games, and build goodwill.
Seeing Singapore get these PlayStation 4 multipacks is a great sign. It means that game bundle possibilities are being considered in at least one region. Perhaps it's something that could spread and grow, if successful. PlayStation 4 dual and triple packs are products that would do well in every region, especially with the PlayStation 4 Pro's release. Hopefully, Sony will give every region these wonderful packs.