There are a ton of rich, narrative experiences for a gamer to undertake by themselves. Horror games benefit from solo play, because a buddy can diminish the terror. But there's no better sense of camaraderie than the teamwork and silliness two friends can embrace while playing a game. To that end, I present my list of the top five co-op games from this generation. There are so many games you should be playing with somebody!
New Super Mario Bros. U Deluxe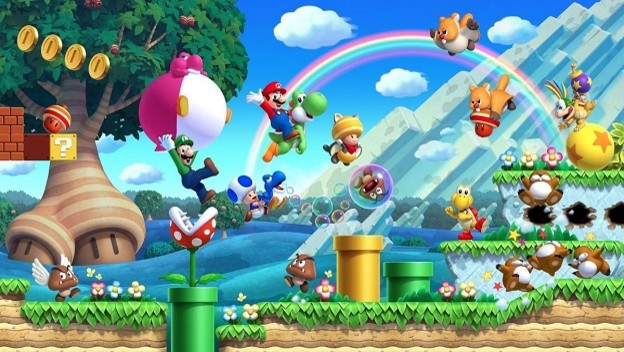 This awkwardly named game is a gem of classic gameplay. In terms of style, New Super Mario Bros. U Deluxe seems to harken back to Super Mario World, but with the players playing simultaneously. Each character has a different style of play. That can be rewarding, unless you get stuck playing as one character who simply doesn't take damage from enemies; that guy is for babies.
The music will also be familiar to fans of the series, and the courses will often look like the pillars that the old games were based on. You have your underwater levels, your castles, and your haunted houses, for example.
A Way Out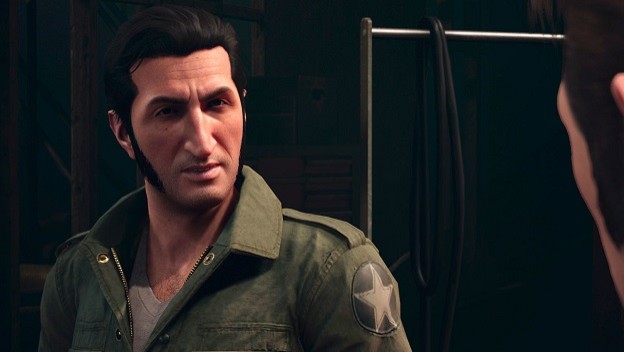 A Way Out is a special sort of game, in that it can only be played co-operatively. Mechanically, it's a combination between Telltale's choose-your-own-adventure style of gameplay and frenetic action that is sort-of akin to games like Army of Two.
The central premise is that you and your buddy play two prisoners. At first, you orchestrate a prison break, but you soon begin to understand how their paths interweave. They undertake a dangerous mission and, as they move towards the end of the game, get to know more about one another's personal lives. There's also this sense that tragedy is on the horizon and, well, that's always a special kind of feeling.
Lovers in a Dangerous Spacetime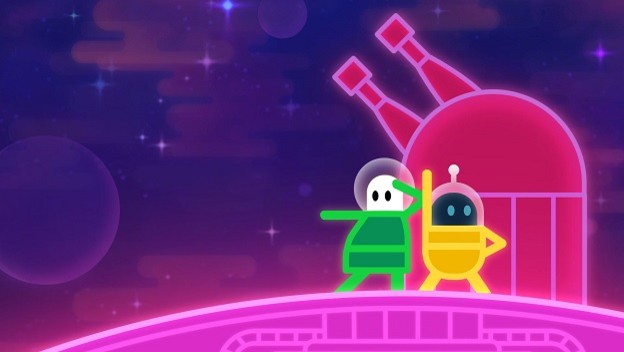 Lovers in a Dangerous Spacetime 's name might not make immediate sense to gamers, but this cutesy and challenging indie title is a must play for gamers looking to escape into a game together. Players move avatars around a space station to control its various pieces of equipment, like cannons and shields, in order to survive. The game can technically be played in single player, but that would be doing yourself a disservice. I highly recommend finding a friend to play this artistically unique game. Heck, if you can find three friends, then all the better.
Sea of Thieves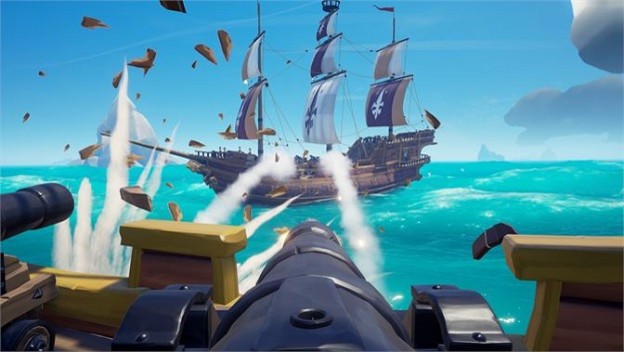 Sea of Thieves doesn't provide much, in terms of local cooperative experience, but it is one of the most co-op heavy games to date by its very design. Players take control of a ship in order to sail and, presumably, raid the treasures of the seas. In order to efficiently sail a ship, players need to operate the cannons, sails, and steer the damn thing. This is obviously better if you have multiple players, and the voice channels can get a bit hectic as players communicate the best way to take out enemy ships.
Diablo III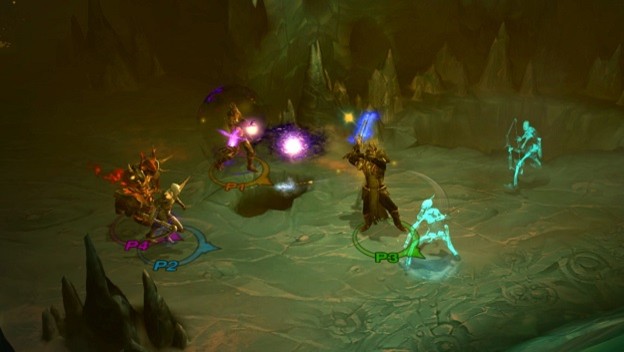 I can't recommend this quintessential dungeon diver enough for gamers looking for a cooperative experience. In particular, the Nintendo Switch version of Diablo III shines, because it is so content rich. It even features a host of Zelda themed items. Beyond the slew of levels and difficulties players can overcome, an immense amount of replay value is achieved by the sheer amount of loot available for the characters. I have tried out multiple classes and tend to want to master each of them. Your cooperative partner is likely to do the same, so many nights can be spent trying to optimize your characters with all that sweet, sweet gear.