Gamers are rightfully skeptical when it comes to nearly any form of outside cross-promotion, especially when it comes to adaptations. After all, movies and novelizations have produced mixed results at best. But one medium often overlooked by general audiences, comic books, has produced some real winners over the years. Perhaps because it's okay for comics to be aimed at those already in on the joke, many of these works serve to expand upon existing concepts and characters, rather than reintroduce them. With that said, here are the ten best video game comics you can read today.
The Last of Us: American Dreams (Dark Horse)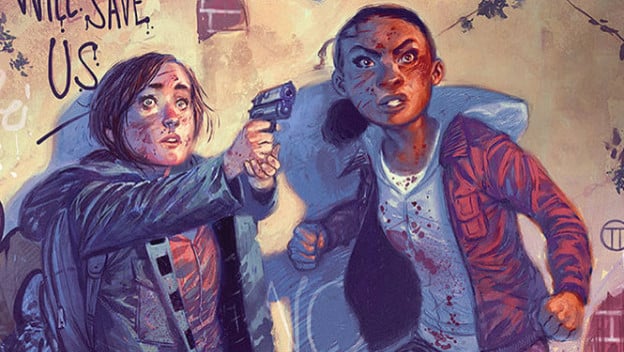 Acting as a prequel to The Last of Us , American Dreams was written in part by Niel Druckmann himself. Combined with a distinct art style contributed by Faith Erin Hicks, this was seen by fans as an essential part of the game, even as a separate entity. In fact, this miniseries was in such high demand that it's one of the few video game-related comics to actually need a reprint while it was still in single-issue circulation. No need to worry, however. American Dreams is easily found in trade paperback or digital form.
The Legend of Zelda: A Link to the Past (Viz Media)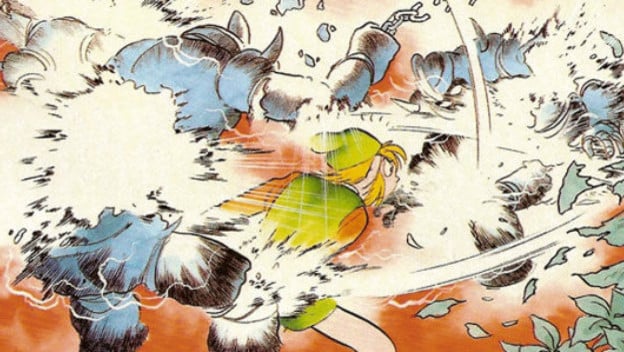 Originally printed in Nintendo Power, but recently re-released by Viz Media, this manga adaptation of The Legend of Zelda: A Link to the Past was written and drawn by the legendary Shotaro Ishinomori. Ishinomori is the creator of Kamen Rider and Cyborg 009 , for starters. Many creative liberties are taken with the world and characterization of the original game, and to great effect. It feels like a fairy tale from a place that doesn't exist. That's perfect for a The Legend of Zelda story.
Super Mario Adventures (Viz Media)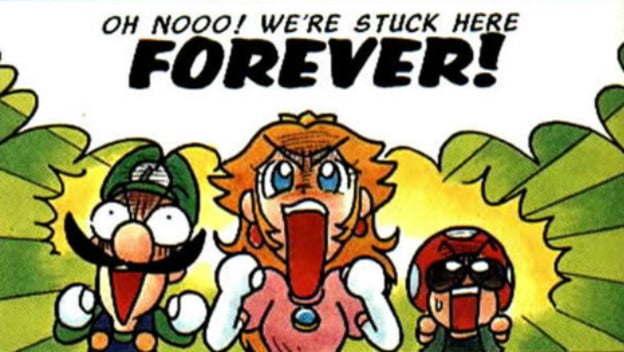 Another joint from Nintendo Power and later Viz Media, Super Mario Adventures is a more comedic take on the source material compared to the more whimsical The Legend of Zelda: Link to the Past adaptation. This story is all over the place, doing things with the characters nobody else has come close to achieving. It's so silly and bizarre, it's hard to even lay out a decent synopsis. Let's say if you're used to the way Mario, Luigi, Bowser and company have behaved over the years you'll be thoroughly into how little this comic cares about that.
Mass Effect (Dark Horse)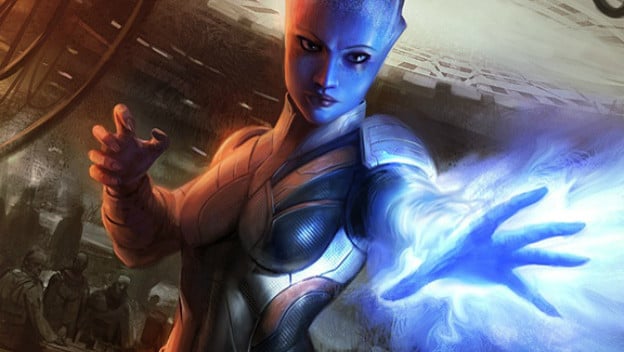 Dark Horse has a ton of great video game comics, and the Mass Effect series is definitely one of them. Starting as a tool to promote Mass Effect 2 , these comics did the smart thing by bringing in the people involved with creating the games to write the comics. The first arc, Redemption, filled fans in on what sent Liara on the path she continued on in Mass Effect 2 . The comics continued in various mini-arcs, each filling in pieces of the capital "L" Mass Effect lore. They can of course be obtained in Omnibus form these days, for maximum convenience.
Mega Man (Archie Comics)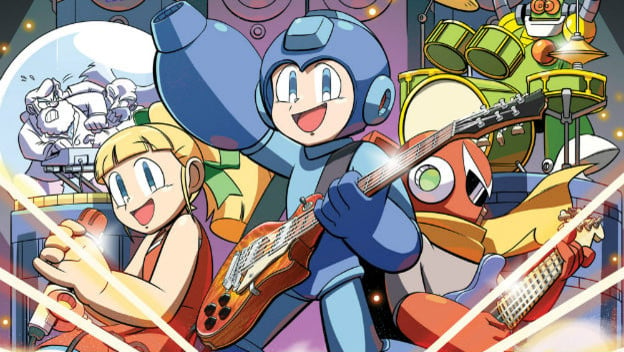 Things have been weird at Capcom with the Blue Bomber, but while the developer/publisher has struggled to figure out what to do with him in games, the Mega Man merchandising train has yet to slow down. Part of that was the comic book series from Archie, which also published the long-running Sonic the Hedgehog series. The series starts as a fun, faithful adaptation of the original NES games and eventually goes off on its own, even doing a well-recieved crossover with Sonic . Why not play with the license if you have it?
Sonic the Hedgehog (Archie Comics)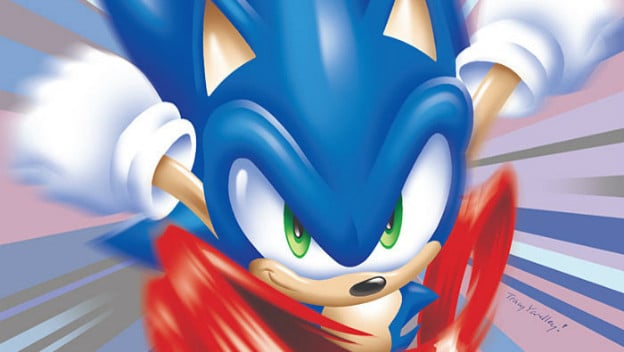 This is probably the most successful and longest-running of the list. Starting back in the Sega Genesis days, Archie Comics' Sonic the Hedgehog managed to keep going for years. It ran for well over 200 issues and only came to an end in 2017, when it was announced the license transferred over to IDW. The series managed to form its own unique canon, borrowing from the pool of Sonic material and weaving it all together. It covered things from the original games to the cartoon show to the modern games and more. It's a huge rabbit hole to dive into, but Sonic fans would probably having a blast going back and reading it all.
Metal Gear Solid (IDW)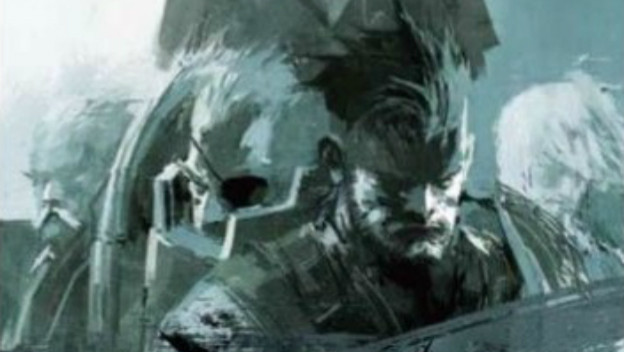 The Metal Gear Solid comic series covers the events of Metal Gear Solid and Metal Gear Solid 2: Sons of Liberty and comes from IDW, another big name in the licensed comics game. This was an intriguing mix of dialogue ripped straight from the games and some artistic license, often swapping around who was where, especially in the sequel. It's all held together by some incredible art from Ashley Wood, who also provided official art in some later games. This comic did so well it was released on the PSP and even in motion comic form on other media. It's easiest to get ahold of in print, however.
Tomb Raider (Dark Horse)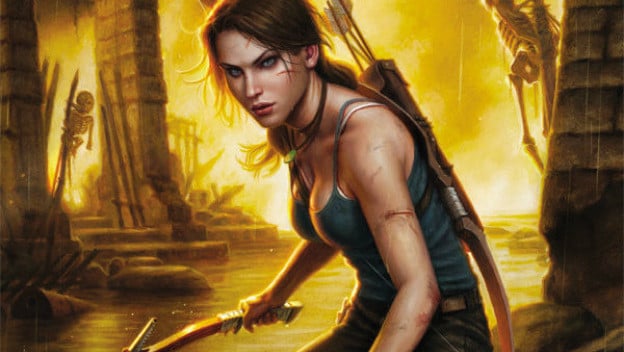 Along with the success of the Square Enix/Crystal Dynamics Tomb Raider reboot came plenty of merchandising, and that included a pretty substantial comics run from Dark Horse. The earlier arcs in the comic were written by the writer of the first game, Rhianna Pratchett, and she was eventually replaced by Gail Simone, a legendary writer in contemporary superhero comics. When the two briefly worked together, it was like magic happening in real life. It's a bit confusing to get the books in the right order, since they're all called Tomb Raider , but it's worth the effort to snatch 'em all up.
Street Fighter (Udon)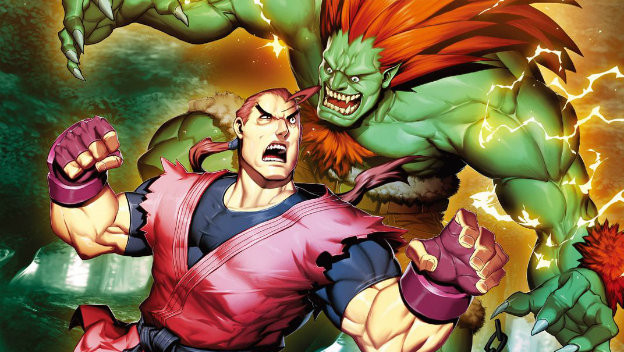 Despite being an old Japanese fighting game from arcades in the 90's, Street Fighter has somehow become a beloved source of character and history. You can blame some of that on marketing and things like fairly popular anime, but a good portion is thanks to Udon. Udon's Street Fighter comics are not only full of some seriously dope art, but also expand on the Street Fighter world and characters. They are pretty much accepted as canon by even Capcom itself.
Sam and Max: Surfin' the Highway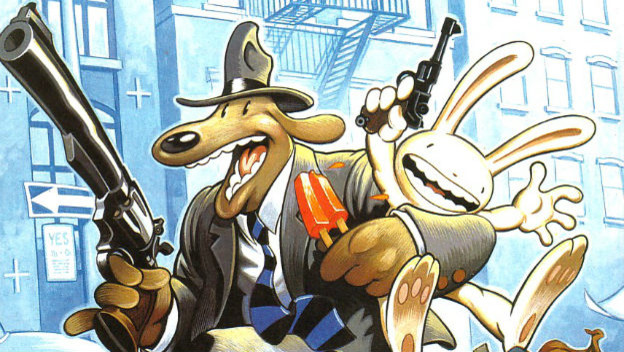 This is cheating a bit, as the Sam and Max comics predate the original game a bit. But that said, Steve Purcell's creation has LucasArts history in its DNA. These comics, from before, during and after the game's spot in the limelight, are unmatched in quality, humor, and heart. It's no wonder Purcell went on to work at Pixar after his time at LucasArts. Unfortunately, while this comic was printed twice, both prints were limited in nature and now getting a hold of a copy isn't cheap. But thanks to Telltale Games' revival, prices did go down from insane to merely a bit ridiculous…