Despite generally being textbook examples of the phrase, "box office poison," video game movies continue to roll out, and continue to be middling in quality. Even though everyone's favorite hack fraud Uwe Boll has all but disappeared, we still end up with "gems" like Assassin's Creed and Street Fighter: The Legend of Chun-Li . But there are a few video game movies that, while deeply flawed, have interesting or positive qualities that are deserving of props. And some movies, particularly in the realm of animation, are actually pretty dope. So here are ten video game movies that don't get the positivity they deserve.
Super Mario Bros.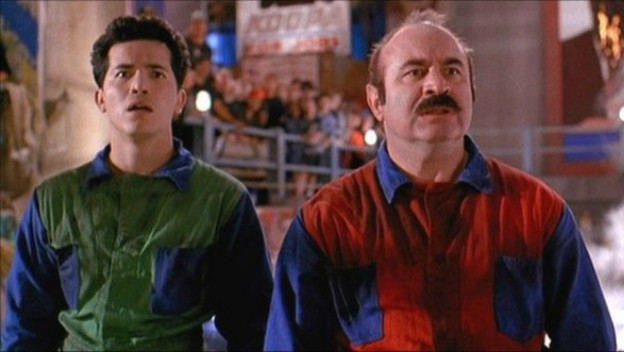 Yeah that's right, I'm going there, right off the bat. Sure, it's a bunch of bizarre nonsense. But like, it's a movie based on Super Mario Bros. What on god's green Earth did anyone actually expect from this? Frankly, this movie has on display some of the most impressive depth of creative vision in a Hollywood movie based on someone else's IP. I could stare at images of the film's various Blade Runner -meets-90s Nintendo advertising sets forever, finding new, little details every time.
Tekken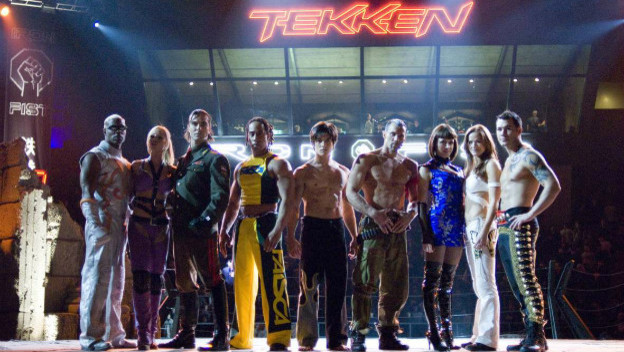 I feel like a lot of the problems with decent or interesting video game movies still getting trashed is how much we focus on lore. The conversation is always about getting "it" right, as if accurately portraying video game plot and visual details onscreen would somehow make for a great flick. Well guess what? Tekken lore is a garbage fire; sorry. Who cares if the movie gets the details down of a plot that isn't worth paying attention to in the first place? What the Tekken movie does get right is a series of awesome fight scenes that do the actually cool thing the Tekken series does in representing a ton of different fighting styles.
Like a Dragon
You know what helps make a good video game movie adaptation? Giving the license to reputable filmmakers, for starters. Take Takashi Miike, for example. The dude is a legend in the business, with dozens of movies to his name and a list of cult classics a mile long. He's especially known for his awesome Yakuza films, so why not give the man the Yakuza IP? Sure enough, that's what happened, and the result was awesome. Newer fans of Yakuza should go back and check this movie out.
Silent Hill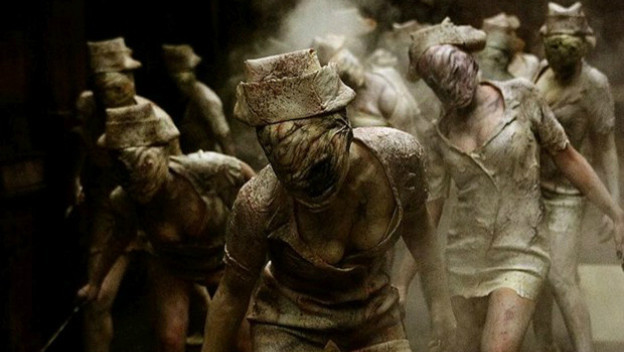 Silent Hill , unlike its peer Resident Evil , is a lot tougher to get right. The series is more intense and purposeful, with lots of heavy-handed, metaphorical imagery and psychological subtext. The movie version kinda botches the real meat and potatoes of what Silent Hill is at its best, but it's also an incredibly well-made movie. The level of visual craft is unmatched in the video game adaptation realm, and watching the movie for that purpose alone is a worthwhile endeavor.
Bayonetta: Bloody Fate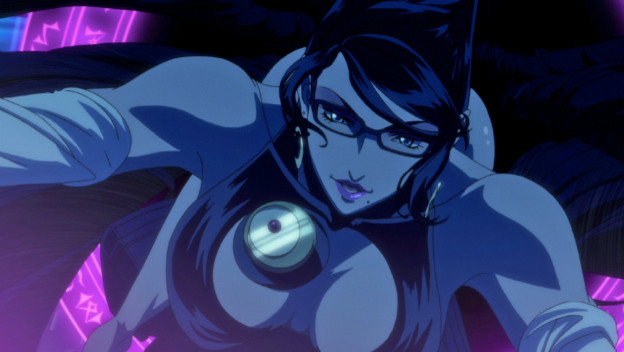 When you see the Gonzo logo in front of an anime movie, you know you're in for something cool. Bayonetta is all about the over the top style, and Bayonetta: Bloody Fate delivers but good. This flick is a display of top-notch animation and free-flowing creativity in animated fight choreography. It's one of the few more recent anime tie-ins that's any good, and now is the perfect time to indulge in some Bayonetta action.
Street Fighter II: The Animated Movie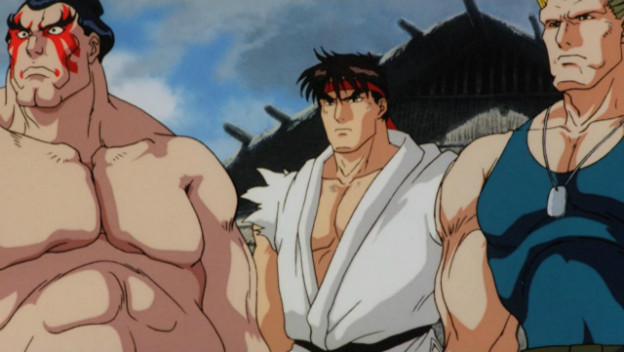 This one's a bonafide classic. Atop the mountain of peak Street Fighter II era merchandising mania, Street Fighter II: The Animated Movie stands on top as a bastion of dedication and quality. The animation is among the best of its time and the sincere attempt to make these characters feel like real characters worked in almost every case. This movie set of years and years of subsequent lore-wankery, and we probably wouldn't have stuff like the Udon comics without it.
Sonic the Hedgehog: The Movie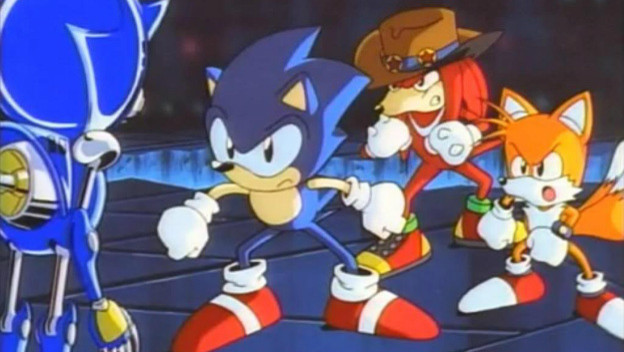 Do yourself a favor, fire up a torrent website of your choice, and get your hands on Sonic the Hedgehog: The Movie . It's been out of print for years, and goes for way too much money secondhand, but it's neccessary for Sonic fans. It's all over the place in terms of how it represents the collective Sonic the Hedgehog experience, but man, this movie is pretty! Sonic the Hedgehog: The Movie is all about having a good time and showing off these lovable characters as only a late-90s anime special can. The animation quality alone is worth the time investment.
Resident Evil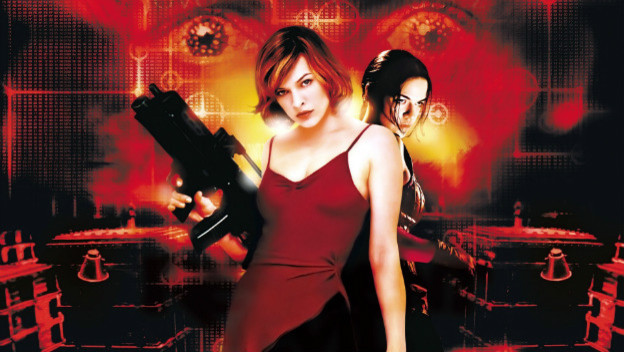 Your mileage may vary on this one. But consider this, generally, a proxy for the series as a whole. There are severe dips in quality along the way, but as a whole, Resident Evil is one of the most fascinating examples of modern franchise action filmmaking. This series has no idea what to do with itself most of the time, but the crazy places it goes and the evolving look and feel of these moves as they progress over a period of fifteen years is super compelling. Avoid if you're a nutter for Resident Evil lore, but maybe also don't do that in the first place.
Pokemon: I Choose You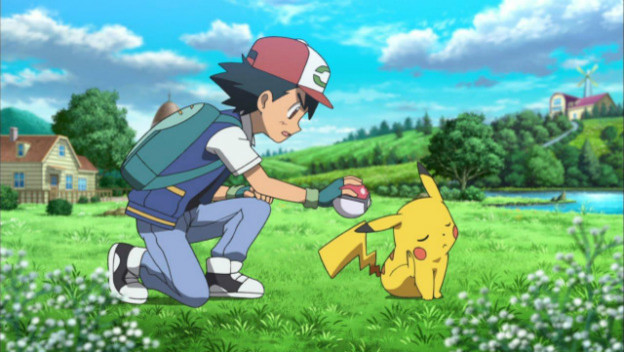 This one's super recent! If you grew up watching the Pokemon TV series as it aired on TV, this movie is essential. It's a sort of reboot of the whole shebang, and partially a retelling of the initial bond between Ash and Pikachu. It goes to some pretty wild places after, but it's a movie that wears its heart on its sleeve and isnt afraid to explore the full range of human emotion. Give it a shot, even if it's been years since you've watched a Pokemon film.
The King of Kong: A Fistfull of Quarters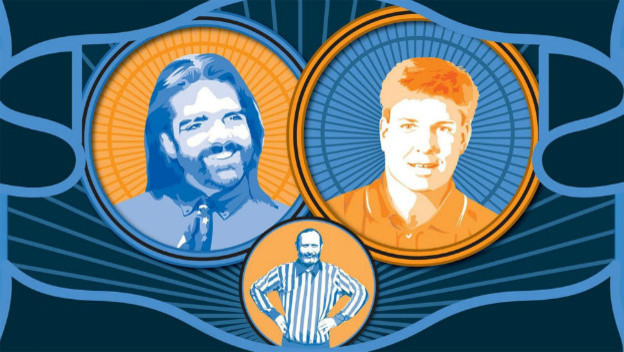 I know, I know – this isn't a video game adaptation. But it's still one of the most entertaining and compelling pieces of video game media that isn't just an actual video game. The King of Kong: A Fistfull of Quarters follows the decades-long battle over the officially-recognized Donkey Kong high score at the height of a rivalry between two of the most ludicrously skilled Donkey Kong players on planet Earth. Much of it is overdramaticized and one-sided, which may be unfair to the reality of the situation but makes for an even more enthralling experience, which is good considering how goofy the premise is. Just give it a whirl, and expect to care more about old arcade games than you ever thought you would.