At this point I've done a fair amount of reading and writing on the history of the video game industry, and how much the forefathers of today's gaming icons mattered to their ultimate development and dominance. But something I haven't spent too much time on, at least until now, is the concept of a franchise from the standpoint of gaming, what it means, and which examples would be worth placing on a list of all time greats. We know what it means to be a franchise in other contexts, particularly in business, where a store or company can "franchise out" by opening new stores or companies around the respective community. We also know that it can vary in reach from the local grocery store that has three or four fronts in a fifty mile radius, to the worldwide conglomerate that exists everywhere planes travel (think McDonalds, for instance).
But when it comes to video games, this definition doesn't really apply as readily. So for the sake of both ease and brevity, I thought I would give a quick working definition of what I consider a video game franchise to include. A gaming franchise must have multiple versions or iterations (at least three), and extra points are given for things like longevity (how long it is in existence), appearances on multiple consoles, and spinoffs both into other games and popular culture (movies, comic books, etc.). Given that we are talking about the top gaming franchises in history, obviously the quality of the games within the franchise is of the utmost importance, especially within recent generations of consoles. Shall we begin?
Donkey Kong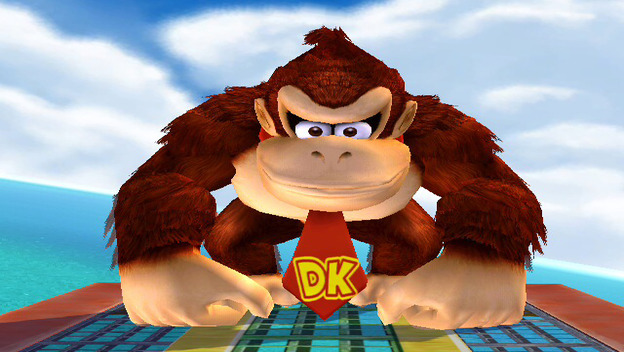 The game that told Pong to take a backseat is the first entry in our list. Donkey Kong was initially released by a little company called Nintendo as an arcade game in 1981, and went on to put the entire video game industry on its furry back throughout the crisis of the mid-1980's. That first game, featuring not only Kong, but "Jumpman" (aka Mario, of Mario Bros. fame) had a release on the NES, along with several sequels and spinoffs. Perhaps the most famous, and potentially important, of these sequels and reboots is the title Donkey Kong Country , which released on the Super Nintendo Entertainment System in 1994 and introduced the world to a then little developer called Rare.
Kong doesn't really need to be described to pretty much anyone who would be reading a list like this, but it is nonetheless worth mentioning that without him, we likely wouldn't be sitting around and talking about any of this today. So with that, allow me to say, thanks Donkey Kong !
Madden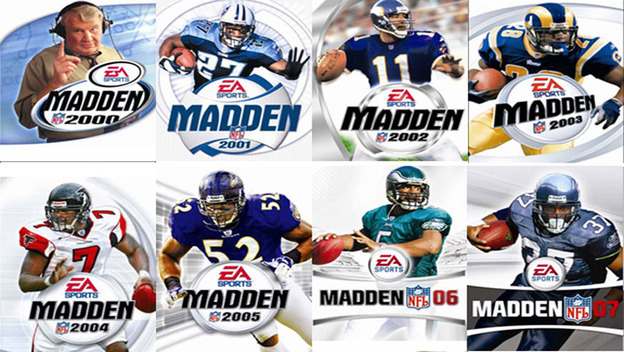 If you are a sports fan with any knowledge of video games over the last 25 years or so, you know the name John Madden. Super Bowl winning coach, NFL Hall of Fame inductee, sayer of things like "Bam!", Madden was Johnny Football before Mr. Manziel was a twinkle in his father's eye. Not many people know this, but Madden actually began as a PC-only title with the release of John Madden Football on MS-DOS in 1988. At the time, it was competing with other more well-known games like Tecmo Bowl for the console giant NES, and was given mixed reviews for its focus on more in-depth plays and realistic simulation than its arcade-like counterparts. Sales, however, were mediocre despite its subsequent release on the Commodore 64 and Apple 2E.
In 1992, John Madden Football '92 was released for the Sega Genesis, and life as we know it changed. Madden would go on to see releases on virtually every major console generation to the present day, and with very infrequent exception, would remain the top of the line among football titles in terms of quality, technological innovation, and just good old fashioned fun. In 2005, while faced with another very well reviewed football game in ESPN NFL 2K5 , EA Sports locked up exclusive rights to both the NFL and its team and player information, which essentially rendered irrelevant any potential competition for the next decade. Now, almost ten years later, the recent release of Madden 15 on all current and next generation systems has shown us that while Madden titles might be old and formulaic, the formula works.
Resident Evil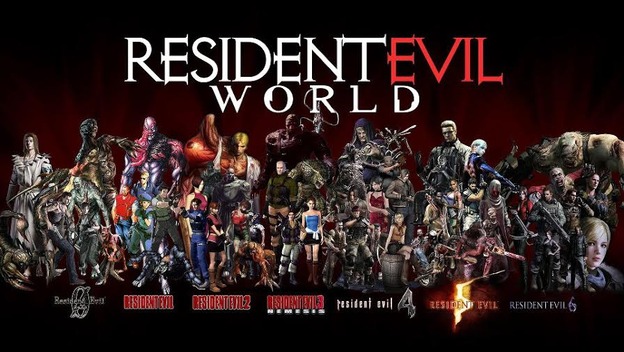 Personal admission: Resident Evil for the Sony PlayStation was the first video game experience of my life where I ever considered turning on the light. I was 15 years old when it was first released in those extra long cardboard cases in 1996, and I was a nice combination of excited and anxious to see what all of the buzz was about with this new "survival horror" genre that was being unveiled before my very eyes. Sure enough, I couldn't take myself away from my TV, and all other aspects of my life be damned, I spent the next week or so maneuvering my way one wonky step at a time from typewriter to typewriter until I was able to finish off that beast. It was also the first year I saw the merits of adult diapers. But I digress.
Resident Evil , for those who have been living under a rock for the last couple of decades, has gone on to spawn countless releases on systems such as the PlayStation 2, PlayStation 3, Nintendo Gamecube, 3DS, Xbox 360, and so on, which demonstrates not only the game's longevity, but its ability to appear on in home and portable consoles along the way. Combine that with its appearance in popular culture as a movie series with multiple sequels, books, comic books, and a plethora of action figures and toys, and you'd be hard pressed to find a more open example of a gaming franchise as we've described it. And by the way, in case you're wondering, the games are damn good as well. Go ahead and pop in Resident Evil 4 (HD or otherwise) on any system you choose and then let me know what you think. All-time classic territory you will have entered there.
Halo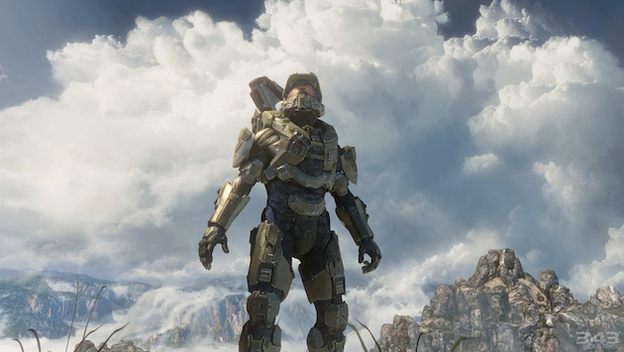 Master Chief and his legion of compatriots and enemies definitely have no shortage of fans these days, especially as people gear themselves up for the upcoming release of the Halo series on Xbox One. From its origin on the original Xbox console, Halo: Combat Evolved was the game that Microsoft fans (and stockholders) were waiting for from the outset, and it almost never disappointed them. Sequel after sequel, whether created by the initial developer Bungie, or by subsequent 343 Industries after its 2011 take over, always seem to offer gamers the same level of pristine quality in a FPS sci-fi shell.
Of course, from a financial standpoint, Halo is no slouch on the market either, as the series of games have sold over 50 million copies to date and have grossed in excess of $3.4 billion dollars over that time. Spin-off titles like Halo Wars, Halo: Reach, and Halo 3: ODST have only further demonstrated the extent to which the Halo community is willing to open its wallets and invest in whatever gaming opportunity is presented before them, as long as those four letters are branded on the front of the box. Popular culture has also seen a huge influx of Halo -inspired media, as book, comics, television shows, music, and movie projects have made their way to public consciousness. Hell, even Steven Speilberg himself signed on to produce a live-action Halo TV series, set to premiere in 2015. How much more evidence do you need?
Grand Theft Auto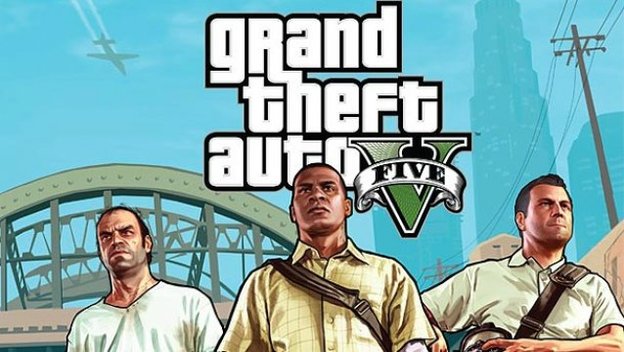 Did you know esteemed director Ron Howard directed and starred in a film entitled Grand Theft Auto in 1977? I had no idea until today. Anyway, nothing against Mr. Howard, but we aren't here to discuss his work. Instead, let's spend a little time talking about the game series that made it fun to chase old ladies down the street with a baseball bat, and run over innocent bystanders with our pimped out rides. Since its release in 1997 on the original PlayStation (along with the PC and eventually the Game Boy Color), Grand Theft Auto brought the concept of open world criminal behavior to the masses during a time when the entertainment industry was getting its ass handed to it by the media and politicians alike. Players had a blast carrying out heists and crime missions from a down-view perspective both in the arcade and at home, and were no less enthusiastic about doing so with the release of GTA 2 in 1999.
But it was when Grand Theft Auto III dropped for the PS2 and Xbox in 2001 that everything changed. No longer were birds-eye views required to play. Now, fully three dimensional worlds were presented to the players, and characters were given new and exciting missions to carry out on foot, as well as on the road. Subsequent releases like GTA: Vice City and GTA: San Andreas only strengthened fans resolve to make this series one of the best selling of all time, and future re-releases of these titles on portable devices (including Android and iOS) have helped to ensure that the legacy of GTA and its—count 'em— fifteen fantastic games live on in gaming lore for years and years to come. And oh yeah, GTA V is coming out for PS4 and Xbox One in a month or so and is said to offer a first person mode for the first time ever. Yeah….you bet your sweet ass I'll be there.
Metal Gear Solid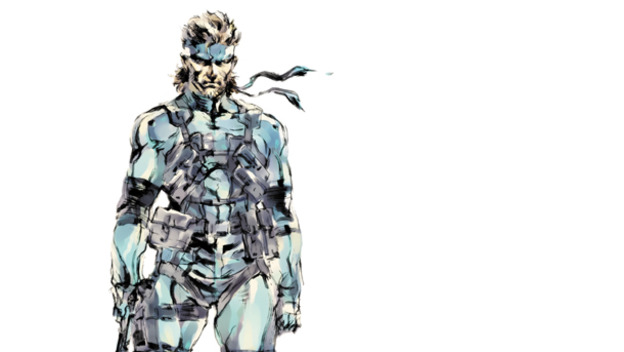 How many games with the level of depth, story, and tension can you name that have had the life span of Metal Gear ? Starting all the way back with its origin on the NES, Metal Gear just kept on delivering classic title after classic title, no matter what console or gameplay era is in question (put aside Revengence for the moment, if you don't mind).
Considered one of the truly classic games to grace the library of the original PlayStation, Konami must have known it was working with something special as it doled out multiple masterpieces on the PlayStation 2 and Gamecube, and eventually the PSP and PlayStation 3. In fact, up until the announcement that next-generation iterations of Metal Gear Solid would be available on both the PS4 and the Xbox One, Sony fans were quick to point to the franchise as a reason to drop the Microsoft and Nintendo hype and join the ranks of Snake and his crew to work with the best. And while the pop culture impact of the series may not be as strongly felt as some of the other items on this list, the quality of the games alone make the MGS franchise an obvious choice for a countdown such as this. It just can't be avoided.
Sonic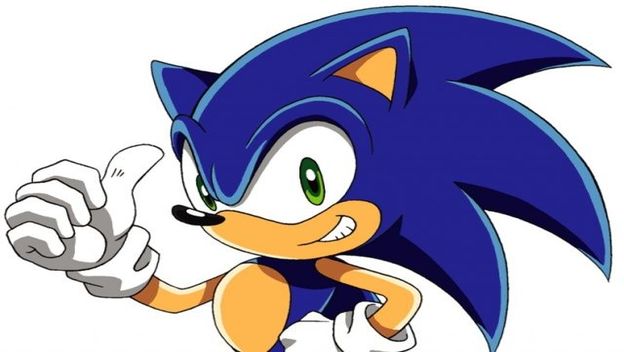 The game that made Nintendo executives shake in their money-laden boots for the first time ever, Sonic the Hedgehog took Sega and its Genesis console to new heights and speeds with its colorful, rambunctious, and all out crazy (but in a controlled way) gaming experience from the get-go. Few gaming franchises have elicited as much adoration and frenzy as Sonic did in the first few years of the 1990's, and as much as it might be easy to give the credit for that to Tom Kalinske and the infamous Sega marketing team at the time, it would be unfair to leave the speedy blue hedgehog out of the equation altogether.
The fact is, Sonic was a brand new type of game in an era where kids were clamoring to see what their favorite plumber would be trying to save next. Sega gamers latched onto Sonic as a mascot of sorts, and allowed them to differentiate themselves as the cooler, older, hipper crowd that could play games and do things with their consoles that "Nintendon't." Countless sequels, toys, clothing lines, cartoons, and everything else in-between later, and Sonic has become a pop culture phenomenon the likes of which hasn't been seen by anything less than, well, Mario . For that alone the hedgehog deserves his place on our countdown. And isn't it oddly fitting, in a way, that the two have joined up for a few Nintendo games in recent years? No? Ok forget that part.
Final Fantasy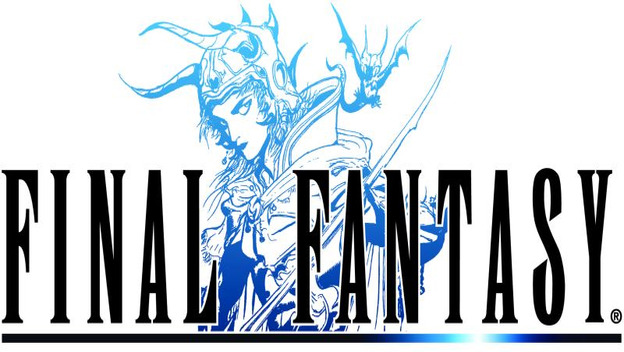 From a longevity and canon standpoint, it is very difficult to find any gaming series that should be put above this entry on our list. Beginning as a fantasy role-playing title in Japan in 1987, Final Fantasy went on to join the ranks of video game royalty with its critical and financial successes worldwide for the next three decades. As developer Square Enix's bestselling gaming series, FF has sold more than 100 million units overall and countless more if you consider titles where its characters, music, and story have been included elsewhere.
A quick Wikipedia search on the history of the Final Fantasy franchise will give you a variety of interesting tidbits, but the one that wowed me the most was the fact that since its release, the series has found itself on twenty-four different consoles for gamers to use. Twenty-four! With fourteen games in the (American) master timeline and a number of remakes, the series has cemented itself as a global icon for both gaming and role-playing, along with its impact on the television and movie industry for things like innovation with CGI. But what really makes it a shoo-in for a list like this is the fact that Final Fantasy isn't just a brand that people recognize as a single franchise of games; it actually creates spin-off franchises as well. Series like Kingdom Hearts, Tactics, and multiple others provide reason number 1001 for why Final Fantasy is a gaming franchise par excellence.
Zelda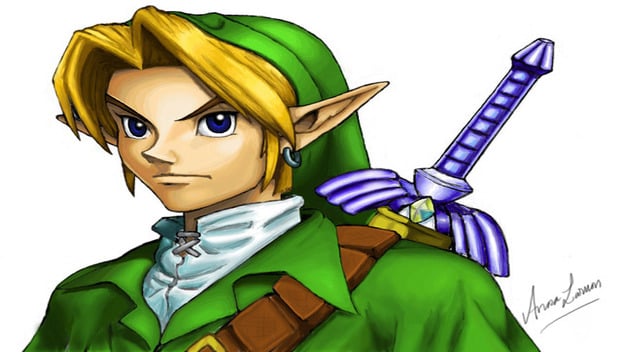 Now we're at the point where I really don't need to explain or defend, so I'll just talk instead. The Legend of Zelda , along with our #1 entry on this list (can you guess what it is?), is the brainchild of none other than Nintendo gaming genius Shigeru Miyamoto, who was reportedly inspired to design the world of Hyrule due in part to his explorations of the hillsides, caves, and forests surrounding his childhood home in Japan. Just one look at virtually any of the masterpieces that make up the Legend of Zelda series should make you thank your lucky stars that he was as active a child as he seemed to be.
As with Sonic, Zelda titles have given gamers an opportunity to associate themselves with a mascot other than the chubby plumber, only this time they didn't need to leave the cozy confines of the Nintendo-world to do so. With very rare exception (as in, basically only projections about upcoming releases on the Wii U), Link serves as the main protagonist for every single Zelda story, and you will have a hard time finding too many people who have a problem with that. Whether two-dimensional, three-dimensional, cartoony, childlike or all grown up looking, Link is the character that we root for not only because of his innocent appearance, but because of his steadfast will to keep fighting against evil for the sake of his land and his love. And as gamers, whether we are riding our horses and figuring out new songs in Ocarina or rediscovering childhood puzzles that drove us crazy in A Link Between Worlds , we can't help but love every moment we get to spend with Link as he takes on each new journey and foe that pop up along the way.
Mario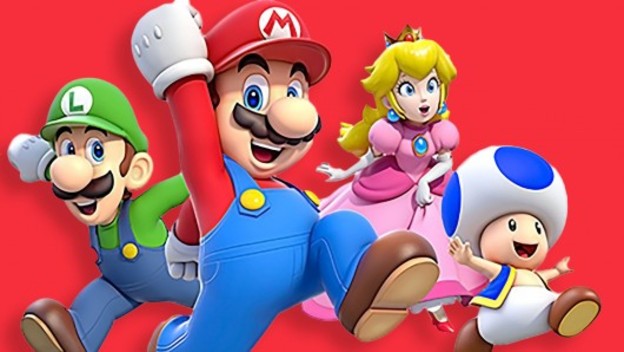 As if there could be anything else. Donkey Kong might have saved the gaming industry, but it was the plumber and his brother who shot it into the stratosphere. Super Mario Bros. had its not-so-humble beginnings on the Famicom and NES systems in the mid-1980's, and it didn't take long for the title to make a whole lot of friends in the gaming world. Another creation of Miyamoto, Mario became a free included game with certain NES release packages, and this only helped make those who otherwise may not have known about the princess saving tale aware from day one.
But let's be honest: regardless of the fan appeal (tons), and the pop culture examples (movies, toys, comics, magazines, books, you name it), Mario makes its coins by being the best at what it does. And what it does is offer gamers a tried and true experience of platforming with beautiful, colorful visuals, memorable music, and a cast of characters that simply "work." In addition to this, Mario has paved the way for some of the greatest spin-off games and series of all time as well, with examples like Mario Kart, Super Smash Brothers, Luigi's Mansion, and so on. The list goes on and on…and on. And that is why Mr. Mario and his wonderful games tops our list. Like it could be any other way.