Honestly, this was a curiosity thing. I was in the mall and saw people wandering in and out of the GameStop there and wondered if all the confused looks and comments from the parents I saw would translate out into the masses. So the idea was simple: stop anyone who would slow down long enough to ask them two questions. The first was if they played video games or not. If they answered yes, we thanked them for their time and moved on. If they answered "no" or "Not really" we asked them the second question. We asked them to name as many video game characters as they could in one minute. Now that may not seem like very long but for some of the answers we got from people, sixty seconds was an eternity. So here we go. The results were compiled in the order of characters mentioned least to the ones mentioned the most.
Pac-Man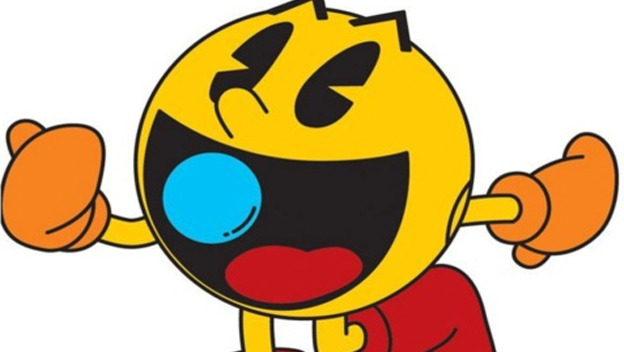 Pac-Man still made the list. Even after all these years of getting no love in the mainstream industry. It's been so long since there was a good Pac Man game that I had even forgot about him until people started spouting him out when we were looking for people to answer our survey. So I guess it just goes to show you that even though you are a character that has been nearly invisible in pop culture for the better part of twenty years, people can still remember you, even if the intended audience of the character doesn't.
Mega Man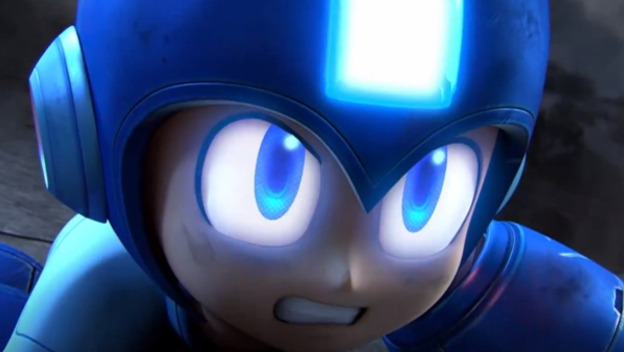 The Blue Bomber makes it on the list. Actually, as with many characters on this list, people didn't actually know his name but could describe him enough that any gamer would've known exactly who they were talking about. He was often described as a little, blue robot guy that shoots ping pong balls or the cute little blue guy with the robot dog. He was also described as being the little, blue guy that fights that scientist guy with the crazy hair. So as you can imagine, it was quite fun hearing how people describe characters they see but don't know the name of.
Lara Croft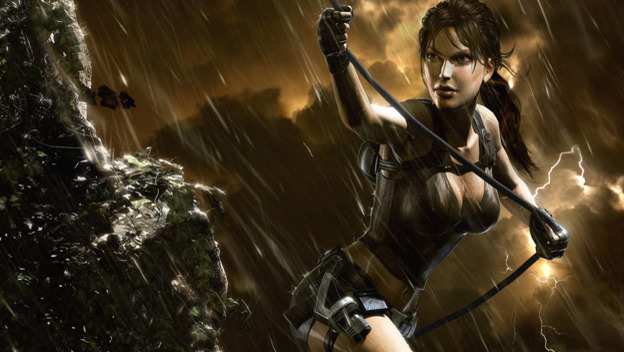 "Tomb Raider girl," was a common response when asked to name characters. Actually the variations of names that we got describing Lara Croft were kind of funny. "The girl with the shorts, the guns and the boobs," or, "That one that Angelina Jolie played in that movie about that girl with the guns and stuff," were two of my favorites. But the best one was this. "You know, that hot chick with the guns that does all the stuff like Indiana Jones…except she got boobs and hot pants! Yeah I love her!" I know I wasn't the only one thinking it, but we should've asked if he even knew his own girlfriend's name. She was with him. She had boobs and short shorts on. But my bet is he didn't know her name either.
Sonic The Hedgehog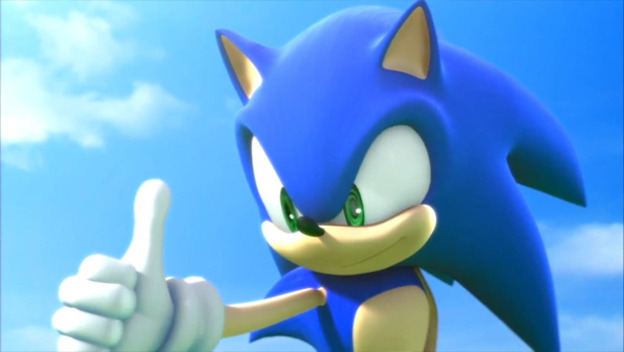 I am a little surprised to see the blue blur beat out Lara Croft on the list but I guess it just boils down to longevity. Sonic has been around longer and much like every other character that Nintendo markets (yes, we know he was a SEGA character first), he was thrown out there everywhere. From television cartoon shows to appearances on t-shirts worn by actors in movies to being slapped on the hood of a race car, Sonic has appeared in so many places it's hard to keep track of. But it makes perfect sense why he would show up at this spot on the list.
Donkey Kong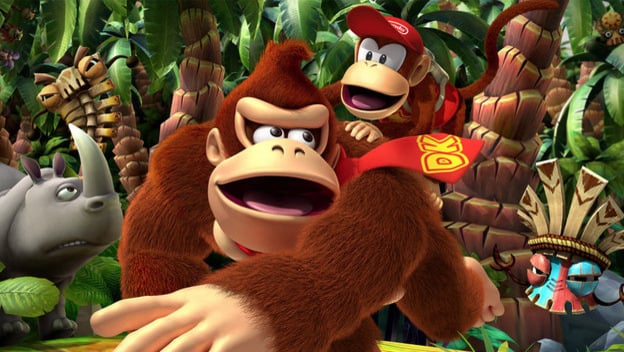 So Donkey Kong makes it on the list. I guess it's no surprise really. He's been around every bit as long as Mario. Technically, they were foes in their very first appearance. But that was before Mario was called Mario. Anyway, yeah. Donkey Kong. He's been on TV, in cartoon shows and is licensed out very nearly as much as Mario. When you walk into a department store of pretty much any kind, you run just as good a chance of finding something with Donkey Kong on it as you do any of the other Nintendo brand characters.
Master Chief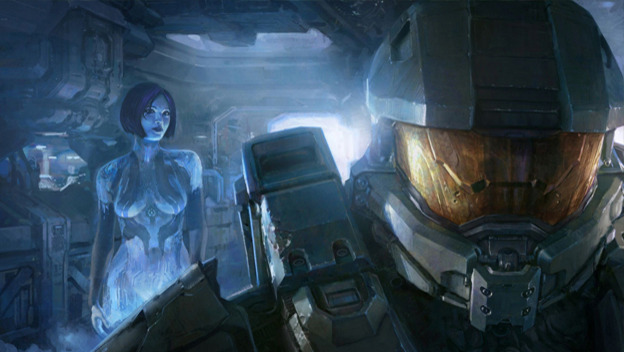 The one character that could dethrone the reign of the Sony empire. When Master Chief dropped on the scene with the original Xbox, first-person games were forever changed. And Microsoft very wisely followed the market saturation models set forth by Nintendo and they blanketed the media with the big green dude's mug. Even though most non-gamers that were asked referred to him as "the Halo dude," it was still very obvious that they knew exactly who they were talking about.
Luigi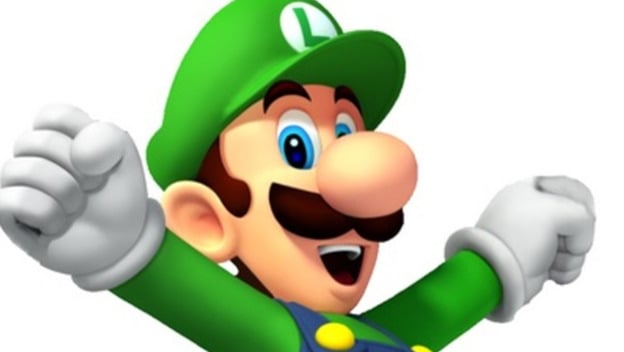 Obviously, not as many people would have mentioned Luigi above Mario. Although he is starting to climb in popularity apparently. I would have never guessed that Luigi would have made it into the top five, and I certainly wouldn't have thought he would be mentioned more than Master Chief. I really didn't see that one coming. But, I guess with Mario Kart ads everywhere, branding, licensing, TV shows, movies and all kinds of other mass media appearances, I guess it's no surprise that he would show up. I guess we just didn't realize he was this well known.
Pikachu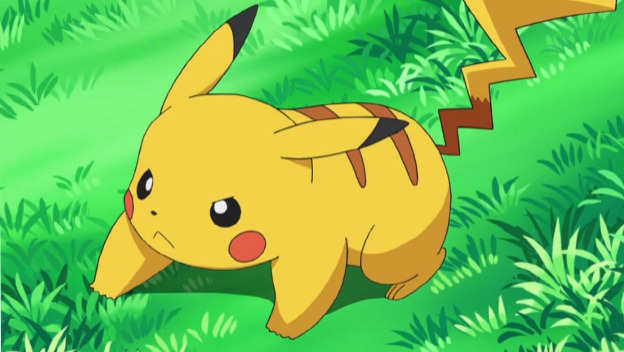 This one was actually a bit of a surprise. Not that non-gamers knew who this is, but that so many actually identified this character. Oh sure, there were a bunch of people that said stuff like, "you know, that yellow cat-thing with the zappy-looking tail from Pokémon ." But we were actually and very honestly shocked to know that Pokémon (even though some got it confused with Chinpokomon from South Park ) had become such a phenomenon that Pikachu would be this high on the list.
Link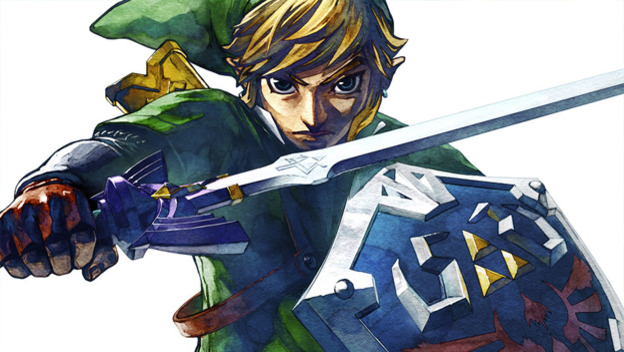 "That Zelda guy," was the second most widely given answer. Upon slight prompting, people would realize that Zelda was in fact the princess' name from the Legend of Zelda series. But all in all, Nintendo should be proud as this is the second character in the top five that is one of their first-party characters. We know him and love him, but it's interesting to see when you ask people who don't play games mention characters that you know are at the top of the heap when it comes to being an icon.
Mario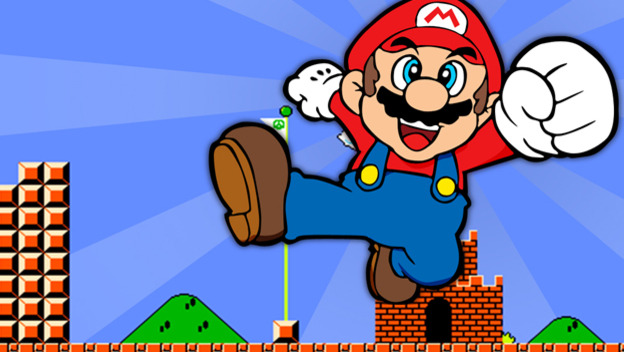 If you are surprised by this, you have either been living in your mom's basement too long and need to get out more, or you have been deluded into believing that the Xbox has been the only gaming system ever. But the truth is that this guy has been on the scene since the eighties and has been branded in so many avenues of pop culture that it's absolutely impossible for the average person on Earth to have not seen him at least once in their life. Go into any electronics store, game store, or department store and I guarantee that within a very few minutes you will find an item with Mario's visage slapped all over it. Kudos to you Nintendo, you have officially conquered the world with your franchise licensing. Now please make a system that is on par with what Sony and Microsoft has.