I don't know about you but the last thing I want to do this summer is stay in a town with nothing to do. I would rather go and see far off places and do crazy stuff that I wouldn't normally be able to do. Even though I am totally broke and couldn't afford a bus ticket to the next town over, I think I may have found a way to do some travelling and do some pretty awesome stuff this summer. So fasten your seat belts and put your tray-tables in their upright and locked positions as I count down ten video game destinations I'll be visiting this summer.
Pandora (The Borderlands Series)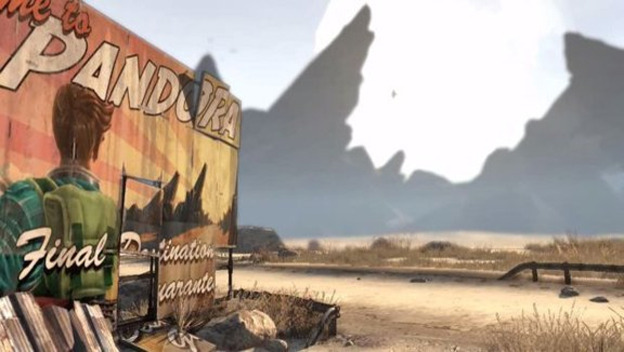 No matter where you go on Pandora, there is always something to do. It doesn't matter if you want to grab a few drinks or maybe sing some karaoke, Moxxi has you covered in that department. Also, if your favorite thing to do is try your luck in a SmashTV style game show then Moxxi has you covered there as well. If you prefer dune-hopping at high rates of speed while dodging bullets from the local riff-raff, then Scooter has most definitely got you covered. Even if you are into more educated things like archaeology, then Ms. Tanis can keep your schedule pretty full…just make sure you are fully loaded in the weapons department. Her quests tend to get folks killed.
The Caribbean (Assassin's Creed IV: Black Flag)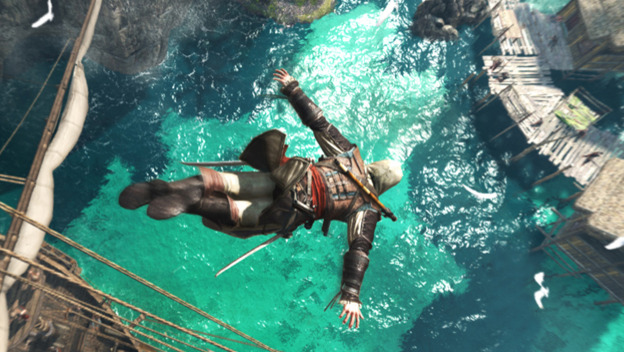 What better way to spend the summer than hanging out in a tropical paradise. There is a never-ending amount of things to do in the Caribbean around the late 1700's. You could go harpooning for large sea marks or even spear a great white whale. You could go diving for buried treasure in a cornucopia of sunken ships. Just beware of jellyfish and the resident sharks that prowl those waters. If being in the water isn't really your thing, you could try your hand at the pirates' second favorite thing: drinking. Well, maybe we should lump that in with fighting and fornicating. It's not really clear which, or even what, combination of those things is actually the pirates' favorite thing after plundering ships.
Gotham City (Batman: The Arkham Series)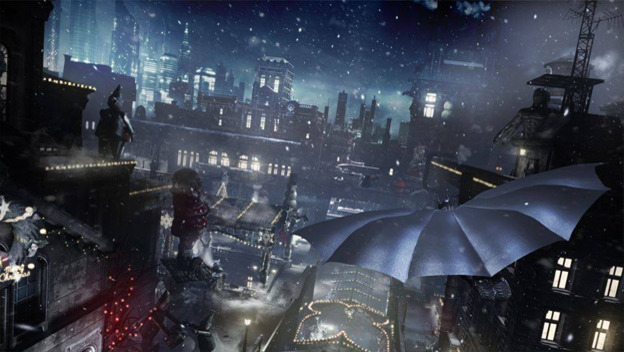 I don't know about you but I have always wanted to be Batman. Seriously, who wouldn't want to be the only human to ever take down Superman? Well, that and he is stupid rich and has a really kickass car…and cool gadgets. Ok, so there's a whole bunch of reasons why heading to Gotham this summer could be a good idea. Not only is there a never-ending amount of action going on, there is also a vast urban expanse to explore and make your own personal playground. But the more obvious reason is to start to get the layout of parts of Gotham in your head so that when Arkham Knight drops, you won't be wrecking your Batmobile like an idiot every five seconds…just a thought.
Spira (Final Fantasy X, X-2)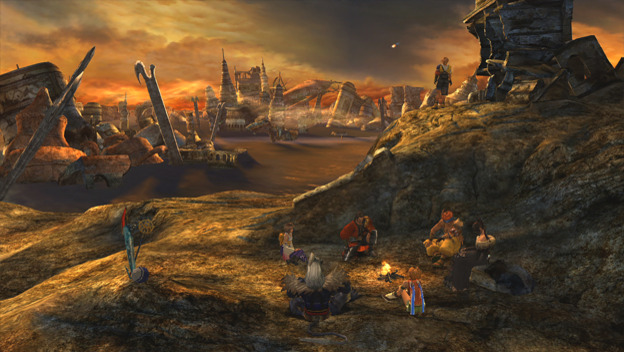 Now that Sin has been vanquished we can only imagine that Spira has returned to the apparently beautiful place that it once was and that the level of fiends roaming the countryside has dwindled. But even if it hasn't, we still love to stroll through its vast landscape and terrorize evil of all kinds while levelling up our party so that when the big battles happen, we're ready. Taking a walk into the past is also sometimes a good thing. Finding your first Aeon or playing your first game of blitzball are all experiences we want to keep fresh in our minds. So stomping our way through the varied landscape of Spira is most likely going to be one of our frequent ports of call this summer.
The Korean Peninsula (Mercenaries)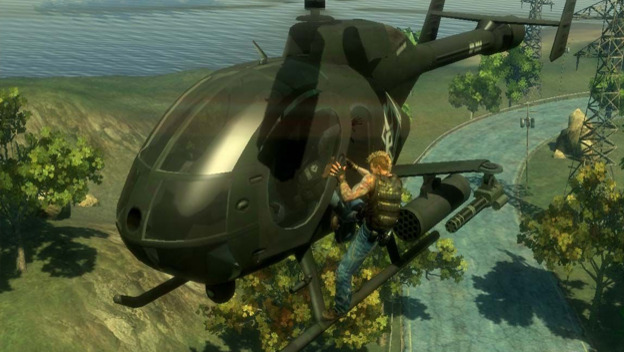 Even though this game is from the days of the PS2, we still find ourselves longing for the opportunity to grab our ExOps team and head to Korea to help stamp out the North Korean uprising that seems to keep happening. And since the North Koreans are getting squirrely in real life, maybe it's time everyone plays a healthy dose of this game to get a feel for how to get stuff done in the event that North Korea decides to declare war and we all get drafted. The good news is that playing through this world will teach your how to procure arms and supplies even without the assistance of your operator. It will teach you how to plan your attack and make a great execution so you don't get your ass handed to you.
Yamatai (Tomb Raider)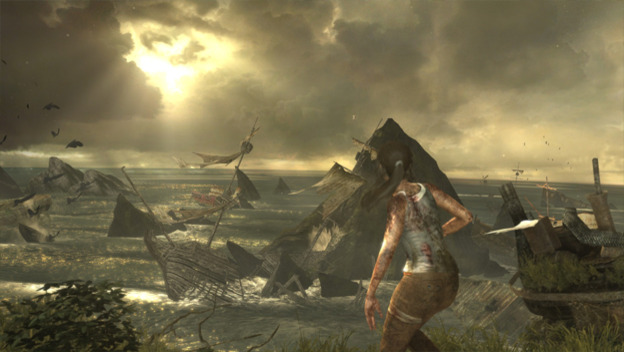 Now that this experience has come to the newest gen of consoles, the island of Yamatai and all its insane inhabitants come to life in more vivid color that ever before. Having survived Yamatai once on the PS3 just wasn't enough. Heading there on the PS4 version was so much more visually appealing. Everything happened in such vibrant ways that it helped to sell the visceral nature of the island and its many dangers. The body pits, the mountain peaks, the supernatural storms, the falling rocks-all were things that became that much more believable in an otherwise surreal place. Looking out over the beach littered with the remains of ships from all ages was a vastly more engaging experience. So grab you gear and your team and head to Yamatai, but try really hard not to let them all die.
Albion (Fable Anniversary)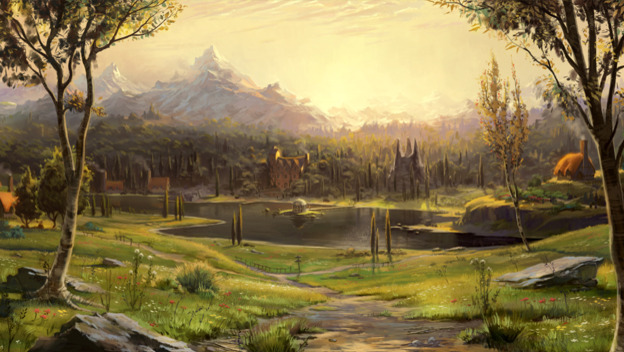 Ah, how fondly I remember roaming the streets of the towns throughout Albion as a child. I remember the Hero's Guild and all they taught me. I remember my first sword. I remember killing my first enemy. Oh the beautiful times I had there. Then I grew up and had to choose my own destiny. I remember thinking to myself that often the people of Albion were not worth saving. I remember killing a few here and there… but only the bad ones. Then there were a few times where I heard the call out "Chicken Chaser," or, "Arse-face," as I walked by. Okay, so maybe not all of my memories in Albion were great ones, but by the time it was over I owned every property a man could own in that place. Which reminds me–I should probably go back and collect all the gold that's been stacking up since my last visit a few years ago.
Fabletown (The Wolf Among Us)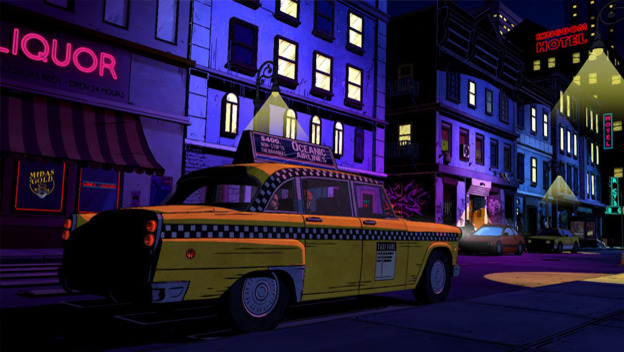 Even though this is a dark and twisted place, it is still a blast to hang out with Colin (even though he drinks all your booze and smokes all your cigarettes) and work as the sheriff in a town full of famous fable characters. Sure, it's not always sunshine and rainbows or even happy endings…well maybe once in a while there's a happy ending. But all in all, working for Snow White is pretty great, since she's pretty much the hottest boss ever. There's an ever-present air of tension in Fabletown, and it seems like someone is always trying to get one over on someone else. So as the sheriff, there is never a shortage of stuff to do or cases to solve. So grab your smokes and your gun and get going.
Europe (Wolfenstein: The New Order)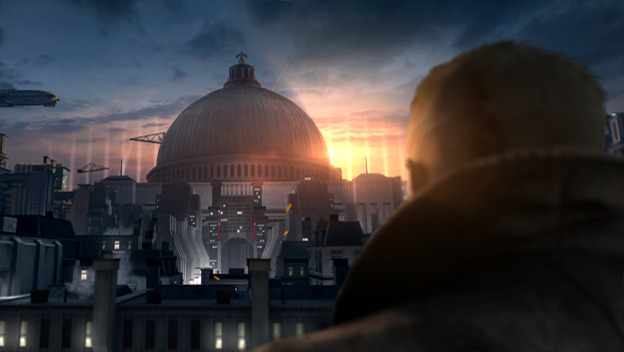 So the Nazis won World War II. So what? They obviously didn't count on one very important thing: that B.J. Blazkowicz would survive his wounds and return to make their life a living Hell. But he did and now you get to take the fight to the Nazis like never before, and with the help of some old friends and new allies, you will carve a path of destruction all the way through the Reich until you cut off the head of the snake. The best part is that you get to steal and use the Reich's "Super Weapons" against them. So, where you used to be able to only use your standard gear and what you found lying around, you can now take control of the most powerful Nazi weapons and turn them on their makers to inflict maximum casualties. How could this not be a great place to play this summer?
Kyrat (FarCry 4)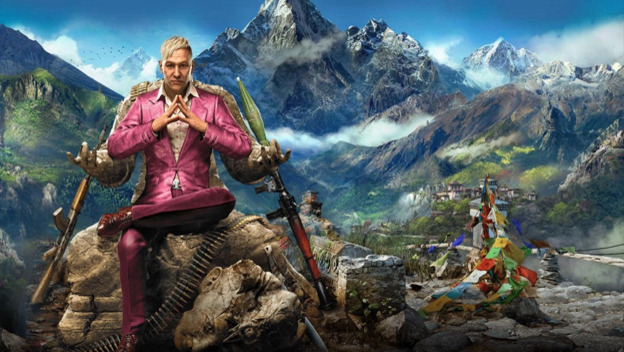 Okay, so we know that we won't actually be able to travel to this destination until flights become available in November. Be that as it may, we still will most likely spend countless hours looking into the terrain and demographics of Kyrat as those details become available. Reason being? It looks like taking a trip to this secluded area of the Himalayas may get a little intense–which is honestly the only kind of trip we would want to take anyway. Things appear to be unravelling there. Some dude named Pagan Min apparently has taken over and is stomping out any resistance with extreme prejudice. But there are also apparently rebels that are trying to fight back and stop this guy from controlling everything. It looks like he's even declared himself king. That's kind of a pompous thing to do. But no matter, we'll be sharpening our knives and our navigation skills for the trip. This Pagan Min won't get the drop on us…we hope.